I thought it would be nice to create a collection of Thanksgiving recipes and DIY decorating ideas.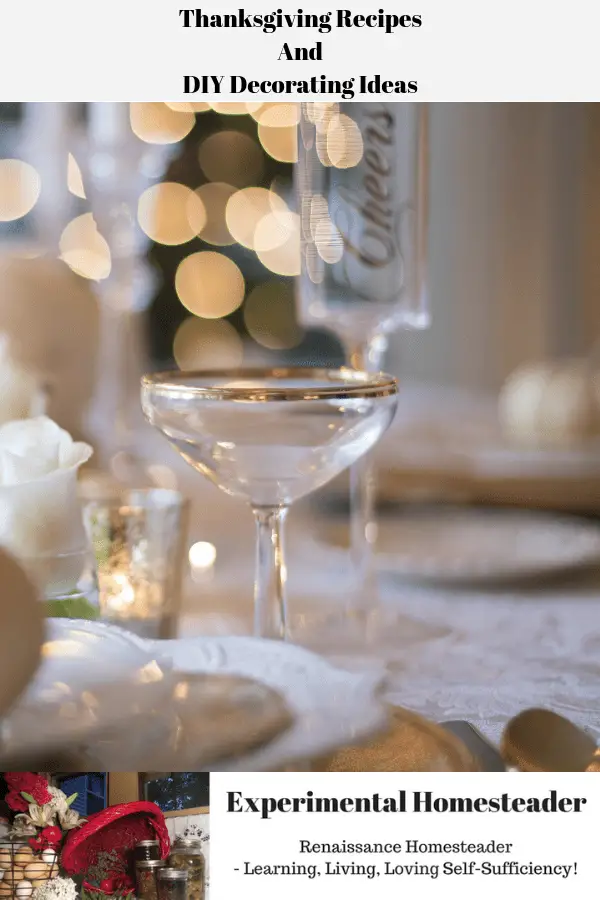 My hope is that this makes it easier for you to find exactly what you are looking for on the site.
This round-up post contains recipes, decorating ideas and so much more!
Enjoy!
Thanksgiving Appetizer Recipe Ideas
Easy Brunch Appetizer Honey Ham Recipe
Thanksgiving Breakfast Recipe Ideas
Easy To Make, Tasty Pumpkin Pecan Muffin Breakfast Menu Idea
Tasty Breakfast Recipe For Brownie Batter Overnight Protein Oats
Easy To Make Breakfast Matcha Donuts Recipe
How To Make Homemade Breakfast Tartlets
Thanksgiving Main Dish Recipe Ideas
Slow Cooker Ham with Orange Honey Sauce
How To Make A Honey White Wine Brined Bacon Wrapped Turkey
Honey Marinade Ham With Orange Spiced Sauce
Maple Bourbon Glazed Precooked Ham In A Dutch Oven On The Grill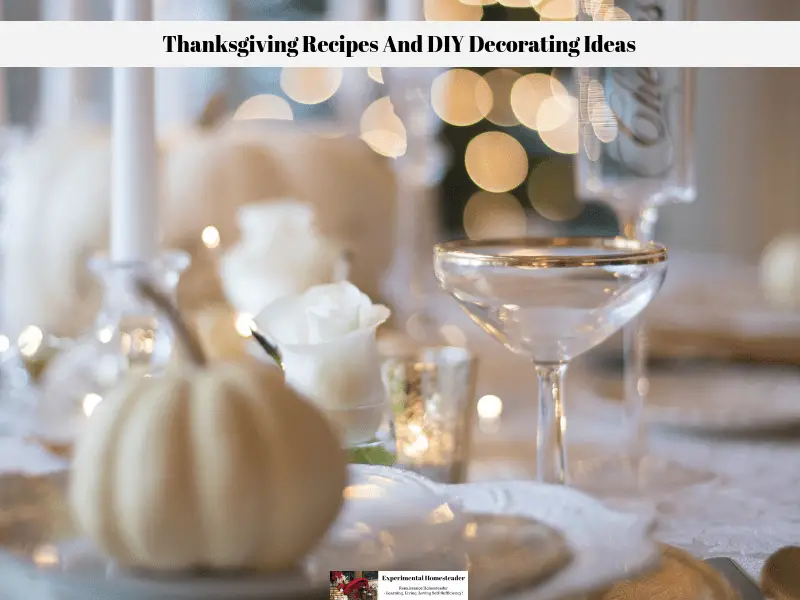 Thanksgiving Marinade, Seasoning And Other Essentials Recipe Ideas
Honey Marinade For All Kinds Of Meat
Orange-Cranberry Vinegar And Marinade Recipe
How To Make Your Own Seasoning
Make Your Own C-Spice Seasoning Blend
How To Make Homemade Vanilla Extract
How To Make Homemade Maraschino Cherries
How To Make Stevia Extract At Home
How To Make Marshmallows From Scratch
How To Make Swerve Whipped Cream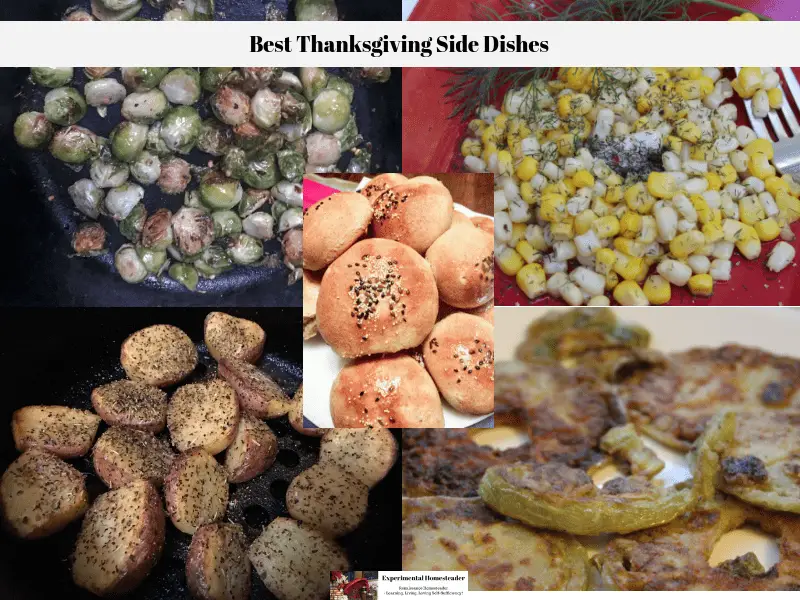 Thanksgiving Side Dish Recipe Ideas
Gluten Free Green Bean and Pasta Casserole Recipe
Cast Iron Skillet In Oven Roasted Brussels Sprouts Recipe
Sautéed Pea Recipe With Basil, Parmesan And Sesame
Sous Vide Baby Carrots In A Honey Butter Sauce
Bow Tie Paste In A Creamy Sage Recipe Sauce
How To Make Fried Green Tomatoes
Easy Dutch Oven Potatoes Recipe
Herb Roasted Cast Iron Red Potatoes Recipe
Artisan Bread Making Tips For The Beginner
How To Make Candy Yams – An Easy, Delicious Recipe
Easy Homemade Swerve Dinner Rolls Recipe
Homemade Stuffing Recipe Using Roman Meal Bread
Thanksgiving Dessert Recipe Ideas
Cake Recipes:
Chocolate Loaf Brunch Cake Ideas
Eggless Homemade Chocolate Cake Recipe
Scented Geranium Strawberry Cake Recipe
Angel Food Cake With Poppyseed And Lemon Zest
Pineapple Upside Down Cake With A Twist
Candy Recipes:
Easy, Elegant Chocolate Desserts On-A-Stick Recipe
Cheesecake Recipes:
Decorated Homemade Cheesecake Recipe
Mini-Pumpkin Cheesecakes With Salted-Caramel Crunch Topping Dessert For Brunch
German Chocolate Cheesecake Recipe
Chocolate Raspberry Cake With Cheesecake In The Center
Cookie Recipes:
M & M Cookie Recipe Made Two Different Ways
Oatmeal Peanut Butter No Bake Cookie Recipe
Thanksgiving Sugar Cookie Ideas
Fruit Recipes:
Caramelized Peaches With Lavender Flower Recipe
Sous Vide Vanilla Cinnamon Poached Pears
Rosemary Vanilla Roasted Pears
Healthy Dessert Recipes For Apples
Cherries Covered In Candy Cane White Chocolate Dessert Recipe
Cinnamon Chocolate Mint Fruit Cocktail Recipe
Balsamic Syrup And Pepper Spiced Strawberry Recipe
Ice Cream And Frozen Treat Recipes:
Sous Vide Cherry Cinnamon Ice Cream Recipe
Five Spice Cherry Homemade Recipe For Ice Cream
Homemade Gelato Ice Cream Recipe
Pie Recipes:
Maple Vanilla Bourbon Cherry Pie From Scratch
Best Cherry Pie Recipe From Scratch
How To Make Cherry Oat Crisp Casserole
Best Cast Iron Skillet Cherry Crisp Recipe
Crescent Rolls Apple Pie Filling Dessert Recipe
Apple Crisp Instant Pot Recipe
Cinnamon Roll Apple Pie Casserole
Pudding And Mousse Recipes:
Try This Lemon Mousse For An Elegant Brunch Dessert
Thanksgiving Beverage Recipe Ideas
Non-Alcoholic Copycat Painkiller Cocktail Recipe
Saffron Morning Orange Juice Recipe
How To Make Strawberry Basil Infused Water
Blueberry, Vanilla, Cinnamon Flavored Water Instant Pot Recipe
Basil Strawberry Watermelon Flavored Fruit Water
Easy Pomegranate Lemonade Drink Recipe
Thanksgiving Decorating Ideas
DIY Thanksgiving Chalkboard Art
Easy DIY Antique Milk Can Fall Floral Flower Arrangements
Refresh Your Home With Rustic Interior Decorating
DIY Burlap Fall Wreath Arrangement
DIY Fall Decorating Ideas For Your Living Room
Thanksgiving Table Decorating Ideas
Festive Fall Table Decorations With A Faux Pumpkin
How To Make Glass Luminary Pumpkin Table Decorations
Cute Owl Fall Buffet Table Decorations
Awesome Ideas For An Eco-Friendly Thanksgiving
Eco-Friendly Thanksgiving Ideas
Table Decorations For Thanksgiving
Thanksgiving Safety Tips
Top Tips To Avoid Toxins This Holiday Season
Use the buttons in the upper right hand corner to share this article with friends or family who might find it useful. Pin the picture below to your pinboard on Pinterest for future reference.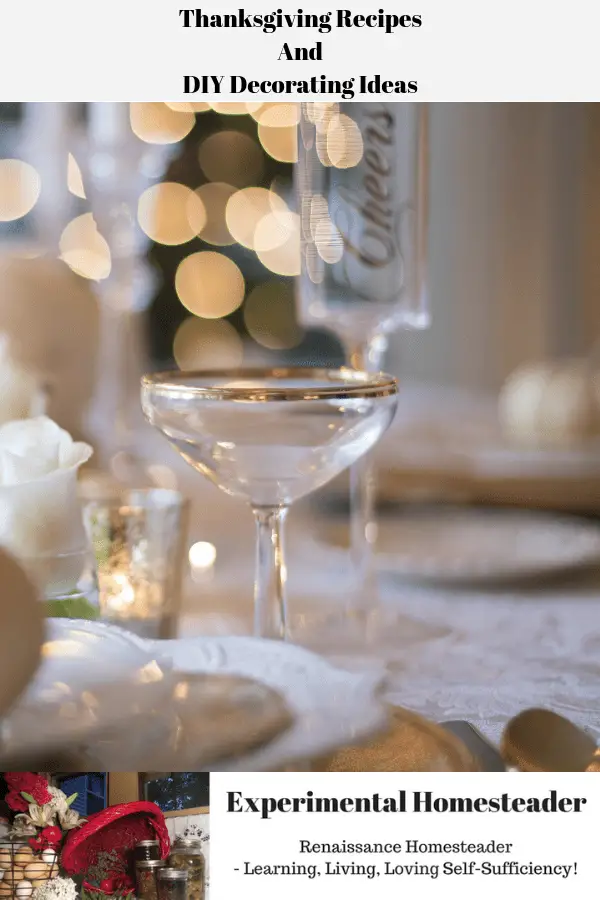 SaveSave