Why These Easy Party Snacks So Perfect For Get Togethers
When you make these little smokies in an Instant Pot (affiliate link) they are ready in six minutes or less!
The cooking time is just one minute!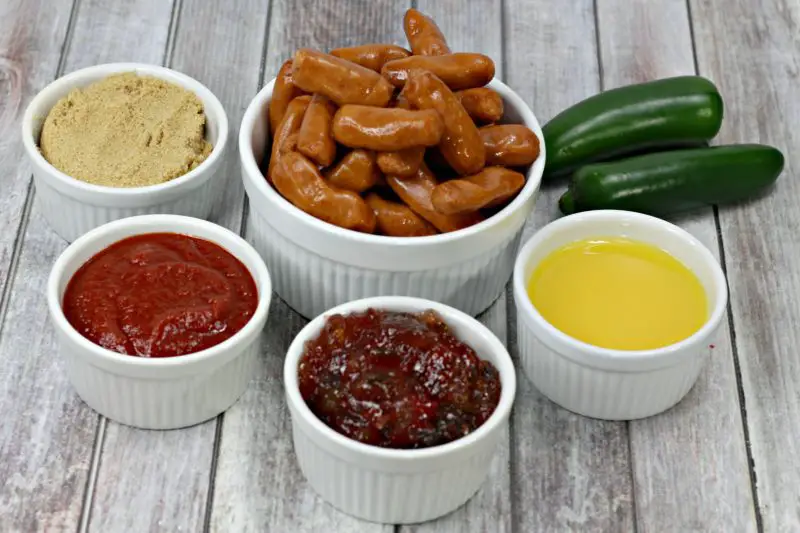 The rest of the time is preparing them – and if you know ahead of time how many batches you need, you can pre-measure everything so you just have to dump it all into the Instant Pot and cook it.
Plus when you use an Instant Pot, you can make these ahead of time and keep them warm until you are ready to serve them.
Or cook them in the Instant Pot, then move them into a slow cooker to keep them warm while the party or get together is happening.
Best of all these use jalapeño jelly instead of the typical grape jelly so you can really surprise your guests!
Here is my Instant Pot Little Smokies recipe.