These easy party snacks are perfect for holidays, but they are also great for snacking or even when friends drop by unexpectedly.

Why These Easy Party Snacks So Perfect For Get Togethers
When you make these little smokies in an Instant Pot they are ready in six minutes or less!

The cooking time is just one minute!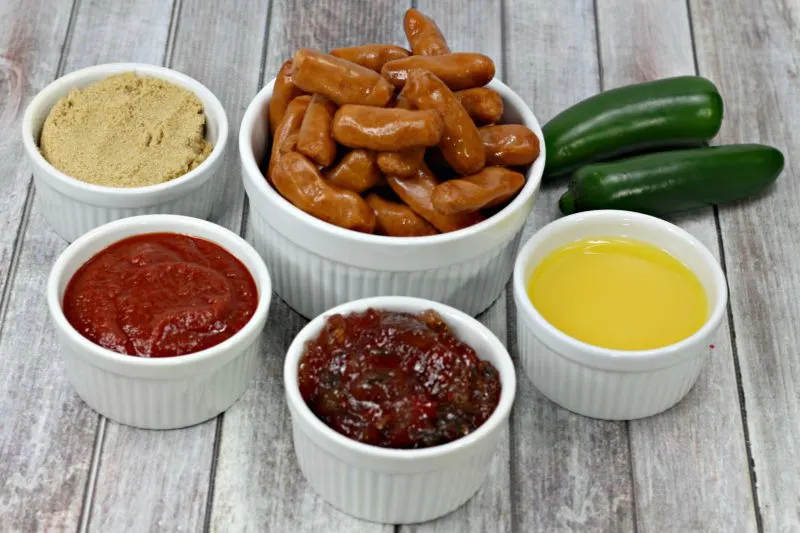 The rest of the time is preparing them – and if you know ahead of time how many batches you need, you can pre-measure everything so you just have to dump it all into the Instant Pot and cook it.
Plus when you use an Instant Pot, you can make these ahead of time and keep them warm until you are ready to serve them.
Or cook them in the Instant Pot, then move them into a slow cooker to keep them warm while the party or get together is happening.
Best of all these use jalapeño jelly instead of the typical grape jelly so you can really surprise your guests!
Here is my Instant Pot Little Smokies recipe.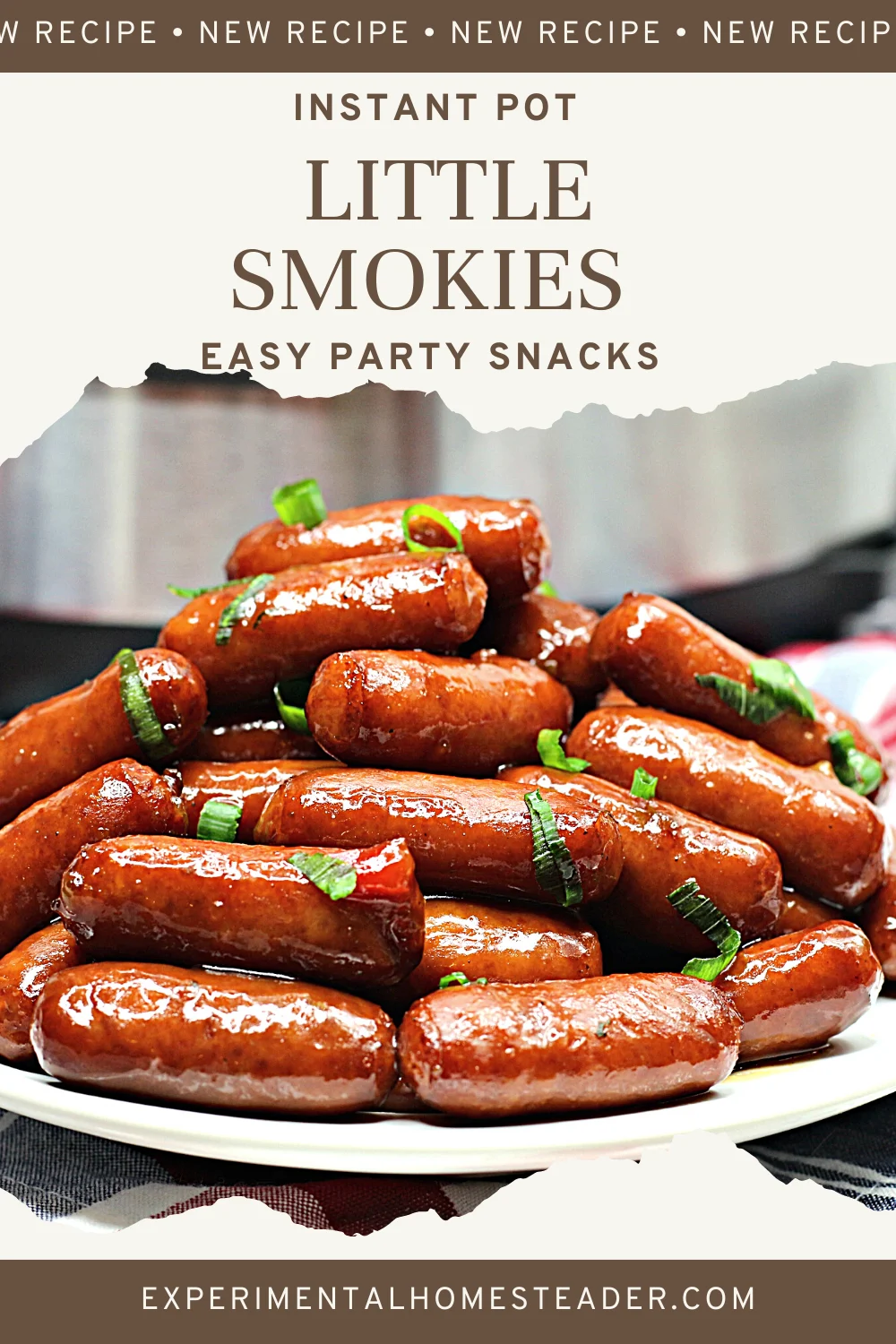 Print
Instant Pot Little Smokies Easy Party Snacks
Author: Sheri Ann Richerson
Prep Time:

5 minutes

Cook Time:

1 minute

Total Time:

6 minutes

Category:

Appetizers

Method:

Instant Pot
Instructions
Pour 1/2 cup of the broth of your choice into into your Instant Pot.
Place the little smokies into broth in the Instant Pot. 
Add the brown sugar, jalapeno jelly, diced jalapeños and chili sauce to the Instant Pot.
Stir the mixture so all the little smokies are evenly coated.
Close the lid and the steam valve.
Set the pressure to low and cook for 1 minute! 
Quick release the pressure and serve the little smokies immediately. Alternatively you can allow the pressure to release naturally and keep the little smokies warm until you are ready to serve them.
Keywords: easy party snacks, little smokies recipes, little smokies, little smokies recipes appetizers, little smokies instant pot, little smokies instapot
Recipe Card powered by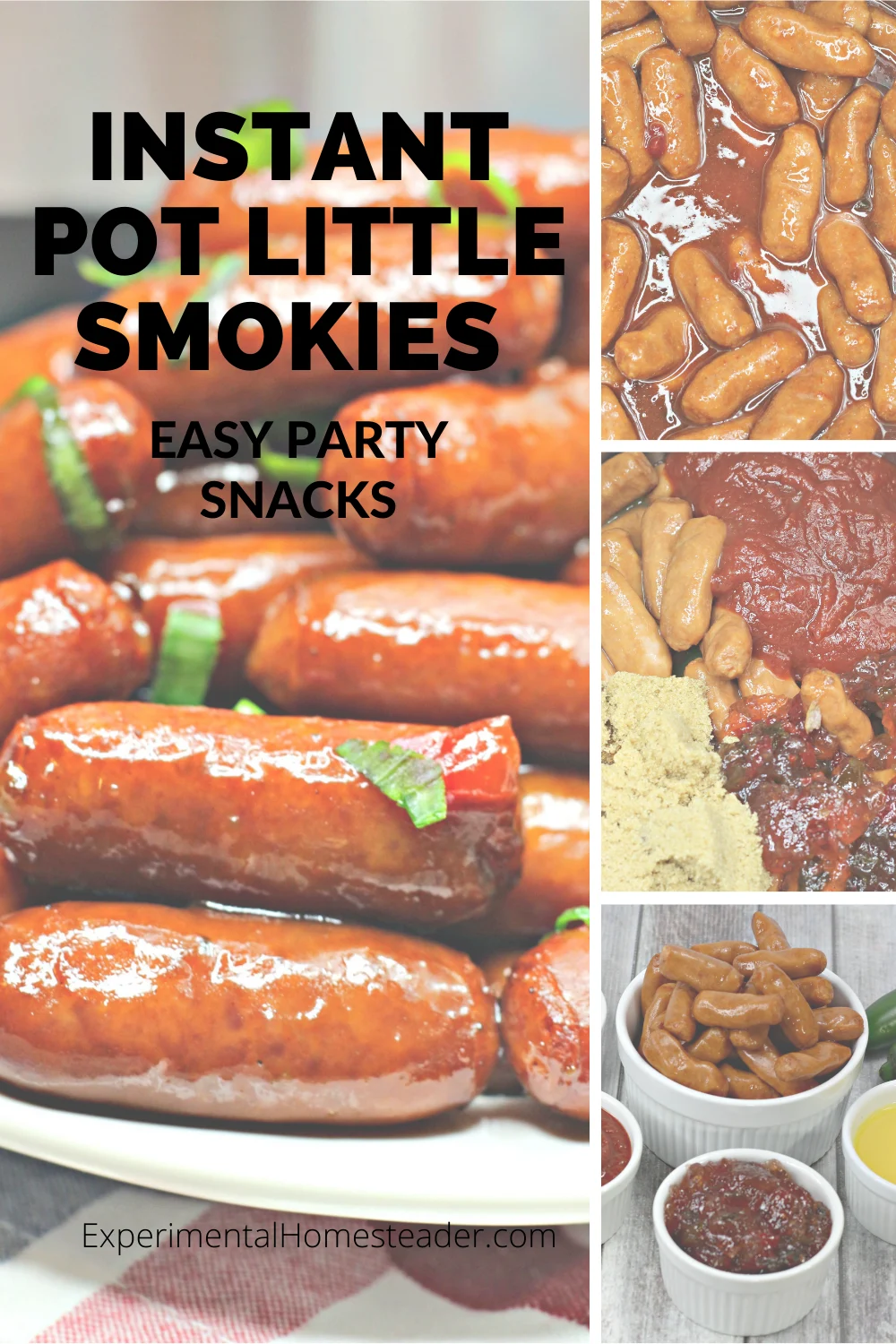 Final Thoughts On These Instant Pot Little Smokies Easy Party Snacks
It really doesn't get any easier than this to make easy party snacks that are delicious and quick to prepare!
Little smokies are a favorite when it comes to easy party snacks and they sure beat sweets especially if you have guests who just can't tolerate too much sugar.
They are great easy party snacks for kids parties and adult parties alike, just be sure if you make them for a kids party that the jalapeños are not too spicy for the guests attending.
I really hope you enjoy this recipe and will give it a try!
Be sure to leave your comments or questions below!
<div
data-shortcode="mv_create"
data-attributes='{DQUOTEkeyDQUOTE:DQUOTE55DQUOTE,DQUOTElayoutDQUOTE:DQUOTEcirclesDQUOTE,DQUOTEthumbnailDQUOTE:DQUOTEhttps://experimentalhomesteader.com/wp-content/uploads/2018/12/smokieseh.pngDQUOTE,DQUOTEtitleDQUOTE:DQUOTE