Disclaimer: I received the items mentioned in this gift guide for free or at a reduced price in exchange for my honest, unbiased review. All opinions are my own. There are also links to products I recommend from companies I have a referral relationship with. I will be compensated if you make a purchase after clicking on my links.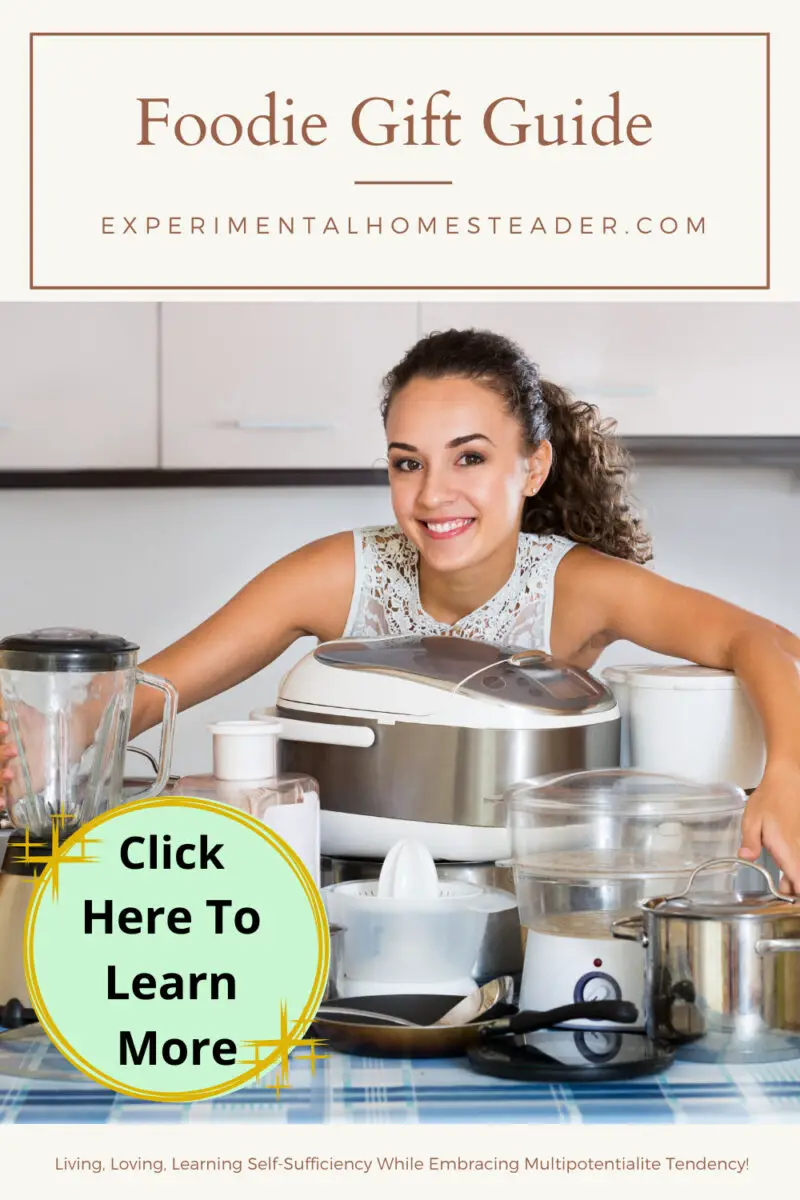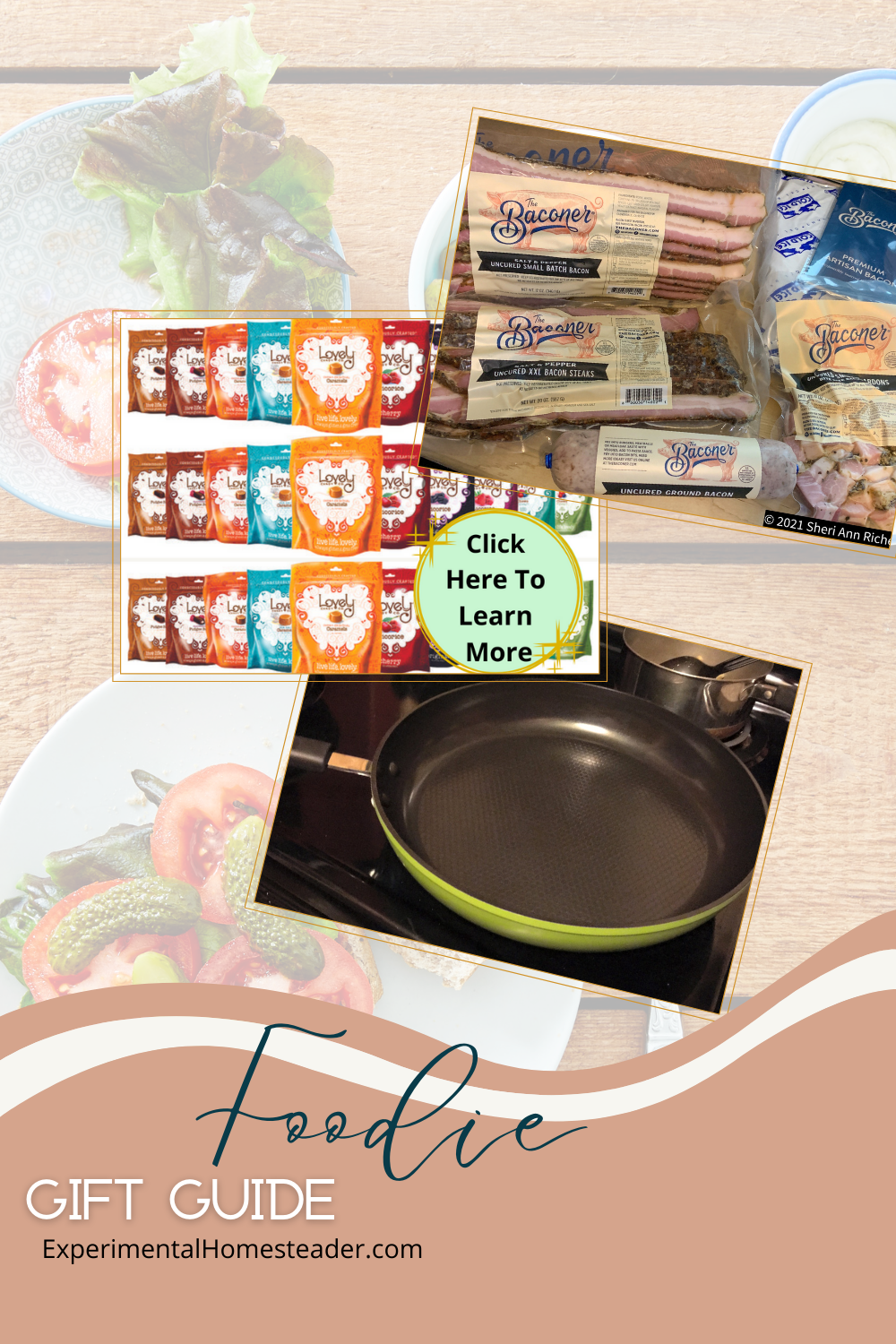 The Baconer
By far, our favorite item this year comes from The Baconer.
I chose the uncured and Sugar-Free Bacon Box.
They did send me this box for free.
So far we have tried the XXL Bacon Steaks and the Small Batch Bacon.
Both were delicious!
We still have the Smoked Lardons and Ground Bacon to try.
I am searching for the perfect way to use these!
If you love bacon, you don't want to miss out on trying it from The Baconer!
It makes a great gift too!
Green Earth Pan By Ozeri
This is second Green Earth Pan from Ozeri that I own and I love them both!
There is no comparison when it comes to non-stick pans – these are the best!
They are truly non-stick – as long as you season them before you use them the first time and follow the simple care instructions sent with them.
My first Green Earth Pan is over 2 years old and looks brand new.
This one though is the king of the two because it is a huge 12″ pan that I can cook plenty of food in for a crowd.
Clean-up is super easy too!
All I have to do is take my pan to the sink, wash it in some warm, soapy water and dry it.
I keep my pans hanging on a wall so they do not get scratched up but this pan came with a pan protector so those of you that stack your pans in your cabinets can keep them safe.
I use only plastic or silicone utensils in my pans – no metal.
I love that this pan is free of PTFE, PFOA and other harmful chemicals and that the ceramic surface is safe to cook on.
One more thing I love is I can cook on a lower heat and have my food done in less time than using a regular skillet.
Be aware the ceramic surface does hold heat so if you are cooking remove the food item from the pan once the food is the correct temperature to prevent possible overcooking.
I have not had an issue but I like my meat well done.
I really could go on all day about how wonderful this pan is, but watch the attached video and see for yourself!
This would make a great gift item too!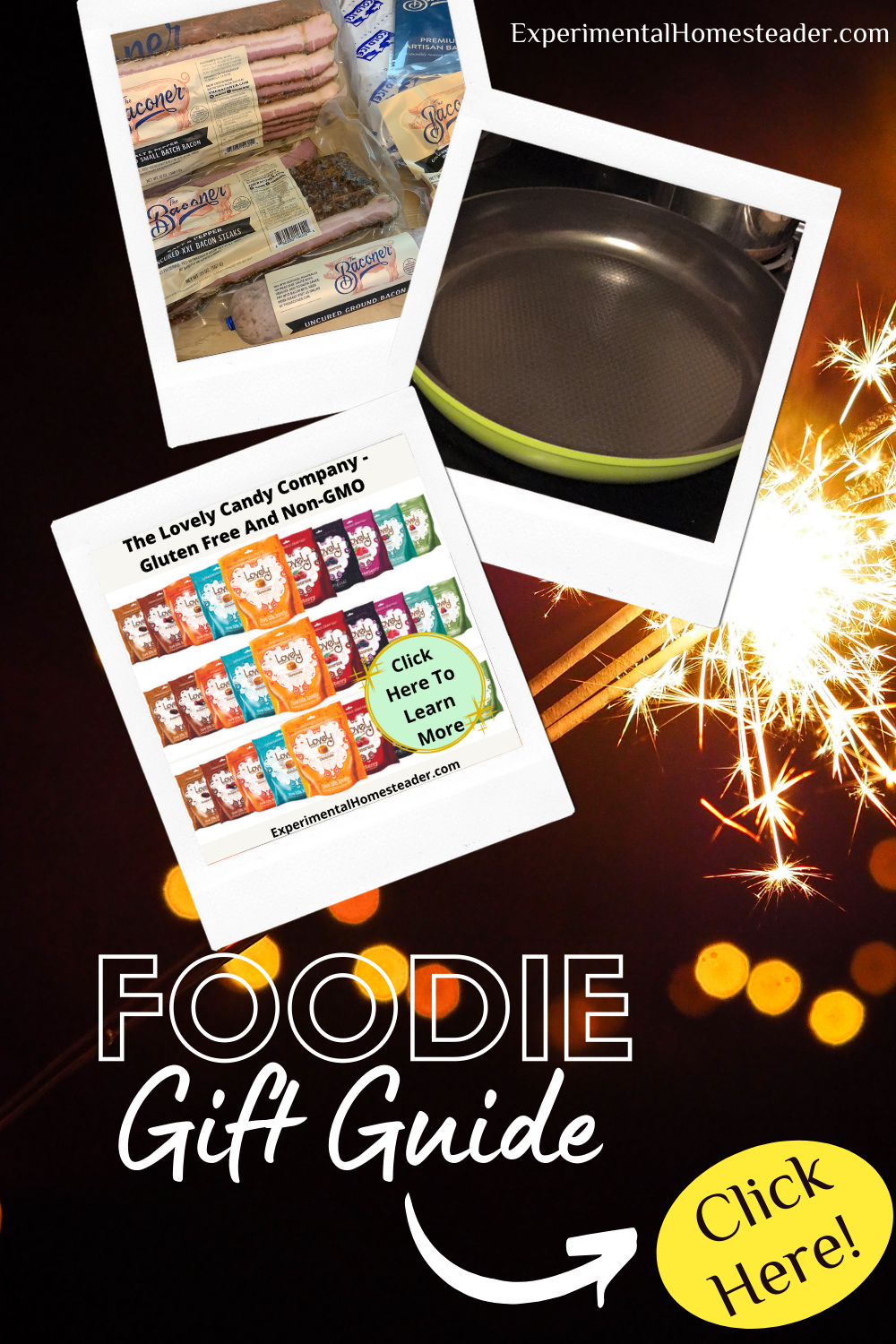 The Lovely Candy Company
The Lovely Candy Company makes premium, consciously crafted candies for consumers looking for indulgent treats which offer the best ingredients available.
Lovely candies are all natural, certified gluten free, tested non-GMO, certified kosher and contain no high fructose corn syrup or artificial ingredients.
They have Chewy Caramels, Fudgee Rolls (think a better Tootsie Roll), Fruit Chews with real fruit pieces, and Gluten-Free Licorice.
A great treat for you and a fantastic treat for the whole family.
Live Life Lovely!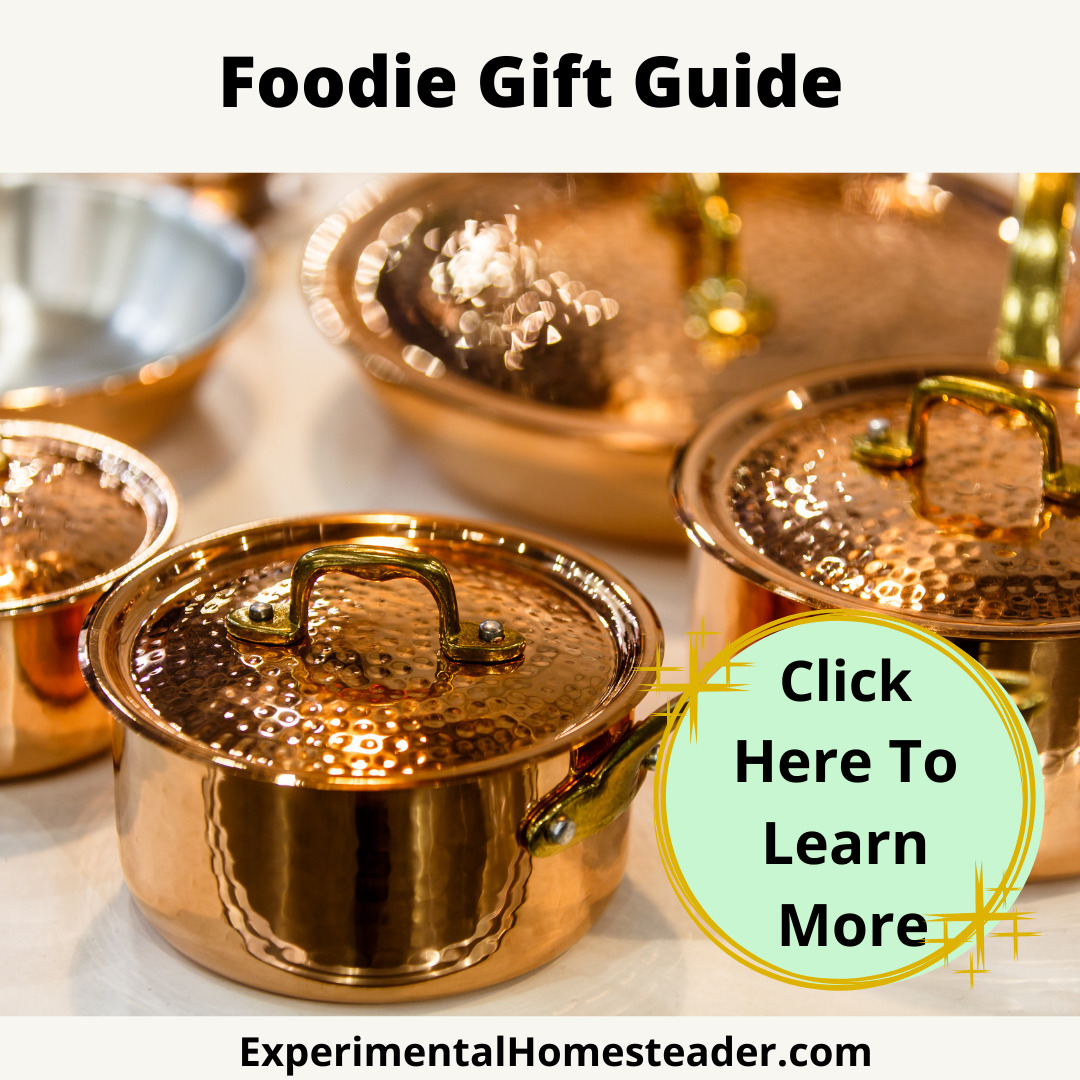 The Experimental Homesteader Gift Guide begins on November 10 ~ Stay tuned for updates!
If you have a product you would like to see featured in this year's gift guide, please contact Sheri Ann Richerson via email for additional information.
Any item's received after November 30 are not guaranteed a slot in this years gift guide.
You are welcome to send multiple items however I do ask that you also include assets either via email or with the products you send.
Unboxing videos and review videos are part of this gift guide.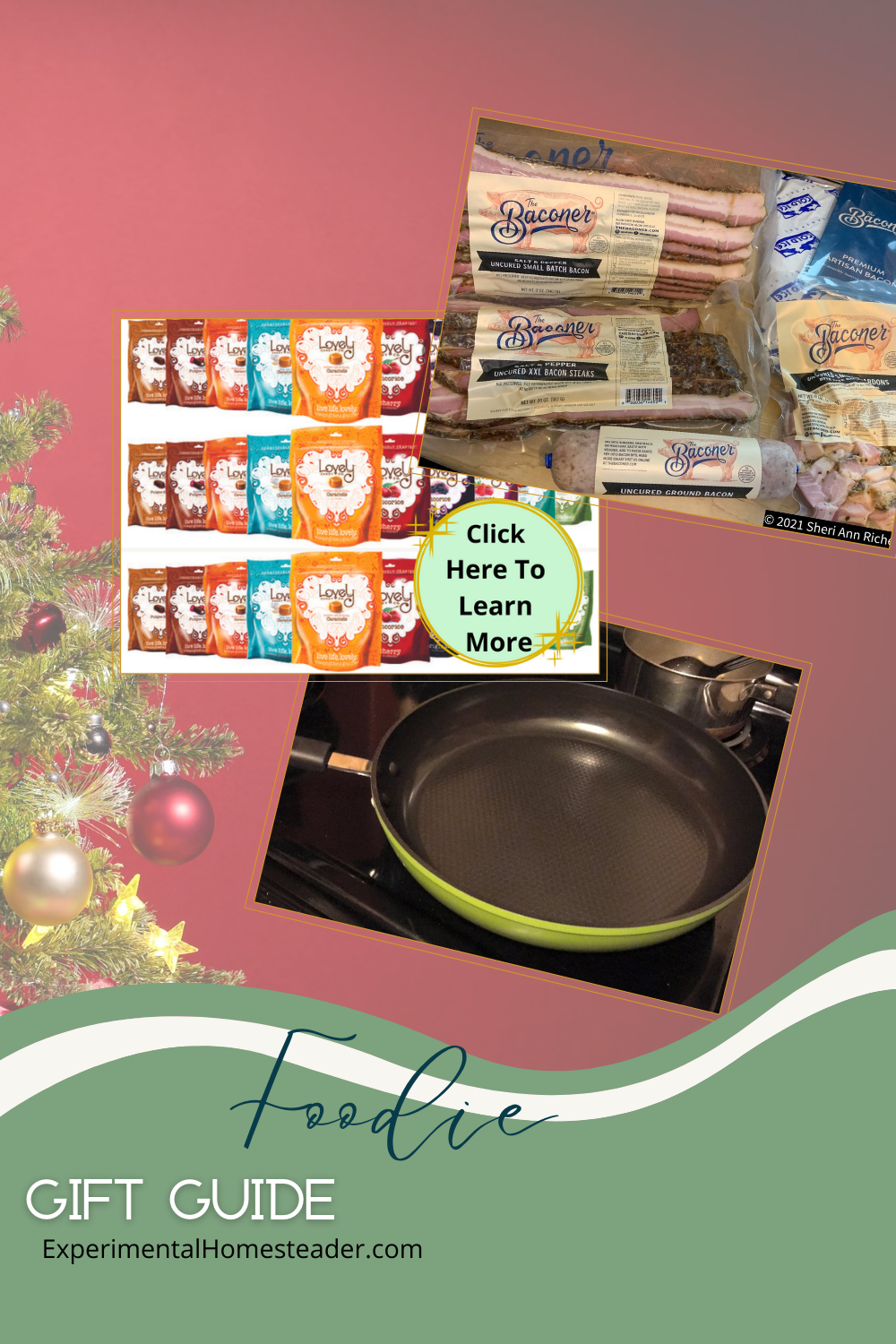 Meal Planning Printable For Foodies
Another great idea that is perfect as a last minute gift is a monthly meal planning printable worksheet.
Many people diet, especially during the New Year, so what better way to help them than to give them something they can plan their meals with?
These are great for busy parents or really anyone.
Plus if you have a prepper on your gift list, they come with food inventory worksheets!
Over at my Etsy Shop, I have the perfect printable for you.
There are actually 6 different printables included.
The first three are Favorite Breakfasts, Favorite Lunches and Favorite Dinners.
There is one Monthly Meal Planning Calendar.
There is one Refrigerator Inventory and one Pantry Inventory Worksheet.
These are all blank worksheets that you customize.
Here is exactly what you get:
Printable #1 – Favorite Breakfasts Lists helps you keep track of your favorite healthy breakfasts. With it's simple two column layout there is room for the meal details on the left and the source of the recipes on the right. It is ideal for anyone looking for a breakfast planner, a healthy breakfast planner or a healthy breakfast tracker.
Printable #2 – Favorite Lunches List helps you build a one-page list of your favorite healthy lunches. The left column has space for logging the lunch details and the right column has space for logging the cookbook or website where the recipe is sourced from. It is ideal for anyone looking for healthy lunch printables, lunch printables, or healthy lunch planners.
Printable #3 – Favorite Dinners List helps you track your favorite healthy dinner recipes. Simply log the meal details on the left and the recipe source on the right. It is ideal for use a a dinner menu planner, a dinner tracker or a healthy dinner tracker.
Printable #4 – Month Of Meals helps you plan your meals in advance – up to a month. It has a checkbox for logging the meal type, a section for selecting the month and a grid for planning the daily meals. It is ideal for people looking for a meal planner template, a meal planning printable or a monthly meal planner.
Printable #5 – Pantry Inventory List helps you keep your pantry stocked with healthy ingredients. It has a four column layout for logging the item, quantity, use by date and the amount used. It is ideal for anyone looking for a pantry inventory tracker, a pantry organization printable or a pantry management printable.
Printable #6 – Refrigerator Inventory List makes it easy to stay on top of what is in your refrigerator. It has a four column layout for tracking the item, quantity, use by date and amount used. It is ideal for people looking for refrigerator inventory lists, refrigerator inventory printables or refrigeratory inventory trackers.
Please note: This is a digital PDF file and you will need to print this out yourself.
Other Foodie Gift Ideas
Of course, store bought gifts aren't the only things foodies might enjoy.
Think about homemade gifts such as home canned foods, a cookie plate, a gift basket filled with homemade bath and body items or even a special meal.