Disclaimer: I received the items mentioned in this gift guide for free or at a reduced price in exchange for my honest, unbiased review. All opinions are my own. There are also links to products I recommend from companies I have a referral relationship with. I will be compensated if you make a purchase after clicking on my links.
Are you on the hunt for the perfect gift for the foodie in your life?

Look no further!
Our evergreen gift guide is here to provide you with inspiration all year round.
Whether you're a homesteader yourself or shopping for one, we've got you covered with a selection of fantastic products that are sure to delight.
Now, let's dive into the culinary wonders awaiting you.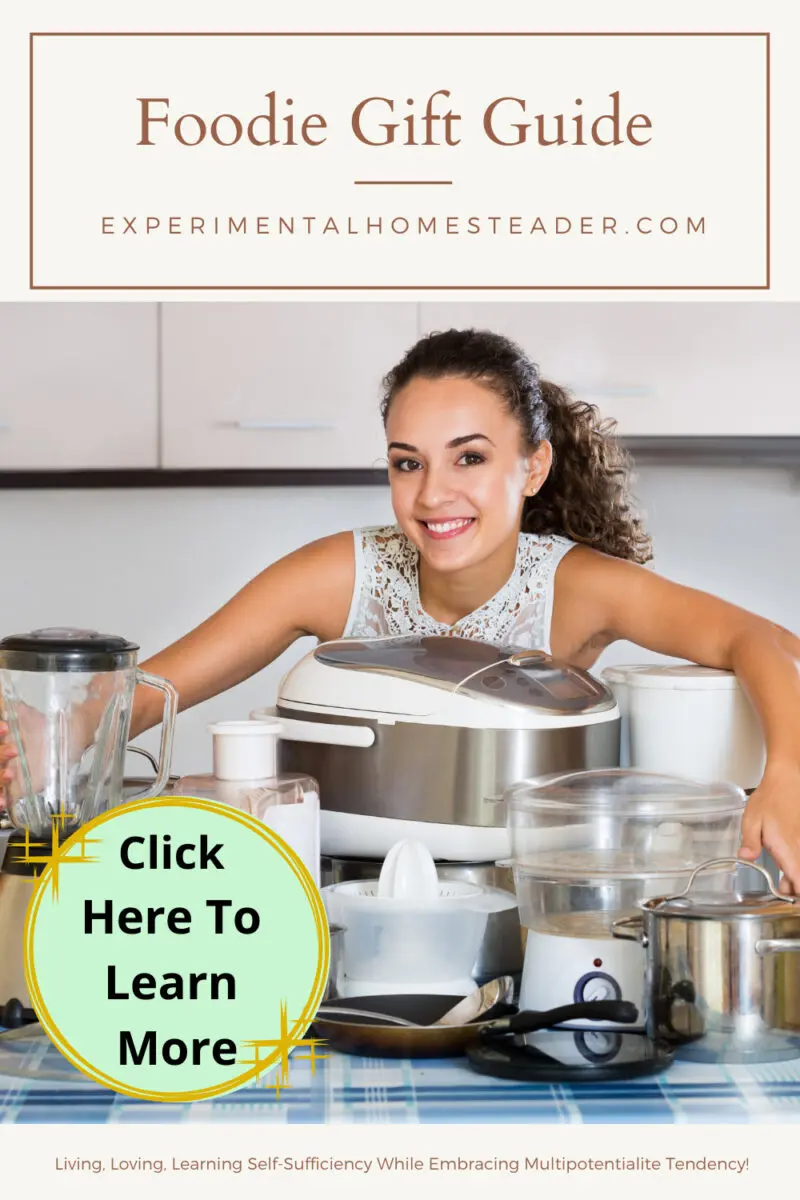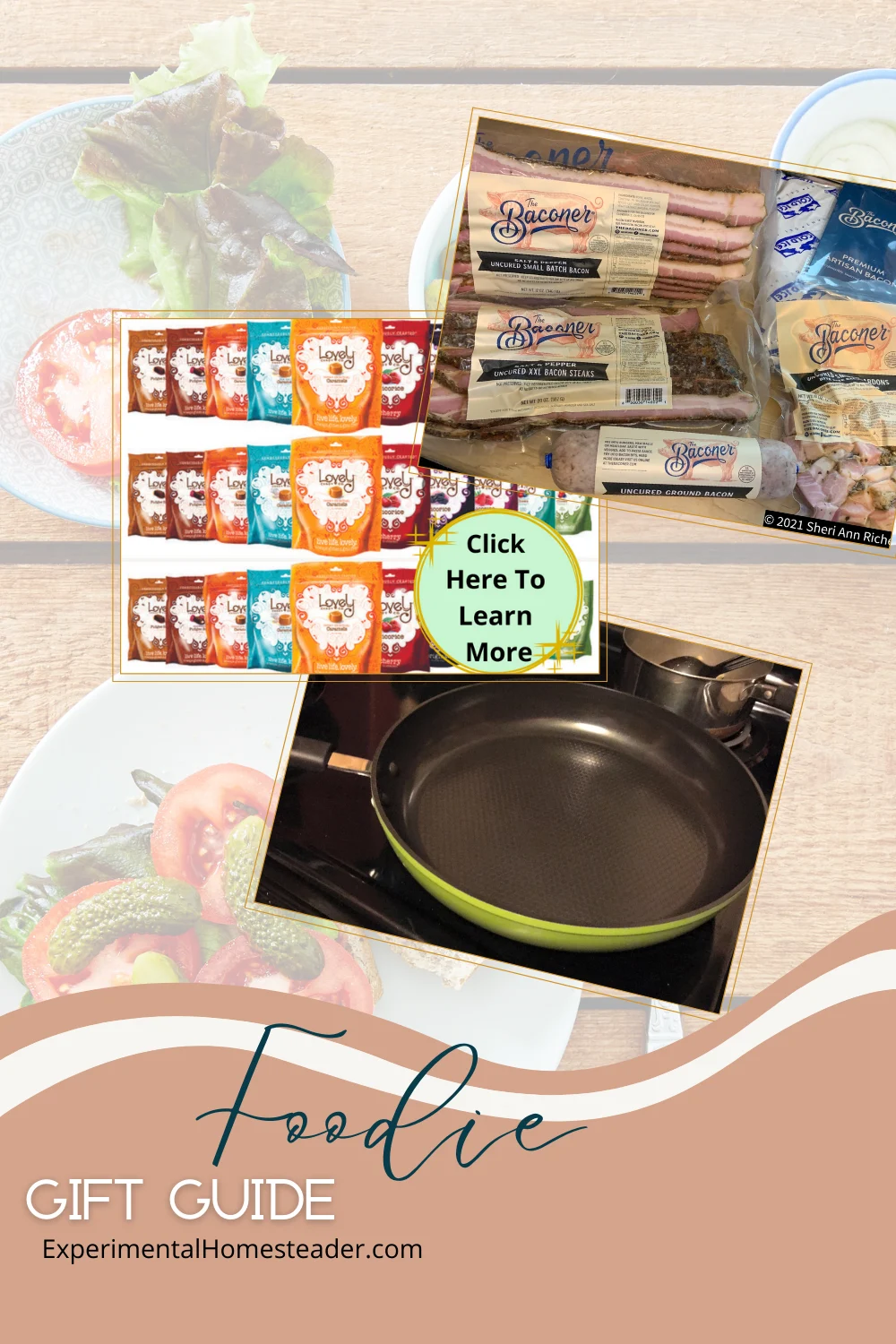 The Baconer – A Homesteader's Delight
By far, one of our favorite discoveries this year has been The Baconer.
We had the pleasure of trying out their Uncured and Sugar-Free Bacon Box, and it did not disappoint.
As homesteaders, we appreciate quality ingredients, and The Baconer delivers just that.
Product Highlight:
Uncured and Sugar-Free Bacon Box: This box includes an array of bacon delights, from XXL Bacon Steaks to Small Batch Bacon, with Smoked Lardons and Ground Bacon still to be savored. Perfect for the bacon aficionado in your life.
Why It's Suitable for Homesteaders:
As homesteaders, we value sustainable and high-quality food. The Baconer sources its bacon from responsible farms, making it a great choice for those who care about the source of their food.
Bacon can be preserved for extended periods, making it a valuable addition to any homesteader's pantry.
Souper Cubes – The Ultimate Kitchen Companion for Foodies and Homesteaders
In our evergreen foodie lover's gift guide, we're thrilled to present Souper Cubes as the ultimate kitchen companion.
These ingenious freezing trays are a game-changer in meal prep and food preservation.
Whether your recipient is a seasoned chef, a meal prep enthusiast, or simply loves creating culinary delights, Souper Cubes will revolutionize the way they cook and store their favorite dishes.
Product Highlight:
Precise Portioning: Say goodbye to unevenly sized frozen meals or wasted ingredients. Souper Cubes allow you to freeze food in precise single-meal portions.
Stackable Design: Souper Cubes optimize freezer space with their stackable design, making them perfect for homesteaders and large families with limited storage.
Convenient Reheating: These trays are microwave and oven-safe, simplifying mealtime, especially during busy seasons on the homestead.
Kid-Friendly Meals: Families benefit from Souper Cubes as they make it simple to portion and freeze kid-friendly meals, from homemade chicken nuggets to pasta dishes.
Preserve Homestead Harvests: Homesteaders can use Souper Cubes to preserve excess fruits, vegetables, and herbs, ensuring a steady supply of homegrown ingredients.
Why Souper Cubes Are Suitable for Homesteaders and Families:
Efficient food preservation for homesteaders who value using their harvest wisely.
Easy reheating simplifies mealtime, particularly during busy periods.
Kid-friendly portions and meals cater to families with children.
Ideal for preserving excess homestead harvests year-round.
This holiday season, give the gift of culinary convenience and creativity with Souper Cubes – the perfect present for those who appreciate the art of cooking and the joy of delicious, homemade meals.
Green Earth Pan By Ozeri – A Must-Have for Homestead Cooking
Our second recommendation is the Green Earth Pan by Ozeri.
We love it so much that we have two of them!
These non-stick pans are simply the best, provided you season them correctly and follow the care instructions.
They are durable, easy to clean, and free from harmful chemicals like PTFE and PFOA.
Product Highlight:
12″ Green Earth Pan: This large pan is perfect for cooking for a crowd, making it an excellent addition to any homesteader's kitchen.
Why It's Suitable for Homesteaders:
Homesteaders often cook from scratch and need reliable cookware. The Green Earth Pan's non-stick surface and easy clean-up make it an ideal choice.
Its durability ensures it will last for years, a valuable trait for those living off the land.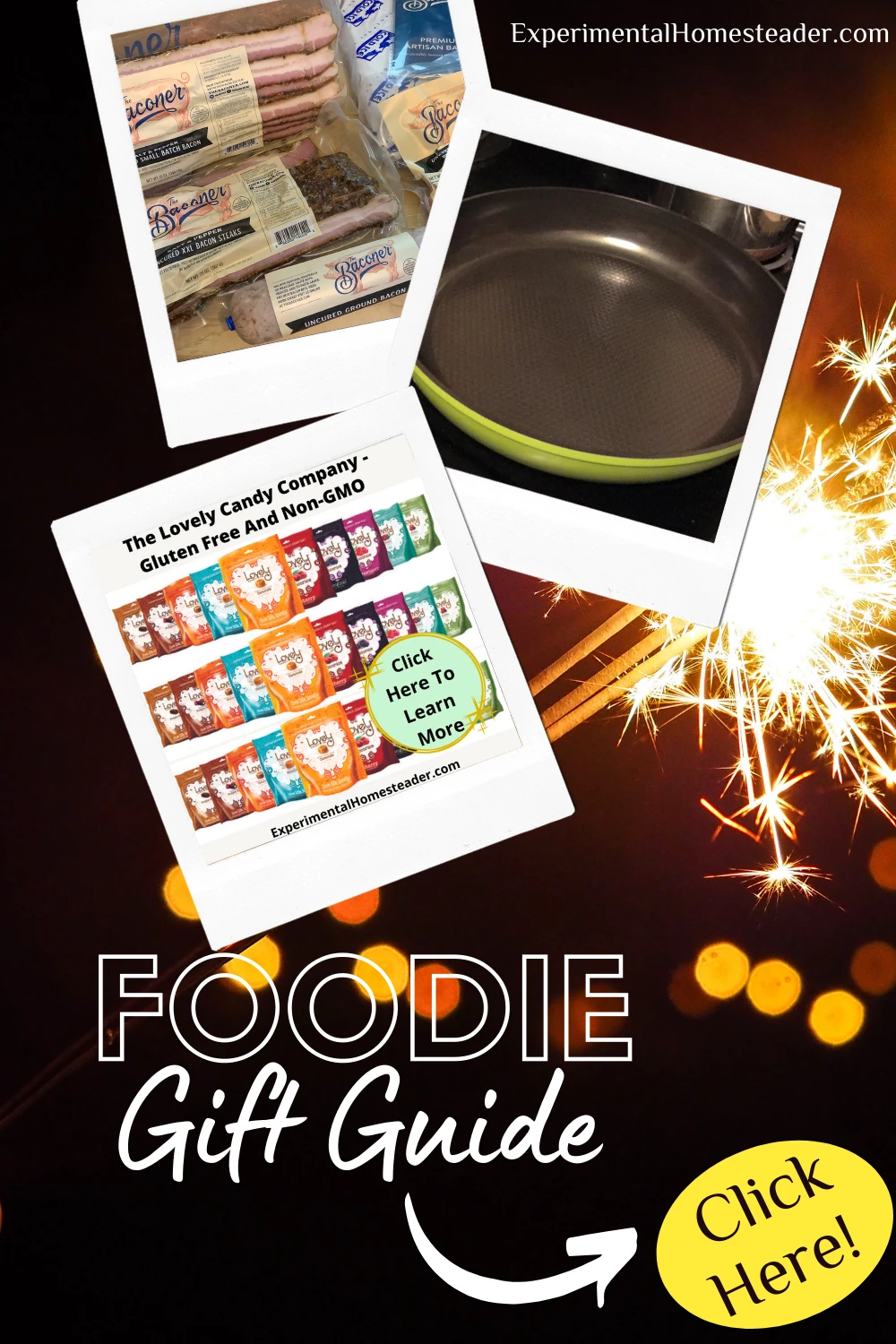 The Lovely Candy Company – A Sweet Treat for the Family
The Lovely Candy Company crafts premium candies made with the best ingredients available.
Their candies are all-natural, gluten-free, non-GMO, kosher, and free of high fructose corn syrup and artificial ingredients.
With a variety of options, it's a sweet treat for the whole family.
Product Highlight:
Chewy Caramels, Fudgee Rolls, Fruit Chews, and Gluten-Free Licorice: These candies offer a range of delightful flavors to satisfy everyone's sweet tooth.
Why It's Suitable for Families and Homesteaders:
Families can indulge in these consciously crafted treats without worrying about artificial additives.
Homesteaders appreciate high-quality ingredients, and The Lovely Candy Company delivers on that front.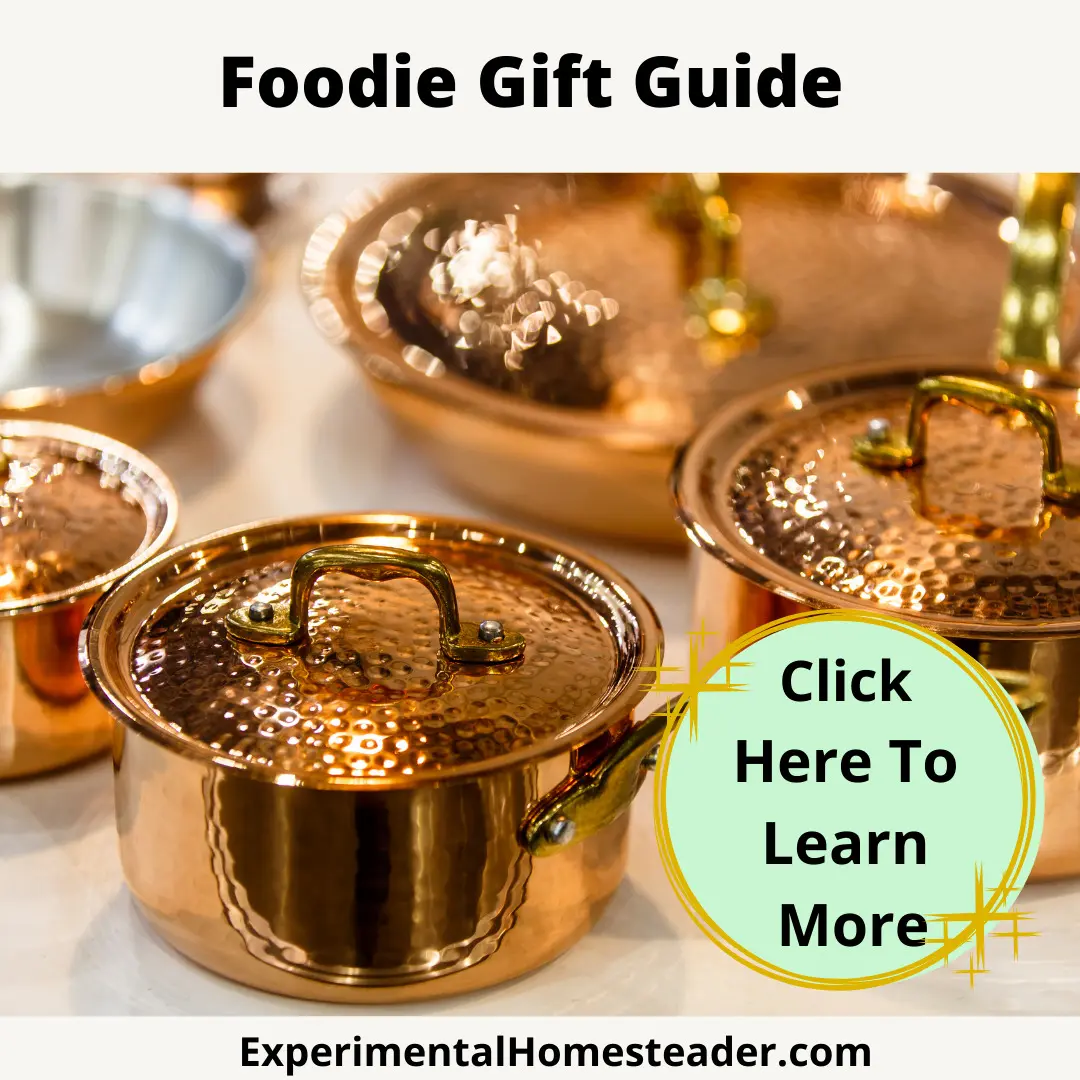 Meal Planning Printables – A Thoughtful and Practical Gift
For those looking for a thoughtful and practical gift, consider meal planning printables.
These are especially handy for busy parents and preppers, helping them organize meals efficiently.
In our Etsy Shop, you can find a set of customizable printables that cover breakfasts, lunches, dinners, monthly meal planning, pantry inventory, and refrigerator inventory.
Why It's Suitable for Families and Homesteaders:
Families can benefit from the organization and meal planning these printables offer, ensuring they always have tasty and nutritious meals on hand.
Preppers will appreciate the food inventory worksheets for keeping track of essential supplies.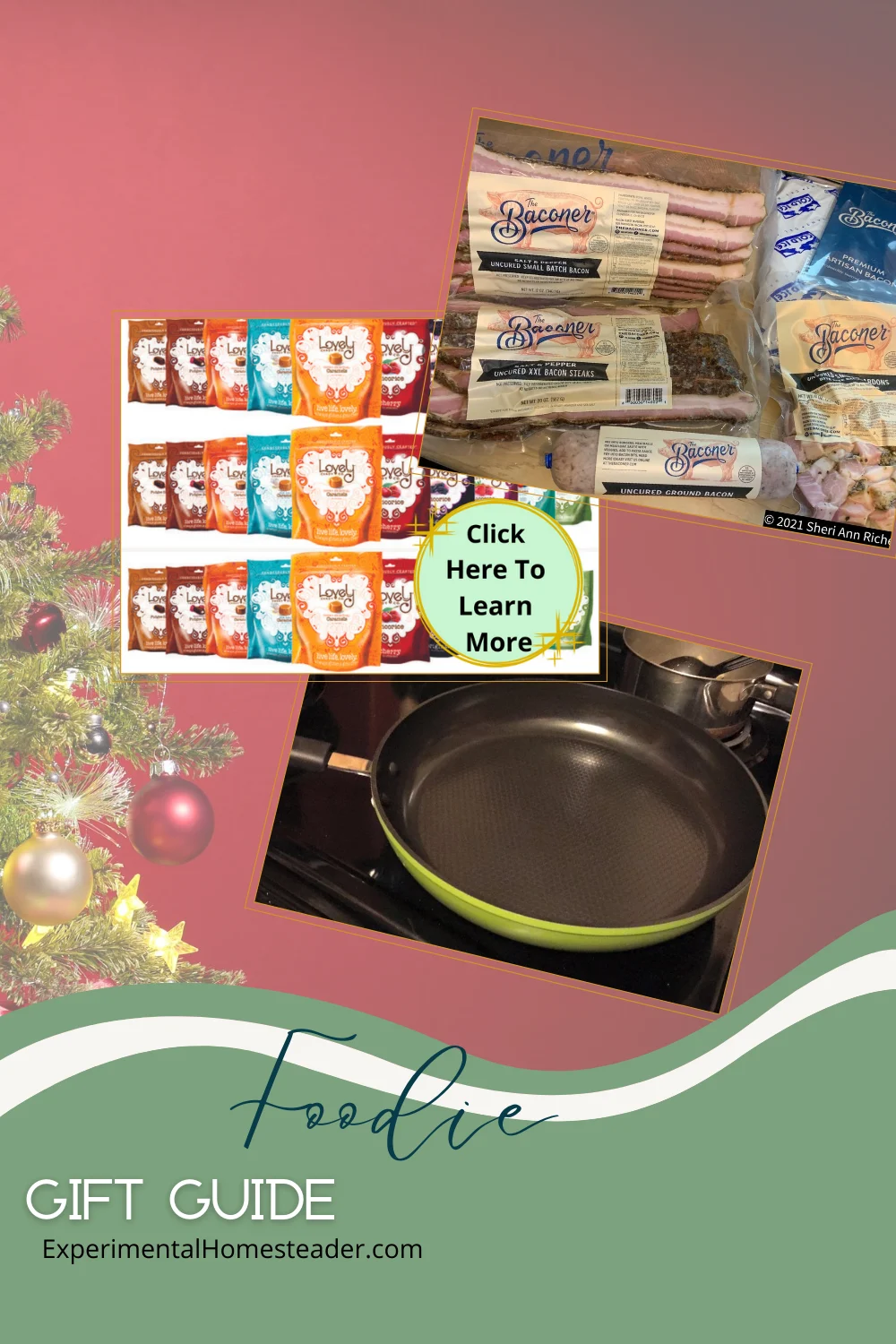 Homemade Gifts from the Heart
Remember, it's not just store-bought gifts that foodies and homesteaders appreciate.
Consider giving the gift of homemade treats like home canned foods, a thoughtfully prepared cookie plate, a homemade bath and body gift basket, or even a special homemade meal.
These personalized gifts show your love and effort.
Whether you're treating yourself or searching for the perfect gift for a foodie or homesteader, our evergreen gift guide has you covered.
From delicious bacon to non-stick cookware, wholesome candies, practical printables, and heartfelt homemade gifts, there's something for everyone to enjoy.
The Experimental Homesteader Gift Guide begins on November 10 ~ Stay tuned for updates!
If you have a product you would like to see featured in this year's gift guide, please contact Sheri Ann Richerson via email for additional information.
Any item's received after November 30 are not guaranteed a slot in this years gift guide.
You are welcome to send multiple items however I do ask that you also include assets either via email or with the products you send.
Unboxing videos and review videos are part of this gift guide.