Here is a collection of instant pot recipes from this site.

Instant pots are all the rage these days because they cook food so much faster, are easy to use and easy to clean up when you are done.
Be sure to check back often to see what new instant pot recipes I have come up with!

Instant Pot How To Articles
Are you wondering what is an instant pot or even how to use the instant pot? Check out this beginners guide and start using your instant pot cooker!
Looking for a delicous flavored water recipe that is easy to make at home? Check out this blueberry, vanilla and cinnamon flavored water instant pot recipe!
These easy party snacks are perfect for holidays, but they are also great for snacking or even when friends drop by unexpectedly.
Instant Pot Soups And Sauces
Photo Credit: Sheri Ann Richerson
This instant pot pressure cooker bone broth is easy to make and delicious. Instant pot bone broth recipes are delicious on their own or as recipe additives.
Photo Credit: Sheri Ann Richerson
Make homemade instant pot spaghetti sauce without all the mess of traditional stove top cooked spaghetti sauce. This is a quick, easy recipe and a great Instant Pot dinner!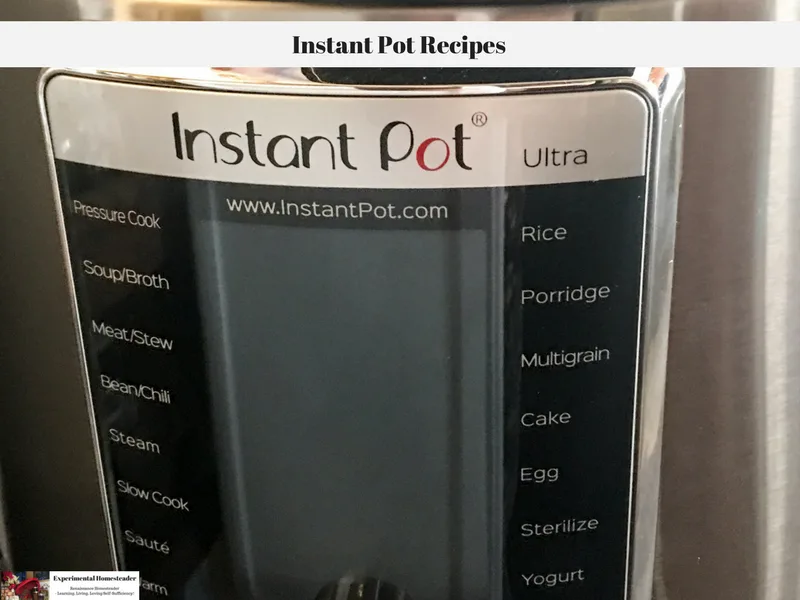 When it comes to quick, easy recipes this apple crisp instant pot recipe can't be beat! Use fresh apples, oats and spices to make a delicious dessert.
Other Instant Pot Recipes
SaveSave
SaveSave