In this round up post I've included all the Halloween recipes, ideas and other related content to make it easier for you to find the seasonal content you are looking for.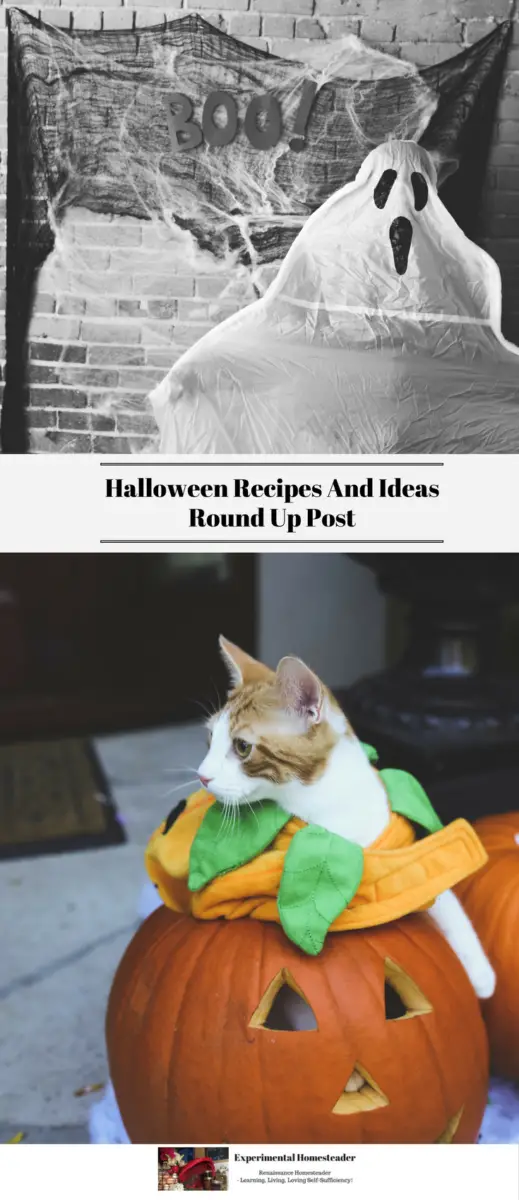 Behind The Scenes Of The Halloween Recipes And Ideas Round Up Post
While I typically do not go all out for Halloween – and in fact, do not celebrate it at all most years, I know many do.
This year I have decided to switch things up a bit since I am creating lots of Halloween decorations and celebrate.
I hope you enjoy this selection of posts that includes everything from horror anthologies to decorating ideas on a budget!
Simply click on the photo to visit the post you want to see!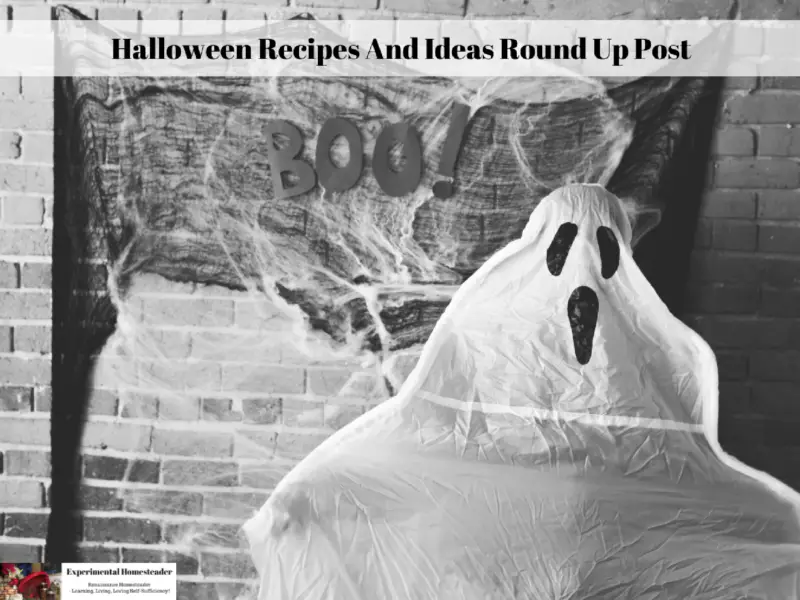 Halloween Decorating And Craft Ideas
5 Tips For Preserving A Carved Pumpkin
Easy Halloween Decorations From Cheap Fake Pumpkins
Festive Fall Table Decorations With A Faux Pumpkin
Halloween Littles Pumpkin Garden Craft Inspiration
Maker's Halloween Pumpkin Container Graveyard Fairy Garden
Easy To Make Halloween Decorations Using Makers Halloween Littles Decor
Scary Budget Friendly Halloween Eyeball Decorations Idea
Cheap Halloween Decorations From Empty Toilet Paper Rolls
Eyeballs In A Mason Jar Halloween Project
Easy Salt Dough Halloween Tree Decorations
DIY Halloween Bath Bomb Recipe
DIY Bath And Body Halloween Gift Idea
Easy Handmade Cards For Halloween
Halloween Table Decorating With Luminaries Made Out Of Oranges
How To Make Glass Luminary Pumpkin Table Decorations
Halloween Embroidery Ideas For Towels
Halloween Costumes
Spooky Eyes Contacts – 1 Outstanding Accessory For Your Halloween Costume
Personalized Halloween Trick Or Treat Baskets
Halloween Party Food Ideas
Garlicky Black Bean Spaghetti Spoons With Deviled Eyes
Spooky Spaghetti Halloween Recipe
Halloween Party Drinks To Make At Home
Pumpkin Shaped Rice Krispies Halloween Recipe
How To Make Cheese Broomsticks
Halloween Main Course Dinner Ideas
#ad Halloween is almost here and Wal-Mart has everything you need to get #MoreBooForYou this year!
Check out this awesome animated candy dish I found!
The sprinkles have tiny candy spiders in them.
I love the miniature Halloween Haunted Mini Village Set and the Rice Krispies Treats Pumpkin Kit!
These items are going to make for one awesome Halloween Party!
Get yours before they are all gone.
Horror Books
Satan's Holiday And Welcome to Your Nightmare – Two New Anthologies In Time For Halloween
SaveSave