This ultimate list of canning recipes was created to help you quickly find the recipe you are looking for on our site.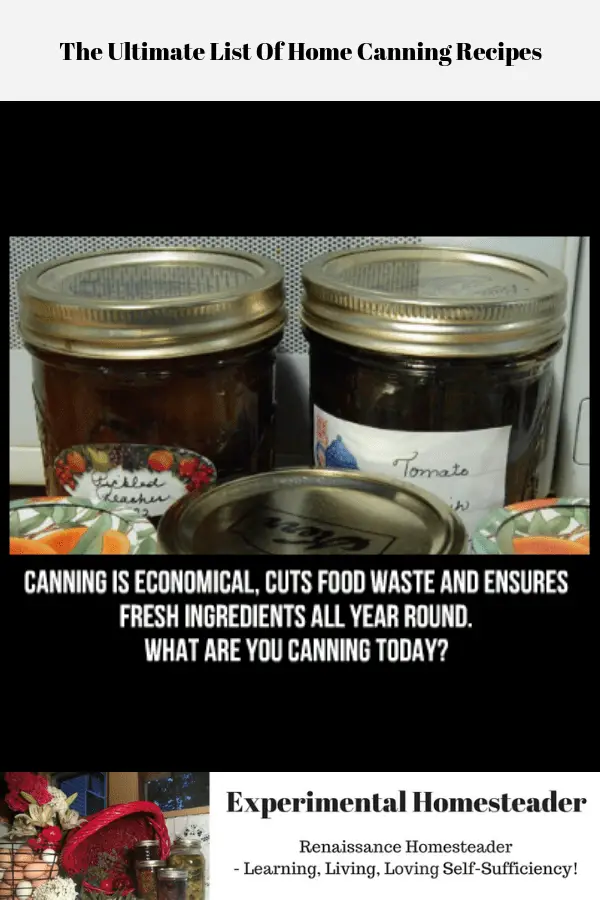 Knowing how to safely preserve the foods you have excess of is so important.
Not only do you know you are eating nutritious foods, but canning helps save money.
Yes, it does take some work, but the end results are well worth the effort.
I hope you enjoy these canning recipes.