Disclaimer: I received the items mentioned in this gift guide for free or at a reduced price in exchange for my honest, unbiased review. All opinions are my own. There are also links to products I recommend from companies I have a referral relationship with. I will be compensated if you make a purchase after clicking on my links.
Out here on the homestead, we're more accustomed to the earth under our nails than makeup on our faces.

But let's face it, even those of us who spend our days tending to goats and chickens deserve a touch of pampering now and then.
That's where this ultimate gift guide beauty must-haves comes in, designed with our down-to-earth homesteader values in mind.
Beauty might not be our daily mantra, but we understand the power of feeling good.
It's the glow after a successful harvest and the contentment of a well-kept coop.
So, join us as we take a little detour from our usual routines and explore beauty gifts that connect us to the simple pleasures of life.
From natural lip balms that soothe wind-chapped lips to practical tools that help us look and feel our best during rare evenings out, we've gathered a selection of gifts that both men and women are sure to love.
Let's discover the beauty of self-care that complements the beauty of our homestead.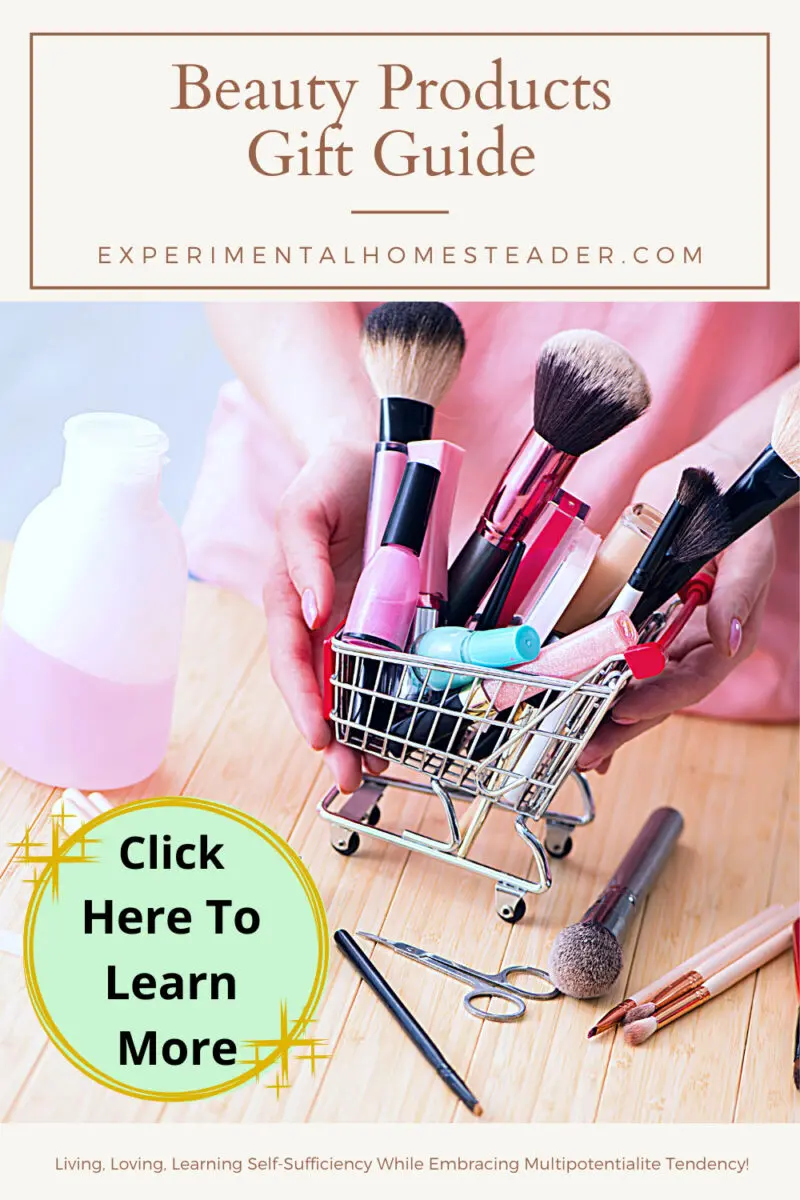 Elevating Confidence with Makeup
Makeup is an essential part of most women's beauty routines.
It not only helps to cover up skin flaws but also boosts self-confidence when you know you look your best.
With advancements in technology, there are makeup solutions available for everyone, catering to different skin types and preferences.
In today's digital age, grooming has become more convenient.
Exploring Makeup Gift Sets
You can order almost any line of makeup and skincare products online and have them delivered to your doorstep, saving you from the hassle of fighting through crowds at stores.
This accessibility makes makeup a great gift option as well. There are various makeup gift sets available online, including lipstick packages, nail polish sets, and makeup brushes, among others.
Elegant Gift Choice: Elizabeth Arden Gift Set
In the world of beauty, there's something timeless about classic brands, and Elizabeth Arden is a shining example.
Their commitment to quality and luxury is evident in their range of beauty products and gifts that exude elegance.
Elizabeth Arden offers a variety of perfume and skincare gift sets that are sure to delight.
These selections are a testament to their legacy in the world of beauty and gifting, capturing the essence of timeless beauty and self-care.
Personal Favorite: Urban Decay Makeup
Personally, I am a fan of Urban Decay makeup.
Their colors are highly pigmented and long-lasting.
The lipstick is moisturizing, eliminating the need for chapstick.
The vibrant colors add a pop to any look.
Gift Idea for All: Makeup Tools
If you're unsure about colors and tones, you can't go wrong with gifting makeup tools.
The EmaxDesign 12 Pieces Makeup Brush Set Professional Bamboo Handle Premium Synthetic Kabuki Foundation Blending Blush Concealer Eye Face Liquid Powder Cream Cosmetics Brushes Kit With Bag is a luxurious set of makeup brushes.
These brushes are made of synthetic fiber materials that never shed. They are perfect for applying powders, creams, and liquids, ensuring the best use of your makeup.
Handcrafted by a professional makeup artist, these brushes are durable and long-lasting.
In addition to makeup, there are also nail kits, tools, and sprays available to keep your makeup fresh.
A Thoughtful Makeup Gift Basket
Creating a gift basket with carefully selected makeup goodies is a thoughtful and well-received gift idea.
It's worth noting that skincare products are not limited to women anymore.
Many men are now using skincare products as well.
There is a wide array of brands that specialize in taking care of men's skin.
Everyone wants to look their best, and makeup and skincare products can help fulfill that wish.
In conclusion, makeup is not just a beauty enhancer but also a great gift option.
With the convenience of online shopping, you can easily find the perfect makeup products and tools to make someone's day.
Whether it's a lip gloss set, a high-quality brush set, or a personalized gift basket, makeup gifts are sure to be appreciated by anyone who loves to look and feel their best.
Below are a few of my favorite beauty products I have tested.
This Season's Beauty Must-Have's From PixiBeauty Holiday Collection
When it comes to looking good and having all the latest beauty must-haves in the hottest colors for this holiday season, PixiBeauty has you covered!
PixiBeauty has 3 kits that contain this season's must-have look!
Best of all, the 3 kits are designed for portability and versatility. Pixi Beauty's Holiday Collection has something for everyone this year – and I am going to explore their 3 new holiday kits!
The first kit is the Natural Contour Kit, which is your one-stop solution for face and eyes!
Organized in one light-weight palette, all of your Holiday looks will be fuss-free and flawless!
A natural contour kit can definitely make the difference in how good your make-up looks and everyone needs one of these kits this holiday season!
If you have not tried a natural contour kit, now is the time to try the one from PixiBeauty.
Next, we have the Endless Silky Eye Pen quartette, which has a color for every one of your Holiday looks this season!
With a waterproof formula, they won't budge or smudge, and the gel texture makes them glide on with ease!
Let's face it, you know what difference an eye pen can make and the ease that it goes on with plus its staying power is super important during the busy holiday season!
Lastly, the Mattelustre Lipstick quartette adds a touch of color to your look, and their demi-matte finish wears on and on!
Infused with vitamins, the hydrating formula keeps your lips looking great even after you take it off!
We all know lips get dry during the winter season – especially during the holidays when we are on the go non-stop!
The PixiBeauty Holiday Collection has just what you need to keep your lips looking great – and moist.
With these 3 holiday kits from PixiBeauty, you can achieve the perfect holiday look effortlessly.
Whether you're contouring your face, defining your eyes, or adding a pop of color to your lips, Pixi Beauty has you covered.
Don't miss out on these must-have products for the holiday season. 
Starlooks Looksbook
Starlooks Looksbook is the perfect gift to give this holiday season.
What sets the Starlooks Looksbook apart is that the cosmetics included are not full-sized, but they are large enough to try.
This allows you to experiment with different shades and products without committing to a full-sized item.
It's a great way to discover new favorites and stay up to date with the latest trends in the beauty industry.
But the Looksbook doesn't stop at just providing you with products.
Each Looksbook also includes tutorials on how to create a complete look using the cosmetics provided.
Whether you're a makeup novice or a beauty enthusiast, these tutorials will guide you through the process of achieving a stunning look.
I had the opportunity to unbox and use the products in my own Looksbook, and I was impressed with the quality.
The cosmetics were of high quality and performed beautifully.
From vibrant eyeshadows to long-lasting lip colors, the Looksbook had everything I needed to create a variety of looks.
Not only is the Starlooks Looksbook a great gift for yourself, but it also makes a wonderful gift for friends and loved ones.
If you're looking for a unique and thoughtful gift this holiday season, look no further than the Starlooks Looksbook.
Sublime Sampler
The Sublime Sampler is a super cute box that contains 3-5 generous portions of various high-quality beauty products.
Inside the box, you will find a range of products including Collagen Serum, Collagen Mask, Retinol Serum with Vitamin C, Hyaluronic Serum, Glycolic Serum, Vitamin C SPF30 Day Cream, Organic Oils for Face, Cellulite Whisperer Gel, and Lotion – all of which are organic.
This sampler box is a great way to test these products before committing to a full-size purchase.
It allows you to see if you like the products, how they react to your skin, and if they deliver the results you desire.
I have personally found that I am getting more than 5 uses out of some of these products because a little goes a long way.
However, the number of uses may vary depending on how thickly you apply the products and how frequently you use them.
Not only is this Sublime sampler box a great way to try out these products for yourself, but it also makes for a thoughtful gift.
The packaging is nice enough to give to someone who wants to try these products or who you think could benefit from using them.
Additionally, the five little pots and four spray bottles included in the sampler are reusable, making this set ideal for travel.
While there are no instructions included in the kit, you can easily look up how to use each product if needed.
Personally, I have been enjoying these products and I'm glad I decided to try the sampler pack.
It allowed me to determine if these products were suitable for my sensitive skin and if I liked them before investing in full-size bottles.
Now that I know they work well for me, I am more likely to purchase them again.
Plus, the affordable price of the Sublime sampler pack makes it a great value.
Lather & Wood After-Shave Balm and Lotion
The Lather & Wood After-Shave Balm and Lotion is the perfect gift for the man in your life this holiday season.
Whether he prefers scented or unscented products, Lather & Wood has got you covered.
I personally chose the unscented version for my husband.
Although he was initially skeptical about using such products, I thought it was worth a try.
To our surprise, he found that it didn't provide a cooling sensation like some other aftershaves, but it did effectively calm irritation and eliminate razor burn.
This was particularly beneficial for him as he already uses a sensitive skin shaving cream.
He mentioned that it made his skin feel better and relieved some of the irritation and burning sensation.
The application process was simple and hassle-free.
He mentioned that the product went on smoothly and was non-greasy.
It only took 4 or 5 pumps to cover his entire face, and it absorbed quickly into his skin.
After he finished shaving, I asked him to come into the living room so I could feel his face.
I was pleasantly surprised by how soft and smooth his skin felt.
It was almost as soft as a baby's skin, which was a noticeable improvement from his usual rough texture.
I personally appreciated the fact that the product didn't trigger any allergies or exacerbate his asthma.
He also mentioned that it helped reduce redness on his skin after shaving.
While my husband doesn't use this on a daily basis, he does reach for it when he wants to give his skin some extra care and attention.
It has become a staple in his grooming routine, providing him with relief from irritation and leaving his skin feeling refreshed.
If you're looking for a high-quality after-shave lotion that delivers on its promises, I highly recommend the Lather & Wood After-Shave Lotion.
It's a thoughtful gift that will make any man feel pampered and well taken care of.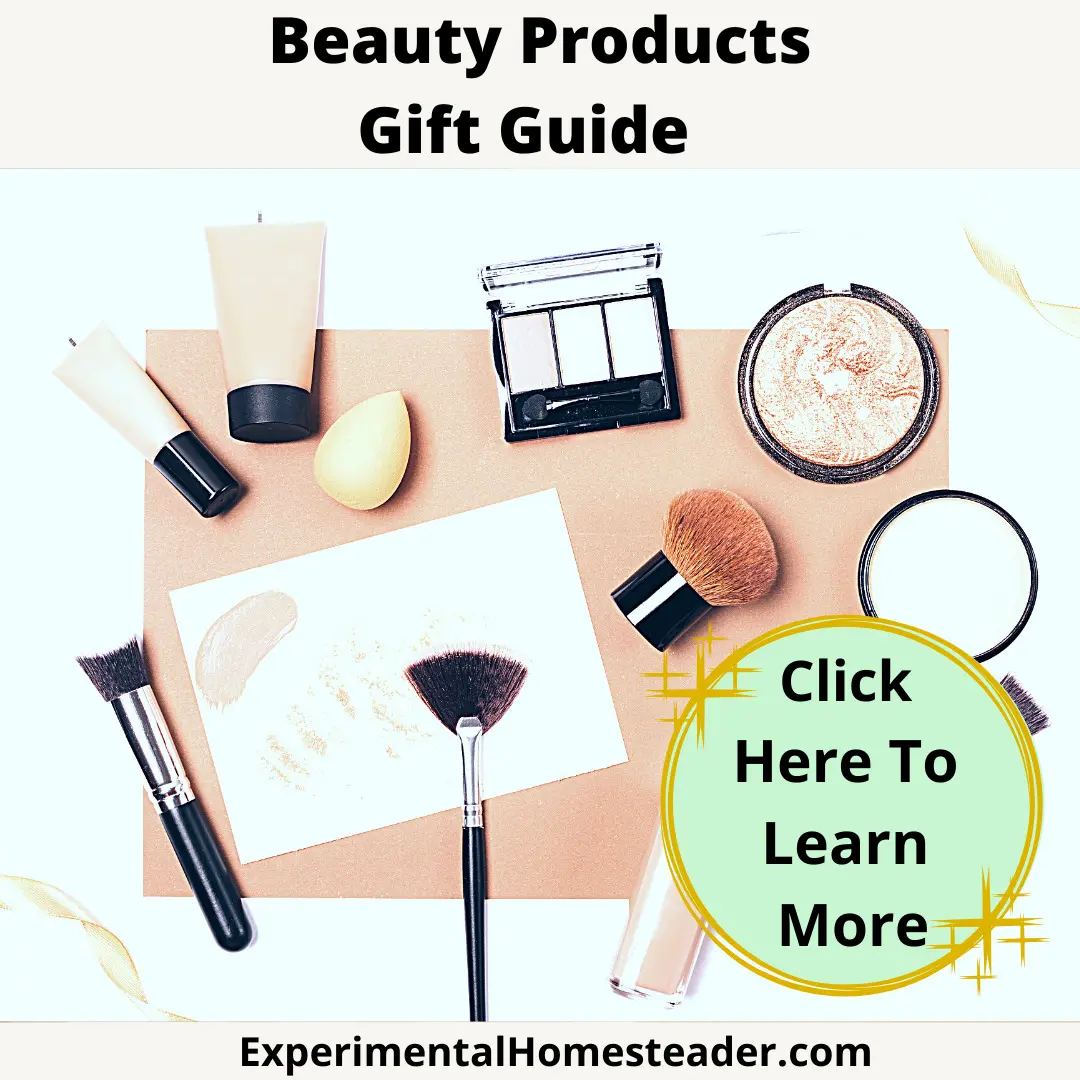 Feature Your Product in Our Gift Guide: Get in Touch with Sheri Ann Richerson Today!
We're excited to showcase amazing products in this year's gift guide, and we'd love to hear from you!
If you have a product that you believe would be a perfect fit, don't hesitate to reach out to Sheri Ann Richerson via email.
Please keep in mind that to ensure your product's inclusion, we kindly request all submissions by December 10.
While you're welcome to send multiple items, we also appreciate including assets via email or along with your products.
Unboxing videos and review videos are essential parts of this gift guide, adding a personal touch to the recommendations.
Your input and collaboration are key to making this gift guide a success, and we look forward to connecting with you!
Evergreen Gift Guide
Dislaimer: These items were sent to me for free or at a reduced price in exchange for my honest review. All opinions are my own.
Welcome to the evergreen gift guide where I post items that I love and recommend.
Not every item makes it to these gift guides, so if you do see an item on here you know it made the cut.
SaveSaveSaveSave
SaveSave
SaveSave
SaveSave
SaveSave
SaveSave