Disclaimer: I received the items mentioned in this gift guide for free or at a reduced price in exchange for my honest, unbiased review. All opinions are my own.
The holiday season is always chaotic for most of us. That is why it is nice to give a gift of relaxation and beauty to your friends who would appreciate it most. The online sites are filled with luxurious spa and stress relief items which will help shut out the chaos that the holidays bring.

Spa gifts might include foot massagers, creams and lotions that melt the stress away or chic, cotton beach and bath towels. There are amazing gifts for the men in your life, for women – stress relief in the form of candles and other items and even wearable health technology.  The products I recommend below are from companies I have a referral relationship with. I will be compensated if you make a purchase after clicking on my links.
This Health Gift Guide will make suggestions but make sure you surf the net for even greater gift ideas this season.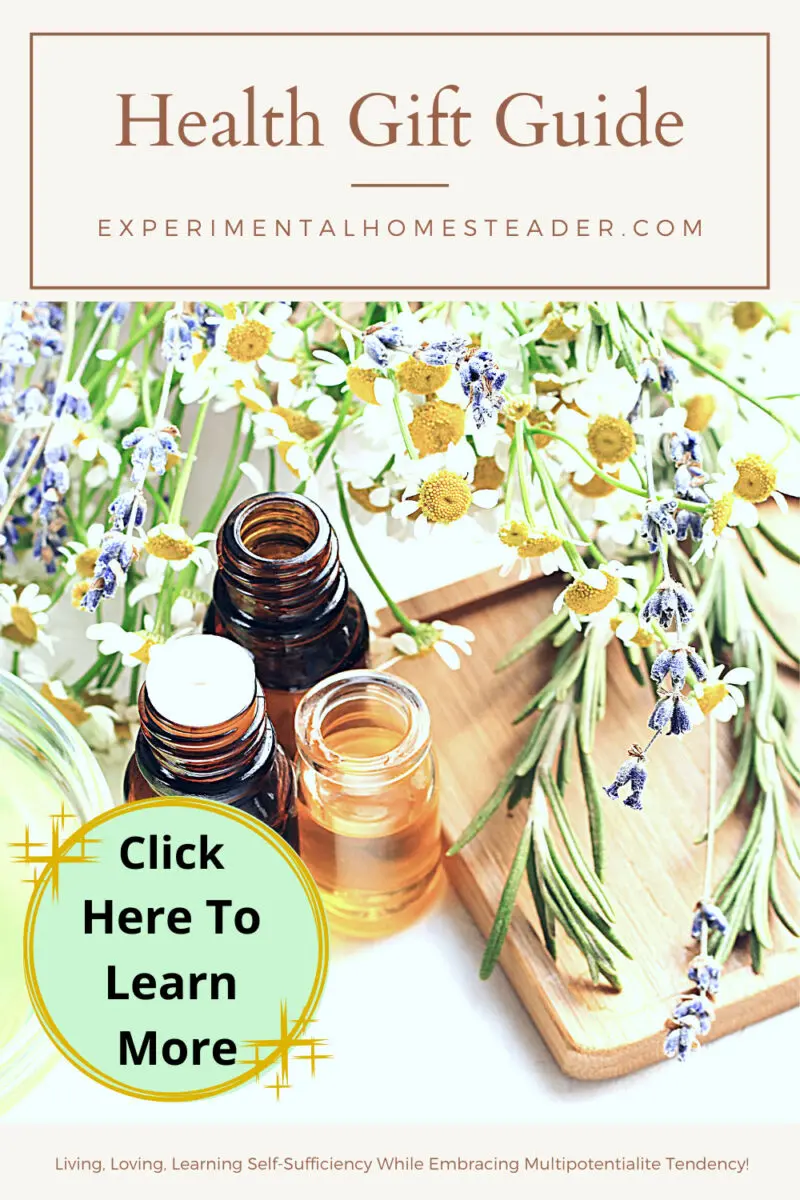 Spa
The gift of relaxation and indulgence is one of the most enjoyable and appreciated gifts you can bestow on someone. Choose from items such as a wearable air purifier
, bath massagers
and much more.
The Serene Life Bubble Bath Spa Tub Massage Mat
turns an ordinary bathtub into a relaxing Jacuzzi. Simply drop the mat in a tub of water to begin reaping the benefits. There is a connected air hose that creates massaging bubbles by pressing a button.
Feel the stress melt away as the gentle bubbles massage your skin and renew your energy. It is designed to safely fit on the bottom of any tub and is the perfect gift for any friend who needs more relaxation in their lives.
Portable air purifiers
are great for travelers who want to breathe clean air in hotel rooms wherever they wander. 
You will be able to eliminate toxic odors and smoke and take deep breaths of clean anion. It can also improve lung function by removing formaldehyde and preventing airborne diseases.
Lightweight and easy to use, the Ionic air purifier lets anyone create a healthy air zone in public or private places or while traveling. It can even be worn around the neck for super-easy portability. It is like having a spa around your neck.
Spa gifts
can be as simple as aromatherapy candle
to soothe every mood or as elegant as personalized robes and towels
. It is all about relaxation and renewal, so give a gift that can free a loved one from stress.
Lotions
and potions, massage therapy and all manner of health-oriented appliances such as juicers and infusers can also be considered spa gifts. You can even find gift baskets filled with fragrant lotions and candles and other relaxation items. Search online today for the best spa gifts for the holiday season
.
Gifts for Men
Don't leave the men in your life out when considering spa and health gifts. Men like to be pampered and relaxed, too and there are many items available from the relaxation and restorative health gift selection that will please and delight the man in your life.
Robes are a great gift idea for men. 
You can have the robe monogrammed the for extra-customized gift giving. There are many robe styles and colors to choose from, including those with sports emblems to celebrate his favorite team.
While he is lounging in his new robe, he can enjoy the gift of scent if you include a MAN CAVE White Musk Scented Candle Travel Tin by MINX Fragrances Clean, Fresh Scent! Makes a Great Gift for Him ~ Made in the USA
. Minx candles are manufactured using a soy wax blend, which optimizes the burn time and diffuses the fragrance evenly.
The White Musk scent is clean and fresh and is packaged beautifully. It is sure to become a treasured memory for the man in your life. He will remember the scent of mint and citrus and think of you when he does.
If you know a guy who is trying to live healthier, there are many gifts you can choose from that will help him in his pursuits. Check out the Fitbit wearable watches
, which can help him monitor his heart and his overall fitness level plus let him know how many steps he takes per day. I use the Fitbit myself and absolutely love it. It really does help you achieve your goals plus I love that you can join friends for competitions. That sure helps motivate me.
After a hard day at work, there is nothing more relaxing than a Microwave Heating Pad Neck Wrap and Rice Pack
. He will feel pampered and loved and the stress will melt away with this lavender or unscented spa set that relieves pain and relaxes muscles.
The heating pad is filled with rice flax and can be heated safely in the microwave. You can also choose from several designs and colors. The gift of relaxation during the holidays will be appreciated and treasured.
Online sites that offer suggestions and provide easy methods of payment and shipping are abundant, so start surfing now and start early on your gift-giving quest. And the best part is that you never have to leave your home to shop and receive the gift.
Stress Relief
Life is full of situations that cause stress in our lives and make us anxious and possibly depressed. There are many stress relievers on the market today that can relax and renew your disposition.
You are bound to have friends and family members who are under stress, almost everyone experiences it. When you make a decision to give a gift of stress relief, you are creating a bond of understanding.
There are a few stress relief products on the market that really do the job in helping people relax and melt stress away. Products that encourage exercise are valuable stress reducers and other forms such as aromatherapy and soothing music
are also effective.
Eye pillows
, essential oils
and bath bombs
are great for stress relief stocking stuffers. Or, choose from a number of table top Zen gardens which help relieve stress by raking sand into various patterns.
The Table Top Rock Sand Rake Zen Garden Incense Holder Tabletop Set
with an incense holder is a great addition to any dÈcor and brings tranquility into your life when you rake the fine sands and burn some stress-relieving incense in the handy holder.
The minutes and hours may melt away as you become involved in creating your own positive energy. The set includes rocks, a small rake, a Zen rock, incense holder and fine sand perfect for raking into patterns.
A home or office will benefit from the InnoGear Aromatherapy Essential Oil Diffuser
Ultrasonic machine with color LED lights and an automatic shutoff feature. Add your favorite stress reducing essential oils to lift the mood and melt the stress away.
The operation of this little wonder is quiet and it humidifies your office or living space to help keep your skin moist and prevent dry, chapped lips during harsh winter months. Friends who love aromatherapy will appreciate this stress-relieving gift. I have several essential oil diffusers from InnoGear and love them!
Online sites offer a wide selection of essential oils, masks and other devices for relieving stress. If youíre wondering what to get a co-worker, good friend or family member this holiday season ñ think about a stress-relieving gift
.
Also, check out the many books about stress relief
and how to rid your mind and body of negative thoughts that produce stress and threaten to ruin your health and well-being. Include a book on stress relief with one of the above gifts and you will both impress and show how much you care.
Wearable Health Technology
The first thing that may come to mind when you think about wearable health technology is the popular wrist bands that fitness enthusiasts use to track their steps and heart rate during the day.
But, there are other devices too that can help track various activities and physical changes. The Lumo Lift Posture Coach and Activity Tracker (requires the free Lumo Lift iOS/Android app)
helps you stand taller and sit up straight while also tracking your steps, distance and how many calories burned.
You get a reminder in the form of gentle vibrations when you are slouching in your chair and all you need to use it is an Android device to get the free app. This lightweight fitness tracker is so nice you can wear it as a fashion accessory ñ but can also hide it under clothing. It is a fun fitness tracker that makes a great gift.
If you have a loved one who suffers from arthritis or nerve pain, back problems and other painful maladies, consider the gift of Quell – Wearable Pain Relief – Starter Kit
. It's a wearable technology that relieves pain in a drug-free method.
This Opti Therapy method is patented and uses stimulation to help relieve pain when exercising, sleeping or simply going about your daily routine. You can customize the device to suit your level of pain.
Doctors are recommending wearable technology as a way to monitor the body's changes and alert you of blood pressure and sugar spikes and other body malfunctions. As new technology emerges, better and more reliable devices are sure to appear and make our lives better and safer.
Check out the amazing array of wearable technology online and choose gifts for your friends and family members that they may not purchase for themselves, but which may save their lives at some point in the future.
Fitbit
, Jawbone
, Polar
and Under Armour have other technology in the works that will soon be available, but the technology used today is better than ever and can make a difference in how a person views their body and how it functions.
Manufacturers of these devices have made them easy to operate and understand and the displays on most are very easy to read. Physicians are not recommending some of these devices for their patients who are at risk.
If there is a person on your gift list who would benefit from this amazing new wearable technology
, be sure and check out all the online gift ideas. You will find gifts to fit every budget and style.
If you like this post, please pin it to your gift guides pinboard on Pinterest.
SaveSave