This DIY burlap wreath fall arrangement is perfect to hang on your door right through the Thanksgiving holiday.
The leaves will soon be changing and we can already see the first signs of fall.

There's something about this season that just makes everything feel a little bit cozier and more inviting.
This fall arrangement brings the warm colors of the season to life in an inviting way.
It also fits in perfectly with various French decor (affiliate link) ideas, so you can pair it with anything from chic décor to rustic home decor without missing a beat.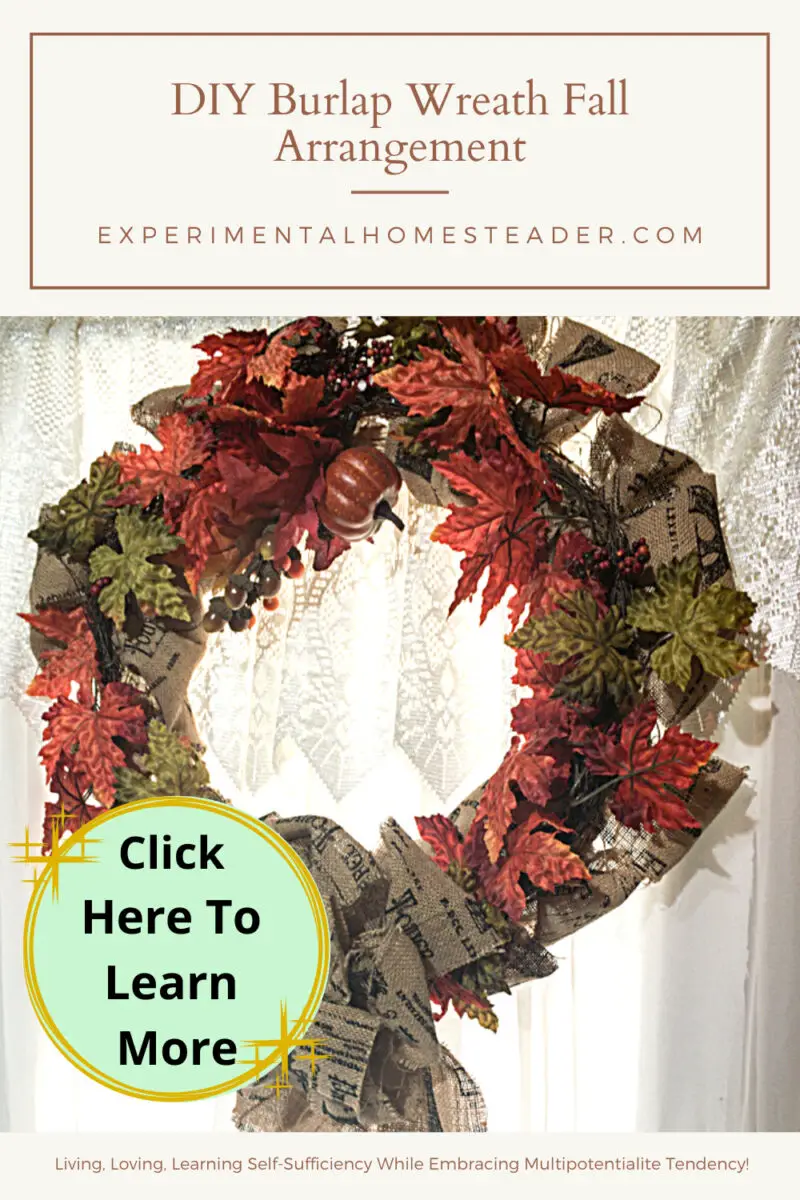 DIY Burlap Wreath Fall Arrangement Tutorial
Wreaths are a timeless tradition.
They can bring the outdoors in, adding some rustic charm to your home.
While they can be expensive to buy, they're surprisingly easy to make on your own!
Here is how to make your own DIY burlap wreath fall arrangement to hang on your front door.
This project is really easy and you can always change the leaves and other decorations out to update the burlap (affiliate link) wreath for the different seasons if you choose to.
Print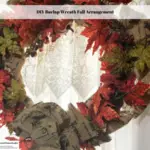 DIY Burlap Wreath Fall Arrangement
---
---
Instructions
Cut the burlap into long strips that are 4 inches wide. You need three strips that are 36″ long for a small wreath. Larger wreaths will need more strips to completely cover them.
Take two of the burlap strips and cut them in half, then set them aside.
Start with the 36″ long piece of burlap and use a floral pin to attach it to the straw base wreath.
Begin wrapping the burlap around the wreath base leaving 4 to 6 inches of burlap looped at the top along the outside of the wreath.
Secure the burlap on the back of the wreath with more floral pins. 
Repeat steps 4 and 5 until the entire wreath is wrapped in burlap. Cut additional burlap strips as necessary.
Use the cotton cord to tie the burlap loops close to the top of the straw wreath.
Wrap the silk leaf garland around the front of the straw wreath securing it with floral pins.
Add the bunch of plastic pumpkins and acorns to the top of the wreath.
Tie a piece of cotton cord to the top of the wreath to make it easy to hang.
Hang up your burlap wreath up and enjoy it!
Notes
Tip: Use a wreath storage container to store your wreath from year to year so it does not accidentally get damaged.
Recipe Card powered by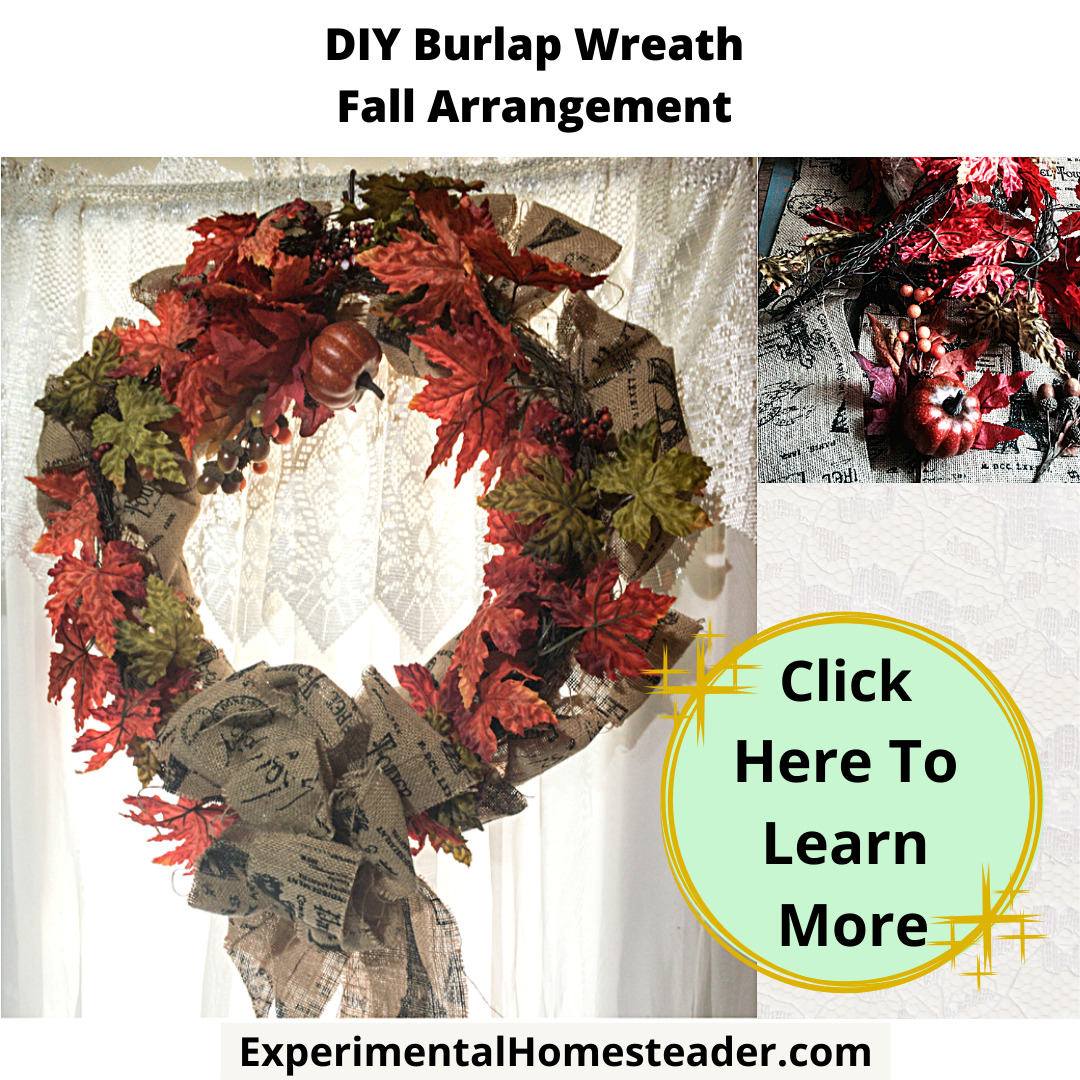 Decorate Your Home For Fall So It Matches The Wreath
Fall is a time of year when everything around us starts to change and we can feel the chill in the air.
The leaves on the trees, that once were so vibrant and lively, start to fade and fall off.
That makes it a great time for sprucing up your home with some new autumnally themed decorating ideas.
Here are some ideas on how to decorate your home for the autumn season.
1. Find ways to incorporate the color of the leaves with your home décor. For example, through candles or decorative dishes. 
2. Consider adding some fake fall leaves to your furniture or mantelpiece with some faux pumpkins or flowers for a nice effect. 
3. Add some vibrant colors with your autumnal theme, such as orange and yellow, through decorations like vases of flowers, candles, plaid tablecloth or cushion covers.
4. Use natural materials in your Thanksgiving décor by using them in place of plastic disposable items that are used every day – an example would be using dried flowers from your garden instead of faux flowers.
Be sure to add some bows or other burlap (affiliate link) touches using the burlap material you use in your wreath to tie your indoor and outdoor together.