Disclaimer: This is not a sponsored post! All ingredients were purchased by me and I did pay full price. I was not asked to mention any brand. All opinions are my own. There are links to products I recommend from companies I have a referral relationship with. I will be compensated if you make a purchase after clicking on my links.
Several weeks ago I bought the pie crusts and the fruit spread to make homemade breakfast tartlets, but for whatever reason I keep putting it off.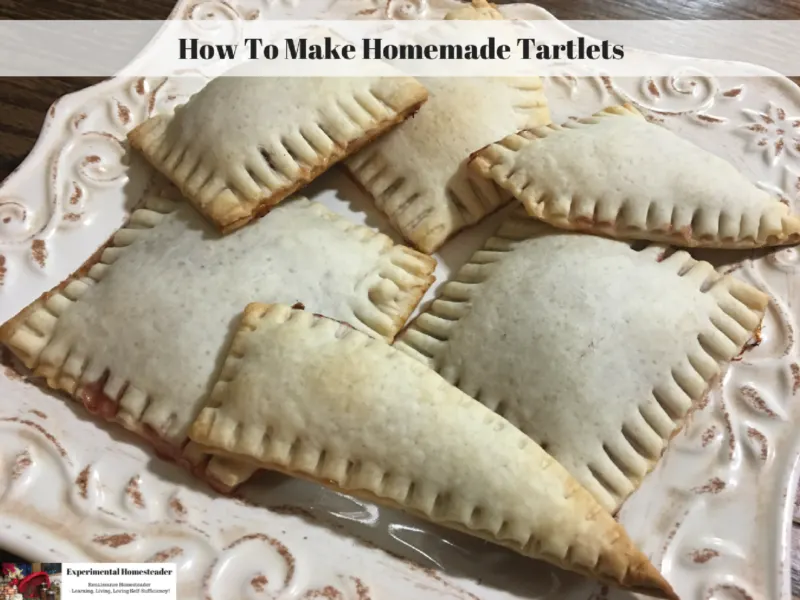 Simple And Delicious!
I'm not sure if I was afraid the homemade version was simply not going to be as good as the store bought version or if I just thought it was going to be really hard to make these tartlets.
I am happy to say that not only was it super easy to make them, but they tasted better than any tartlet I have ever bought, even those name brand ones that I always thought were so good.
The reason I decided to make my own was because I could not find store bought ones that did not have the icing – and my body simply cannot handle how sweet that icing makes them.
These tartlets are a great breakfast menu idea!
The Story Behind The Ingredients
Finding pre-made pie crusts in the refrigerator section was easy, but finding a cherry fruit spread that met my needs was a little bit different.
First I wanted either an organic one or a non-GMO fruit spread.
I also wanted one with a limited number of ingredients and I simply did not want to take the time to make it myself.
Smuckers Natural Red Tart Cherry Fruit Spread saved the day!
Why I Chose Smuckers Natural
Not only is it non-GMO, but it has four simple ingredients in it.
I had never tried the Smuckers Natural, but I was familiar with Smuckers and knew the brand had tasty jellies and jams.
I picked up a jar and I am so glad I did!
It does contain real sugar and actual chunks of cherries.
It was perfect for making these cherry tartlets.
Here is my recipe!
Print
How To Make Homemade Tartlets
2

8″ refrigerated pie crusts
Instructions
Preheat the oven to 425 degrees Fahrenheit.
Remove the pie crusts from the refrigerator and allow them to come to room temperature. This takes about 15 minutes.
Once they are at room temperature, lay them out on a flat surface – one crust on top of the other one.
Use a pizza cutter to divide up the dough. Do not worry that the center sections are larger than the outer edges of the pie crust. Once the outer edges are removed and filled, simply go back and cut the inter areas in half.
Gently pick up one section of the pie crust.
Remove the top piece and inspect the crust. If there are any areas of the crust that separated when you laid out the pie crust, use your fingers to gently press the edges of the broken pastry back together.
Put one teaspoon of the Smuckers Natural Red Tart Cherry Fruit Spread on the bottom piece of the pie crust.
Lay the top piece over the fruit spread and use a fork to press the two pieces of pie crust together.
Set this aside.
Repeat steps 4 thought 8 until you run out of pie crust to fill and press together.
Place the tartlets on a cookie sheet and bake on the center rack in an oven for 6 to 8 minutes. They are done when the tops turn slightly brown.
Allow to cool for 5 minutes.
Serve
Notes
Note: Place any extra tartlets in a freezer bag. They keep up to one week in the refrigerator. Simply re-heat when you are ready to eat the extras.
Recipe Card powered by
Use the buttons on the right hand side of the screen to share this article with friends or family who might find it useful. Pin the picture below to your pinboard on Pinterest for future reference.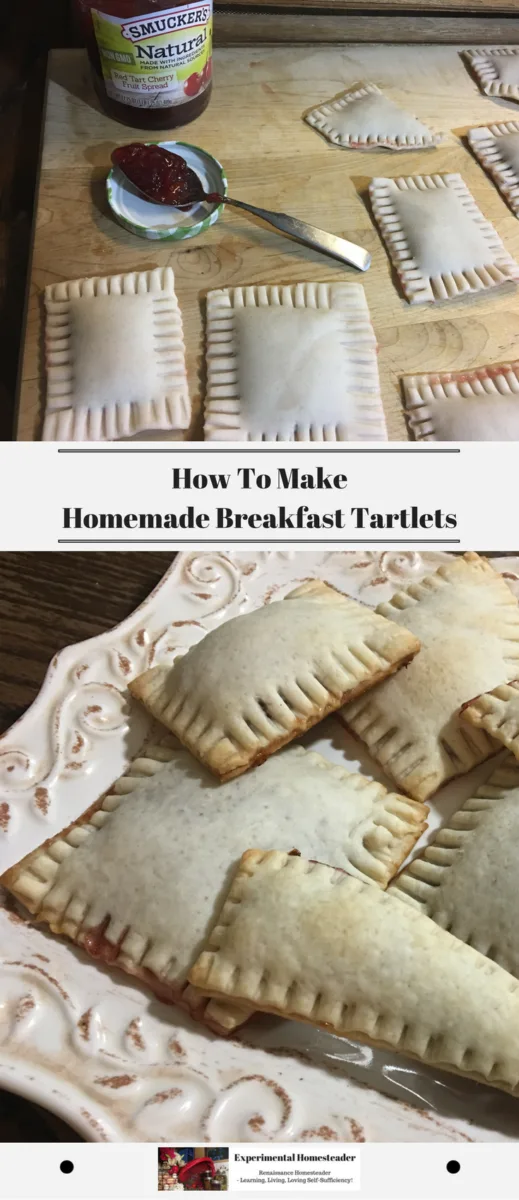 SaveSave