Making your own handmade creative greeting cards is fun for people of all ages, especially children.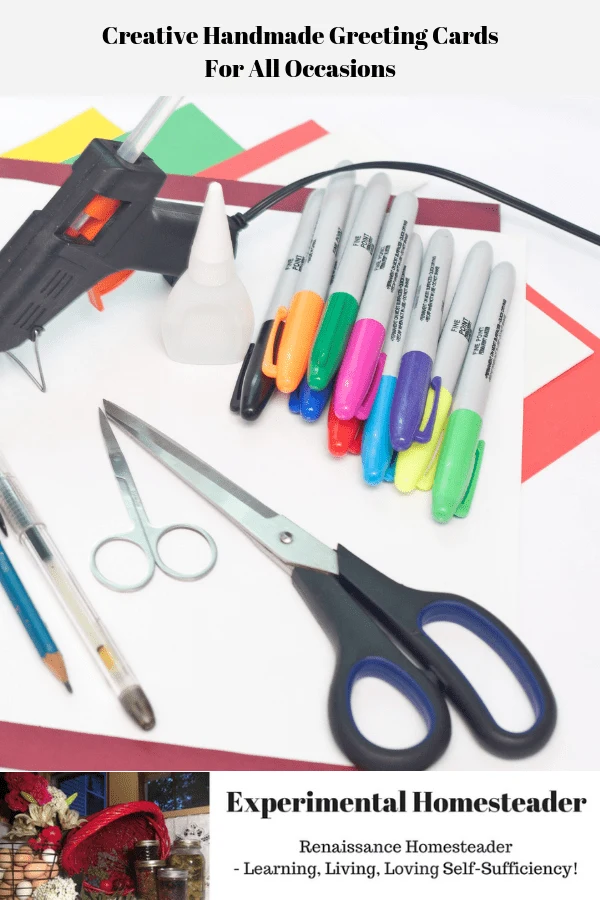 It doesn't matter if you make all the elements by hand, use your Cricut or other machine to cut out designs or buy pre-cut shapes, it is still exciting to watch your creative handmade greeting cards take shape.
Below are some ideas for making creative handmade greeting cards for all occasions, followed by ideas broken down into categories to help you quickly find what you are looking for.
Be sure to check back often as this post is frequently updated with new ideas.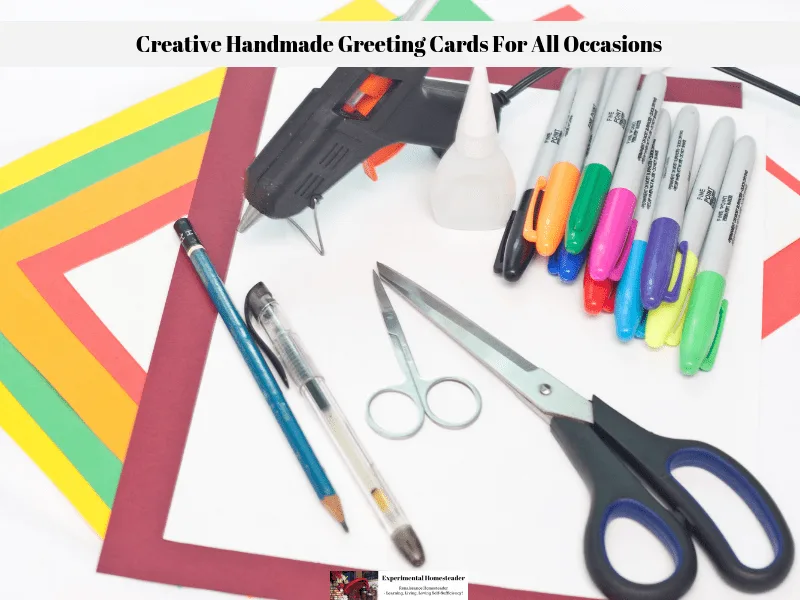 Why Make Creative Handmade Greeting Cards When You Can Buy Them?
There is nothing wrong with going to the store buying a box of cards or even an individual card if that is all that you have the time to do or even if that is your preference.
It is better to send out store bought cards than to not send out any greeting cards at all.
Why You Should Send Cards
Sending out a card can be a way of showing friends, family or even business associates that you were thinking about them.
Mailing out a card. regardless of the occasion, even if it is just to say hello,  to a colleague or acquaintance makes good business sense.
While it is true that store bought cards can easily be sent to anyone, personalized creative handmade greeting cards add a special something that shows you went the extra mile.
Personalized creative handmade greeting cards are more welcoming, and not only are they a great idea for friends and family, they are also a great idea for a business entrepreneur to send out to business contacts as well.
Show Your Creative Side With Handmade Greeting Cards
People like seeing who they are working with, finding out how creative that person really is and it gives that personalized touch many businesses lack today.
With store bought cards – although there are some lovely designs to pick from, you are limited to what you find on the store shelves.
You can only buy what hundreds of other people are also buying and eventually someone who receives a card from you is sure to have another like it already.
Store bought cards, no matter how lovely, cannot take the place of that personal touch.
They do not allow the essence of what makes you who you are to shine through.
Creative Handmade Greeting Cards Let You Get Personal
By making your own handmade greeting cards, you can pick out a photo or a photo of a scene that has a special meaning for or the recipient for the front of the greeting card.
You get to choose the color options, the fonts and you get to pick out just the right words to get across the message you want to say.
If you are seeing out handmade greeting cards to business contacts, you could use a picture featuring your business product in a creative way that they can relate to.
If you are sending the card to friends or family, feel free to include a personal photo or two.
Break Tradition This Year With Your Creative Handmade Greeting Cards
Don't aim for those same old, tired pictures – give your creative handmade greeting cards a twist.
Break out from the ranks of being one in hundreds and give your friends, family, customers or business associates a handmade card that will help them remember you and your business.
Also don't opt to choose the same bland greeting.
Personalize the greeting to say what you really feel in your heart.
You can include the words from a favorite passage from a book that is in public domain because anything in the public domain is free and legal to use.
Alternatively you can search quote collection sites for just the right words for the special people you are making the creative handmade greeting cards for.
Again, there isn't anything wrong with buying store bought cards or choosing to go with a creative handmade greeting card.
Just choose whichever option suits your timeframe and your personality.