Building root cellars that work is something everyone can do, even those who live in an apartment.
Root cellars work because they maintain cool temperatures, they are dark and they retain the right amount of humidity.
Root cellars do not need to be underground unless you wish them to be.
They can be above ground, built in a basement or even in a closet, attic or stairwell.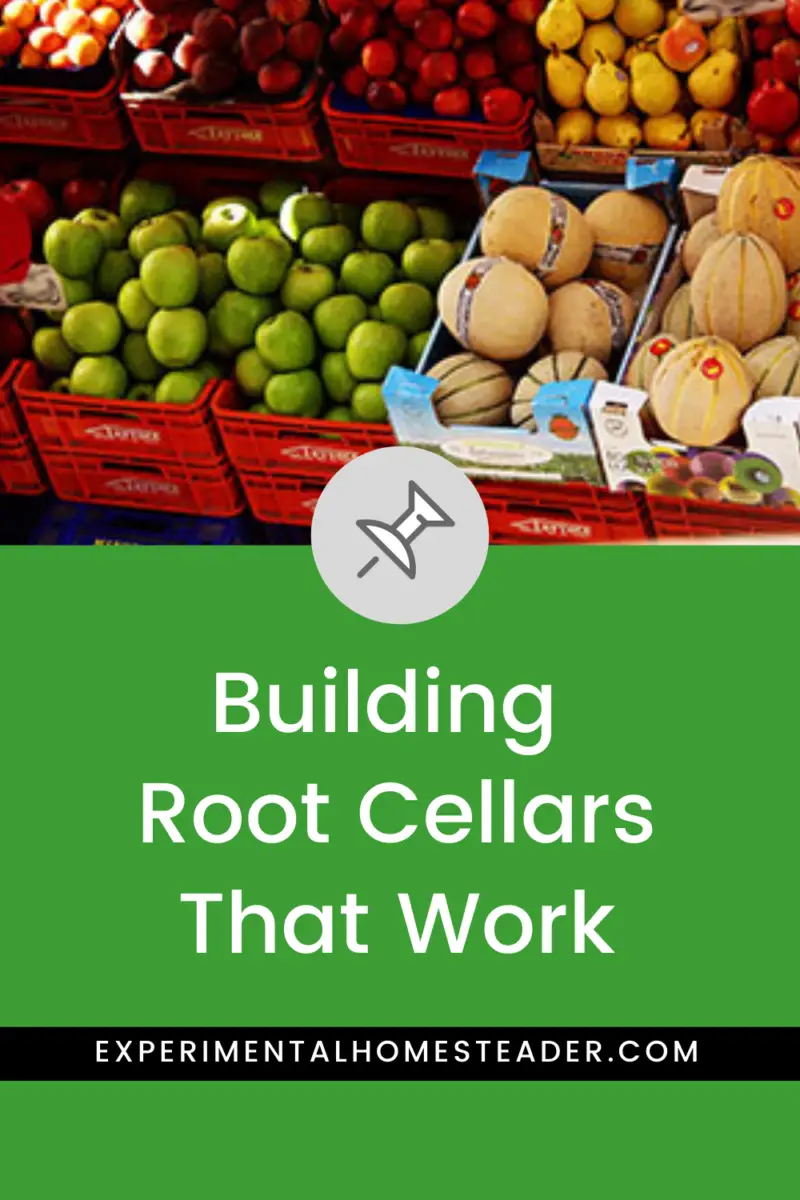 …