It's been a while since I wrote a survival diary but with all the craziness in the world today, I felt like today, August 24, there needed to be an update on what was happening here at our homestead – and while I hope all of you are doing ok out there, I am sure many can relate to what I am about to share.
2020 has been a year from hell to say the least.
From Covid-19, the worldwide pandemic that some believe is real and some believe is made up to riots, store shelf shortages and life as we knew it pretty much being gone, day to day life has taken a turn that I do not believe is for the best.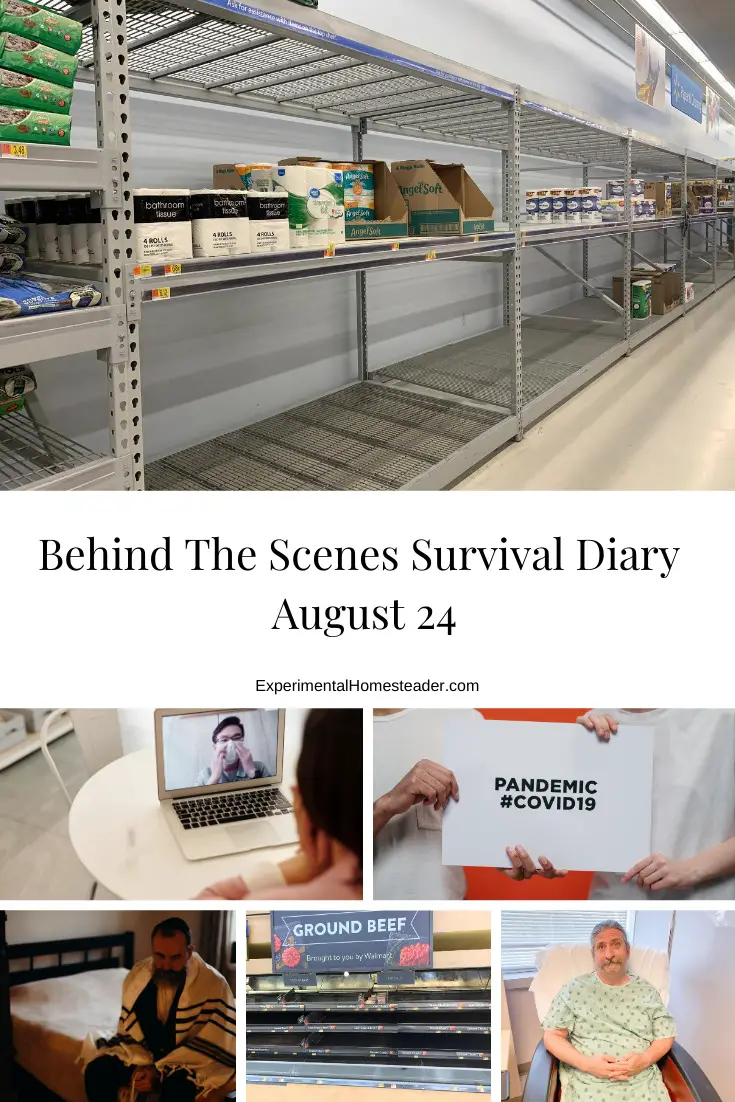 …