Understanding and implementing these emergency survival tips in the event you need to escape a riot can make a real difference in the outcome for you or your family.
With so many protests happening lately, encountering a riot is not as unlikely as it once was.
It is important that your entire family know what to do should you encounter a riot or should a protest you are involved in turn into a riot.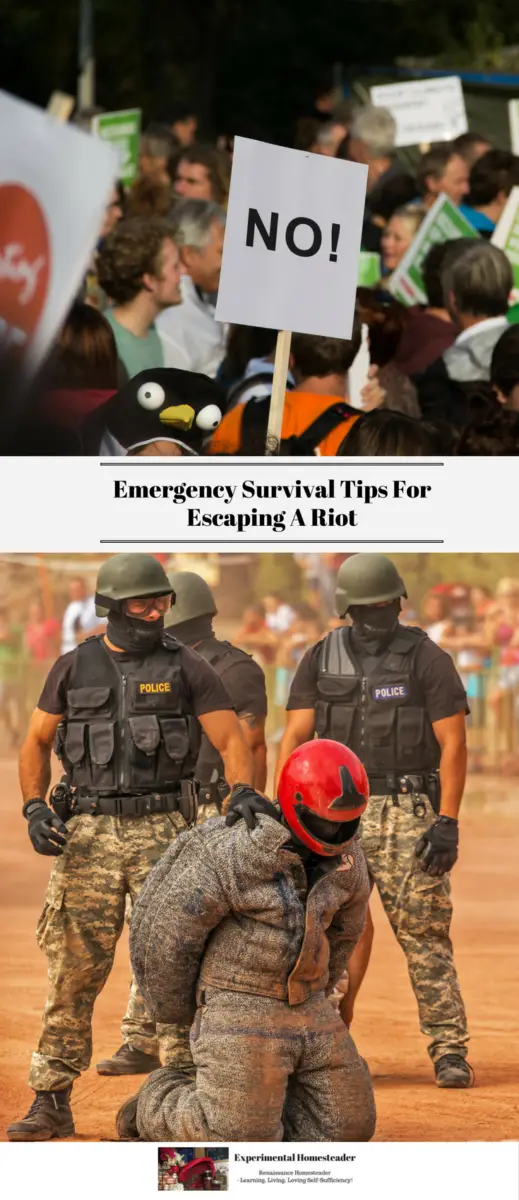 …