If you've ever wondered what the best produce storage trays are, then you definitely want to read this post in its entirety because I have found the perfect solution!
Finding the best way to store fresh produce so it doesn't easily bruise is challenging – especially if you store your fresh fruits and vegetables in a root cellar.
You want easy access to the produce, you don't want it stacked on top of one another and you don't want it damaged in any way.
This is why I use the reusable bakery trays to store my fresh fruits and vegetables – even if I am only storing them long enough to cure or preserve.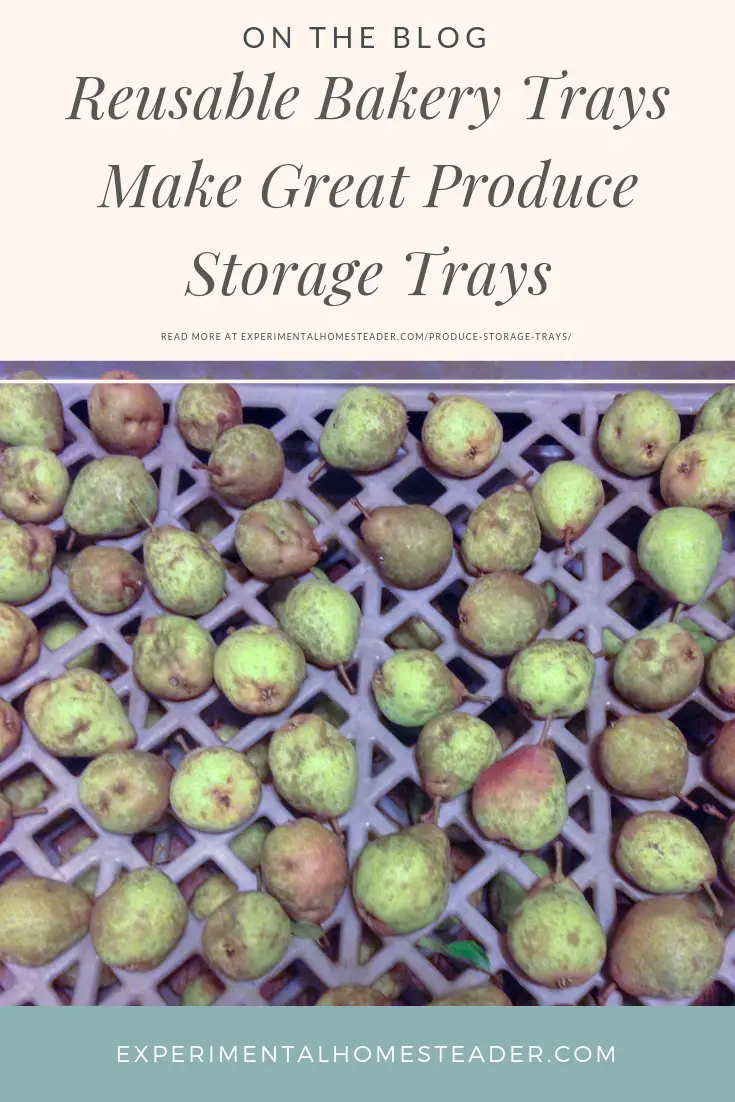 …