It is important to understand the importance of food preservation inventory lists and to be diligent about keeping one.
The late winter and early spring months are a great time to take an inventory of the items in your food preservation pantry.
Now if you are like me, you might have a list of what you canned up last year – but I bet – unless you are a super organized person – that your list is no longer accurate.
Let's face it, sometimes food gets eaten up and not marked off the list – or maybe some of the jars didn't seal right and forgot to remove them from the list.
Either way, taking an inventory now gives you an accurate count of what is left – what is gone – and helps you figure out what to plant for next year's food preservation pantry.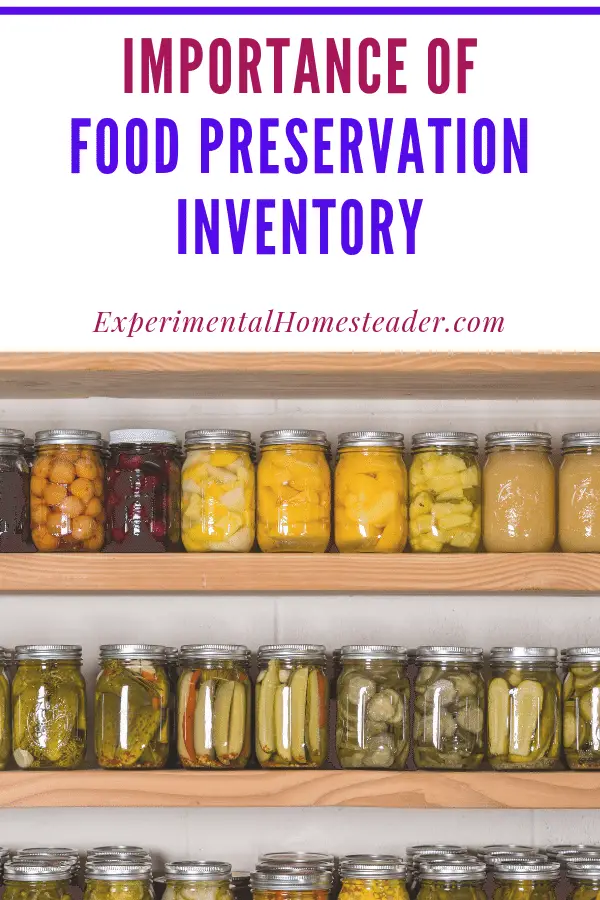 …