This calendula goat milk soap recipe using melt and pour base is so easy to make.
Besides all the benefits you get when you use goat milk soap, you also get the added benefits of both Calendula oil and Calendula flowers.
Instead of using dye to color the soap, simply add a pop of color to this plain white goat milk soap using dried Calendula flower petals.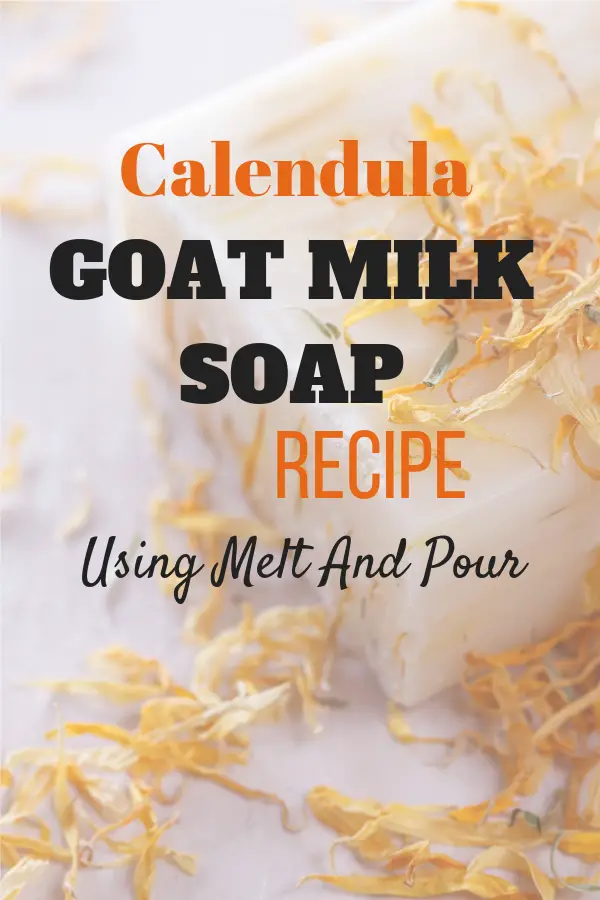 …