Disclaimer: I received the items mentioned in this gift guide for free or at a reduced price in exchange for my honest, unbiased review. All opinions are my own.  There are also links to products I recommend from companies I have a referral relationship with. I will be compensated if you make a purchase after clicking on my links.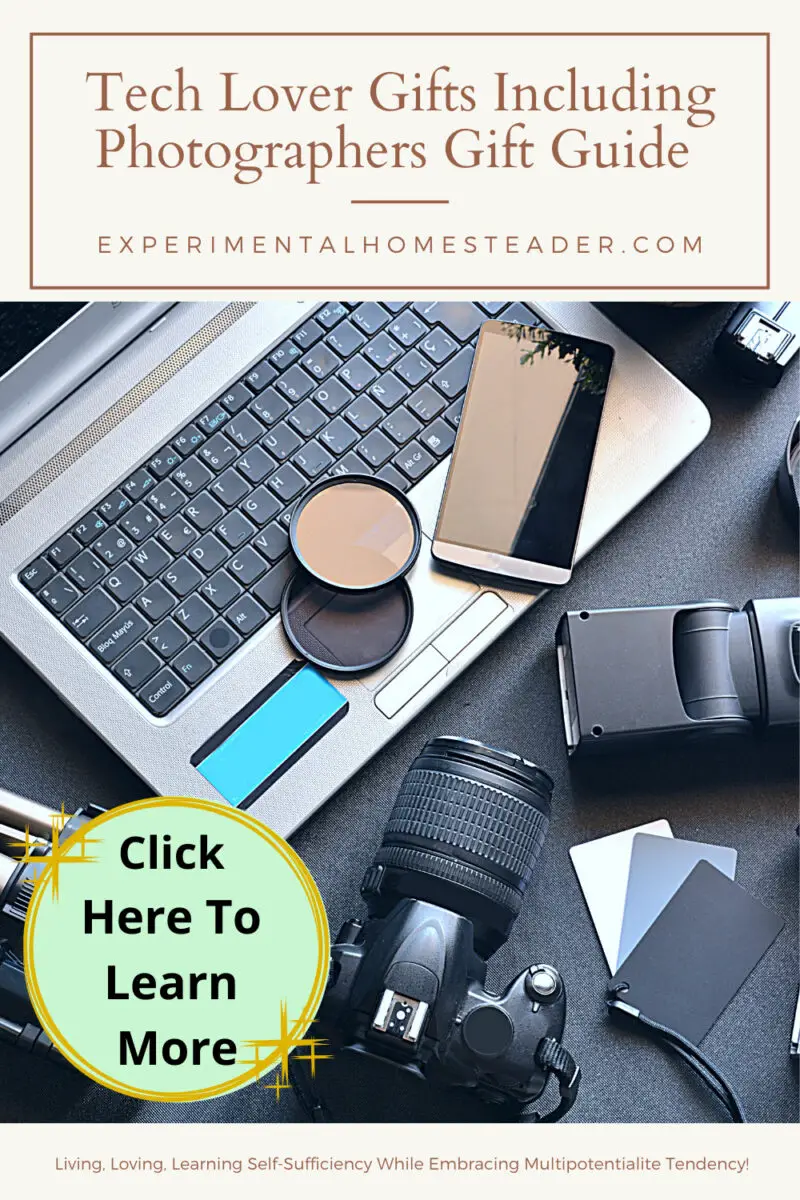 iOgrapher Plus External iOgrapher Lenses
The iOgrapher is a dream come true for anyone who uses their iPhone or iPad to take photos or video! It allows you to hold your device steady in your hands – or attach it one of two ways on a standard tripod mount! It lets you attach external lighting, an external microphone and even external camera lenses to your device which really makes a different in the quality of the photo or video you shoot! Out of all the items I have reviewed this year, this is my favorite! It has helped me create better quality video by myself and I no longer fear my iPhone is going to fall out of the mount. When I was at #Chitag everyone wanted to know what kind of device I was using – vendors, bloggers and even the general public. People asked if they could take a photo of the name of the product so they could order!
Click here to order – please note this is an affiliate link!
FGN Bluetooth Wireless Speaker
This speaker has amazing sound! I have a lot of bluetooth speakers and this one is heads and tails above the competition when it comes to sound quality. The bass sound was amazing! I definitely did not expect that kind of sound quality from something so small. I love that it is portable and the fact that it fits on a bicycle water bottle holder is amazing! It does not come with a bicycle water bottle mount however. It did not take a long time at all to charge (4 hours max) and was super easy to connect to the bluetooth on my iPhone 6s Plus once I read the instructions which by the way are very clear. On average it will play for 6 to 8 hours on one charge which I feel is a good amount of time. It would be perfect for picnics, parties on the beach and much more. I also think teens and tweens with bicycles would love it. You can also use this speaker to answer phone calls which makes it super convenient. The transmission distance of FGN Bluetooth speaker is 32.8 feet. I really like that it will auto shut off after 10 minutes of not being used. It does try to reconnect during that time however. It also comes with a mesh carrying pouch which is quite nice. This would make a great gift for the professional bicyclist in your life as well as anyone who enjoys music!
Click here to order – please note this is an affiliate link!
Kingstar Smart RGB Color Changing LED Light With Speaker
This lightbulb is awesome! I have been aware of color changing bulbs that were app controlled for some time now but had never heard of one with a speaker before – so I had to try it. I am so impressed with this light bulb! I put the lightbulb in a ceiling fan in the living room. The sound quality is fantastic and because it is installed on the ceiling there is full room coverage of the sound. The color changing lights that match the beat of the music are really awesome – and there is even an option to take a photo of a color and have the bulb display that color. That is great for parties or other times when you want everything to match. There is an option to take the bulb to just white like a normal light bulb or even set it so it is one color if you wish. I love the easy way the app allows me to dim or brighten the light bulb even though my ceiling light does not have that option. The app is easy to download and install. It works great and has not crashed on me. There is a QR code you can use to download the app or do a search for it. The instructions are pretty easy to follow although they could be a little clearer, but this bulb is so simple to use that you really don't need instructions. The bulb has a standard socket so it will fit into any lamp that a normal light bulb does. The bulb stays cool to the touch even after using it for a while. The bulb itself is a little larger than most light bulbs but it fit nicely into my ceiling lamp and I did not have to switch out my glass globes, so I was happy. You do have to pair the light with the bluetooth function on your device before you can use it. One thing I did notice – and do not care for, but know this is standard – is I have to manually unpair the light bulb when it is not in use because my iPhone finds it and auto pairs it. The issue I have with this is all my notification sounds are played through the speaker! This is going to be fantastic to use during parties however I know I am going to enjoy the better sound quality on a daily basis when I play music and also the color changing lights as I find them relaxing. This is an awesome item that would make a great gift for anyone who is into music.
Click here to order – please note this is an affiliate link!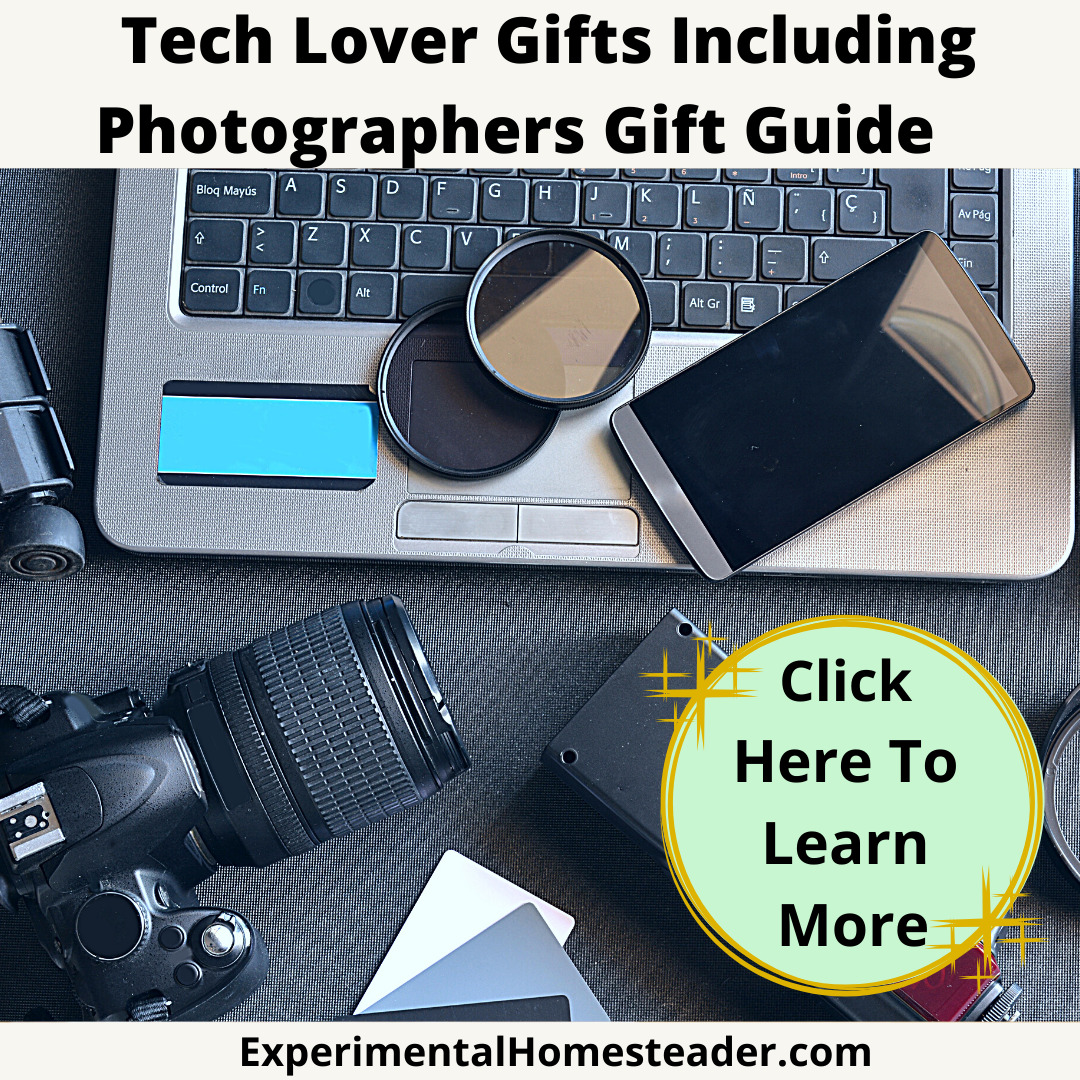 The Experimental Homesteader Gift Guide begins on November 20 ~ Stay tuned for updates!
If you have a product you would like to see featured in this year's gift guide, please contact Sheri Ann Richerson via email for additional information. Any item's received after December 10 are not guaranteed a slot in this years gift guide. You are welcome to send multiple items however I do ask that you also include assets either via email or with the products you send. Unboxing videos and review videos are part of this gift guide. Reviews on Amazon.com are by request only.