Hello and Welcome to Experimental Homesteader!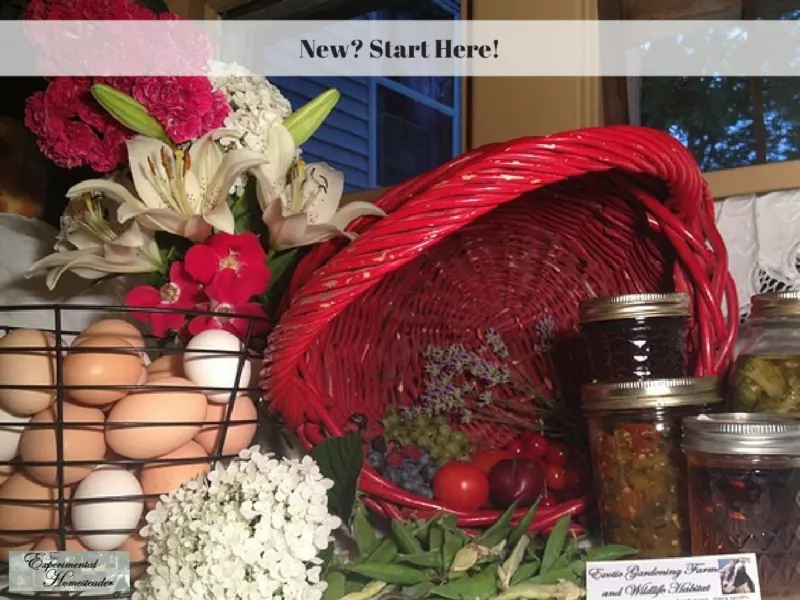 I'm so glad you're here!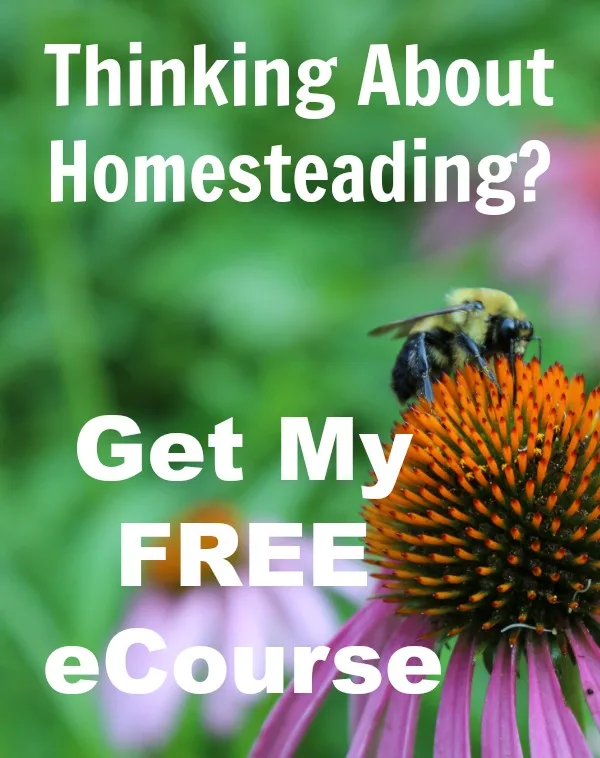 Hello.
My name is Sheri Ann Richerson – welcome to my blog, Experimental Homesteader where we talk about homesteading, prepping, livestock, dogs, cats, cooking, food preservation and crafting.
I also post the occasional  product review.
I am a multipotentialite so I have a wide range of interests – and this blog is a reflection of that.
Many of my posts tie into living on a small acreage farm.
I am avid gardener who also loves to cook and craft.
My focus is on natural and organic living.
Experimental Homesteader is the combination of 6 different blog topics –
I have come up with several recommended posts I think you will like.
They are the most popular posts in each category, so feel free to explore.
This topic covers what is happening on our homestead.
The slant is on an organic lifestyle.
Other topics include home remodeling, decorating, cleaning, fashion, beauty and toy reviews.
Popular Lifestyle Posts
HomeServe Repair Plans Are A Must For Emergency Home Electrical Repair
Living The Homestead Lifestyle
Live A Greener Life By Reducing Household Waste
The Ultimate Collection Of Green And Organic Living Tips
Rural And Urban Gardening Ideas For Homesteaders
The Essential Guide To A Completely Self-Sufficient Homestead
This topic is related to survival and emergency preparedness.
Popular Prepping Posts
7 Ways To Start On The Path To A Self Sustaining Homestead
Top Survival Tips And Strategies When Facing An Armed Shooter
Top 10 Survival Tips For Disasters
The Ultimate Guide To Emergency Survival And Preparedness
Tips For Prepping For Survival On A Budget
Here you learn about the different types of animals that live on our homestead which includes
Beauty the horse, fiber and dairy goats, Leicester Longwool sheep, poultry, dogs and cats.
I also cover topics related to animal care.
Popular Animal Husbandry Posts
Easy! Five Steps To Natural Dog Tooth Dental Care
6 Things You Need To Know Before Raising Backyard Chickens
The Ultimate Guide To Keeping Chickens At Home
This is a unique crafting blog that covers natural crafting, essential oil distillation, natural perfume making, herbal preparations, homemade cleaners, spinning yarn and weaving.
You will also find paper crafting, Cricut and sewing/embroidery topics plus free printables, mostly Disney.
Popular Crafty Creations Posts
How To Make A Mini-Book Cricut Card
Easy Handmade Birthday Cards For Moms
Handmade Gift Ideas For Year-Round Gift Giving
Creative Handmade Greeting Cards For All Occassions
This is the place to go if you love gourmet meals but need to learn how to cook them on a small budget.
Learn about edible flowers, cheese making, cooking with a solar oven, cast iron, wood stove cooking and more.
Popular Elegant Cooking Posts
What Can You Cook In A Cast Iron Dutch Oven?
Best Cast Iron Skillet Recipes
Delicious Cast Iron Pot Recipes Your Family Will Love
The Ultimate Collection Of Sous Vide Recipes
The Ultimate Collection Of Best Ever Chicken Recipes
The Ultimate Guide To Goat Milk For The Modern Family
Delicious Dinner Ideas Your Family Is Sure To Love
Tips For Cooking On A Wood Stove
Here are tips for stocking up, canning, freezing, dehydrating and root cellaring.
Popular Food Preservation Posts
How To Start Freezing Goat Milk
How To Make Homemade Maraschino Cherries
10 Home Food Storage Solutions That Will Inspire You
The Ultimate List Of Home Canning Recipes
What Is The Best Method For Preserving Eggs? Find Out Now
Recipes:
All The Recipes From Elegant Cooking And Food Preservation
Free Downloads And Printables:
There is a mixture of items on the free downloads and printables page.
You are required to sign up for my email list, but if you are already on it, you will not get duplicate emails.
The free downloads include eBooks, eCourses, PDF's, printables such as recipe cards and chalkboard mason jar labels as well as Disney Activity Sheets.
Learn More –
You can learn more about me (Sheri Ann Richerson) here as well as read my advice on blogging, making money online and find tech related product reviews.
For those of you who – like me – are avid gardeners, be sure to check out my gardening blog Exotic Gardening Thoughts.

You'll love the Experimental Homesteader newsletter! Each day you'll receive updates from Sheri Ann Richerson, find out about upcoming events, get gardening advice, craft ideas, recipes and so much more. Sign up now and get in on the action!
SaveSave