Many of these fresh picked cherry recipes are best when cherries are in season, others are easy enough to make using home canned, dehydrated or even frozen cherries.
Cherry pies, crisps and tartlets are some of the most popular desserts made with fresh or home canned cherries.

However, don't forget about cherry jams or jellies, ice creams or even chocolate covered cherries.
Cherries are so versatile and maybe that is why so many people look forward to cherry picking season.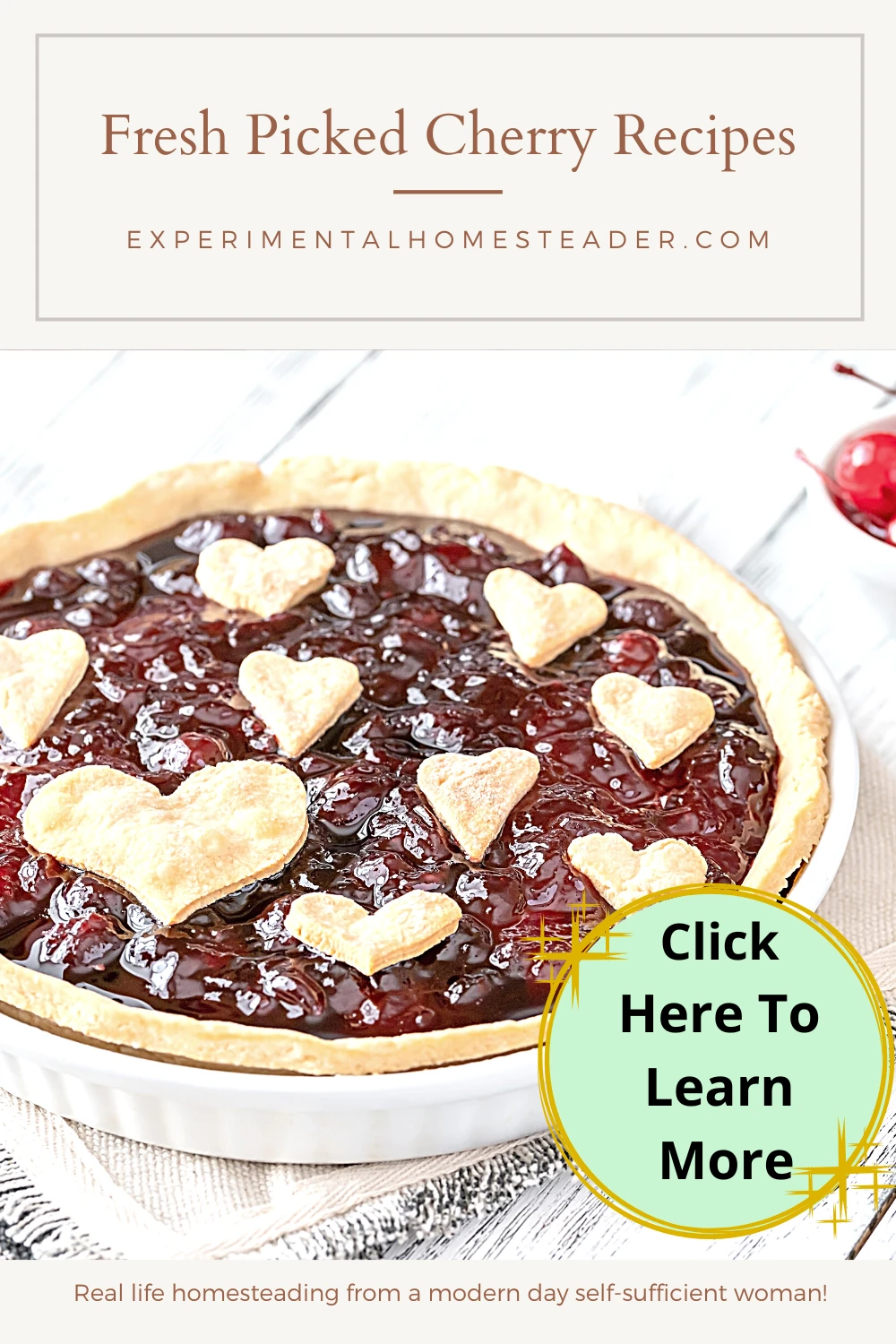 Learn how easy it is to make and can your own homemade maraschino cherries. Not only do these taste great, but they are easy to preserve too!
This five spice cherry canning recipe is a unique take on typical recipes for canning cherries. I love the way the spices complimented the tart cherries!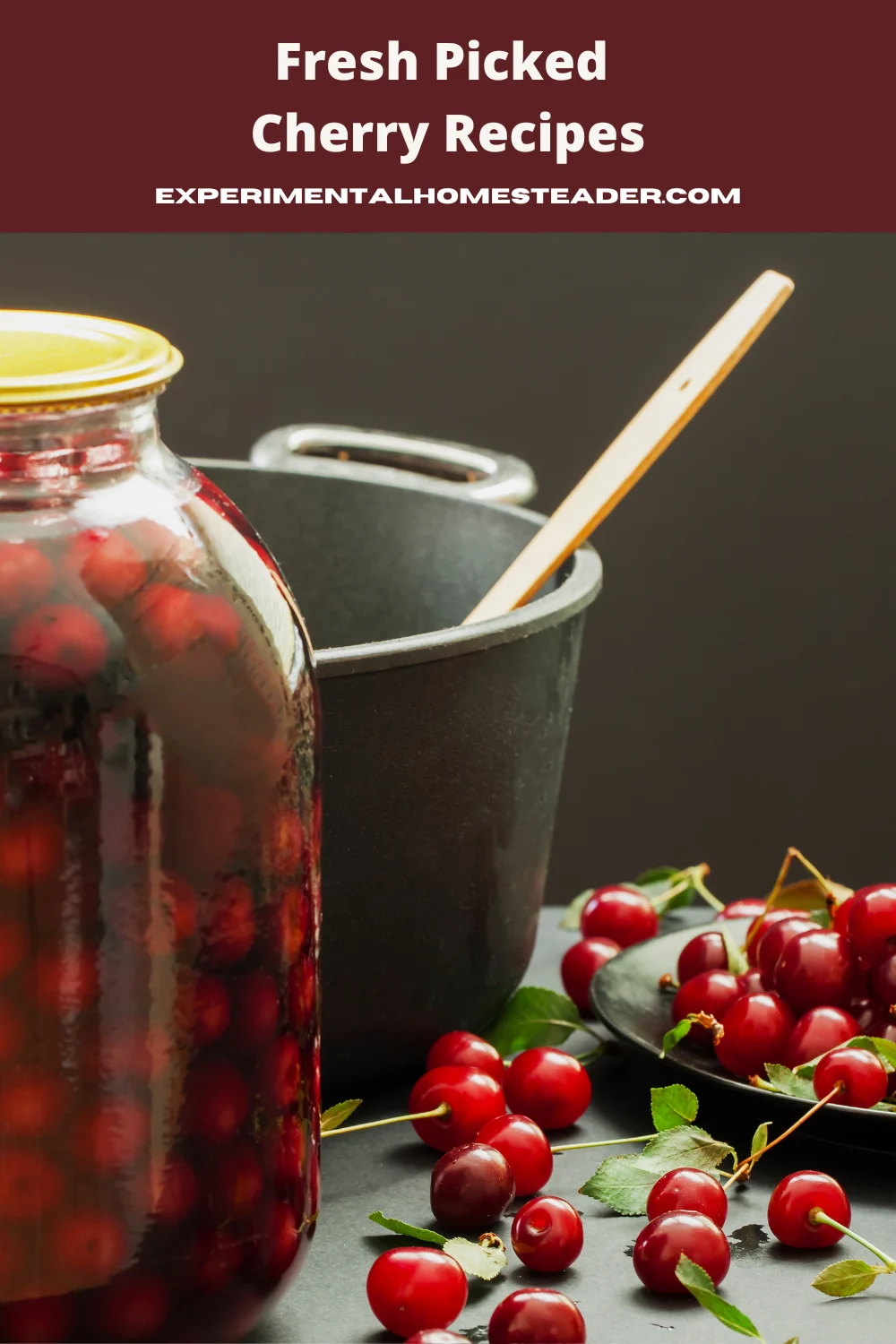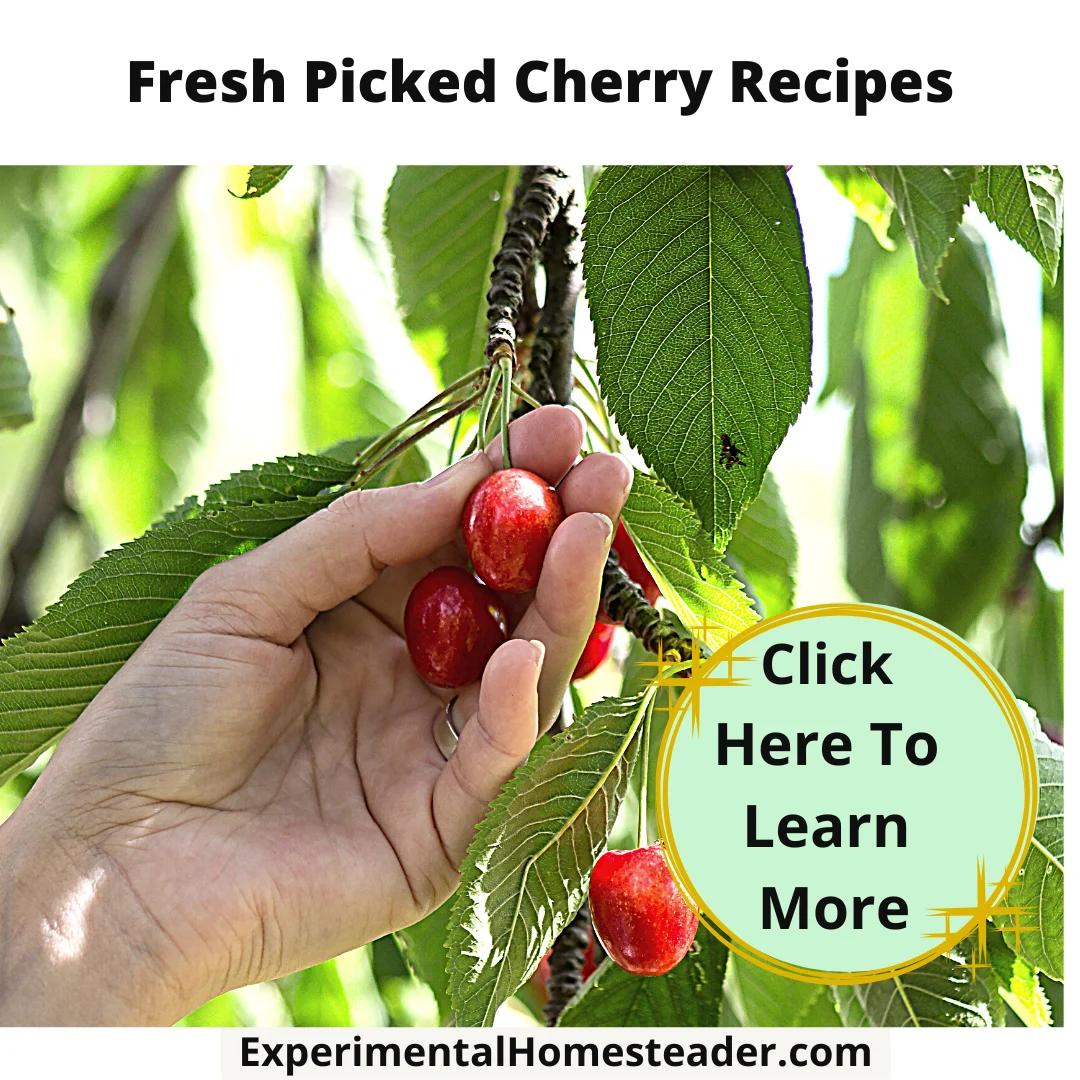 Dehydrated Cherry Recipes
Learn how to dehydrate cherries for long term storage or simply for a delicious, healthy fruit snack. It's easy to dehydrate food at home.
Learn how to make cherry oat crisp casserole. This is a great homemade canned cherries recipe that you can make ahead of time and bake when you're ready.
This is simply the best cast iron skillet cherry crisp recipe. It is easy to make in an oven and tastes delicious. It's also a great camping recipe.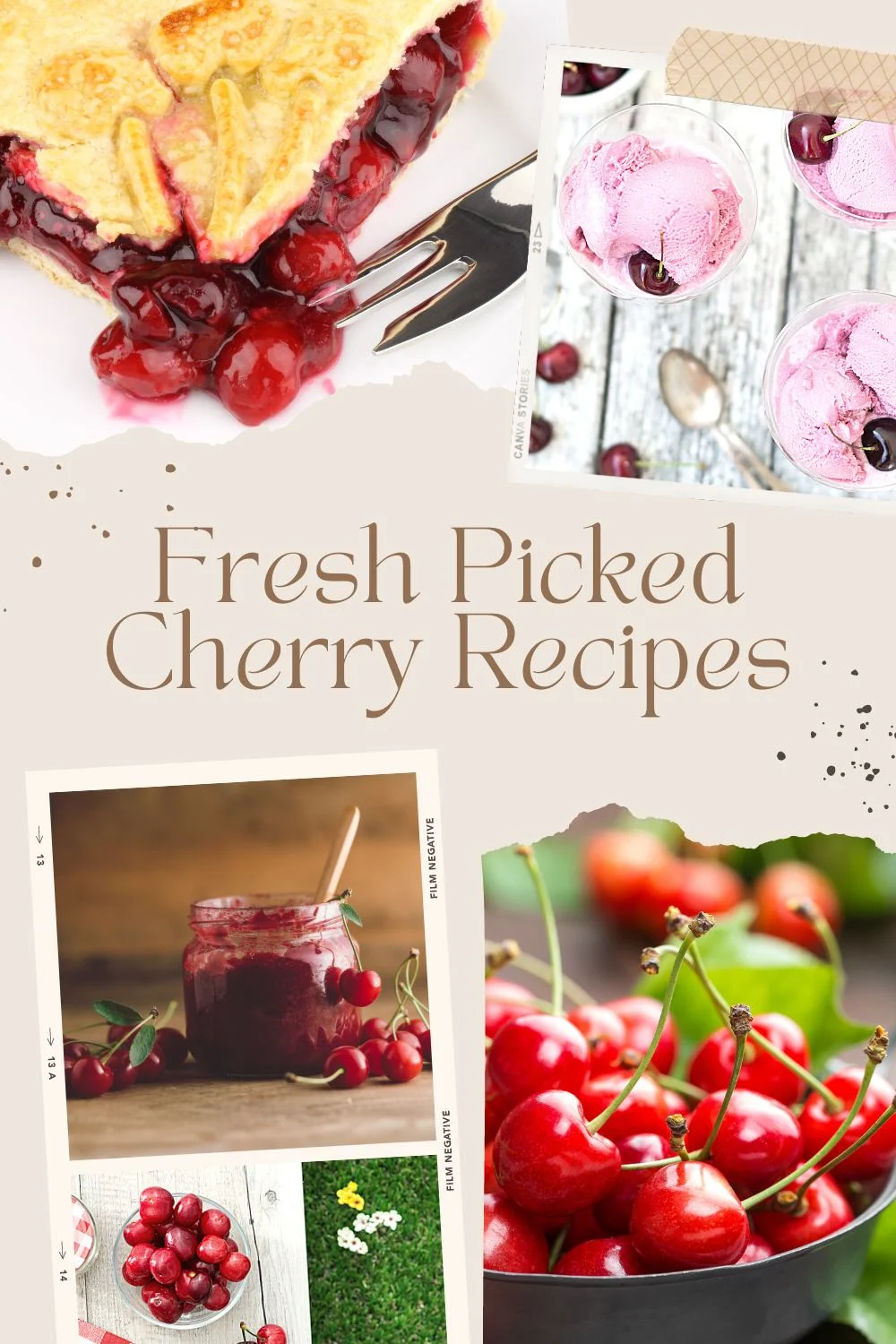 This five spice cherry homemade recipe for ice cream is made using fresh goats milk. It is made in an electric ice cream maker.
This cherry cinnamon sous vide ice cream recipe is easy to make, has a silky texture plus cherry and cinnamon taste great together.
While this is not a traditional dessert, this cherries covered in candy cane white chocolate dessert recipe is delicious and easy to make!