Raspberry vinegar was the first flavored vinegar I learned to make.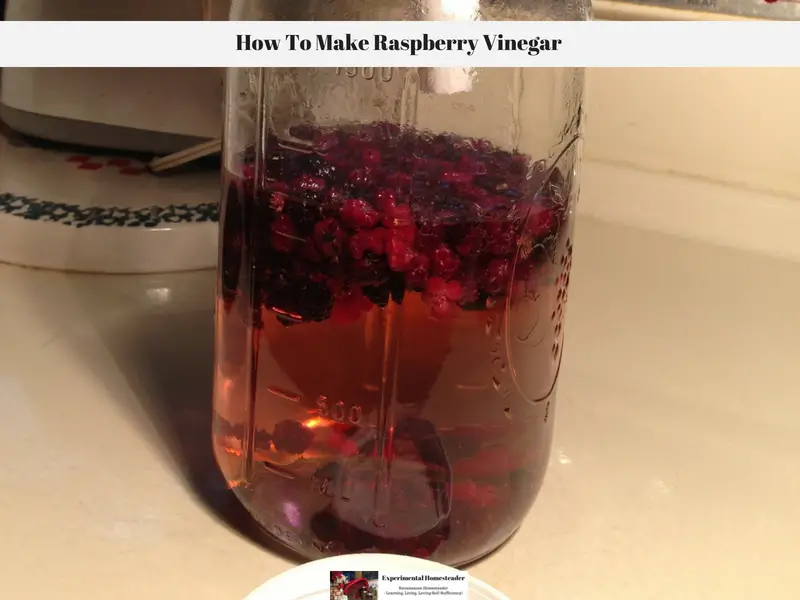 The Story Behind The Raspberry Vinegar Recipe
The reason for that was I wanted to make Raspberry Pork Chops and I needed raspberry vinegar.
Up to that point, I had never tried a flavored vinegar.
In fact, I had never ate a raspberry.
The farm I lived on had a patch of raspberries at the edge of the woods.
I saw them one day and wondered what I could do with all that fruit.
It seemed such a waste to let it go bad on the vines.
I searched through one of my cookbooks and found a recipe for raspberry pork chops (I have altered it since then to suit me).
I picked as many raspberries as I could, made vinegar and made the pork chops.
They were a hit and I've been making raspberry vinegar ever since.
Here is how you do it – best of all, you only need to ingredients, fresh raspberries and white vinegar (affiliate link).
Print
How To Preserve The Raspberry Vinegar For Winter Use
You can also can it to preserve it for winter use.
Here is how you do that.
Print
I highly recommend the following articles:
Use the buttons on the right-hand side of the screen to share this article with friends or family who might find it useful. Pin the picture below to your pinboard on Pinterest for future reference.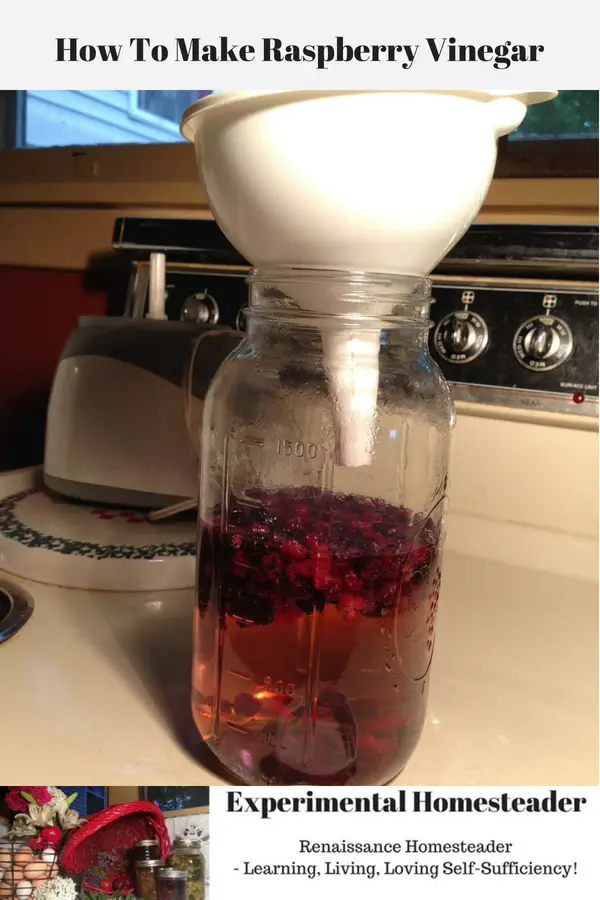 SaveSave
SaveSave
SaveSave
SaveSave
SaveSave