Disclaimer: The reviewer has received the product/service at a reduced price or for free. I am being compensated to participate in #Switch2Swerve challenge through the Bookieboo Influencer Network . I did switch out my regular sweetener for the Swerve Sweetener from November 18, 2013 through December 20, 2013. All opinions are my own and are my honest opinions based on my own experience with the product.
This Balsamic Syrup And Pepper Spiced Strawberry recipe is an ideal dessert for elegant occasions.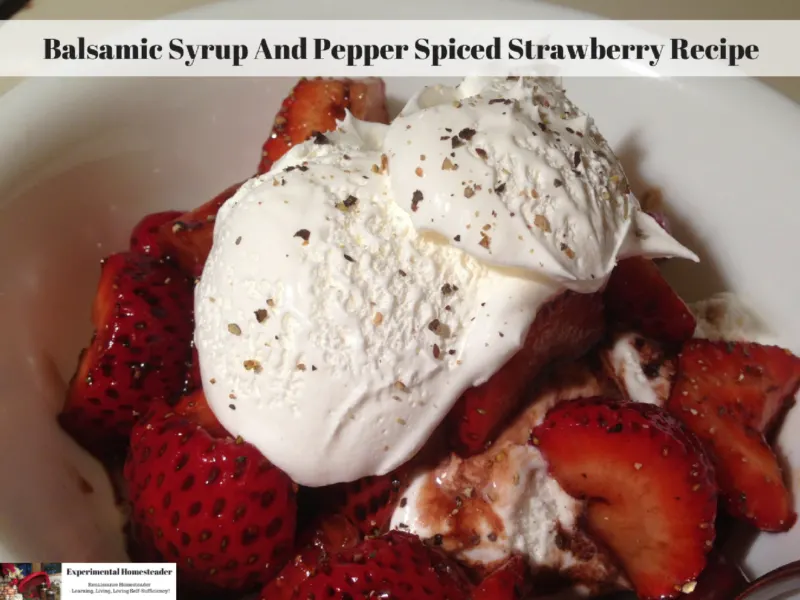 It tastes great on its own, topped with whipped cream or served on top of homemade ice cream.
For a real show stopping dessert, sprinkle Sonoma Lemon Orange Pepper blend seasoning on top of the whipped cream.
Here is my recipe.
Print
Balsamic Syrup And Pepper Spiced Strawberry Recipe
1 pint

fresh strawberries

1/2 cup

white balsamic vinegar

2 Tablespoons

Swerve Sweetener
Instructions
Wash, hull and slice the strawberries. I usually cut mine in half longways unless they are extra large strawberries and then I quarter them.
Fill a bowl with the strawberries.
Sprinkle some Swerve Sweetener on top just like you would if you were making strawberries for strawberry shortcake. The amount of Swerve Sweetener you use depends on your personal taste. I sprinkle the strawberries with just enough Swerve Sweetener so all the strawberries on the top are lightly coated.
Stir the strawberries and Swerve Sweetener together until they are well mixed.
Cover the bowl of strawberries with Saran Wrap and set it in the refrigerator.
Put the balsamic vinegar (you can use the dark like I did if you prefer, but the white has a lighter taste and looks prettier) and the 2 Tablespoons of Swerve Sweetener in a stainless steel pan.
Stir well, turn the heat up to medium and bring the mixture to a boil.
Turn the heat down to low so the mixture is just simmering.
Continue cooking for 10 minutes, stirring frequently.
Allow the mixture to cool until it reaches room temperature.
Remove the strawberries from the refrigerator, pour the balsamic vinegar mixture over the top of the strawberries and stir well.
Scoop strawberries over ice cream and top with whipped cream made with Swerve Sweetener or put them in their own bowl and top with whipped cream.
Serve.
Notes
Note: I felt these strawberries tasted better at room temperature than when they were cold. I also felt the strawberries did not keep well in the refrigerator once the vinegar was poured on them. One option would be to mix the strawberries and vinegar in a smaller bowl right before eating them if you intend to keep the strawberries for more than a day.
Recipe Card powered by
For recipes or more information on Swerve Sweetener, to connect with Swerve Sweetener on social media or to find out where to purchase Swerve Sweetener, visit these links:
Swerve Sweetener Website: http://www.swervesweetener.com
Twitter: https://twitter.com/swervesweetie
Facebook: https://www.facebook.com/SwerveSweet
Pinterest: https://pinterest.com/swervesweetie
Instagram: http://instagram.com/swervesweetie
Google+: https://plus.google.com/100398605293713361413
Remember – Swerve measures out cup for cup just like sugar, so you don't have to worry about doing any crazy math to figure out how to use it in your recipes.

I highly recommend the following articles:
Use the buttons on the right hand side of the screen to share this article with friends or family who might find it useful. Pin the picture below to your pinboard on Pinterest for future reference.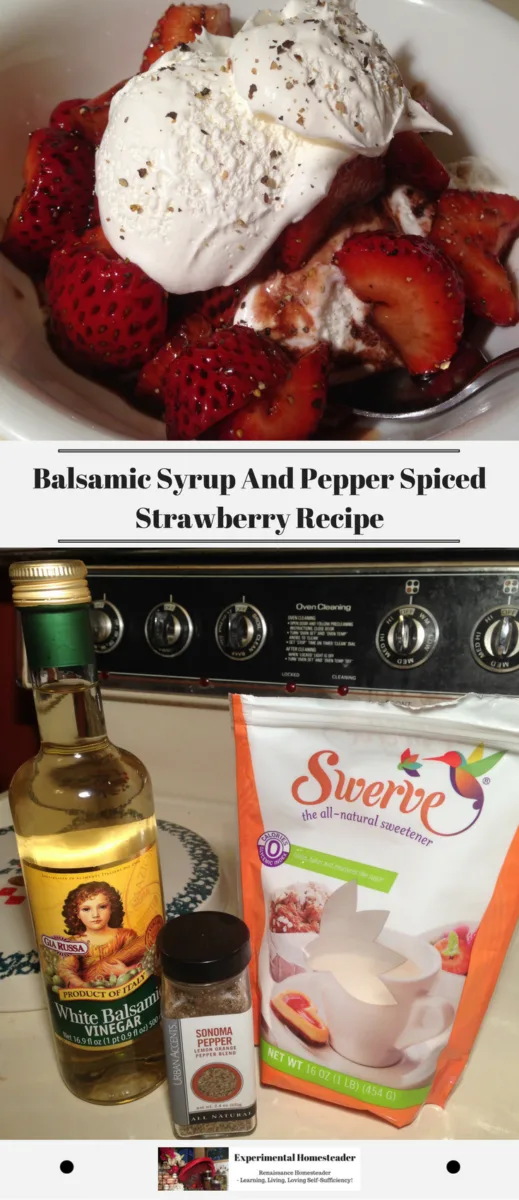 SaveSave
SaveSave
SaveSave