Disclaimer: This is a sponsored post. I was compensated for posting this however I do love all of these items and truly feel they would make wonderful hostess gifts. All opinions are my own.
Hosting a party or holiday dinner is a lot of work – so it is important to let your host or hostess know how much you appreciate their time, effort and hospitality. While a simple thank you or a handmade card is an excellent way to do this, those who want to go one step further and give their host or hostess an actual gift to show their appreciation might feel stumped. That is why I came up with this awesome holiday hostess gift guide. Many of the suggested gifts work for either a host or a hostess.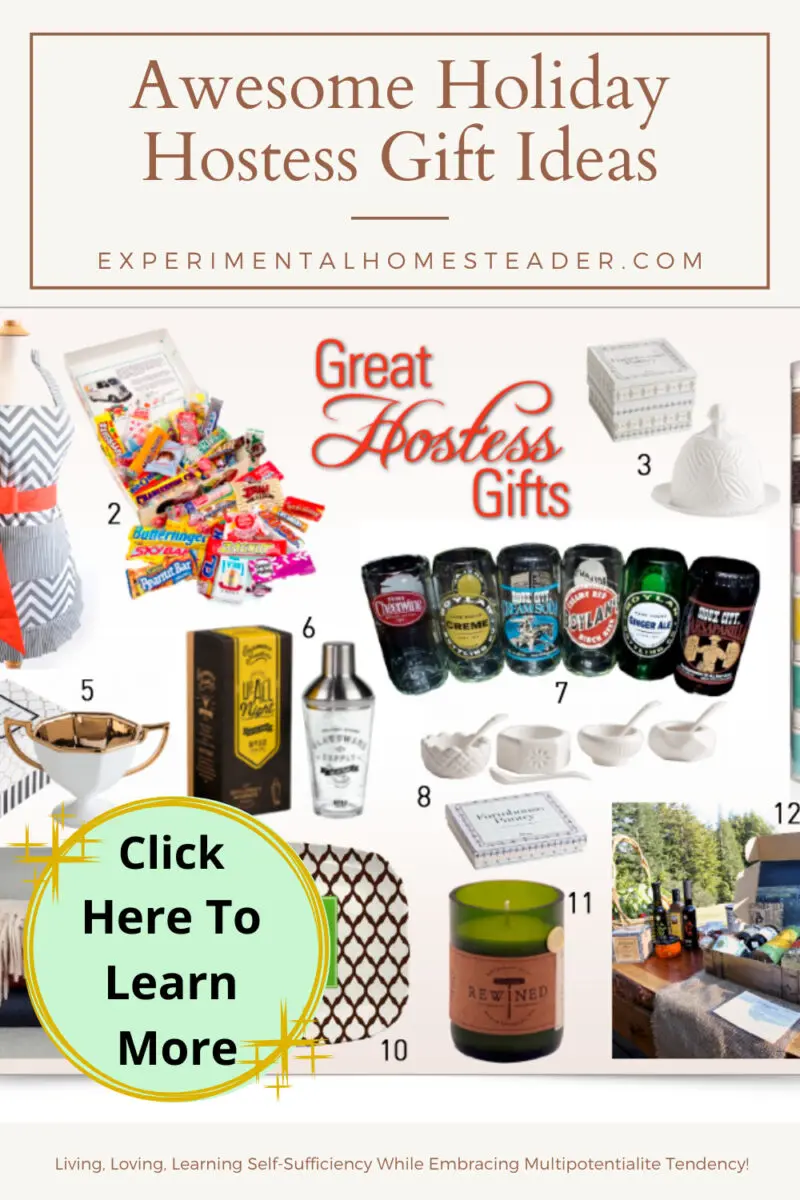 1. Apron
An apron is definitely something every cook can use. I chose these two aprons because of the neutral colors and the fact that they both have two pockets – and we all know how important it is to have enough pockets in an apron.
2. Candles
I chose these hand painted candles because they are unique – and romantic. While your host or hostess might not use them for a party or holiday dinner know that they will get used – even if it is just for decoration – and your host or hostess will think of you each time they see them.
3. Glass Soda Bottles
These glass soda bottles with EZ caps are perfect for the host or hostess who makes their own soda or fermented drinks. Choose between the smaller colored ones and the clear ones. I love that they are made of glass and re-usable.

4. Salt + Pepper Cellars
Salt and pepper cellars are something you don't see much of anymore – but they are making a comeback. I chose the crystal oval ones because they look elegant and thus are perfect for a holiday dinner table.
5. Glass Cocktail Shaker
Glass cocktail shakers are not just good for alcoholic drinks. Use them for flavored water and more! I love that this set some with the muddler and the stainless steel jigger. The mason jar style is perfect for homesteaders or farmers.
6. Box Of Tea
Give your host or hostess something they can enjoy after the party or holiday dinner is over – seasonal and festive tea blends. What a great way to enjoy the season!
7. Dip Set
I thought this dip set was cute. If your host or hostess is known for serving dips, this is a perfect gift.
8. Spreader Set
I love this spreader set! The sayings are cute and certainly would help to keep each spreader in its own container during parties.
9. Wine Tool Set
I own this Ozeri 5-Piece Set. It has come in very handy and the fact that it comes in its own storage container certainly helps keep everything together.
10. Food Gift Box
A food gift box is a sure to please. Practical and something your host or hostess can enjoy after the event is over.
11. Cheese Board Set
Perfect for any host or hostess who serves cheese. I love the slide-out drawer that organizes the cutlery set. Anything that organizes is sure to be a hit – and a timesaver!
12. Gift Basket
I chose an edible gift basket because they are practical and something a busy host or hostess will get use out of during the hectic holiday season. Don't feel limited however to just an edible gift basket – there are many options to choose from.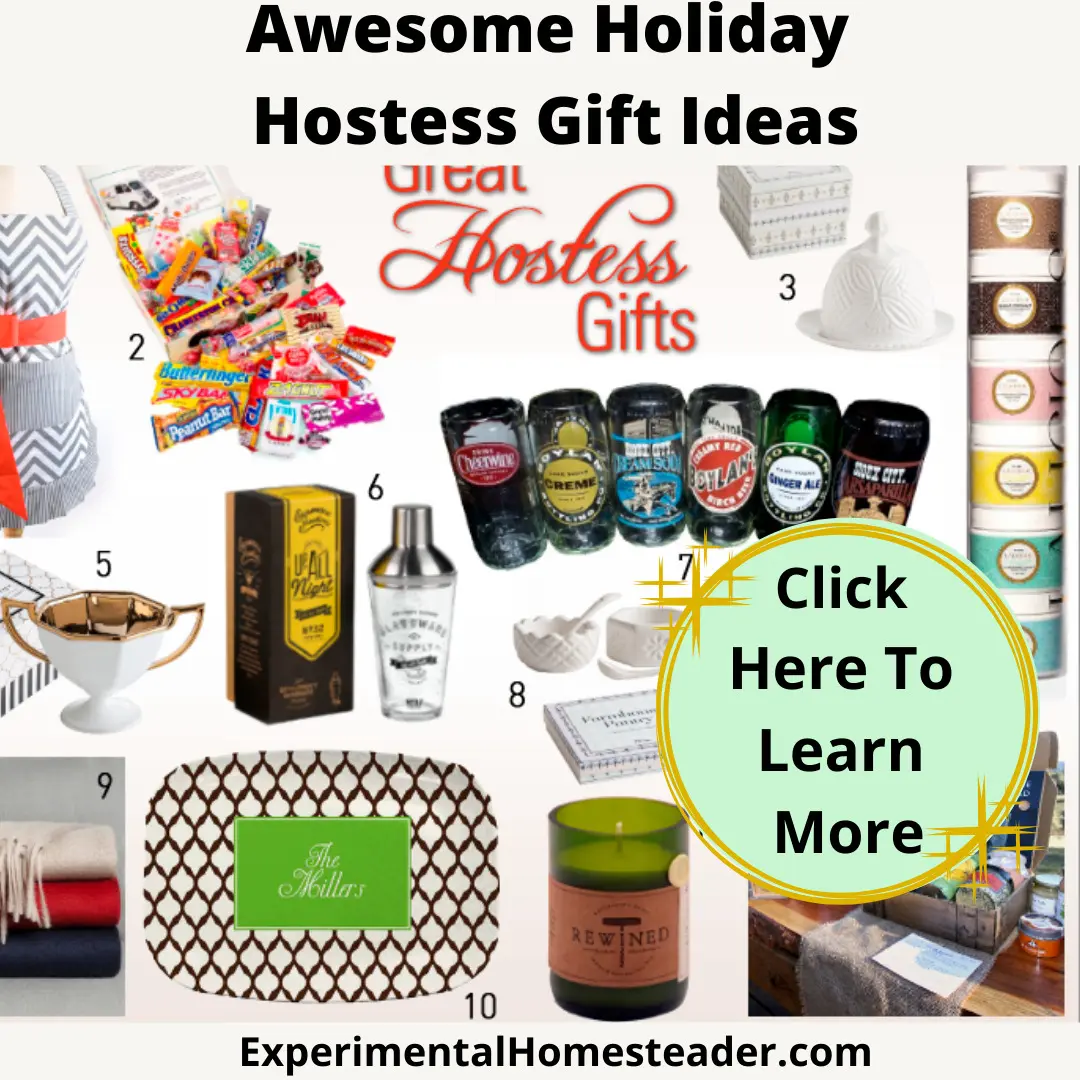 Other Awesome Hostess Gifts Ideas: