It's easy to make your own marshmallows from scratch using one of the two recipes below using either marshmallow root or ingredients from your pantry.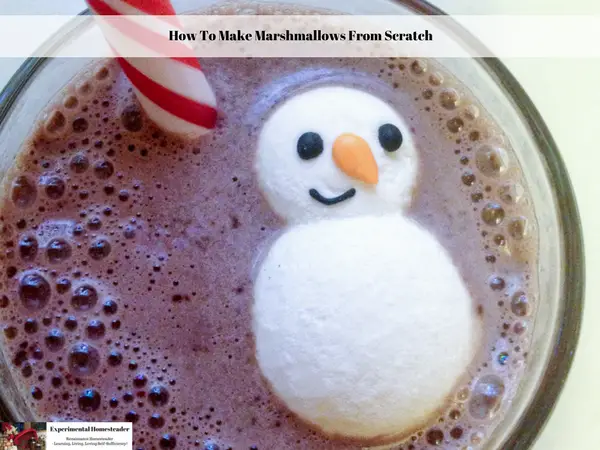 Behind The Scenes
Nothing quite compares to coming in out of the cold and drinking a warm cup of hot chocolate frothy with melted marshmallows as far as I am concerned.
This is a tradition I've loved as long as I can remember.
The highlight of winter weather – for me – was drinking hot chocolate and eating toast with butter afterwards while warming up indoors.
Some people prefer making their hot chocolate from scratch using a cocoa powder (affiliate link) recipe and others prefer buying the mix that you simply add milk or water (affiliate link) to.
Either way you can spice it up by adding peppermint sticks and marshmallows molded or cut into any shape you desire.
Homemade Marshmallows Made From Marshmallow Root
If you grow marshmallow in your garden, or know where to get some fresh marshmallow root, give this recipe a try.
Print
Homemade Marshmallows From Store Bought Items
For those who do not have access to fresh marshmallow root, it is possible to buy the items needed to make homemade marshmallows.
In fact, you might have many of these ingredients in your pantry.
Here is the recipe.
Print
Final Thoughts
The marshmallows from both of these recipes should be used immediately.
Their shelf life is approximately one week if they are stored in sealed containers at room temperature.
I highly recommend the following articles:
Use the buttons on the right hand side of the screen to share this article with friends or family who might find it useful. Pin the picture below to your pinboard on Pinterest for future reference.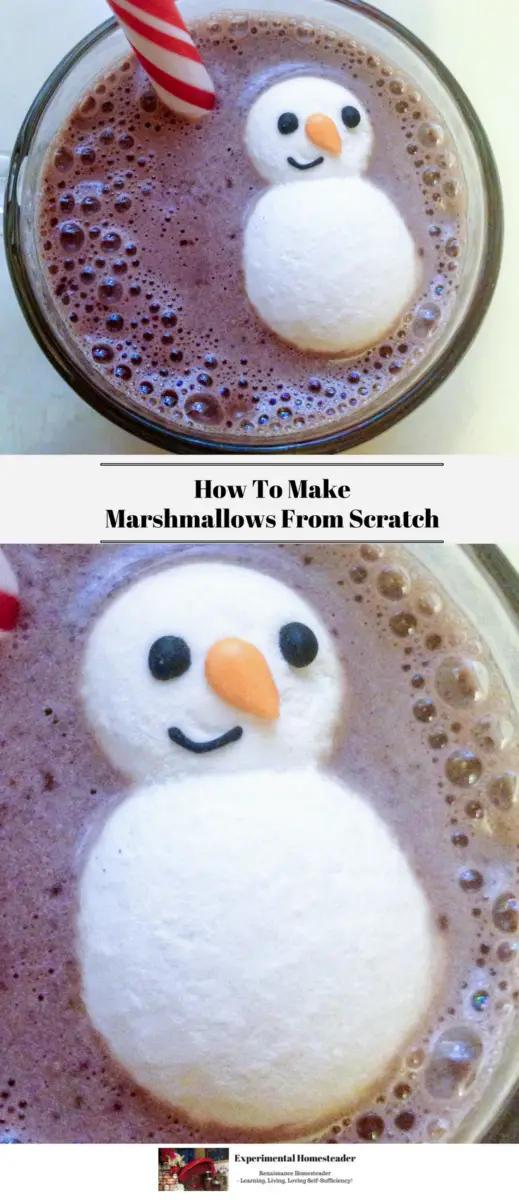 SaveSave