Disclaimer: This is a sponsored post. I was sent the Beloved Morning Blend set for free from Just Spices. I was asked to try them and consider them for inclusion in an upcoming article. I did try them and do like them. There was no monetary compensation. All opinions are my own. There are also links to products I recommend from companies I have a referral relationship with. I will be compensated if you make a purchase after clicking on my links.
This is the best quick pancake recipe that I have ever made.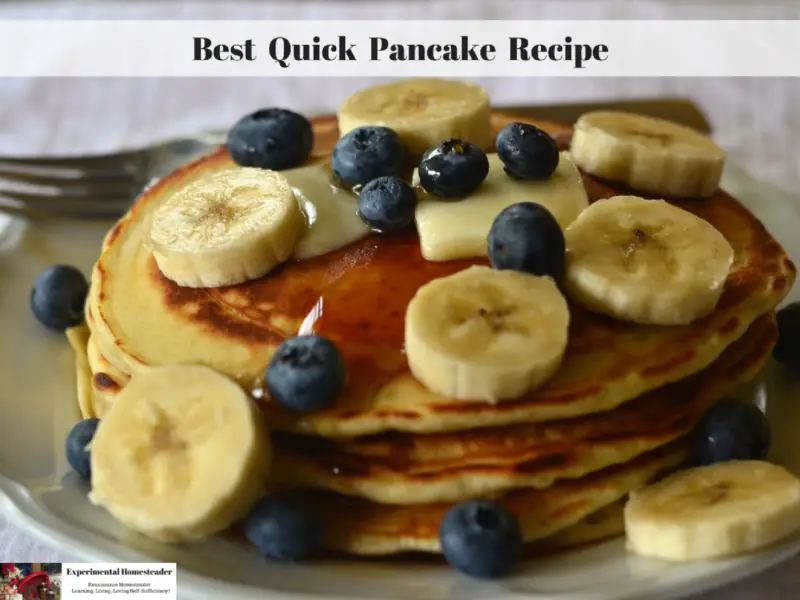 It is easy to customize with fresh fruit, jam or even chocolate chips.
To really jazz up your pancakes, add the Just Spices Pancake Blend Seasoning Mix.
You can mix the dry ingredients together ahead of time and keep it in the refrigerator, then just add in the moist ingredients when you make the recipe.
This will save some time on those super busy mornings.
Print
Just Spices was kind enough to share a recipe with me as well that they gave me permission to reprint.
Here is that recipe.
Print
I highly recommend the following articles:
Use the buttons on the right hand side of the screen to share this article with friends or family who might find it useful. Pin the picture below to your pinboard on Pinterest for future reference.