We've got a whole bunch of handmade gift ideas for you to get your creative juices flowing and come up with the perfect present.
Handmade gifts are thoughtful, unique and don't require a lot of money or storage space.

This list has been put together as an inspiration for those who need some ideas for this holiday season.
The best part about these handmade gifts is you won't have to fight any crowds at department stores or spend hours online searching for deals on the perfect present.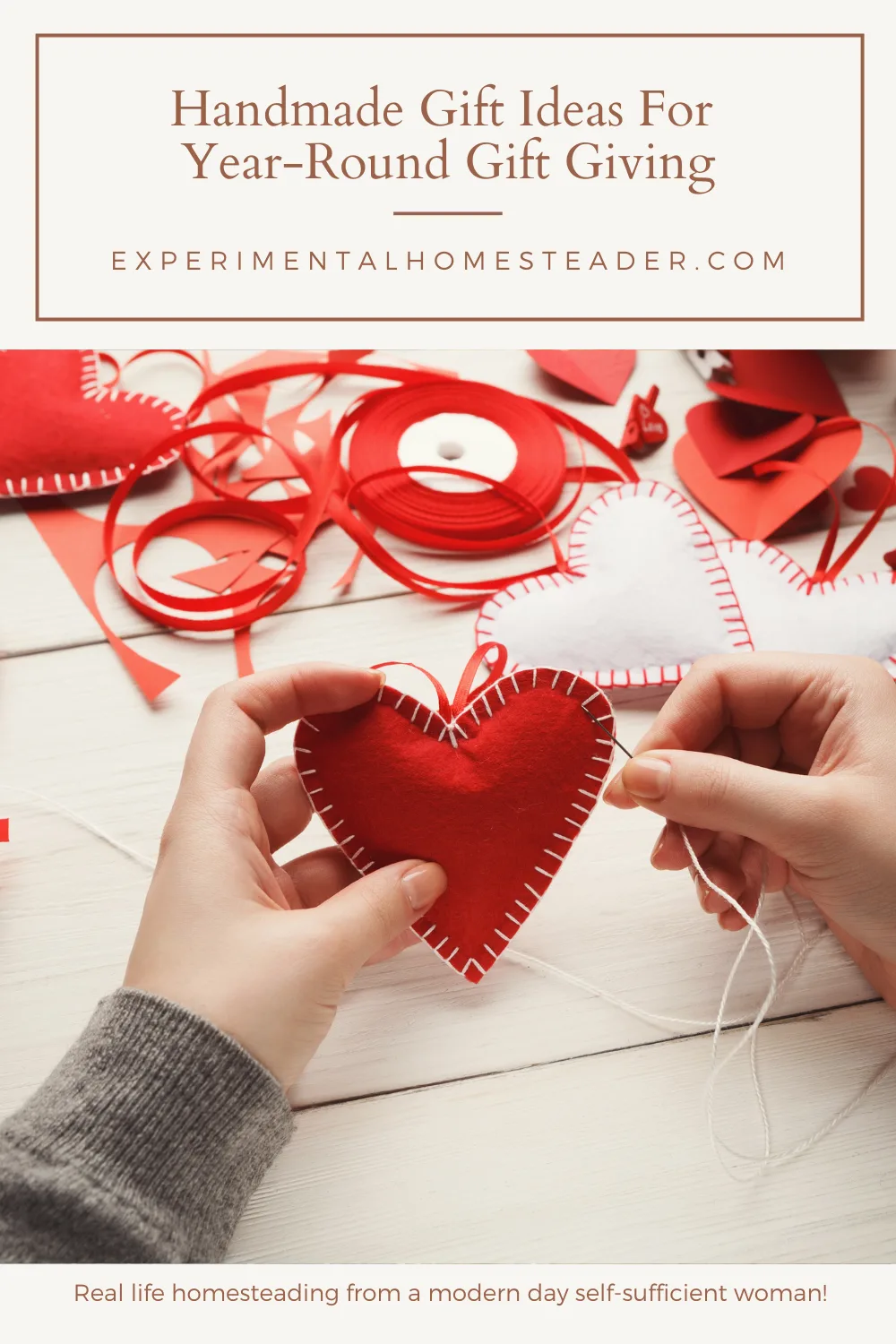 Eliminate Holiday Stress With Handmade Gifts
The holiday season is a wonderful time of year, but it can also be incredibly stressful, as can any major event that you need a special gift for.
In addition to building up anticipation for all the family gatherings and holiday parties that happen during this time, the pressure of finding the perfect gift drives many people insane.
When you're scrambling around trying to find something your partner will like or come up with a present for a forgetful friend, why not make a personalized gift yourself?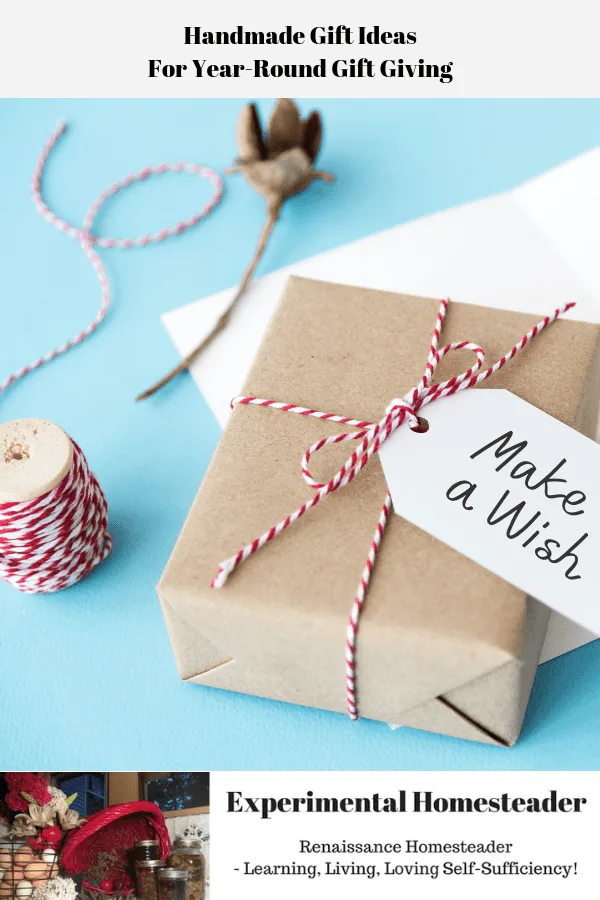 Check Out These Handmade Gift Ideas
We all know the feeling of not being able to come up with a gift in time for an event or just because it's needed.
With these handmade ideas, you'll have no problem coming up with something awesome and personalized!
Great gifts don't have to be bought, they can be handmade.
Don't worry if they are not perfect because the person receiving the gift is sure to love it given the work they know you or your children put into making it.
These handmade gift ideas are organized by those suitable for any occasion as well as those suited more to a specific holiday.
Check out these handmade gift ideas to brighten up the day of your loved ones !
All Occassion Handmade Gift Ideas
Christmas Handmade Gift Ideas
Halloween Handmade Gift Ideas
Valentine's Day Handmade Gift Ideas
Here Are Some Tips For Making Handmade Gifts
A great way to give personal gifts this year is to make them yourself.
Now making gifts can end up being very stressful if you approach it the wrong way.
Consider the following ideas before starting to make your handmade gift ideas.
Always plan ahead and start making handmade gifts early. Compile a list of all the people that you are making handmade gifts for, and what you want to make them. Make sure you have enough time to make all these gifts. Estimate how much time you need to put aside each day, and stick to this schedule. You don't want to end up with not enough handmade gifts for everyone and then have to rush out to the store to buy something that is left on the shelves at the last minute.
Make gifts that you know you are able to make. For example, if you already knit or make cookies, then it is easy enough to make handmade gifts for everyone on your list using those skills. There is no point in learning how to knit, before attempting to make enough handmade blankets or gloves to give to everyone on your gift list. Believe me, trying to learn a new skill quickly you will make you feel frustrated.
Make sure that it is actually cheaper to make your gifts. Sometimes crafts and hobby supplies can be more expensive than you realize. Make a list of what you need and price each item. If you are truly saving money then go ahead and make the gift, if not you might as well purchase the gift. One way to save money on craft items is to use those 40% off coupons and watch for sales. If you know you need 10 yards of fabric in February, even though you don't need the gifts made until December, and there is a big sale, go ahead and stock up. There is nothing wrong with buying the materials you need throughout the year and completing projects ahead of time.
Don't plan to make more gifts than you can actually handle. Realistically take a look and see how many gifts you can make in the time you have and then choose your recipients in order of preference. Don't get in over your head and end up rushing around the night before you need to give the gifts trying to get them finished. This is when things can go really wrong and you don't want that to happen.
When choosing what handmade gifts to make, be certain that the recipient likes what you have in mind. Does it suit their interests and tastes? If you are baking cookies or cakes or giving bath products, check to see if they have any allergies to certain ingredients. The worst thing is giving a well made handmade gift only to find out the user did not like it or ended up giving it to someone else because they were allergic to the ingredients or scents you used.

Gifting Handmade Items Says So Much
Making gifts can be a wonderful experience for you.
Your handmade gifts show that you have taken the time and energy to think about each person individually.
Unique gifts are a precious thing to give at any time of the year and are especially precious when they come from small children or from someone you care about.
No time for handmade gifts or maybe just not crafty?
No problem!
You can definitely purchase handmade items from people who take pride in their work.
Etsy is a great place where you'll find handmade goods by talented craftspeople all over the world, such as those from my Etsy Shop.
Evergreen Gift Guide
Dislaimer: These items were sent to me for free or at a reduced price in exchange for my honest review. All opinions are my own.
Welcome to the evergreen gift guide where I post items that I love and recommend.
Not every item makes it to these gift guides, so if you do see an item on here you know it made the cut.