Welcome to the ultimate guide to emergency planning and preparedness!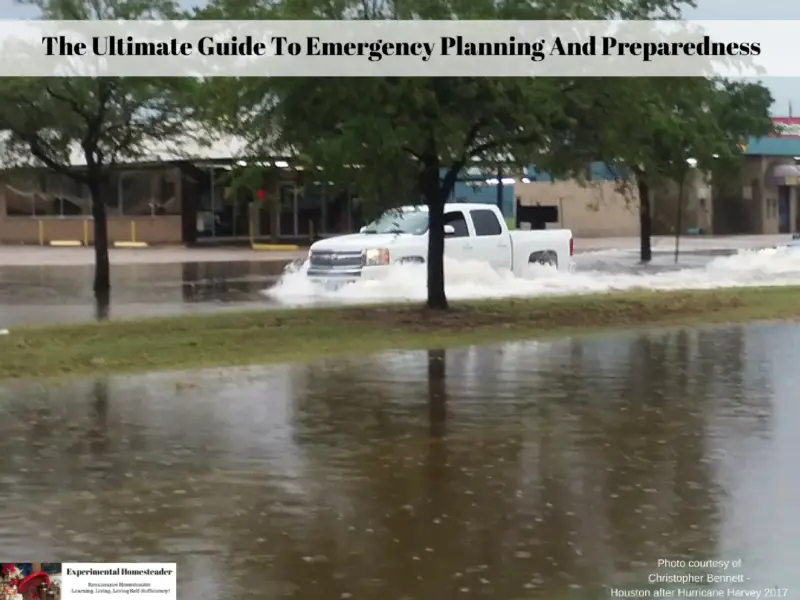 This is a round-up collection of posts on the site that will help you put together a disaster preparedness and response plan.
Simply click on the photo to go to the article the photo represents.
Before you get started, be sure to click here to get your FREE Emergency Supplies Checklist and your FREE Winter Storm Survival Checklist.
Armed Shooter And Riot Tips
Civil Unrest Survival Planning
Emergency Survival Tips For Escaping A Riot
How To Prepare For Civil Unrest So It Does Not Severly Impact You
Stay Safe By Raising Your Situational Awareness Levels
Top Survival Tips And Strategies When Facing An Armed Shooter
Emergency Planning And Preparedness Tips
Tips For Prepping For Survival On A Budget
Planning Your Family Survival Camp
10 Essential Prepper Supplies For Home Remedies
Emergency Duct Tape Tire Repair
How To Build An Efficient Portable Stove For Grid Down Survival
Evacuation Or Bug Out Bag Tips
Essential Evacuation Bag Contents For Everyone
Evacuation Bag Weight Recommendations
What Goes Into Your Emergency Evacuation Bag?
Useful Survival Disaster Gear That Every Prepper Should Pack
What To Pack In A Children's First Aid Disaster Survival Kit
Food Storage Tips
Survival Grocery List – First Month
10 Home Food Storage Solutions That Will Inspire You
Hurricane Emergency Readiness Tips
Family Survival Planning For Hurricane Season
Tips For Prepping For Disaster During Hurricane Season
Eight Ways Homeowners Need To Be Prepping For Severe Summer Storms And Hurricane Season
Natural Disaster Emergency Readiness Tips
Natural Disaster Survival Prepping Tips
Natural Disaster Survival Emergency Plan
How To Create Your Own Short-Term Emergency Preparedness Disaster Survival Kit
The Essentials Of A 72 Hour Natural Disaster Survival Kit And Their Uses
Top 10 Survival Tips For Disasters
How To Prepare For A Fuel Shortage When There Is A Disaster Evacuation
How To Prepare For Disaster Survival
Paracord Tips
Winter Storm Survival Tips
4 Essential Winter Storm Survival Preparedness Tips
Use the buttons on the right side of the screen to share this article with friends or family who might find it useful. Pin the picture below to your pinboard on Pinterest for future reference.