If you're looking for dinner ideas for tonight or even inspiration for your monthly dinner idea menu, be sure to check out the possibilities below.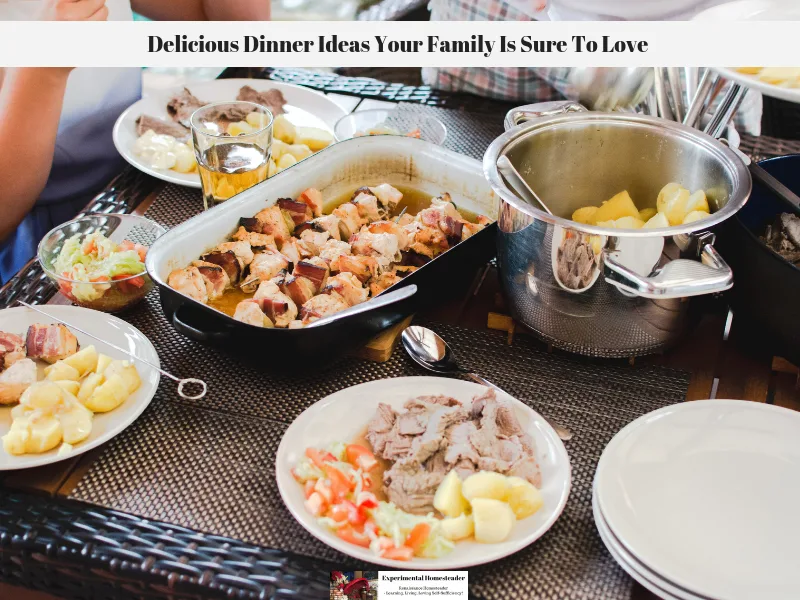 If you are looking for some really quick recipes that you can put together in half an hour or less, be sure to check out these Five 30 Minute Or Less Dinner Ideas For Tonight.
Here are some other delicious dinner ideas by category.
These vegetarian dinner ideas are sure to please your family or guests who come to your home for dinner that are vegetarian. Vegetarian Dinner Ideas For Guests Or Your Own Family There are some great ideas here for the holidays as well.
Photo Credit: Nature's Own Life
Are you looking for easy veggie dinner ideas? This roasted veggie dinner sandwich with dijon drizzle is quick and easy to make.
Are you looking for a simple, delicious idea for a vegetarian dinner tonight?   Experiment With Ingredients To Make Unique Dinner Ideas For Tonight This meatless meal is sure to satisfy your entire family and inspire you to create your next veggie-only dish. You might notice I did not give exact amounts in the recipe.
Chicken Recipe Dinner Ideas
Fish + Seafood Dinner Ideas
This delicious fish taco recipe is quick and easy to make. If you're looking for something a little different for supper tonight, give this a try!
Photo Credit: Sheri Ann Richerson
This easy tuna noodle recipe calls for canned tuna and pasta. When it comes to quick easy recipes, this one takes under 20 minutes and is delicious!
This easy tuna salad recipe is quick and easy to make. It makes a total of three easy tuna sandwiches that are ideal for lunch or a quick snack!
Pasta Recipe Dinner Ideas
Use the buttons on the right side to share this article with friends or family who might find it useful. Pin the picture below to your pinboard on Pinterest for future reference.