This super easy goat cheese appetizer recipe is a great addition to any holiday party. You can serve these cheese logs on their own with an assortment of your favorite crackers and vegetable crudités, or you can thinly slice them to serve over your favorite mixed green salad.
For those who serve meat and cracker holiday appetizer recipes, add a thin slice on top of the meat for a real taste treat.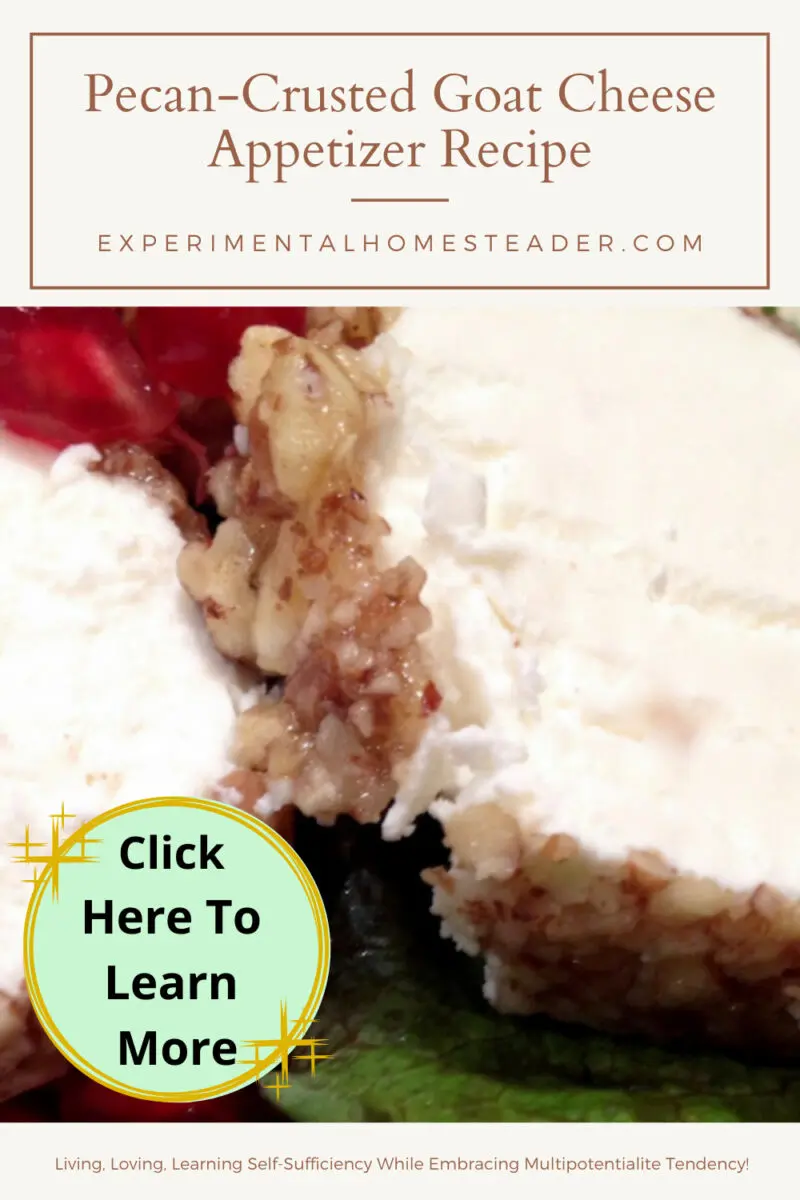 Tip: Regular kitchen knives can "squish" the log into awkward shapes while cutting. Use dental floss to slice logs into uniform, round slices instead. However, be sure to use non-mint flavored floss when you do!
This recipe is an example meant to inspire your own creativity. There are tons of wonderful variations you can create with just a few simple ingredients.
For example, you can use toasted walnuts, almonds, cashews, peanuts, pine nuts, or pistachios instead of pecans.
You can also eliminate the nuts completely and use your favorite fresh herbs, edible flowers or dried fruits, such as cranberries, apricots, or figs. Think about what is in season in your area or what fruits you are serving to go along with the cheese and use one of them.
For a truly decadent treat, try coating a goat cheese log in a semi-sweet chocolate ganash topped with chopped peanuts. The possibilities are truly endless.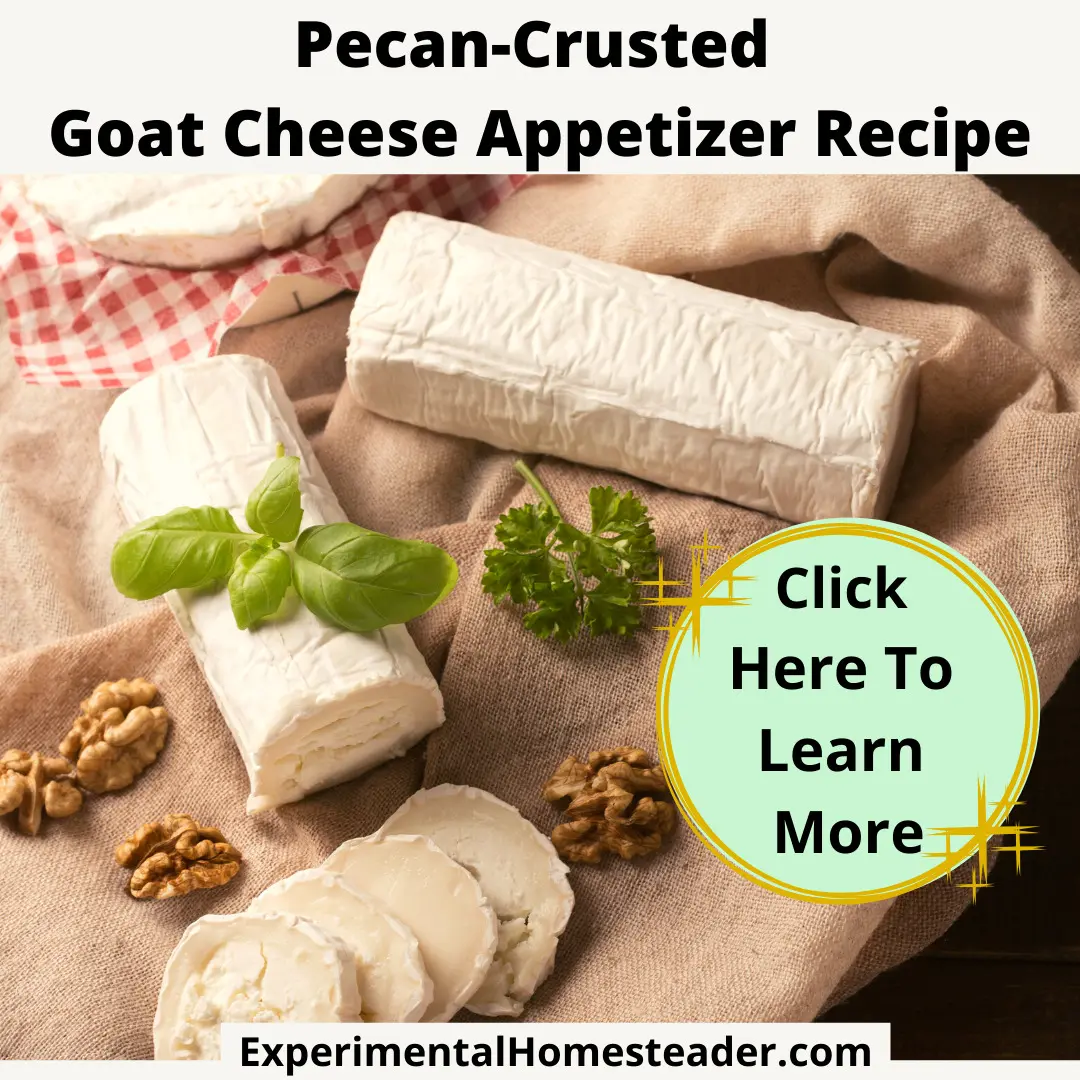 Tip: If you plan to make several varieties of this goat cheese appetizer recipe, it is cost-effective to buy the larger 11 oz. goat cheese logs and cut them into 3 smaller logs that are equal in size.
Be sure to make these goat cheese logs the day before the big party, cover them with Saran Wrap and refrigerate them. That way all you have to do is remove them from the refrigerator, remove the Saran Wrap and serve them. Doing this certainly saves time on the day of your event.
Pecan-Crusted Goat Cheese Appetizer Recipe
Prep Time
10 mins
Ingredients
14 oz goat cheese log, chilled
2 tbsp honey
2/3 c pecans, toasted and finely chopped
Order Ingredients
Instructions
Preheat oven to 350 degrees.
holiday appetizer recipes
Spread pecans on rimmed baking sheet and place in oven for 10 minutes.
Remove halfway through and flip the pecans with a spatula to toast evenly.
Remove from oven and cool completely before chopping.
Remove goat cheese log from package and drizzle with honey.
cheese appetizers
Gently spread honey with your fingers until the entire surface is evenly covered.
Pour chopped pecans onto a small clean plate.
Gently roll the honey-coated goat cheese log in the nuts until entire surface is coated.
appetizers with goat cheese
Apply gentle pressure with your fingers to fill in any open spaces.
Transfer to serving plate and loosely cover with plastic wrap.
Store in refrigerator until 5-10 minutes before serving.
Serve with crackers and crudités – or slice into rounds to top a mixed green salad.