Welcome to the Experimental Homesteader Holiday Gift Guide.

Please check back often as I will continue to add to this list on a daily basis right up until December 24.
I wish you and yours the best and brightest holiday season ever!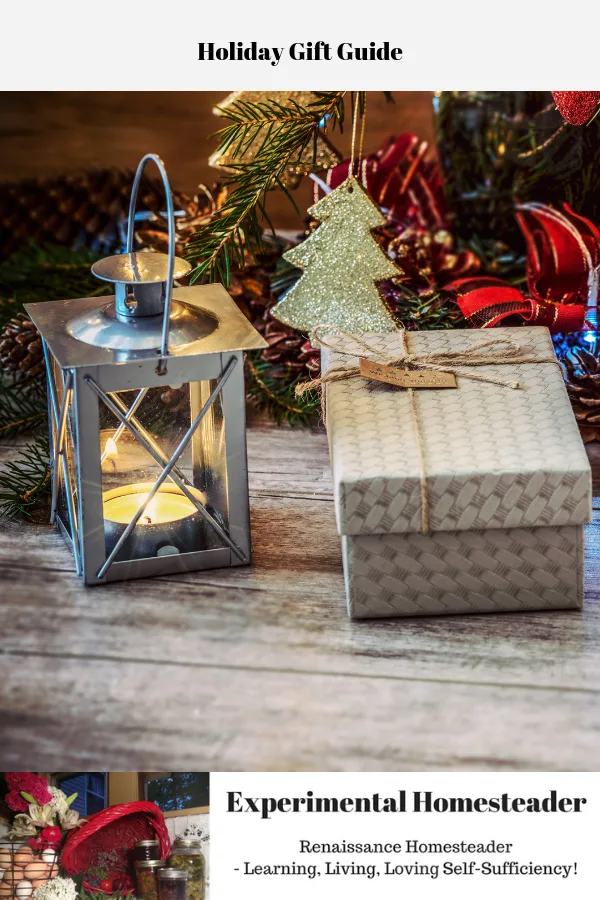 The Reason Behind The Holiday Gift Guide
Christmas comes but once a year, and many of us dwell a great deal on it whilst others not too much.
Some just long for it to pass because it places on them the burden of finding the right presents, whether it be for the kids or for other members of the family.
And of course many don't even know what the true meaning of Christmas is about!
Every year, we get reminders earlier and earlier – reminding us that Christmas is 'just around the corner' – three months before it is even upon us.
There are many temptations out there and suggestions, letting us all know that our children or loved ones are going to be disappointed if we don't remember the right gifts to give them.
Whether we pre-plan or only start preparing a couple of nights before the big day, the preparations and wrapping presents and preparing meals can be very appealing for many.
Naturally, every year, you will hear from many sources, just what the latest and greatest hot gifts are to give your kids and loved ones too.
And many parents don't know where to even start.
But there are some guides when it comes to Christmas, that if you follow them step by step, you could get through a stress-free Christmas; where you might even save a bit of money.
It doesn't have to be that big a struggle every year, wondering what to get the kids or teenagers and then wondering how you are going to afford it all.
Parents, often in desperation, buy left, right and center and then come home with even more gifts that their children might even need or what the parents had even planned on.
The Four Gift Holiday Gift Giving Rule
Someone once came up with the "four-gift rule" for Christmas, and it has turned out to be an excellent guide for Christmas shopping, as well as a great way to save money.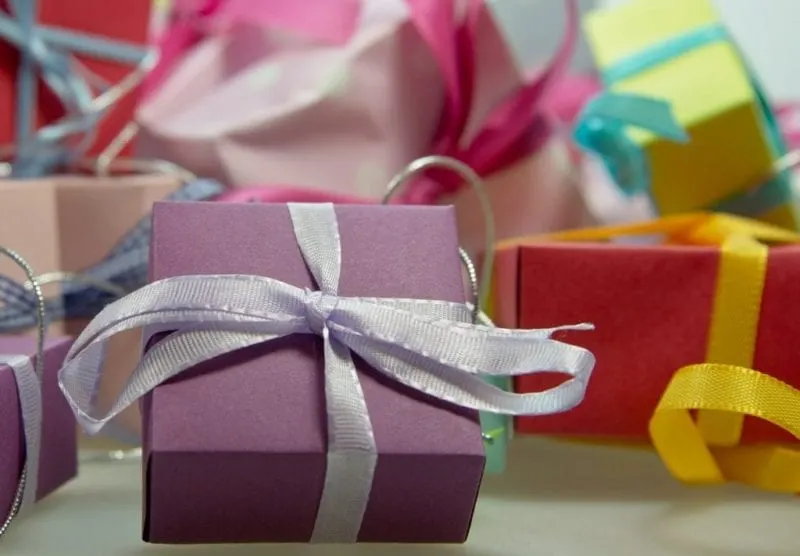 Whether you are budgeting this year, or whether you want to discourage the idea of materialism in your family for Christmas, consider this plan.
It might work so well that you use it for every Christmas and other gift giving occasion, not to mention your friends and family might start using this rule as well.
The "four gift rule" has been around on the Internet for a few years already, so you might well know of it – nobody knows the origin of it and there are even a few variations on it.
The Idea Behind The Holiday Gift Giving Rule
You buy your children no more than four gifts for Christmas – this really simplifies shopping and does not overwhelm you or your children.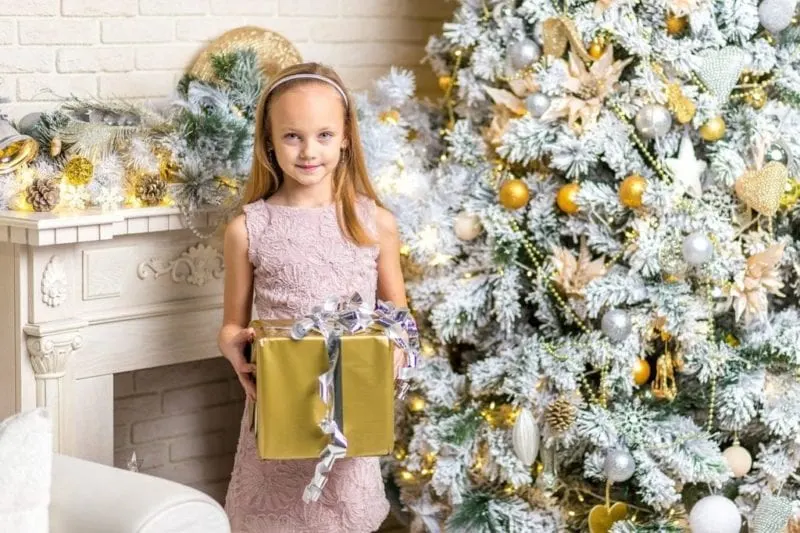 Let's look at it a bit more closely to see how it works:
Rule 1. You buy something your child really wants.
Rule 2: you buy them something they really need.
Rule 3 You buy them something to wear.
Rule 4: you buy them something to read
And that's it!
That's all they get for Christmas – it is broad and specific enough and it won't break your budget.
If your kids are older, you could encounter a bit of disappointment, particularly if they are used to heaps of gifts coming their way or if they have friends who receive far more gifts than what they will now be getting under the tree.
But you can use the opportunity to encourage thankfulness too, and help them to understand how important it is, also, to work to a budget.
It is helpful for them to realize that you are still giving them gifts, in fact, four, but it should be explained to them that you are being responsible with your money so that you are able to help them even later in their lives, like for their college fees or a car.
The beauty of the "four gift rule" is that you can modify it to suit your family.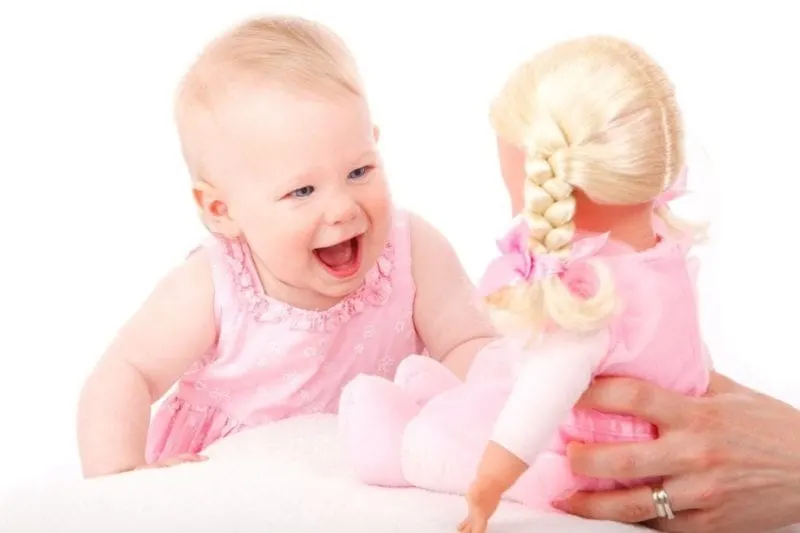 So for instance if you have a baby in the home you could do it like this:
Rule 1: something they want: such as a wooden toy, or ball or doll or train.
Rule 2: something they need: you could start an investment account for them. There is no need to put a large sum of money in it, simply start it, then as they get older, teach them how to save money.
Rule 3: Something to wear: such as socks, a hat, a new coat or a special outfit.
Rule 4: something to read: a lovely picture book for a baby where he or she can interact with you, singing or counting or where the pictures pop out and interact with them.
If you have teenagers, for example:
Rule 1: something they want: such as a cellphone to keep in touch with their family and friends.
Rule 2: something they need: maybe they need something for school, like a Tablet, or a Laptop, or special sports equipment.
Rule 3: something to wear: this might be a gift card at their favorite clothing store or an outfit they have been asking for.
Rule 4. Something to read: a new book series you know they've had their eye on or a magazine subscription.
The Benefits Of Using The Four Gift Rule
A real benefit you get out of the four gift rule for Christmas is that it takes away the stress, and makes shopping much simpler, particularly if your family is larger.
Another benefit is that it makes it easier for the child to receive the gifts because if everybody else is also buying presents, children often become overwhelmed – now they can enjoy each one more.
Another benefit is that it saves you money too. The four gift rule gives you motivation too, to keep your money spending in check, within your budget. If you don't budget, it simply becomes easy once again to overspend and that means carrying debt into the New Year.
You can apply this rule too, to somebody in need – you and your children together could choose a person who really is in need of something. You could give the gift to a child who is in an orphanage or someone who is old and housebound and has no family or friends. Helping someone in need can make a great difference in their life as well as your own.
Now For Our Holiday Gift Guide
Christmas is just around the corner and I hope sharing the four gift rule with you helps you know what to buy this year.
Keep in mind that the first rule is about buying something your kids want, and so we have found some of the most bestselling gifts on the market with the best prices too.
It will just give you a basic idea of what is hot this Christmas.
Best of all, the list below breaks the holiday gift guide into segments so if you are only looking for gifts for a baby, you don't have to scroll through pages of gifts for men.
To get to the correct gift guide, simply click on the link below.
Handmade Gift Ideas For Year-Round Gift Giving
Tech Lover Gifts Including Photographers Gift Guide

How To Get Your Product In Our Holiday Gift Guide
If you have a product you would like to see featured in this year's gift guide, please contact Sheri Ann Richerson via email for additional information.
Any item's received after December 10 are not guaranteed a slot in this years gift guide.
You are welcome to send multiple items however I do ask that you also include assets either via email or with the products you send.
Unboxing videos and review videos are part of this gift guide.