This DIY fall flower arrangement is sure to wow your guests when they find out you made it yourself!
Fall silk flower arrangements are such fun to make because of the rich fall colors of both foliage and leaves that don't occur any other time of the year.

Fall flowers are the perfect way to welcome autumn.
They are an easy way to make your house feel more cozy and welcoming for this upcoming season.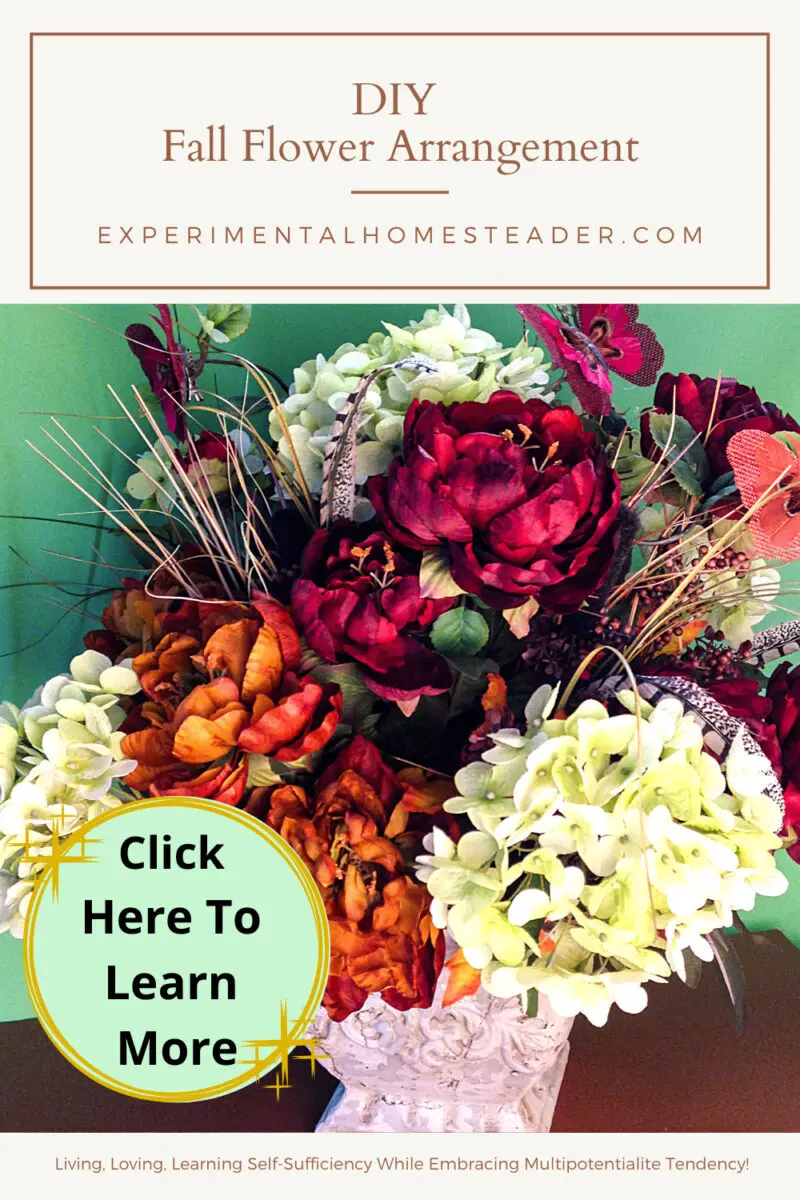 Choose Fall Colors To Make This DIY Floral Arrangement Suit The Season
There are many different flower types that can be used for a fall arrangement, but most people will use silk flowers because they can be easier to find and less expensive.
The most popular color for fall arrangements is usually yellow, but you can also go with orange, red, pink purple, green, brown or even blue.
You just have to choose which colors work best with the other decorations in your house.
If you're not sure what colors would complement one another best then try experimenting with different combinations so you can find out what you prefer!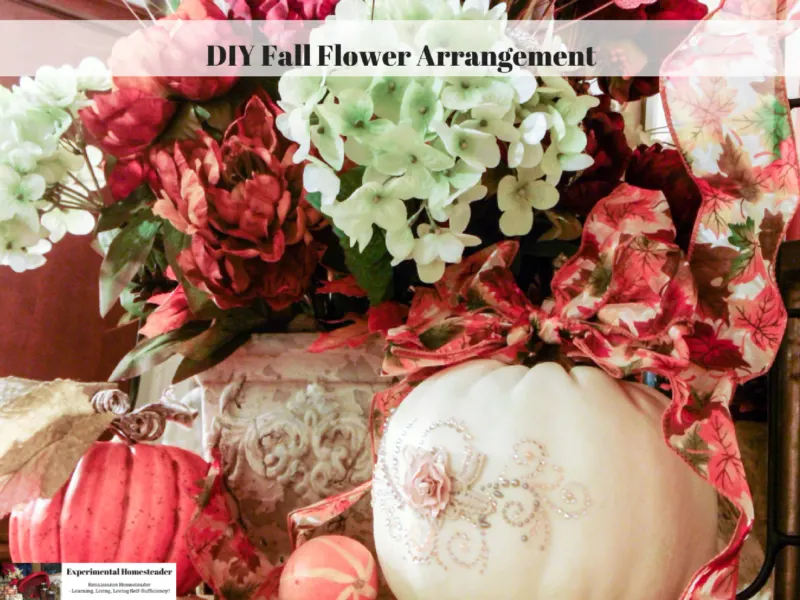 This DIY Fall Flower Arrangement Is Quick And Easy To Make
Have you ever been so excited about a DIY project that you couldn't wait to tell someone about it?
That is how I felt when I saw the finished floral arrangement I had made.
I am always looking for new ways to decorate the house and this diy fall flower arrangement seemed like a fun project, plus it's a great way to prepare for the cooler months ahead.
If you have been dreaming of decorating your home with flowers but have been too afraid or intimidated to try, here's your chance!
This is an easy and affordable way to create a beautiful ambiance throughout your home.
Here is how I made this fall flower arrangement.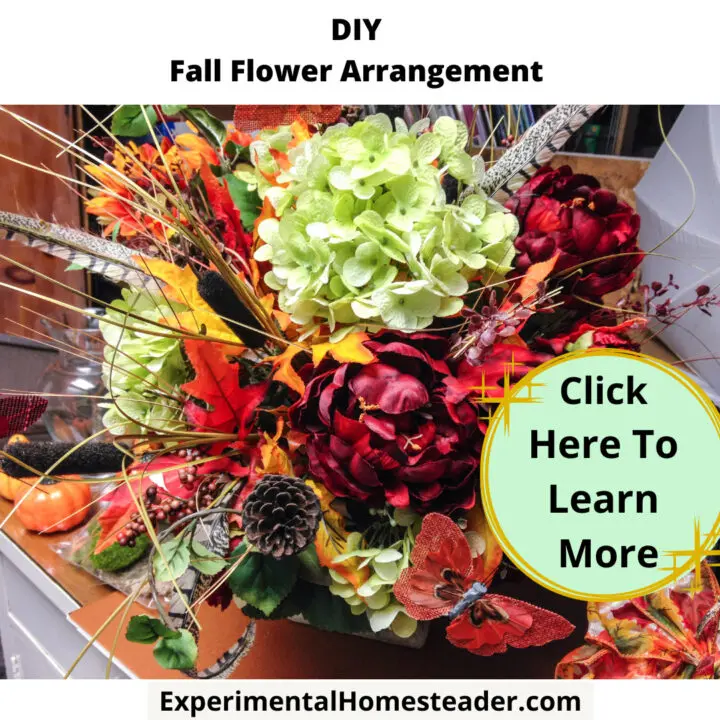 DIY Fall Flower Arrangement
Materials
3 burlap butterflies
1 bunch assorted fall grasses, pinecones, feathers and berries
Instructions
Gather your materials, then cut the leaves, roses and hydrangea bushes apart so they are on long individual stems instead of attached to one another in bush form.


Wrap the floral stakes with floral foam.


Attach the burlap butterflies to the floral stakes by either clipping them on or by gluing them depending on how the ones you chose attach.


Cut the floral foam to the right size to insert into the flower pot you chose and insert it.


Press the moss into the sides between the floral foam and the flower pot.


Cover the top of the floral foam with moss and glue it into place to secure it.


Arrange the individual stems of hydrangea in the flower pot.


Add the roses to fill in around the hydrangea.


Insert the butterflies into the floral foam in the flower pot.


Add the fall grasses, pinecones, feathers and berries to the flower pot making sure they are stuck in the floral foam to complete the look. Attach any short pieces to the floral stakes and wrap with floral foam if necessary.


Display as desired.
Fall Is A Great Time For DIY Home Decor
Fall silk flower arrangements are such fun to make because of the rich fall colors of both foliage and leaves that don't exist in other seasons.
It's no wonder that these flowers are some of my favorites to work with.
I love making these arrangements because they are so easy to make and the results are stunning.
All you need is some silk flowers, some leaves, and a vase or bowl to hold everything.
Add some pumpkins or gourds, fall themed bows, feathers or burlap butterflies like I did and you have a very unique diy fall floral arrangement you can use for many years to come.
For those interested in seeing the complete fall look I came up with check out my article on Parade.com titled A Luxurious Fall Buffet On A Budget.
This post was part of the following blog hops and linky parties:
Save
Save