These cute owl fall buffet table decorations are perfect for the home.
They're made of wood and are just the right size, so they can be displayed on a buffet table or mantelpiece.

The way that you set up your buffet table is really important.
It should be welcoming and inviting, with all of your favorite things on display for guests to see.
But sometimes it's hard to know where to start with making the table look great.
One simple idea is to use some decorative items like these cute owl fall buffet table decorations!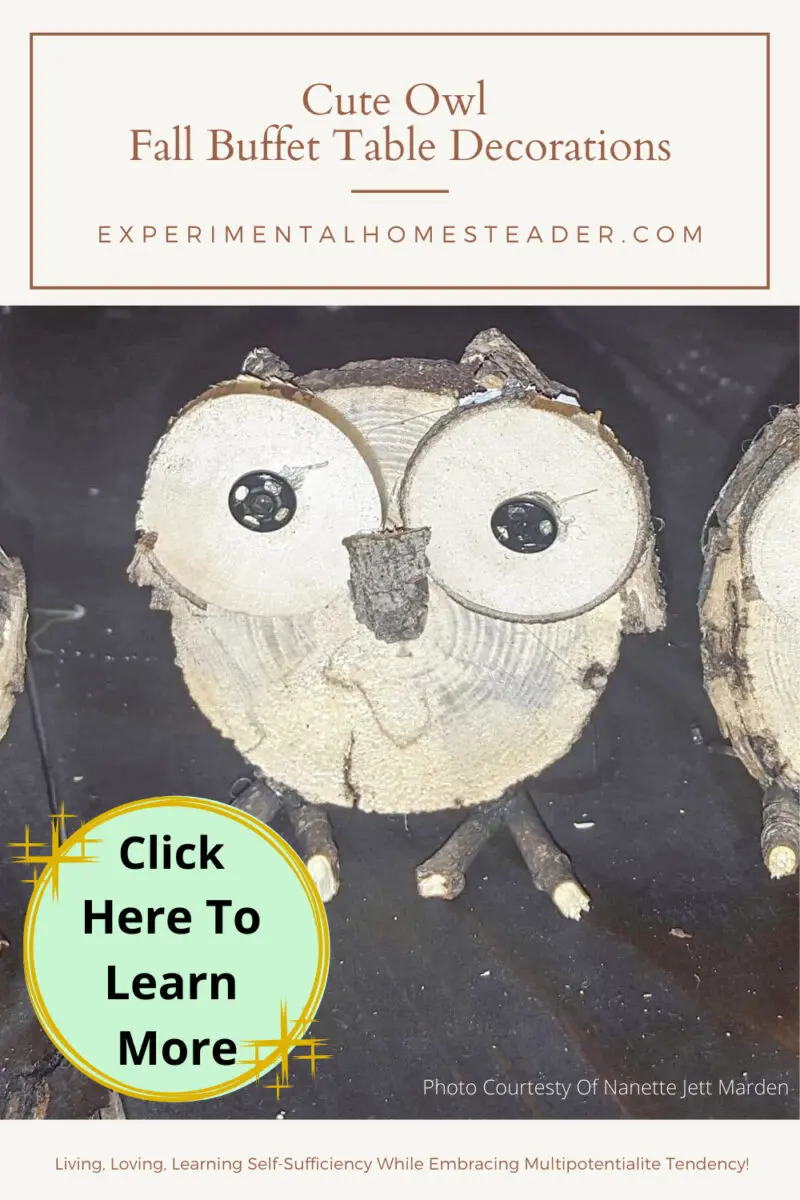 Owls Are Popular Fall Decor
I knew one of the most popular fall table decorations were the owls and so I just knew you would love these too.
Owls are a popular theme for fall decorations because of their long and slender bodies and their perky ears.
They're often depicted in children's books and they're often used as design elements in home decor.
People love owls and they can be found on everything from greeting cards to pillows to clothing items so it seemed to me these cute owls could easily be part of a larger home decor theme.

The Idea For These Cute Fall Buffet Table Decorations
These cute owl fall buffet table decorations were created by my friend Nanette Jett Marden.
I thought they were the cutest fall decorations, so I asked her if it was ok to share the instructions to make them with all of you and she said yes.
These little birds are perfect for your fall buffet table, but they can also be used to decorate your mantel or spruce up any area that needs a touch of rustic home decor.
Add some natural or festive items such as leaves, acorns or even pumpkins to go along with the owls and you can easily create a delightful and cozy fall buffet table.
The size of these owls depends on the size of the first three pieces of wood you choose, so while hers are small enough to be part of the centerpiece on her fall table, it is possible to make them larger if you wish.
In fact they could be made large enough to decorate your front porch or to place in your garden.
Here is how to create these cute owls.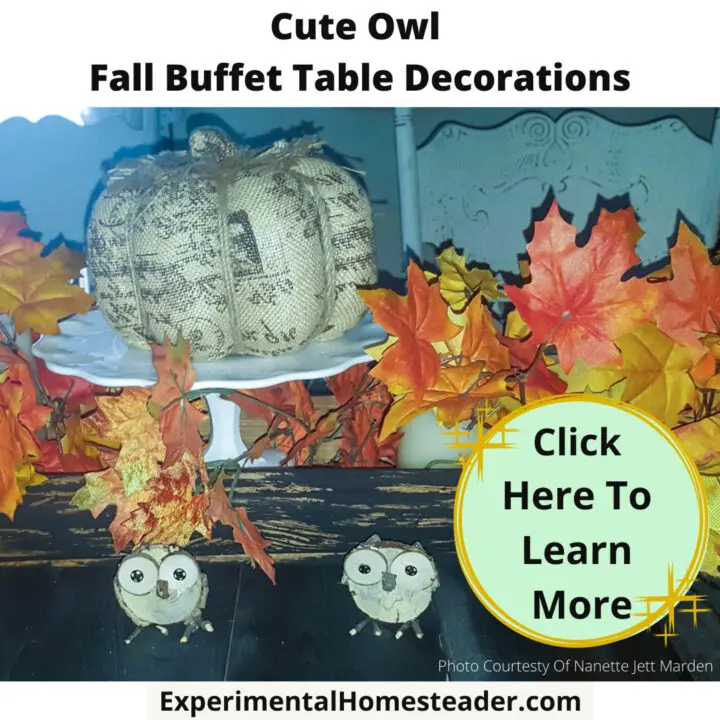 Cute Owl Fall Buffet Table Decorations
These cute owls are perfect to use as fall buffet table decorations.
Materials
Tools
Instructions
Gather all of the materials together before you begin.

Start by choosing a large wood slice for the body and two smaller wood slices for the eyes.

Use the hot glue gun to glue these together. The eyes go near the top of the body. See the photo above.

Allow the glue to dry. This does not take long with hot glue.

Then glue the button eyes to the center of the larger wood eye sections.

Glue a piece of a wood to the area right under the eyes to make the owls nose.

Allow the glue to dry.

Use the hot glue gun to glue the sticks to the bottom of the owl. Use two to three sticks to create the feet so the owls stand once the glue is dry.

Allow the hot glue to dry and then the owls are ready to use.
Notes
*Note: You can use materials gathered from outdoors if you prefer. It is a good idea to gather the materials a couple of weeks before you intend to use them. This way you can put the materials in a freezer bag and freeze them for at least 72 hours to kill off any potential bugs that might be in the wood.

Other Items For Fall Buffet Table Decorations
A fall buffet table decoration doesn't have to be complicated.
It can be as simple as adding a few pumpkins, leaves, and gourds to your decor.
If you want something that is more elaborate, there are plenty of other options for you to choose from.
The first thing you need to decide is what color scheme you want your table to have.
Fall colors include pumpkin orange, rustic browns, and deep reds.
You can also look at some beautiful shades of blue or purple if those are more your thing!
Once you've decided on the theme for the color scheme, it's time for the next step in creating your perfect fall buffet table decoration!
Add the following fall decorations that will go perfectly with these cute wooden owls.
Orange napkins or place mats.
Gold or brown dishes and cutlery.
Pumpkins, apples, leaves, and gourds in various shapes and sizes. These can be real or faux.
Flower bouquets in fall colors or pots of mums sit inside a pumpkin.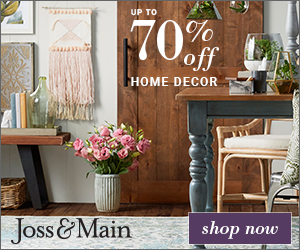 Final Thoughts About These Fall Buffet Table Decorations
If you are hosting a fall party and want to add some decorations, but don't have a way to get them, this project is perfect for you.
Making things out of materials you can find locally is one of my favorite ways to craft, but if you don't have a way to get the materials locally, you can order them.
Just be sure anytime you use natural materials that you choose clean materials and then put them in a freezer bag in the freezer for at least 72 hours.
This helps to kill off any potential bugs or bug eggs that are hiding.
This is also a great craft idea to make with your children or grandchildren.
Think of the fun they would have searching for materials and then making their own owls – or owls that they see you display in your home.
These also make great DIY grift ideas for friends and family!