Fall decorating is fun and if done right simply needs a few accent pieces added for Halloween and Thanksgiving.
Fall is a beautiful time of year, especially when it comes to decorating your home.

There are so many different ways to decorate for the season.
Here are a few ideas to help you spruce up your home in the fall!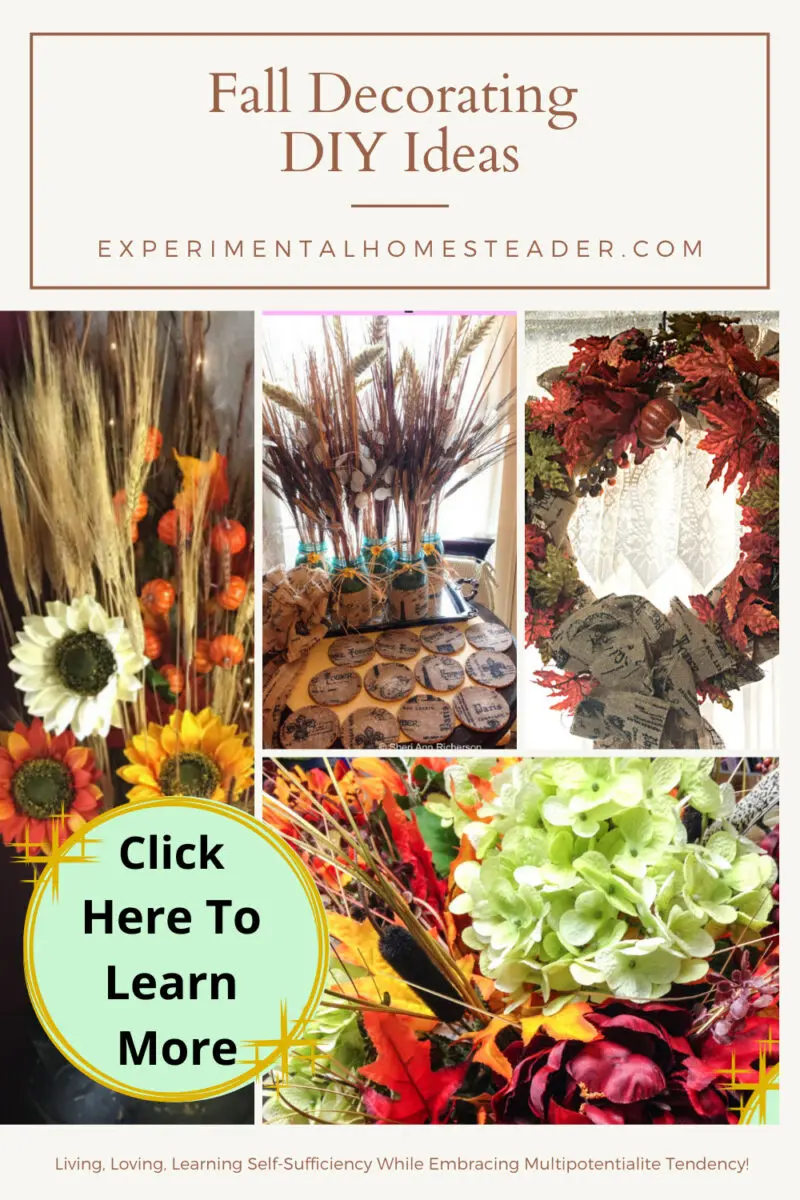 Fall Decorating Means Switching Out Your Summer Decor
Fall is the perfect time of year to bring out warm colors, like browns, oranges, and reds.
Spice up your summer look with dark reds and oranges in place of pink or blues.
You can also take this opportunity to swap out light colored furniture with darker pieces that will go well with the fall colors.
You can go with an autumnal theme or you can just use some autumnal colors and designs to bring the season indoors.
Either way, here are some simple ways to make your house radiant this fall.

DIY Decor Ideas From Other Bloggers
DIY Sweater Pillow (reusegrowenjoy.com)
DIY: Twigcraft (reusegrowenjoy.com)
DIY Plastic Bottle Leaf Napkin Ring – With Video (reusegrowenjoy.com)
Pumpkin Wreath Tutorial Using Burlap (grillo-designs.com)
DIY Metallic Rope Throw Basket (lydioutloud.com)
Fun With Puns DIY Kitchen Towels (lydioutloud.com)
Fall Decorations: Candle with Burlap and Leaves (happydealhappyday.com)
Grapevine Wreaths | How To Make an Autumn Grapevine Wreath (happydealhappyday.com)
Frugal Fall Decor: Fall Nature Vase & Autumn Paper Tree (happydealhappyday.com)
A Luxurious Fall Buffet On A Budget (Parade.com)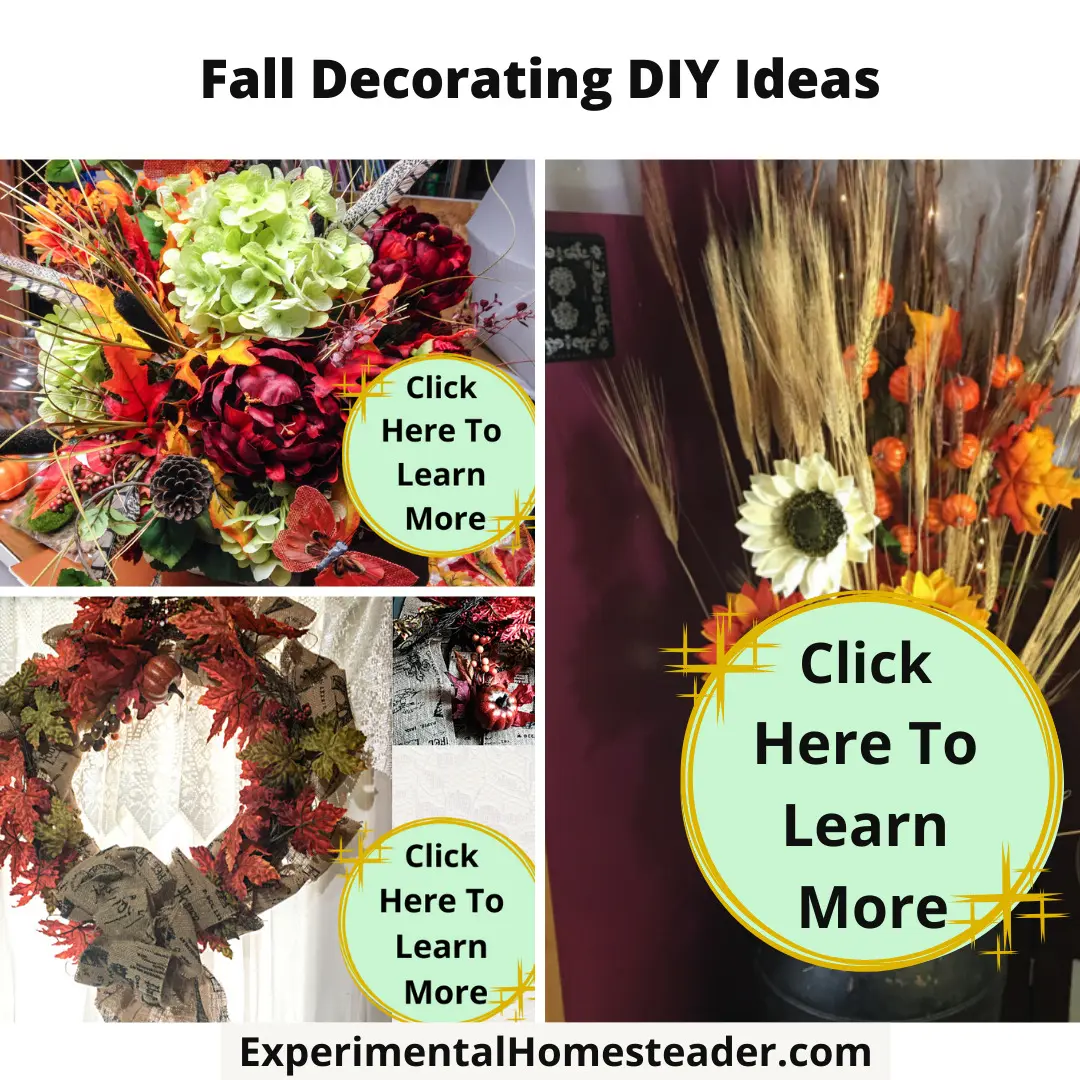 Here Are A Few Other Fall Decorating Ideas
In the event you are still looking for additional ways to spruce up your home and create an autumnal feel indoors, try these tips.
– Add a touch of red and gold with a bowl of apples on the coffee table or an arrangement of pumpkins on the countertop.
– Get festive with a rustic centerpiece that includes natural elements like pine cones, magnolia leaves, and grapevine wreaths.
– If you're looking for something more traditional, we recommend adding a little metallic décor like aluminum leaves or even a touch of silver garland to your fall decorations.
There are many ways to get creative and add some autumn style to your space and I hope this post has given you some great ideas!
Unique Fall Decor Items From My Shop
Please note, all items below are items I have for sale. Clicking on any of these links means I will get a small percentage of the money if you buy an item using the links below.