Did you know most store bought vanilla extract is made with imitation vanilla flavoring? When I make a recipe from scratch such as my M & M Cookie Recipe I want the best ingredients so the food I cook tastes great.
Store bought vanilla extract simply cannot hold a candle to homemade vanilla extract as those of you who have tried it know.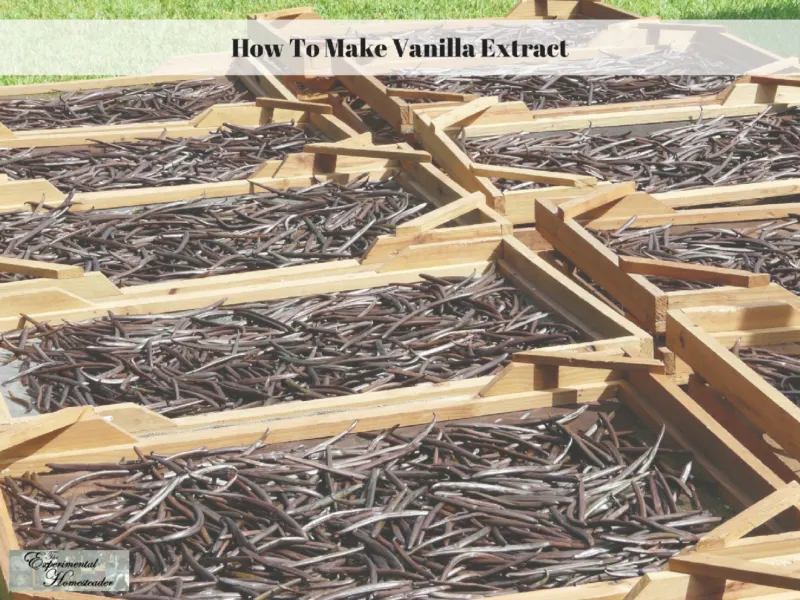 Below is the recipe I use to make vanilla extract.
Some of the links below are to products I recommend from companies I have a referral relationship with. I will be compensated if you make a purchase after clicking on my links.
Print
How To Make Homemade Vanilla Extract
Learn how to make your own homemade vanilla extract. This is perfect to add to all those vanilla recipes you are making from scratch in your kitchen.
3

vanilla beans
Vodka (or Bourbon)
Instructions
Begin by choosing three plump vanilla beans, split them in half and put them in a sealable jar large enough to allow the beans to be covered completely in liquid. A jar about the size of a pint, but a little taller and thinner, unless you want to cut the beans down in size, will work.
Once the beans are cut in half lengthways, put them in the jar. If they are too tall, you will need to cut them down so they fit in the jar. The beans should be covered by the vodka.
Cover the beans with premium vodka, 80 proof or higher. Fill the jar to the top with the vodka. Seal the jar and put in a cool dark place for six months. 
When the six months are up, use this as you would any other type of vanilla extract. Do not remove the vanilla beans.
The vanilla beans can be used over and over again to make a new batch of extract for seven years.
When the vanilla extract you made begins to run low, simply pour the remaining vanilla extract into a different glass container, fill the old bottle up with vodka again and wait six months for a new batch to cure.
Notes
You can substitute Bourbon for Vodka.
Keywords: homemade vanilla extract,elegant cooking,how to make homemade vanilla extract,how to make vanilla extract,vanilla extract,how to make vanilla extract at home,vanilla,vanilla extract recipe,how vanilla extract is made
Recipe Card powered by
If you are one of those people who grow Vanilla planiflora you may already be wondering what to do with all the vanilla beans you will be harvesting. If you do not grow your own, do not fear, you can buy vanilla beans ready to use. Either way it is easy to learn how to make vanilla extract at home.
I highly recommend the following articles:
Use the buttons on the right hand side of the screen to share this article with friends or family who might find it useful. Pin the picture below to your pinboard on Pinterest for future reference.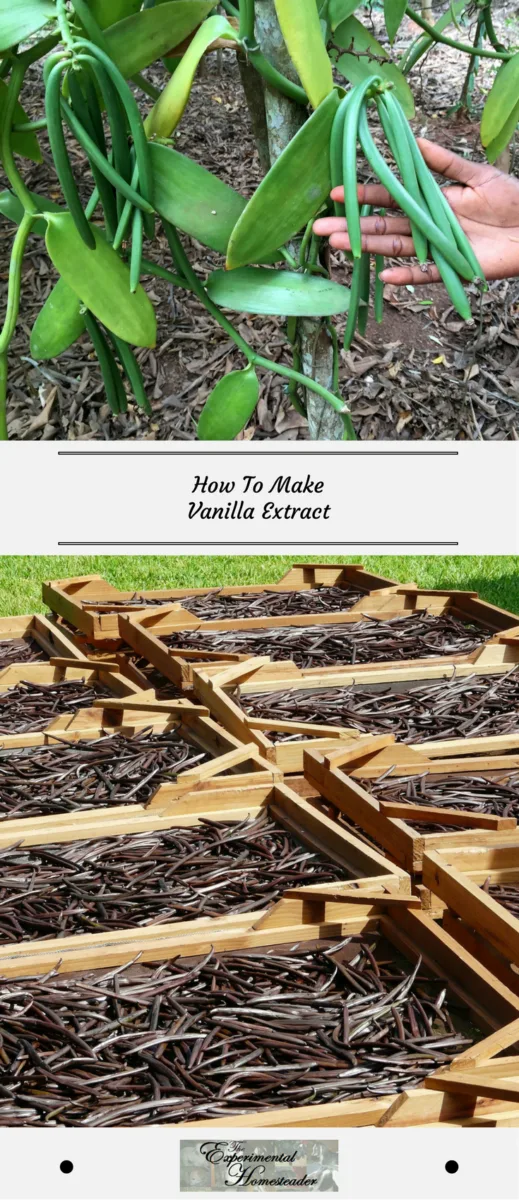 SaveSave
SaveSave
SaveSave