Halloween main course dinner ideas can be tough to come up with, especially if you are planning a Halloween dinner party.

Here are some awesome main course dinner ideas, both from my own blog and from bloggers around the world who have agreed to let me share their ideas with you.
I hope you enjoy them!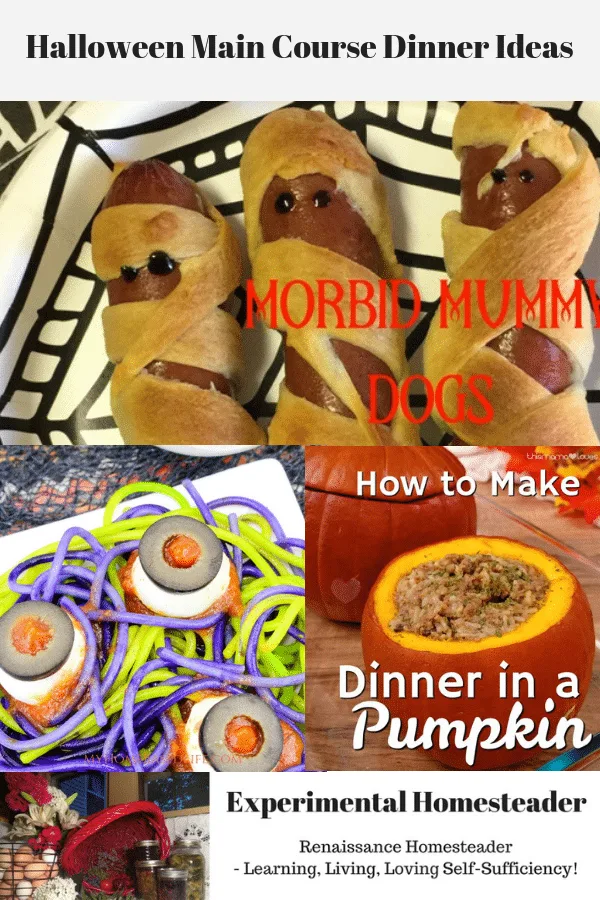 Garlicky Black Bean Spaghetti Spoons With Deviled Eyes
Spooky Spaghetti Halloween Recipe
Spaghetti And Eyeballs Recipe (myhomebasedlife.com)
Morbid Mummy Dogs (myhomebasedlife.com)
How To Make A Meal In A Pumpkin (www.thismamaloves.com)
Slow Cooker Chipotle Pumpkin Chicken (strengthandsunshine.com)
Instant Pot Pumpkin And Plantain Curry (recipesfromapantry.com)
Five Spice Beetroot And Gammon Stew (recipesfromapantry.com)
Photo Credit: Explore Cuisine
These garlicky black bean spaghetti spoons with deviled eyes are the perfect scary halloween food for parties for kids and adults alike!
When it comes to scary halloween food, this spooky spaghetti halloween recipe is one you want on your menu! Be sure to check this recipe out!
When it comes to easy recipes for kids that grown-ups are sure to love, this pumpkin shaped Rice Krispies Halloween Recipe is perfect!