Disclaimer: This is a sponsored post for Febreze/SheSpeaks. I did receive product for testing purposes, however all opinions are 100% my own, honest thoughts.
The holidays are the perfect time to get together with family and friends.

If you want to give your guests something that will make them happy, you should definitely serve delicious, homemade mini apple pie recipe made with wonton wrappers.
It is the perfect dessert to make for snacks or any type of get together, even those last minute ones.
This mini apple pie recipe is so simple that it can be served as an appetizer or dessert at your next holiday gathering.

What I Love About The Holidays
I love baking and filling my home with the scents of the holiday foods such as cookies, apple pie or for larger get togethers, an herb stuffed bacon wrapped roasted turkey.
I love the bustle of people coming in and out of my home as well.
Sometimes however, unexpected company arrives or I simply get too busy to cook.
This is when the Febreze Holiday Home Scents Collection is the most important to me.
I want my home to smell good to my guests.
Most importantly I want them to smell scents that remind them of the holidays including fresh baked foods.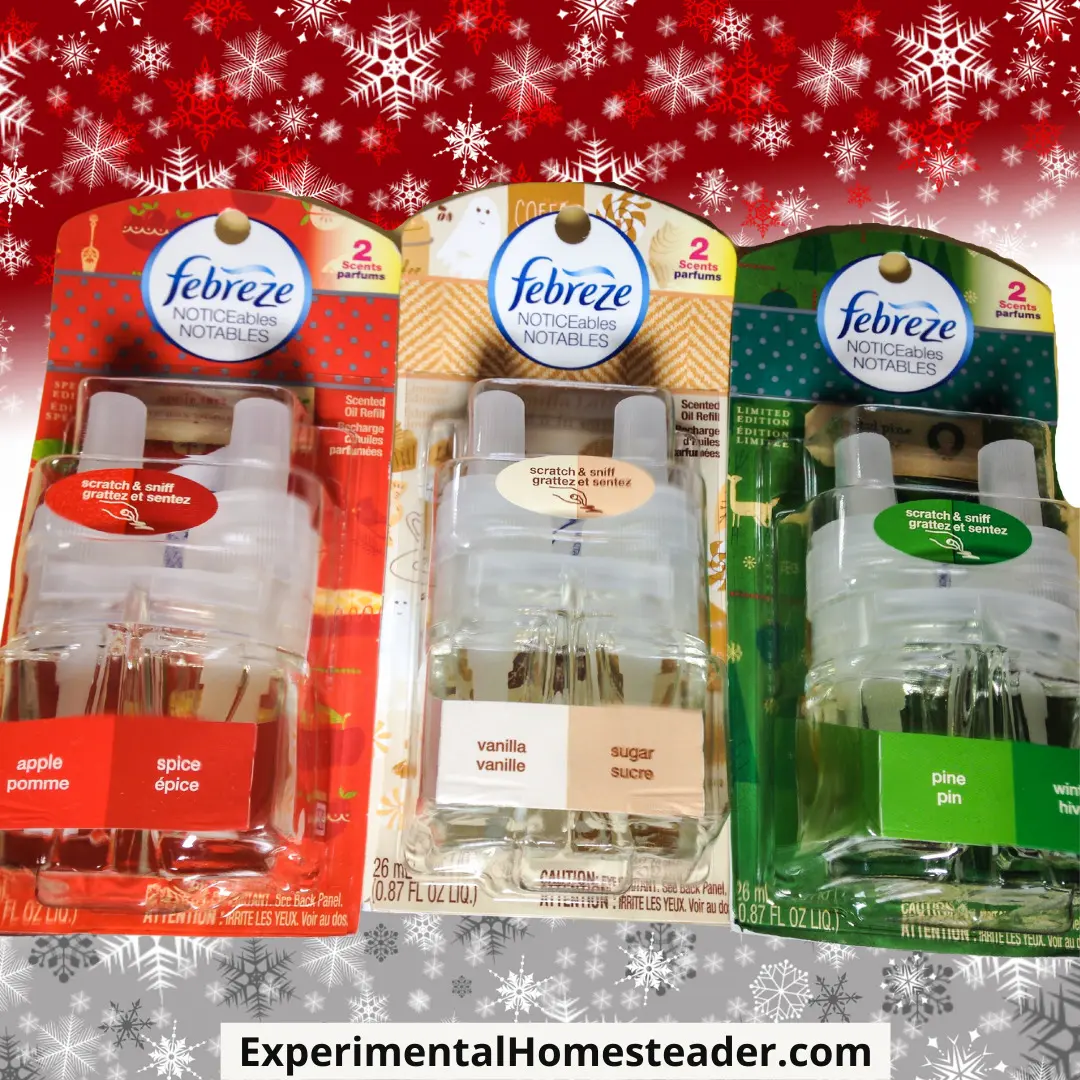 Why The Febreze Holiday Home Scents Are Perfect For My Home
This year the wonderful selection of scents from Febreze include Frosted Pine, Apple Tart, Toasted Almond, Vanilla Latte, and Sugared Cranberry.
This year, thanks to the Febreze Holiday Home Scents Collection, my home is ready.
The everyday odors that I have gone nose blind to are not what my guests notice.
In fact, all they notice is the wonderful, fragrant scents of the holiday season and even if I have not made anything from scratch that day, I can choose a Febreze Scent that makes them think otherwise.
If I have cooked something from scratch, I can choose a scent such as Frosted Pine or Vanilla Latte that compliments what I have made.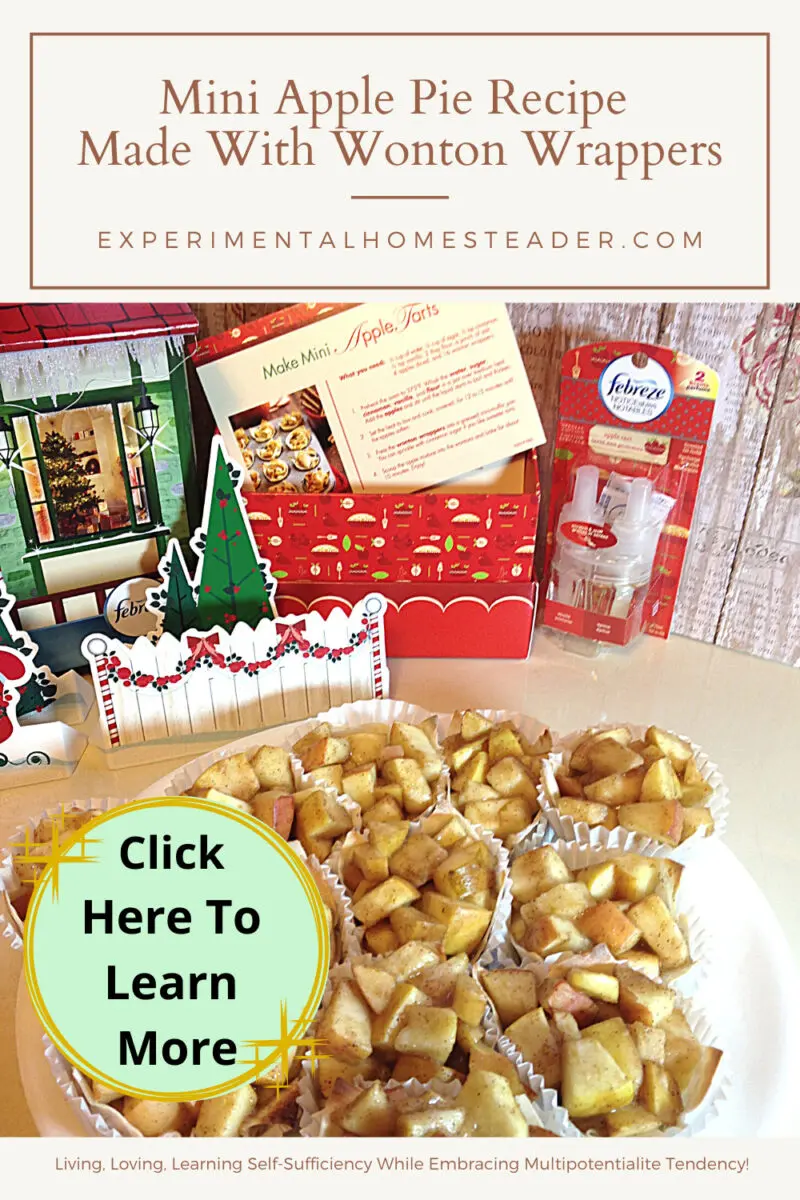 This Mini Apple Pie Recipe Is A Perfect Example Of A Holiday Scent That Febreze Duplicated
Are there particular scents that remind you of the holidays?
I remember the smell of cranberries and pine from childhood, so those are natural holiday scent choices for me.
My personal favorite though is the scent of baking apples.
I absolutely love the Febreze Holiday Apple Tart scent.
It truly smells like fresh baked apples.
Tart apples, like the ones used in apple pie recipes.
Yes, it makes me hungry smelling it, but that is ok.
It just means I need to bake up something like the mini apple pie recipe I came across in the Febreze Holiday Collection Scentspiration Box they sent to me.
Mix And Match The Febreze Scents To Give Each Room It's Own Fragrance
I like to have different scents in each room of my house, so I am really excited about the variety of scents Febreze created this year.
I think it prevents going nose blind to a single scent because everyone notices a new scent every time they go into a different room.
It makes things interesting, don't you think?
What is your preference – one scent throughout your entire house – or a different scent in each room?
Be sure to let me know in the comment section below.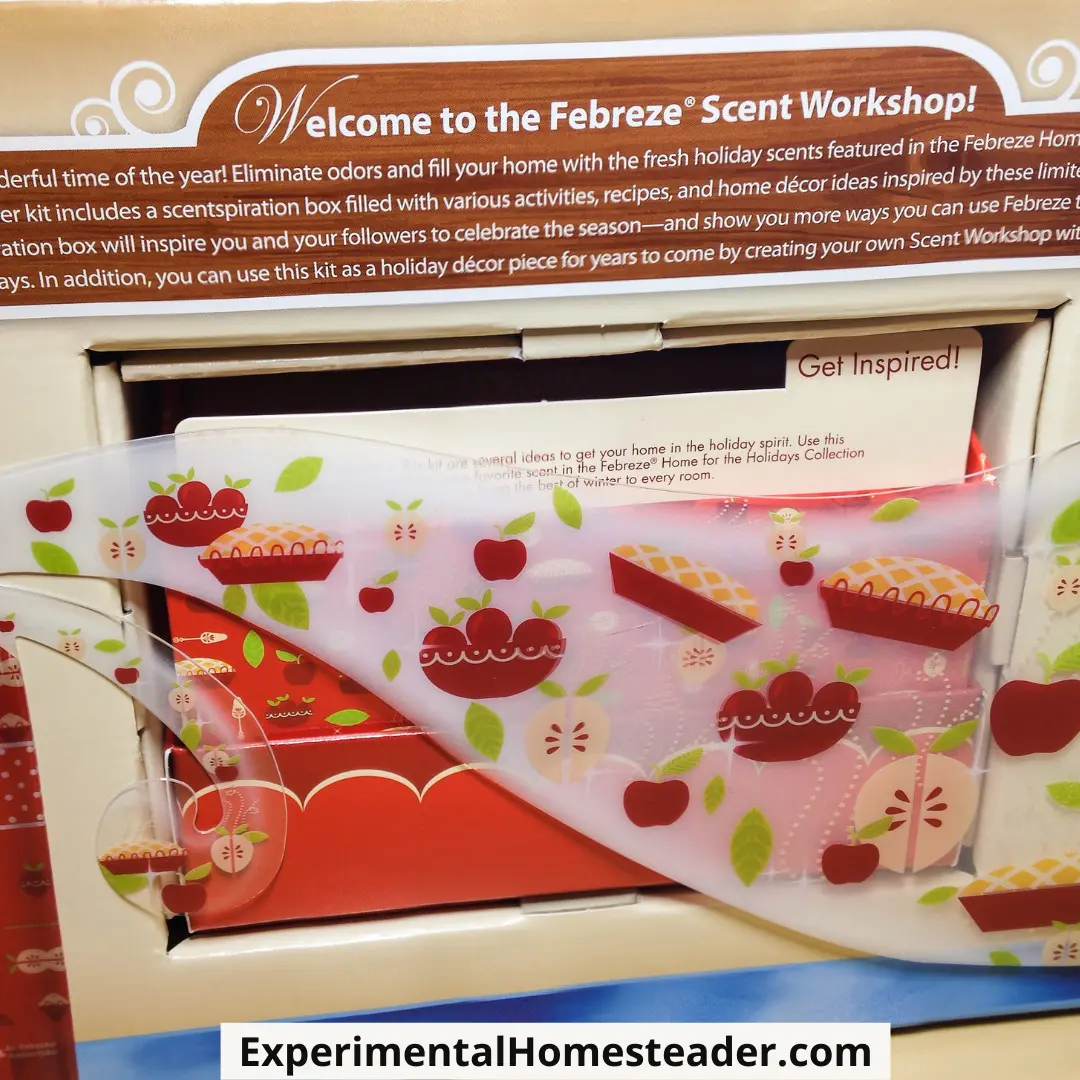 As for my house, this holiday season, I have Apple Tart in my bathroom, Frosted Pine in my living room and Vanilla Latte in my kitchen.
My house is fairly open so the scents mix a little but that is ok.
It keeps people wondering what I have been doing and what good things are in my kitchen waiting to be eaten – which brings me to my next question – have you ever made a mini apple pie recipe with wonton wrappers before?
I had not, but this recipe is so easy – and so good you just have to give it a try.
After all,  it's the perfect time of year for family gatherings and parties, so if you're looking for a way to impress your guests with something sweet, then this mini apple pie recipe is just what you need!
Print
Mini Apple Pie Recipe Made With Wonton Wrappers
Author: Sheri Ann Richerson
Prep Time:

10 minutes

Cook Time:

15 minutes

Total Time:

25 minutes

Category:

Desserts

Method:

Oven + Stovetop
4

apples, diced

16

wonton wrappers

1/2 cup

water

1/4 cup

sugar

2 Tablespoons

flour

1/2 teaspoon

ground cinnamon

1/2 teaspoon

vanilla extract
a pinch of salt
Instructions
Preheat the oven to 375 degrees Fahrenheit.
Dice fresh apples.
Place the water, sugar, cinnamon, vanilla and flour in a stainless steel pan and whisk them together over medium heat.
Once the mixture is smooth, add the apples and stir until the liquid begins to boil and thicken.
Turn the heat down to low and cook the apple mixture, covered for 12 to 15 minutes or until the apples begin to soften. Be sure to stir the mixture occasionally so it does not burn in the pan
Press the wonton wrapped into a greased mini-muffin pan.
For sweeter tarts, sprinkle the wonton wrappers with a cinnamon-sugar mixture.
Scoop the apple mixture into the wonton wrappers and bake for 10 minutes.
Remove the mini apple tarts from the muffin pan and serve immediately. Add a dollop of whipped cream if you wish.
Keywords: apple pie recipe, mini apple pies, mini apple pies in muffin tins, mini apple pies easy, mini apple tarts, mini applepies in muffin tin easy
Recipe Card powered by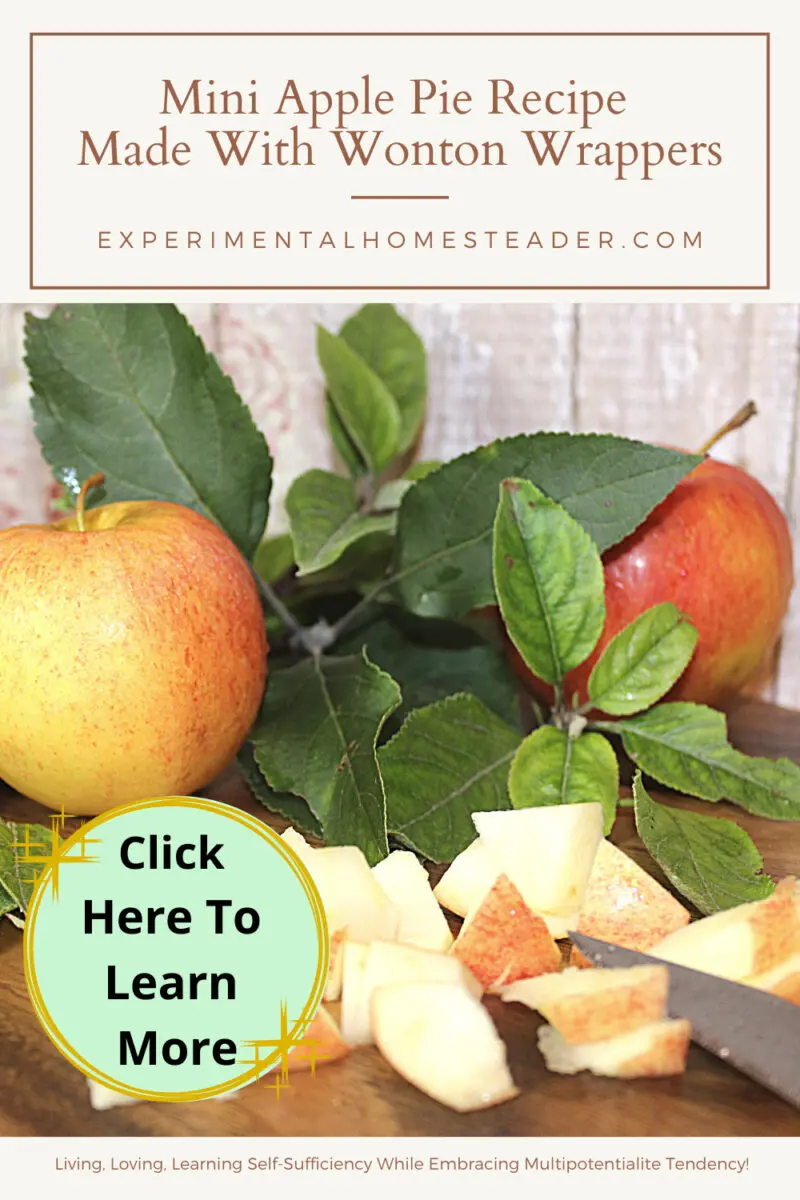 Final Thoughts On The Mini Apple Pie Recipe Made With Wonton Wrappers
This recipe is delightful and one that would be really easy to make up quickly for unexpected guests.
I baked mine in paper cupcake cups just to save the potential mess in my mini muffin pan.
It made it really easy to lift them out of the pan.
I then simply let the mini apple tarts cool some and removed the paper wrapper.
It made clean-up really easy – and you know that is important especially around the holidays when your to-do list is already overflowing.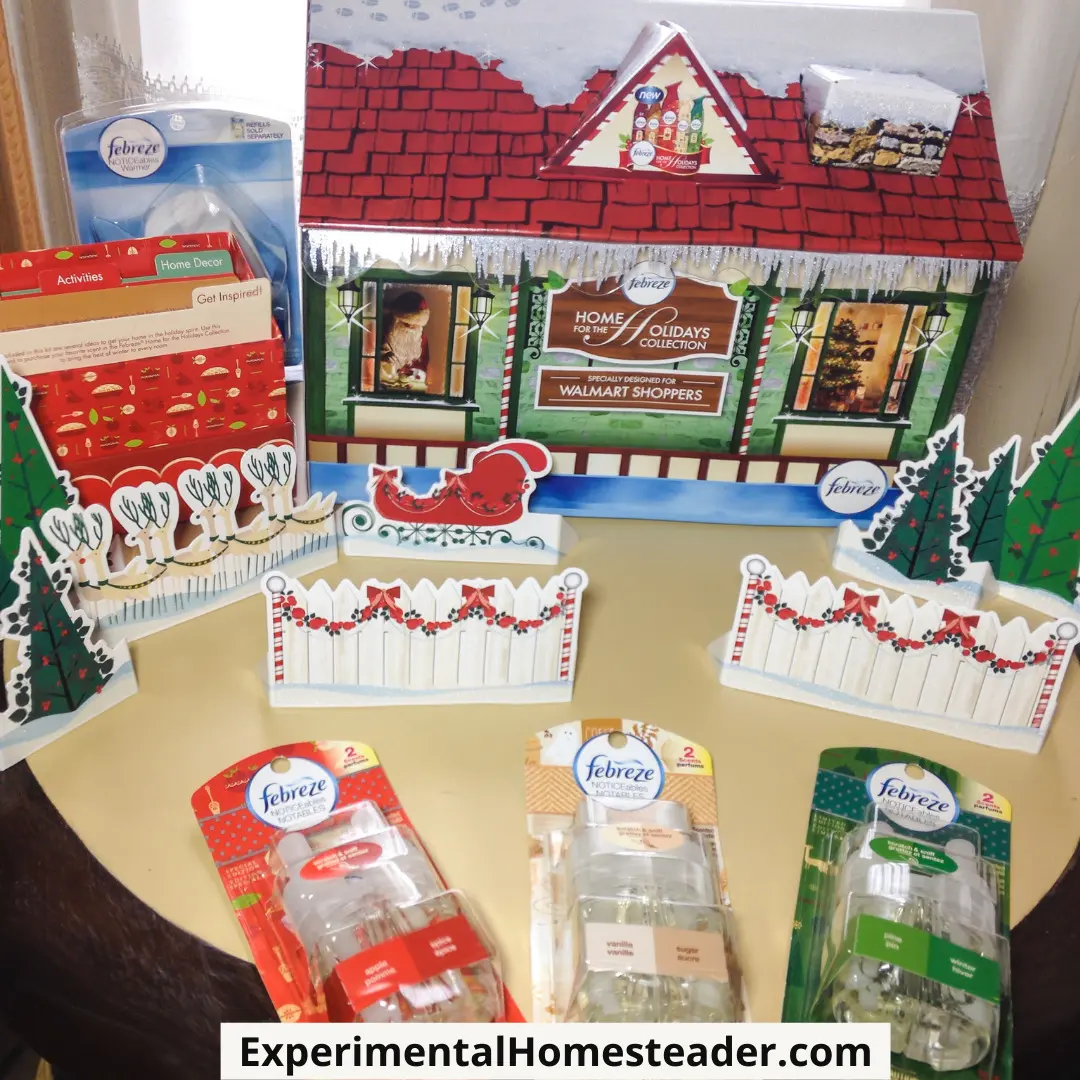 Final Thoughts On The Febreze Holiday Collection
Have you already tried any of the scents from the new Febreze Holiday Collection?
Imagine lightly scenting your faux Christmas tree with the scent of Frosted Pine or even scenting a wreath or faux fruit with the Apple Tart or Sugared Cranberry.
If you're inviting friends over for coffee, try lightly spraying curtains, chair cushions or even pillows with the Vanilla Latte.
Can you think of other ways to use Febreze to enhance your home decor or add a festive touch?
I'd love to hear about them in the comment section below!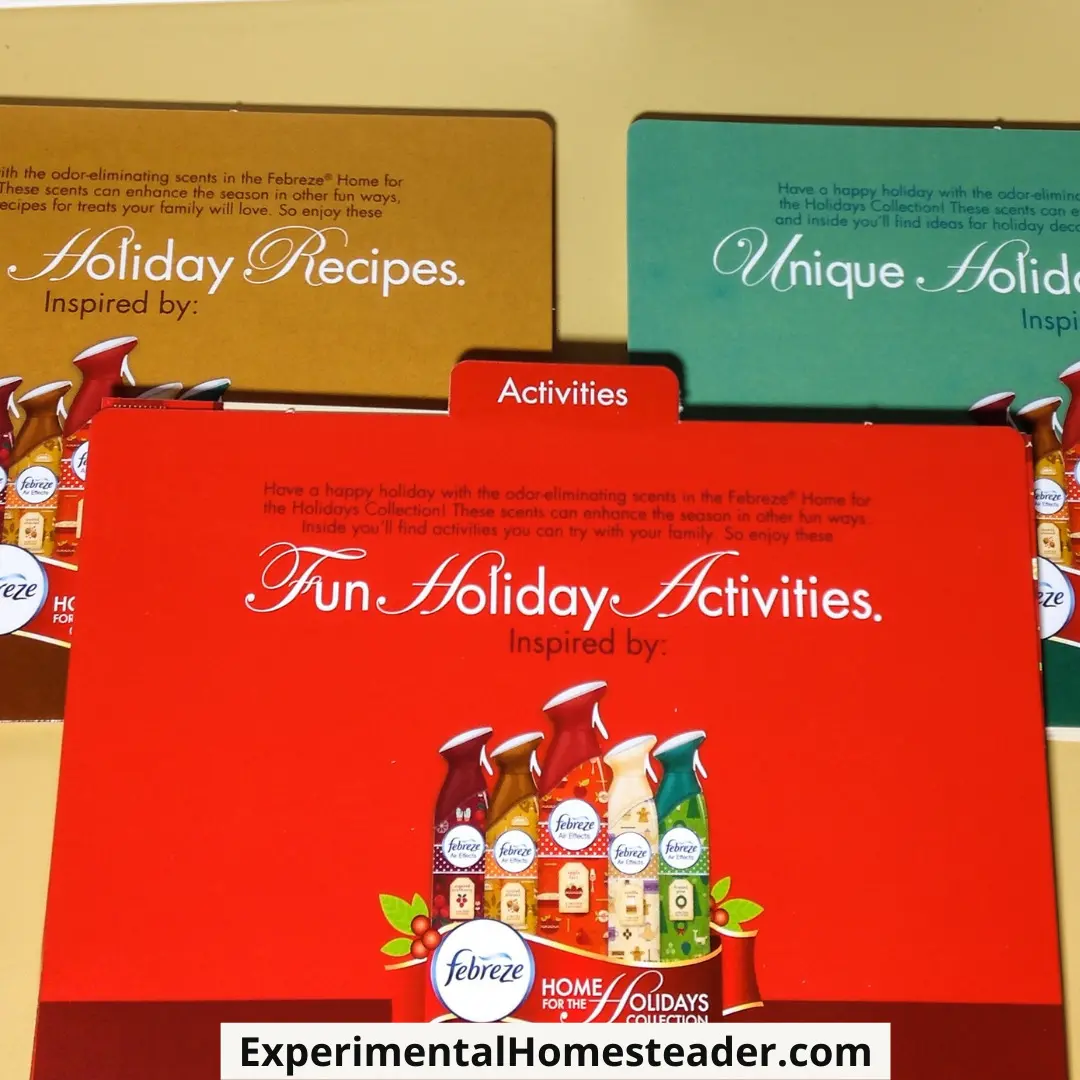 If you need some ideas on how to get your home holiday-ready this year, look at the scents and the designs on the packaging of the Febreze Holiday Home Scents Collection, the let those ideas inspire you or ask about what is in the Scentspiration Box.
Be sure to keep plenty of Febreze on hand to truly eliminate odors and make sure your guests only notice the fresh holiday scents.
Check out the Febreze page on the Walmart website, like Febreze on Facebook or follow them on Twitter to stay up to date on the latest news and newest scents.
Remember to use the hashtag #FebrezeHoliday and share your scentspiration ideas and photos with us.