If you are looking for a bar soap recipe, regardless if it is a melt and pour recipe or a recipe made completely from scratch using lye, there is sure to be a recipe below that is ideal for you and your family.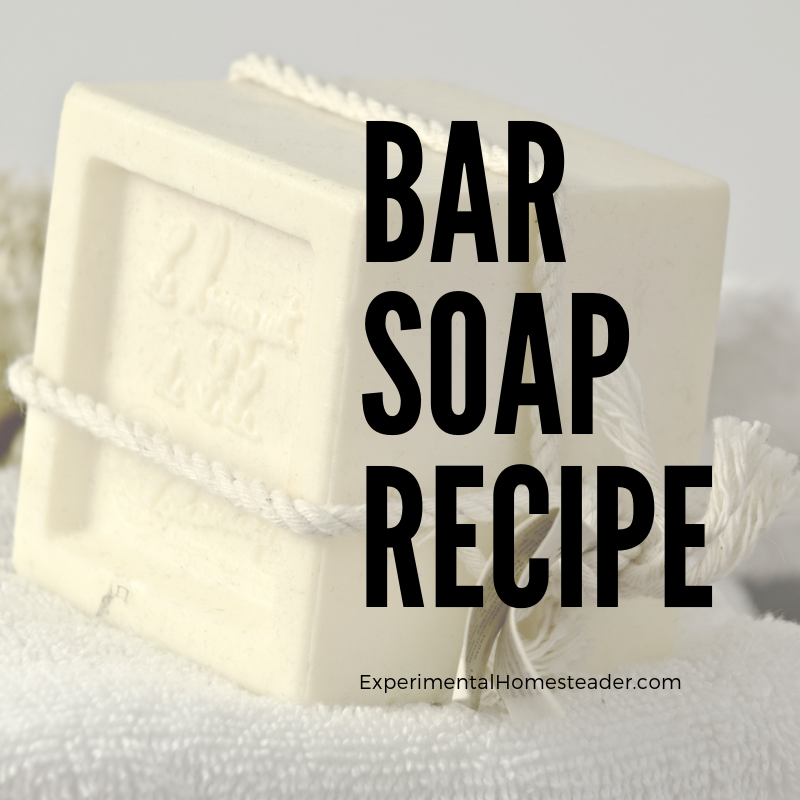 Cold Process Soap Recipes
Melt And Pour Soap Making Recipes
Homemade Laundry Soap Recipes
Make your own laundry detergent using this goat milk laundry soap recipe. It is super easy and only requires three basic ingredients. Scent is optional.