Disclaimer: I received this item for free or at a reduced price in exchange for my honest, unbiased review. All opinions are my own.
Adding that one exquisite, elegant work of art to your table during celebration dinners – especially if that work of art is something as unique and beautiful as the Hand-Painted Wine Rack From Bella Home International – let's your guests know how important the event is to you.

I love that the wine rack is hand-painted and this is something that I am proud to display on my table with a bottle of my own homemade wine, give as a gift to a special friend and hand down to my children someday.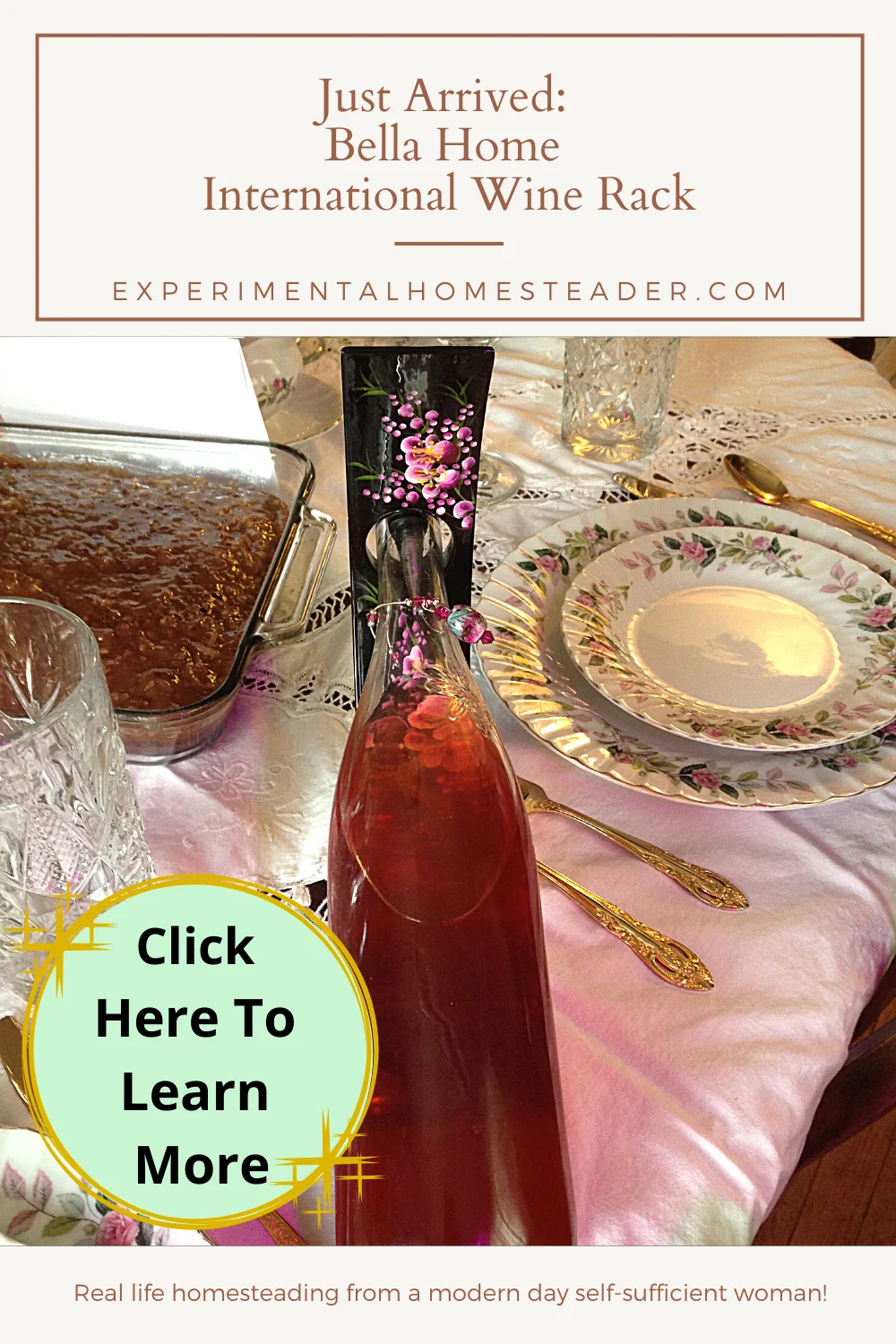 The Look Of The Bella Home International Wine Rack
The elegant look, hand-painted flowers and curved design went perfectly with the dishes I chose for my dinner, but even if you choose modern, matching dishes, there is one that is sure to suit your tastes.
The Bella Home International Hand-Painted Wine Racks are available with a variety of hand-painted designs.
In fact, I counted 14 different choices on Amazon and they even come in different colors.
When the wine rack is not in use, I display mine in my china cabinet where the lovely tranquil hand-painted scene continues to add a touch of elegance to my dining room.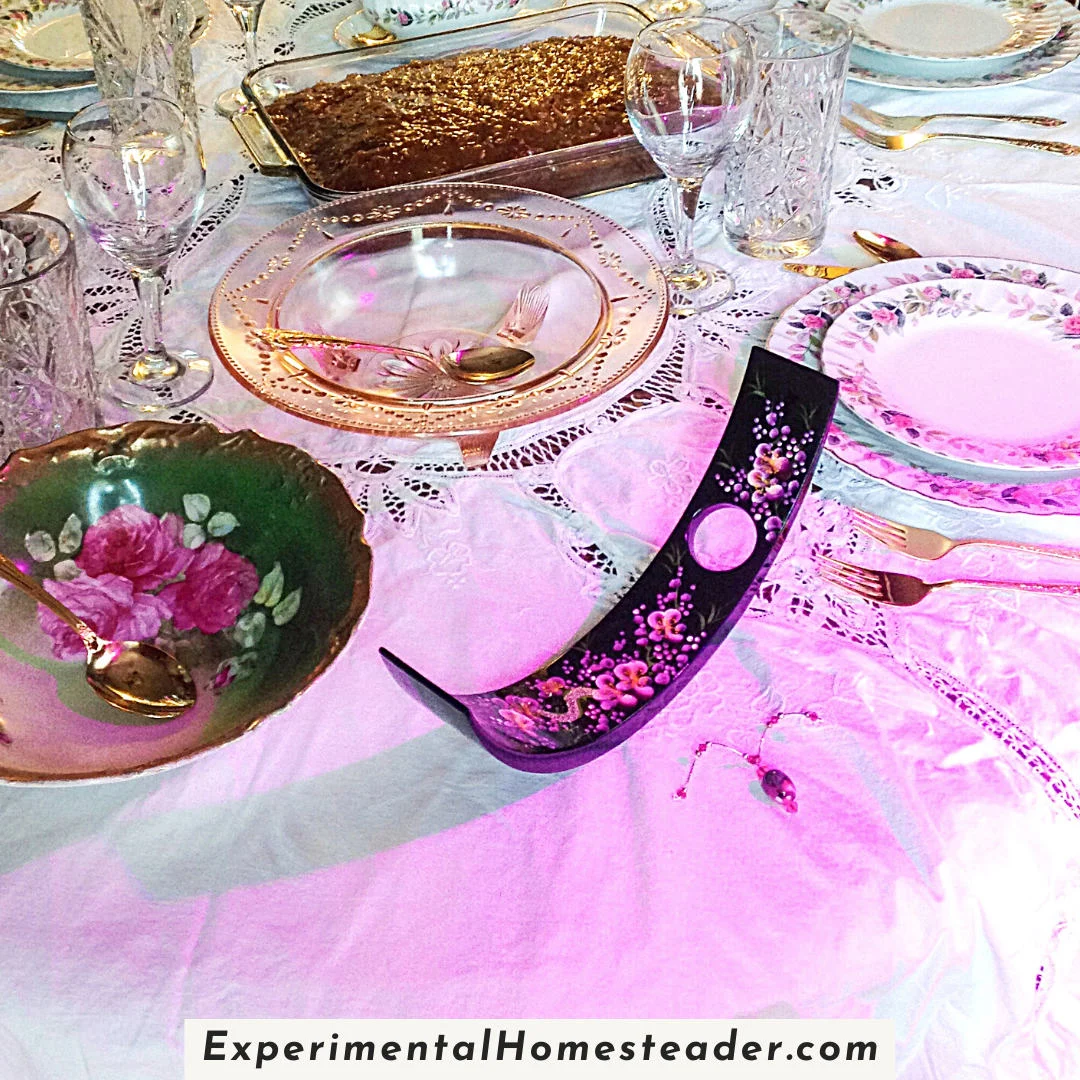 How The Bella Home International Wine Rack Works
The wine rack from Bella Home International certainly exceeded my expectations.
I loved the bonus Fleur de Lis wine bottle topper that came with it.
It fits wine bottle perfectly and they do not leak.
The wine rack is easy to use, just insert the bottle and let the wine rack cradle it on your table.
It will hold both open and sealed bottles.
I set my homemade wine bottle in it completely full, opened and re-sealed with the wine bottle topper that came with the wine rack.
No spillage.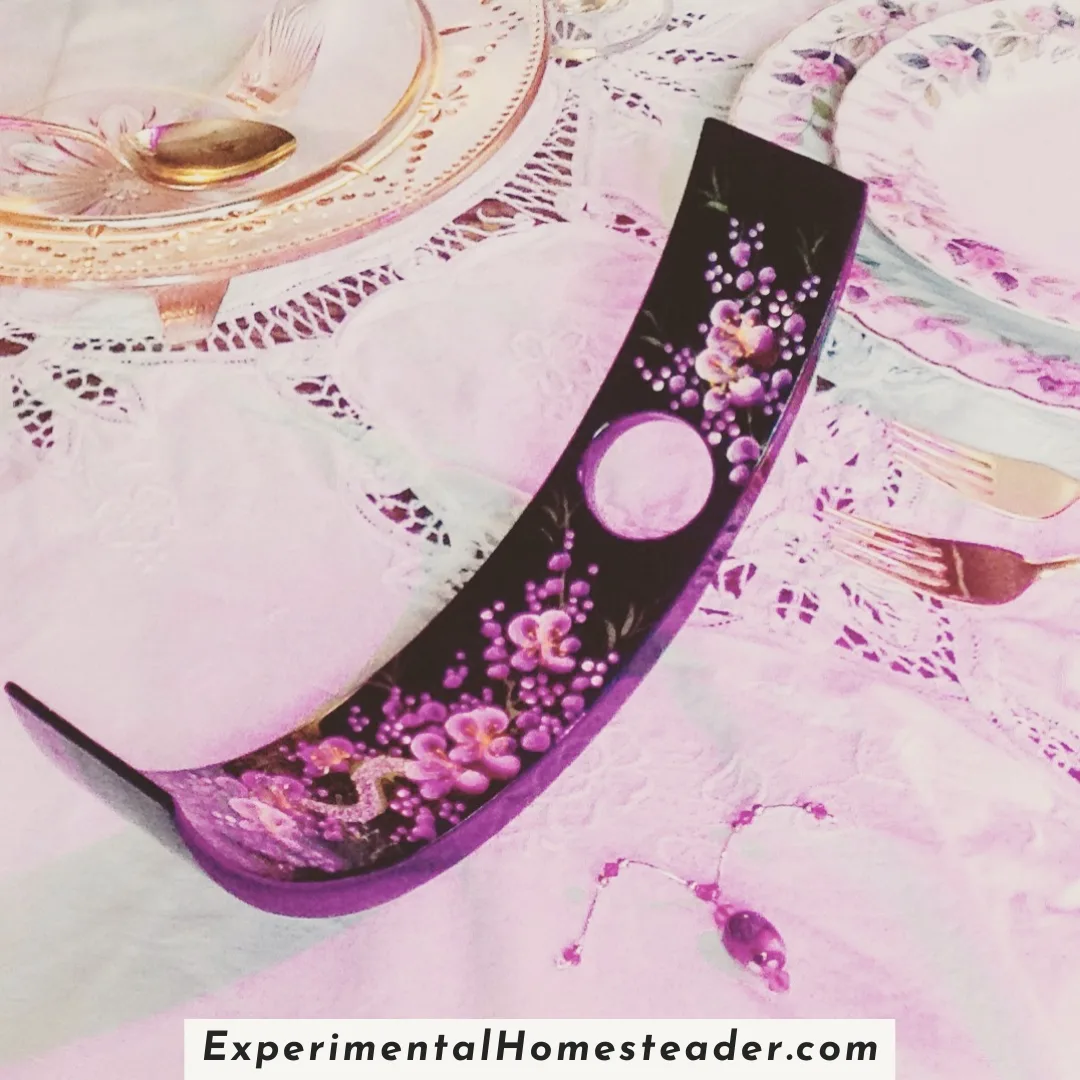 How I Used The Bella Home International Wine Rack
The wine rack is thick so it is not going to easily break and the lacquered finish gives it a nice shiny finish.
I used this for the first time at my dad's birthday party – and this was special because this was the first time in my life I had met him.
I was very proud to display it on the table – which I wanted to be perfect – and it was.
The memories of that day will always be attached to this wine rack and I am so glad I had it in time.
It really is the best way to serve wine – or hold reserve bottles until you are ready for them.
For those who like to aerate wine before you serve it, just buy an extra clean wine bottle or wash one up.
I did aerate my wine back into a bottle so I could use the wine rack for this very special event.
Other Options For Wine Racks
Sadly the Bella Home Internatioanl Wine Racks are no longer avaiable on Amazon although I do still have and use mine.
Thus I wanted to give you a few other options that I found in case you came here in search of a wine rack for your table.
A super cute idea I found was the spilled wine bottle holder in both red and white.
This one will definately get your guests attention as it really does look like the wine is spilling out of the wine bottle.
If you're looking for something fun – and that is perfect for summer parties, try the Flirty Flamingo Wine Bottle Holder.
If a flamingo fits the setting, you are going to want this one.
Of course there are wine bottle holders for dog and cat lovers too!
The Drincarier Cat Decor Wine Bottle Holder is perfect for anyone who loves cats and if you ask me it would look good just sitting in a dining room as decor maybe holding an unopened or empty bottle of wine.
For dog lovers, be sure to check out the True Lab Playful Pup Bottle Holder.
This is another cute item that would be good to use for everyday decor again holding an unopened bottle or empty bottle of wine.
There are many other choices in wine bottle holders on Amazon, but these were a few of my favorites that I felt you might like.