Disclaimer: The reviewer has received the product/service at a reduced price or for free. I am being compensated to participate in #Switch2Swerve challenge through the Bookieboo Influencer Network . I will switch out my regular sweetener to Swerve Sweetener from November 18 through December 20. All opinions are my own and are my honest opinions based on my own experience with the product.
When I heard about Swerve Sweetener I knew I wanted to give it a try, so I applied to be an ambassador and was chosen to receive the Swerve Sweetener Blogger Review Kit.

Swerve Sweetener is the ultimate sugar replacement with zero calories, no bitter aftertaste and best of all, it tastes and measures just like regular sugar.
Swerve is safe for people with diabetes because it does not affect insulin or blood glucose levels.
It is also ideal for people who want to limit their sugar intake but wish to do so using a natural sweetener instead of an artificial one according to the product literature.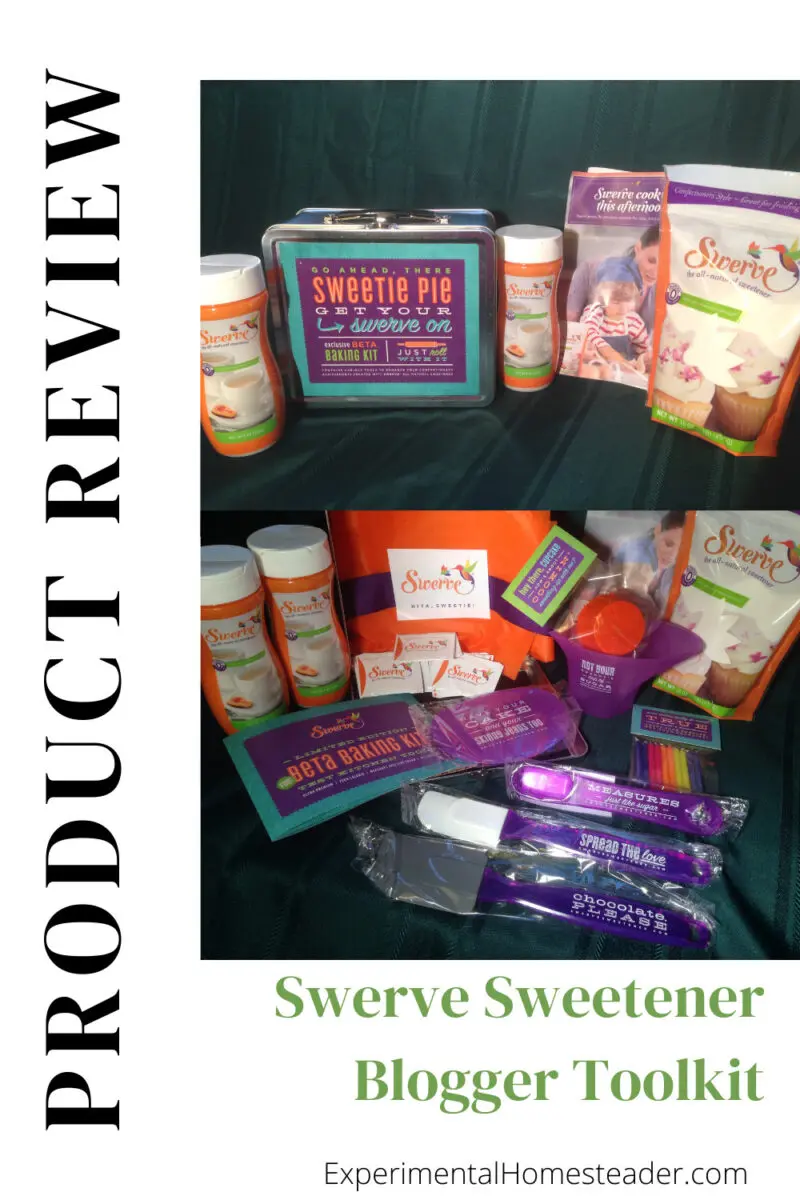 Since I just received my Swerve Sweetener blogger review kit yesterday, I have not had time to try it out in baked goods, but I intend to and that will be the subject of another upcoming blog post.
In the meantime, you can watch the video below to see what cool items were in the Swerve Sweetener blogger review kit.
Swerve Sweetener Blogger Review After First Taste Test
I did just try the Swerve Sweetener – both raw and in fresh brewed iced tea.
It is not as sweet tasting to me as sugar – which is a good thing because I have trouble tolerating sugar.
It is sweet though and there is no aftertaste.
It dissolved in the hot tea very easily and there was no residue in the bottom of the tea pitcher when I emptied it. 
I like this product and intend to look for it on the store shelves.
Remember – Swerve measures out cup for cup just like sugar, so you don't have to worry about doing any crazy math to figure out how to use it in your recipes.