Disclaimer: I received this product for free or at a reduced cost in exchange for my honest review. All opinions of this photo blanket review are my own.
There is a big difference between seeing your photographs on a computer screen or on your camera vs seeing them in print on a custom photo blanket.

When I elected to apply for the 50″ x 60″ photo blanket review I felt a little unsure of how my photograph would look on a blanket.
I was already aware of what a great printing job Collage.com did and of their high quality products.
Below I'll give you my thoughts on this collage.com photo blanket review so you can decide if it's something that you think is a good choice for you.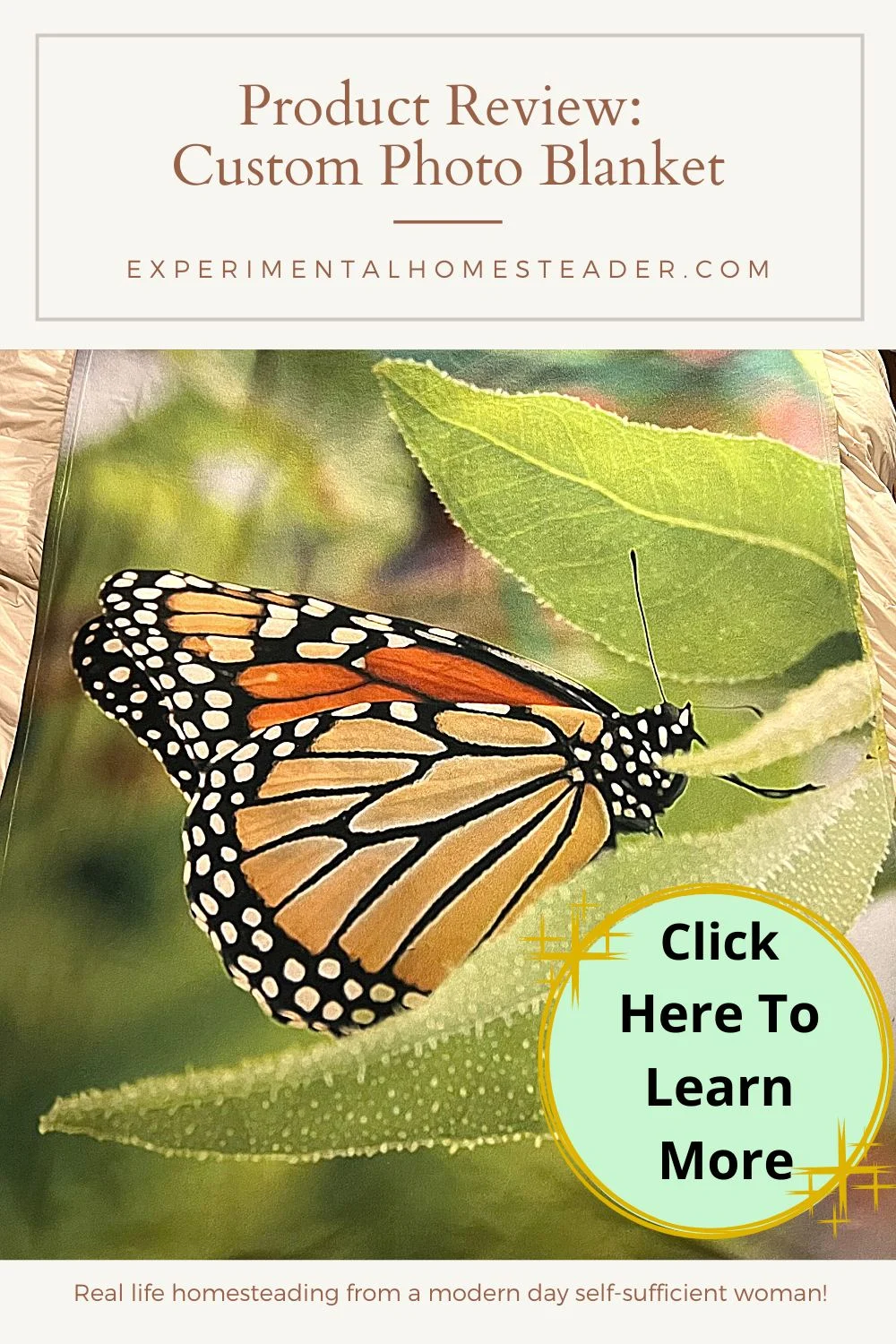 Is A Photo Blanket Worth It? 
Before this, I'd never dealt with anything quite like it.
I thought about it for a while and decided that I knew what photo I wanted to use. 
My concern was if my photo was high enough quality to be blown up large enough to fit this collage blanket.
I went to their website once I had received approval for this promotion and chose a photograph from my computer.
It was easy – and fast to upload it.
How To Create A Photo Blanket
Their program let me know if the photo I chose was large enough or not.
I used a Monarch Butterfly photograph I took in my greenhouse.
The Monarch Butterfly is sitting on lemon eucalyptus leaves.
I wondered if the essential oil droplets I could see in the photo and the fine hairs on the plant leaves would show up.
As you can see they did.
In fact, all the detail showed up – really well.
I was completely amazed by how great this blanket looked when it arrived.
I posted the photo of the blanket on social media and received compliment after compliment.
Many enquired who did the printing – that was collage.com.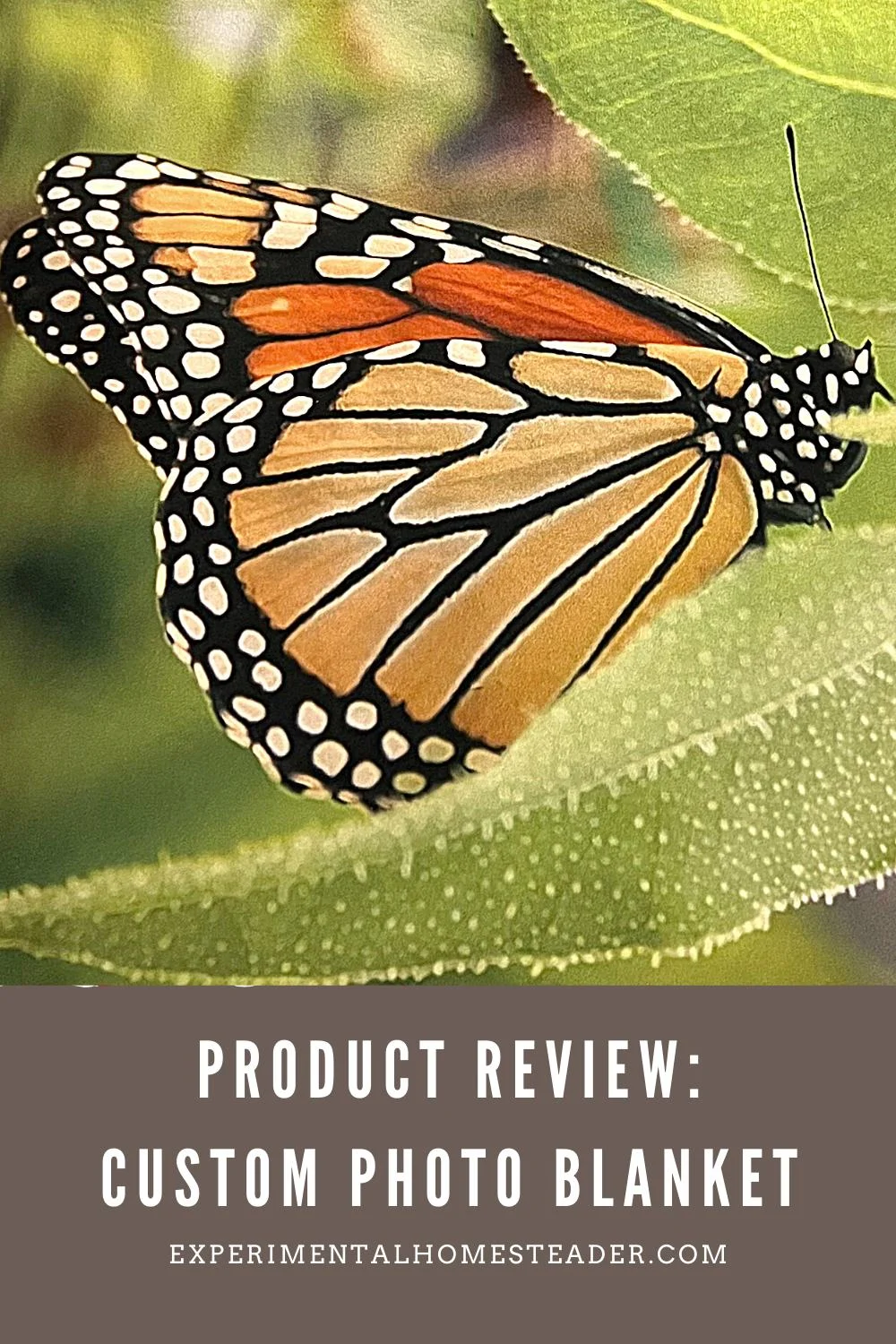 Reasons Why You Need a Photo Blanket
Every artist wants to see their work in print – especially if they finally took that one stunning photo.
Collage.com is the place to have this done as far as I am concerned.
I chose this blanket for me, but it would make a great gift for a birthday, wedding, anniversary or even at Christmas!
While I do think that it was a thinner blanket, I couldn't be happier with the outcome.
It allowed a photo that I was super proud of to be printed beautifully on the blanket.
It was a simple way to turn my art into something that I could use and snuggle with every single day.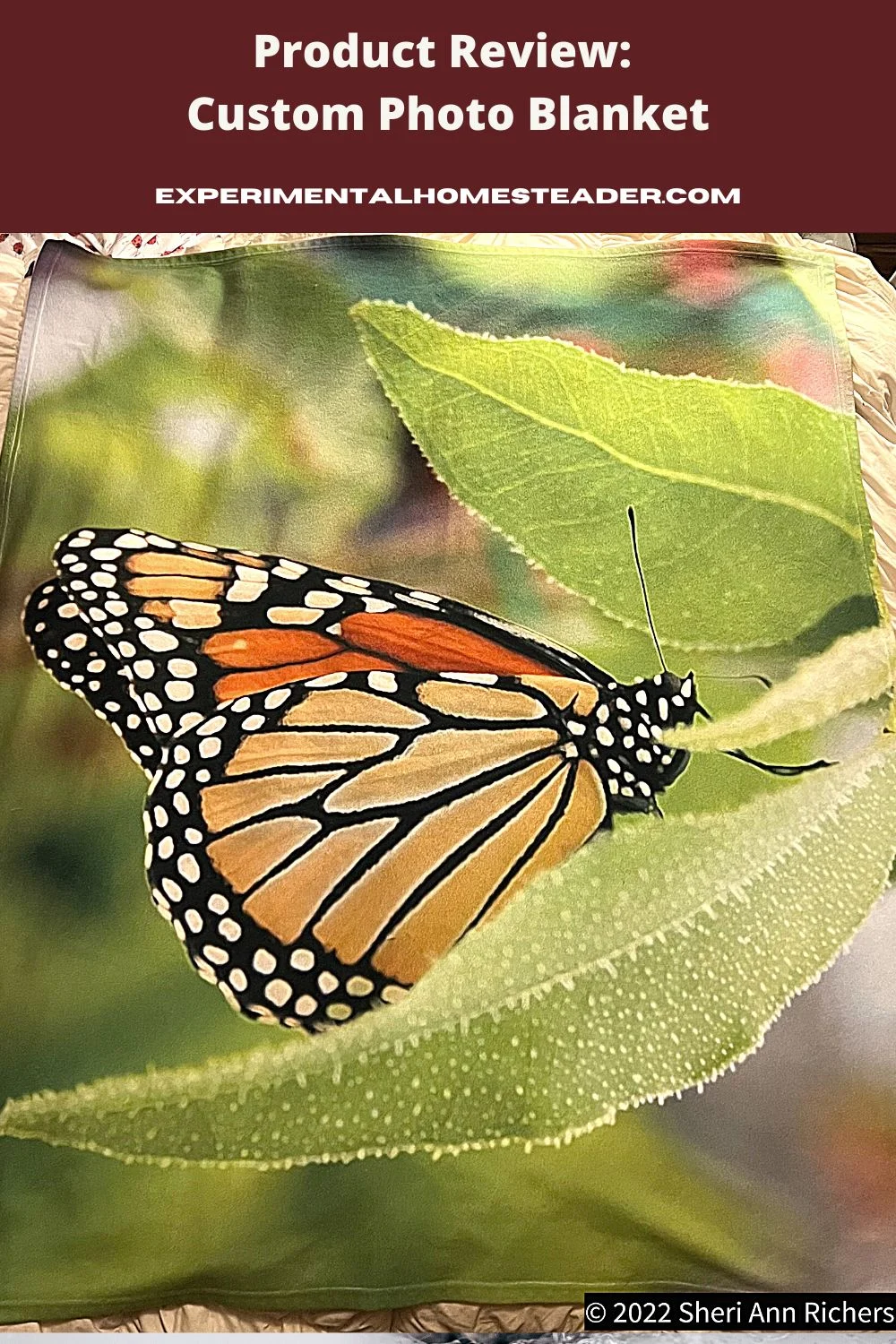 How To Store A Photo Blanket
I store this blanket just like I do my other blankets.
I keep it folded in the cedar chest and have it handy for when I'm feeling chilled. 
Be sure to follow the directions on cleaning and washing this blanket so that you don't do anything to disturb the quality. 
Custom Photo Blankets – A Great Gift Giving Idea
I think that there are endless options for giving this as a gift.
It could be the perfect keepsake for moms on Mother's Day, a great birthday gift for the kids to have a snugglie, or a great gift for dad on Father's Day, too. 
Keeping Warm On The Homestead
Don't forget that having extra blankets is the perfect way to stay warm on the homestead during cold weather.
You never know when there is going to be a power outage or heating issues, so having an abundance of blankets ready to use is key.