Disclaimer: I received this item for free in exchange for my honest review. All opinions are my own.
Nothing compares to the taste of fresh ground salt and pepper. However not all grinders are the same. I have a number of them and this is not my go-to grinder – and not just because it has both salt and pepper in it. It grinds a good amount each time you use it. It is easy enough to use that I have abandoned my electric grinder in place of this one – and I do have arthritis in my hands.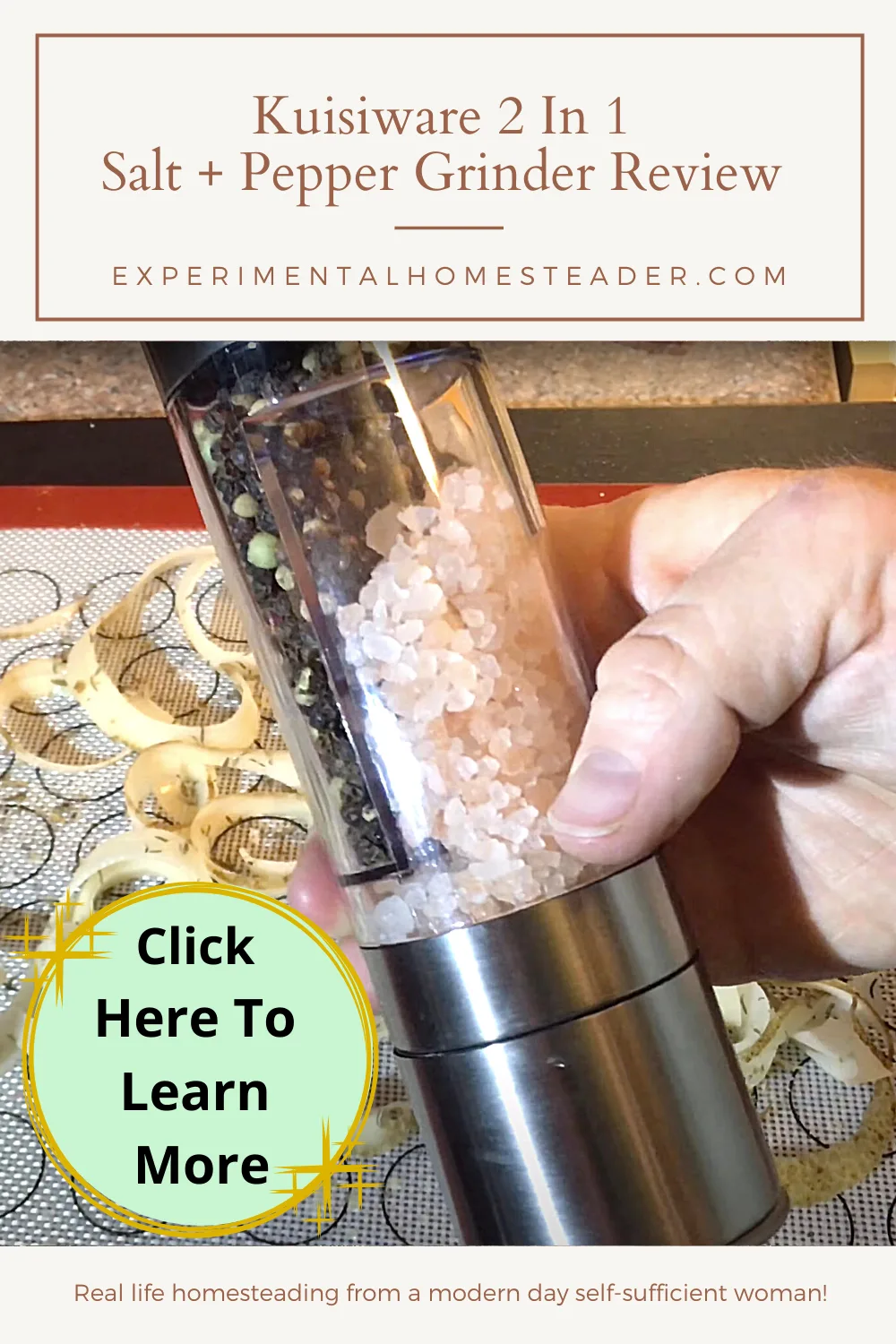 I can see the salt and pepper pieces that come out – however it is adjustable so if you don't want this, you can make it finer – or you can make the pieces larger. I like mine just large enough to see, but small enough to disappear in the food. This way I know how much salt and pepper I am adding.
There are caps on both ends – and mine came with some extra caps as well. They pop off and press back on. This salt and pepper grinder is easy to fill as well. You turn it one way to grind salt and another way to grind pepper.
It is very modern looking, easy to clean, easy for me to grip even with arthritis however I do dry my hands off before I grab for it. I am very happy with my purchase.