Disclaimer: I received this product for free for testing purposes. I am sharing my own, honest opinions in this post.
I'm always excited to try holistic pet foods – especially for Precious Angel my 13-year-old lab mix. I got him when he was just two weeks old. They said he was eight weeks old and we paid for him. He ran under my feet and I fell on him. That led to a trip to the vet where I found out he was going to be ok but was only two weeks old. Over the years we have tried a lot of holistic and organic foods. Some he likes – and some he doesn't. When it came to the Bil-Jac Farmer's Bounty Dog Food he loved it.

When something for him arrives, I allow him to sniff the box and then the packaging the item is in before I open it and offer it to him. I can usually tell by his reaction to the packaging how much or how little he is going to like the item.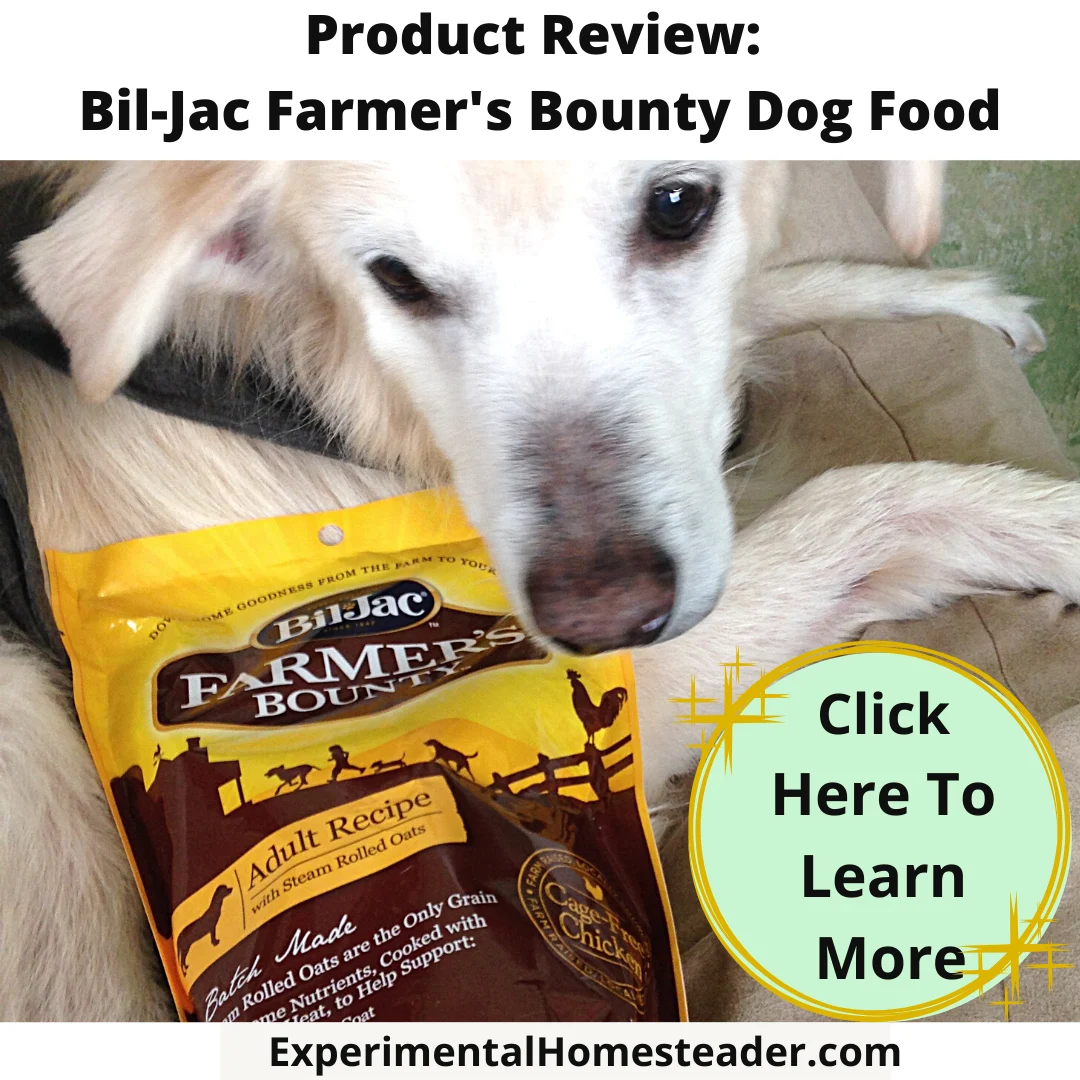 I could not get him to hold still long enough for me to get a good picture when it came to the Bil-Jac Farmer's Bounty Dog Food package. This is rare because he is used to having his photo taken. It told me he was super excited about this food. In fact, I had planned to give it to him the following day but his constant prancing by the package and sniffing the air made me change my mind. He ate it later that afternoon.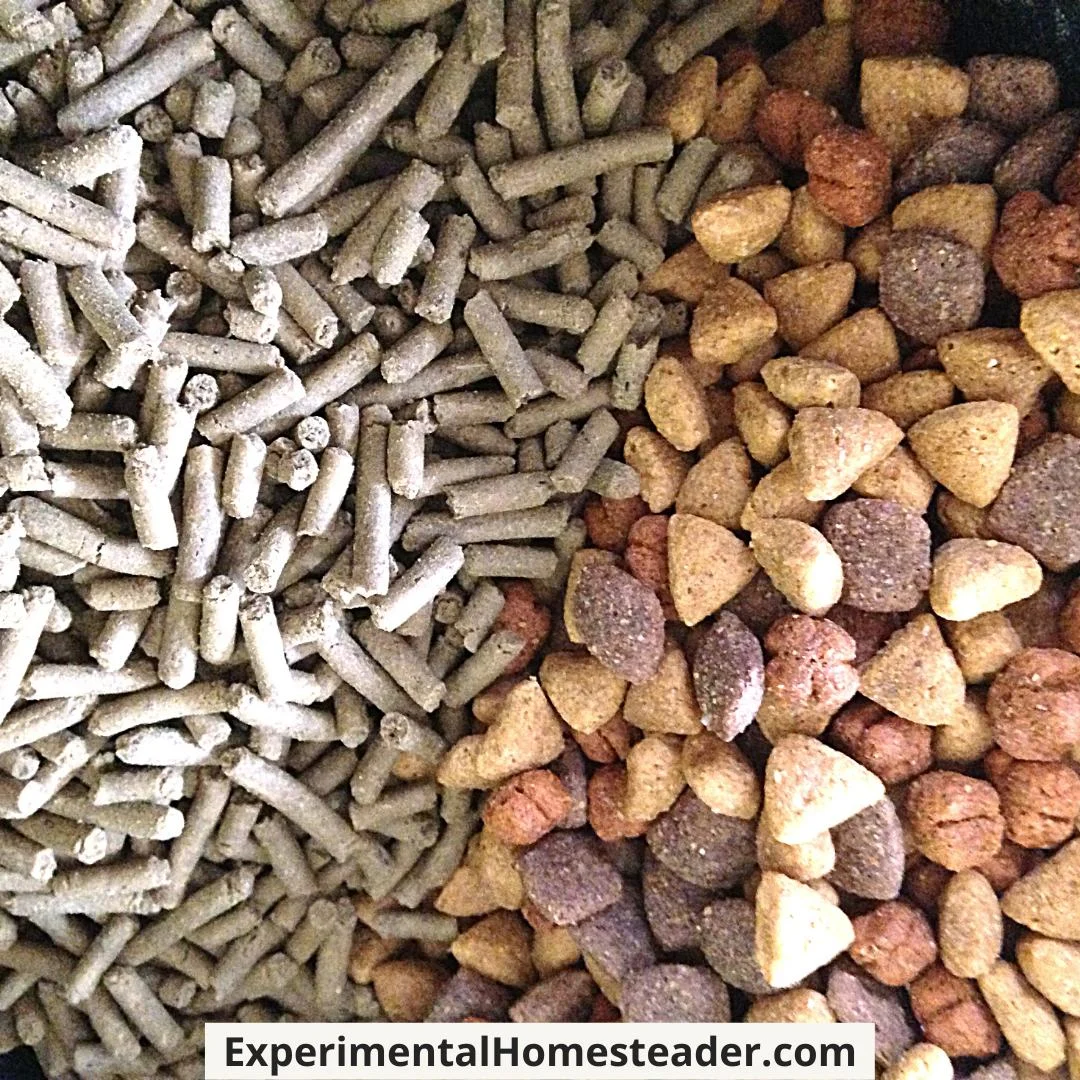 The pellet looking food is the Bil-Jac Farmer's Bounty Dog Food and the colored food is another leading brand. I put them side-by-side in his dish because the one he goes after first as well as the one he eats first tells me a lot. I have found sometimes he chooses the new food but prefers the old food. This time he ate the Bil-Jac Farmer's Bounty Dog Food – the entire 16 oz. package – in one setting – and that is rare. He is a night eater typically and this was the middle of the afternoon.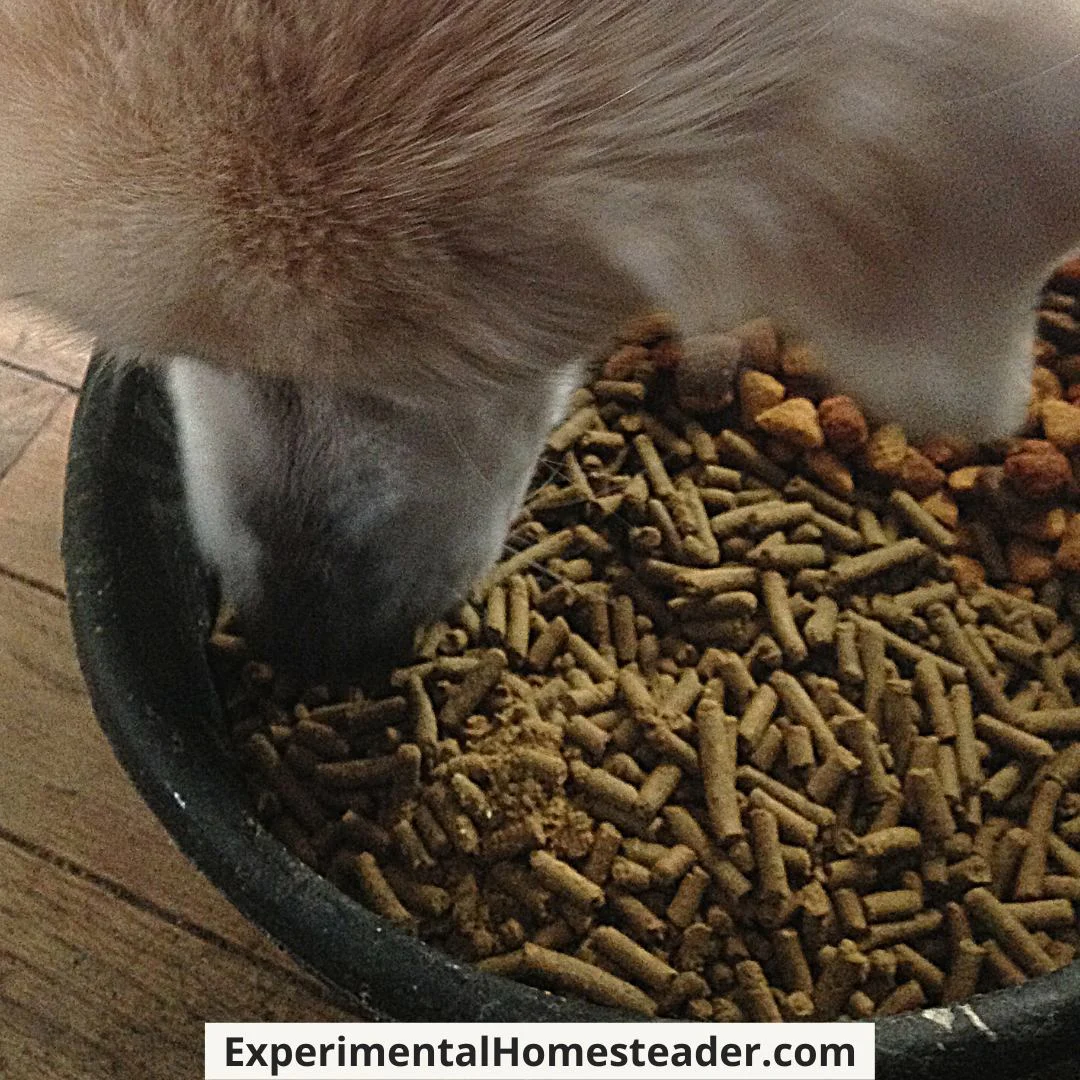 After he devoured the Bil-Jac Farmer's Bounty Dog Food he sniffed around on the floor for any missed pieces. He sniffed the dish a few more times but refused the other brand of dog food. He came to me to see if there was more and sniffed the empty  Bil-Jac Farmer's Bounty Dog Food bag. I have not seen him this excited about food in a long time so we made a trip to PetSmart to purchase more of this brand for him.
In the days since eating the Bil-Jac Farmer's Bounty Dog Food I have noticed he is more active and less constipated. I also noticed he fell less. I am not sure why. I asked the vet but she did not have an answer. She told me he has lived quite a long life for being a large breed dog. In October he will be 14. Obviously this is his favorite dog food and now I want to tell you why I think that is.
Steam rolled oats are the only grain and one of the ingredients is cage-free chicken that is locally sourced. In fact there was an entire 13 ounces of chicken in this one pound bag. Other garden goodies include beet pulp, lentils, pumpkin, blueberries, cranberries, apples, broccoli and rosemary extract – and did I mention he loves fresh produce from the garden? This dog food also contains kelp which is an additive I try to give all my animals.
A 24 pound bag of this food contains 20 pounds of chicken including the chicken organs which supply essential amino acids. Steam rolled oats supply energy and soluble fiber. The dog food is cooked one batch at a time under controlled heat do help retain nutrients, flavor and protect amino acids from damage.
I love this product because Precious Angel love's this product – and like most pet mommies I want my baby to eat what he likes that is healthy for him. Give this product a try and see how well your fur babies like it.
About the brand: Farmer's Bounty dog food is a new, wholesome dog food from Bil-Jac. It's made with steam-rolled oatmeal as the only grain, is batch-made to help retain nutritional ingredients and proudly made in the USA! Even better, we make it with an abundant amount of fresh, cage-free chicken and has the taste that dogs LOVE.