Disclaimer: I received this item for free in exchange for my honest review. All opinions are my own.

Sheri Ann Richerson from ExperimentalHomesteader.com is joined by Jeffrey Rhoades to talk about the Cooks Innovations Stainless Steel Butter Mill that she received for review.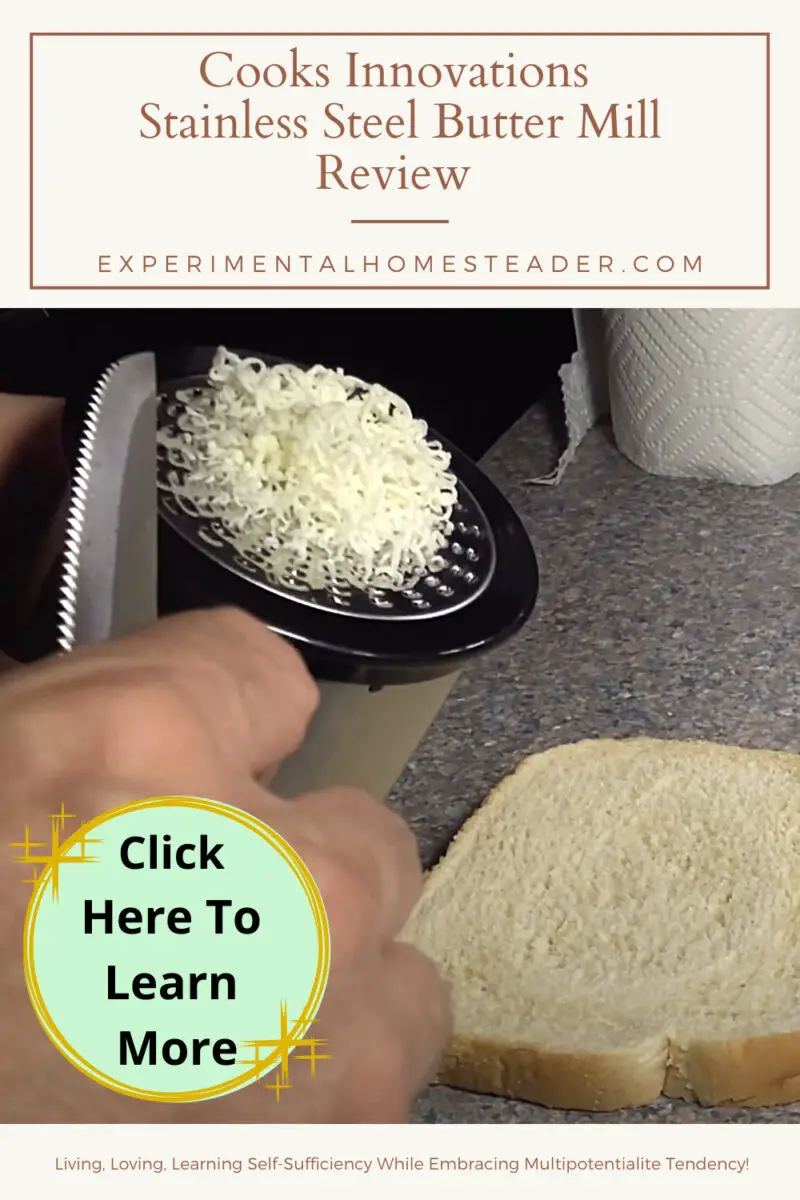 The design of the butter mill is really awesome. The butter that comes out of it is softer than just stick butter because it is shredded however it does not work well on white bread straight out of the bread bag.
Leaving the shreds set at room temperature for a few minutes certainly softens them so that you can spread it easily on white bread. For putting on hot foods – or using when cooking vegetables, it works great because instead of ending up with large chunks of butter in one area you can spread the shreds over the entire dish. I absolutely love using this for putting butter on baked potatoes!
I love that I can use this with honey (affiliate link) or herb butter as well as plain butter. The sticks of butter that I buy did fit into this perfectly however please note that I do not buy standard stick butter. I buy an organic butter that is wider and thicker than normal stick butter.
I did feel it was easy to use and so did my husband but you do have to hold it a certain way. I love that I can cap the butter mill and set it right back in my refrigerator, then just sit it on the countertop when I ready to use it. I love the look. It is a bit tricky to dissemble and re-assemble the first time you do it but once you know how to do it, it is a simple process.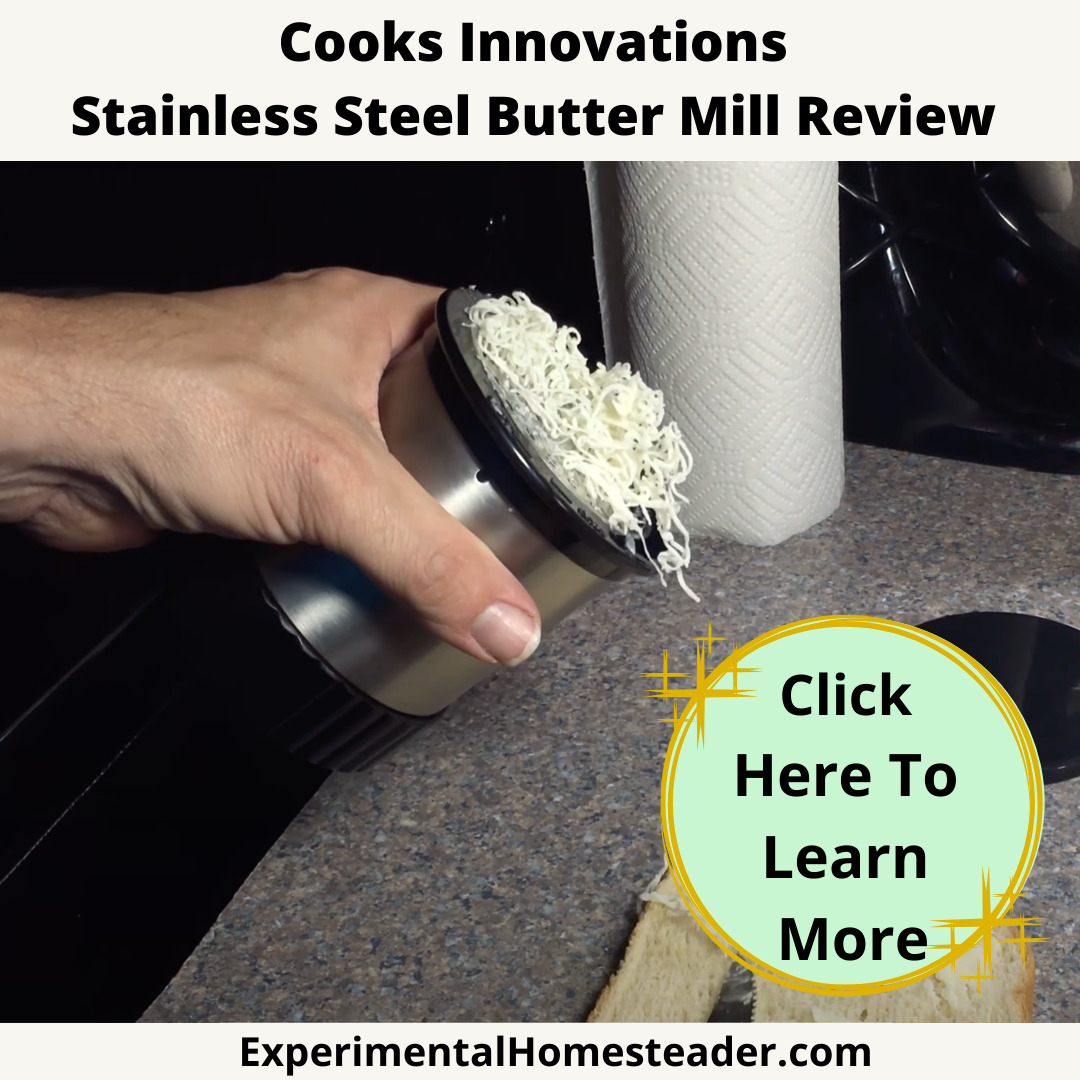 One other thing I did notice is I seem to be using less butter when I use this butter mill than when I just cut off a section of butter from the stick. Best of all, I can still taste the butter on the food I put it on.
Overall I am happy with this item and am using it daily. My recommendation is to look carefully at the pros and cons so you know what this does and does not do.
Disclaimer: I did receive this item for free or at a reduced price in exchange for my honest, unbiased review. All opinions are my own.
Click here to purchase the Cooks Innovations Stainless Steel Butter Mill – please note this is an affiliate link and I do get a small percentage if you purchase this item using this link.