Disclaimer: I received this product for free or at a reduced price in exchange for my honest review. All opinions are 100% my own.
I had wanted to try liquid chalk markers for quite some time. When I was offered these UltimateChalksTM Premium Liquid Chalk Markers
for review I quickly accepted. When they arrived the first thing I wanted to do was to try my hand at a project.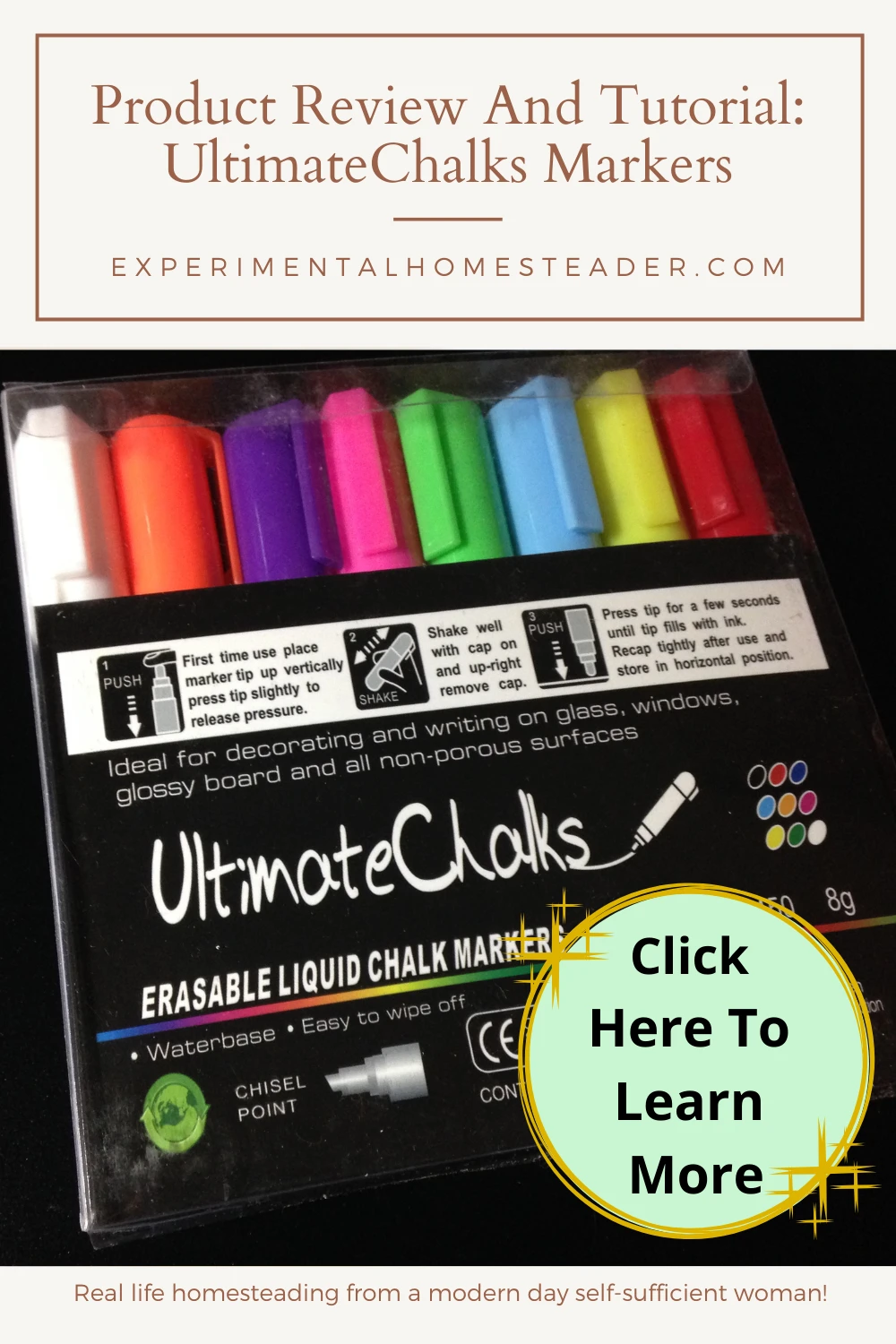 I chose to use a stencil on a chalkboard I already had. Before beginning I tested one of the markers on the back of the chalkboard to make sure they were erasable. I left the mark on the chalkboard for several hours, then used a damp paper towel to try to remove the mark. It wiped right off, so I decided to go ahead with my project. I made a video with my first project. It is below.

The UltimateChalksTM Premium Liquid Chalk Markers
did take several minutes before the chisel point tips fill with liquid. I love the bright colors that came in this set and the fact that the liquid chalk is dust-free. I also like that they work on any nonporous surface such as metal, glass and even mirrors. I can't wait to use them in some of my  holiday decor – and they are ideal for decorating glasses or other party decor such as menu boards. They write very smoothly. The chisel tip is great for outlining a pattern before filling it in – oh and if you accidentally get a color in the wrong spot you can either remove it with a damp towel or Q-Tip or color over it once it dries.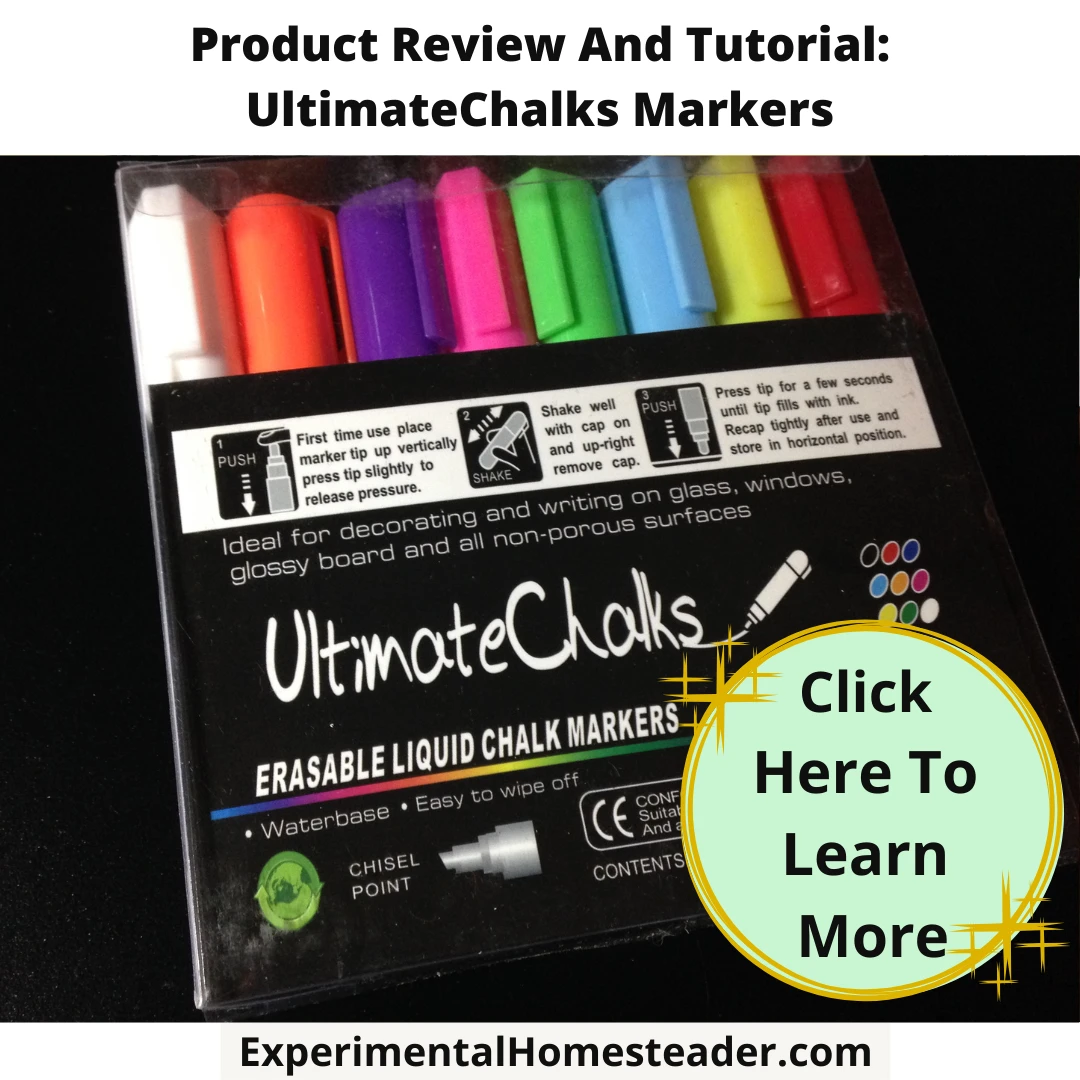 Once dry, the chalk is smudge-free unless you get water on it, then it will smear and wash away. I really do love these chalk markers and had I known how great they were I would have bought some sooner. Be sure to read and follow the instructions before you use them for the first time and do expect that it will take some practice to get your project perfect unless you are already used to stenciling or using markers. I also think these markers would be great for kids to use since they come off of nonporous surfaces with water alone.