Disclaimer: This review was made possible by the Double Duty Divas and Cascade. I was provided the featured product free of charge to facilitate my review, but all opinions are 100% mine.

French toast is messy – and so are the toppings that go along with it, so when I had the opportunity to host a toast to French Toast Party, I knew the dishes were going to be a sticky, gooey mess.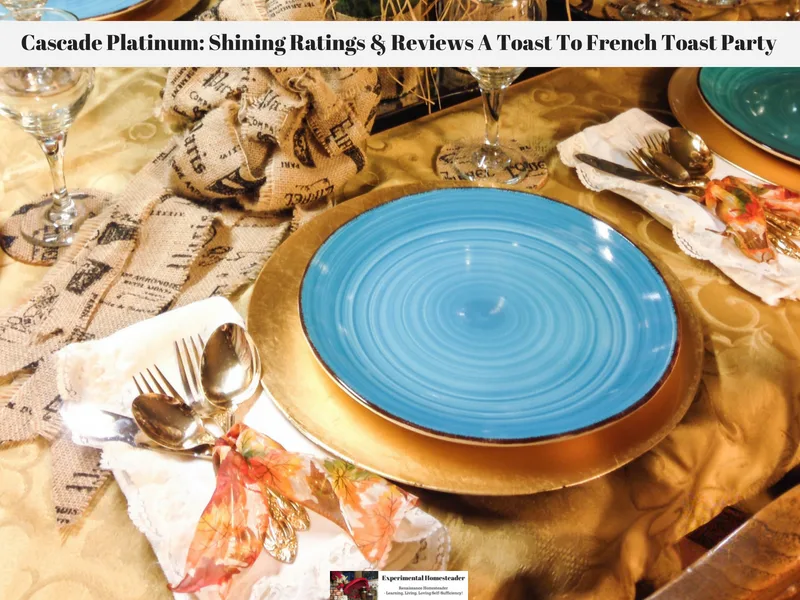 I also know I had Cascade Platinum Actionpacs – and they were performing better than any other dishwasher detergent I had tried, so I decided to give this party a try.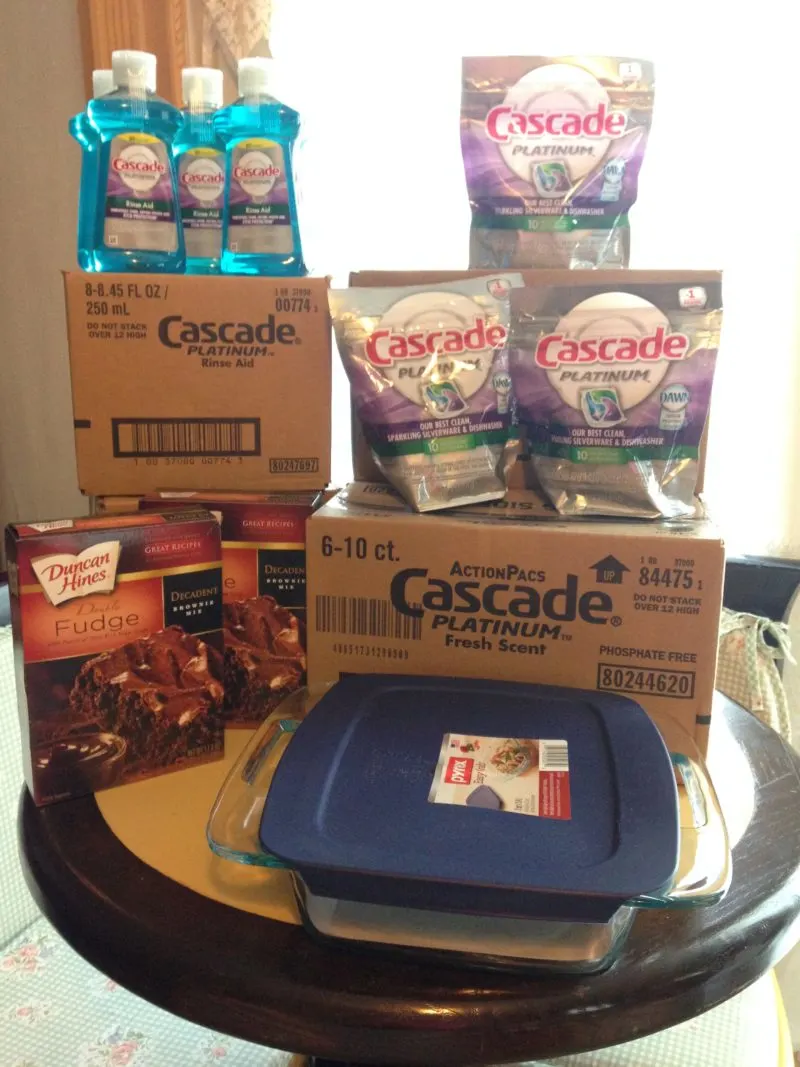 The Campaign Plus Gift Packs For My Guests
I wanted to share the good news with all my friends so I was excited when Cascade chose me to work on the #cascadeshiningreviews campaign.
I have had two sponsored parties with ten different guests per party.
We cooked, we ate, I loaded the dishwasher and did a reveal in front of everyone both times.
Each and every guest was impressed at how clean the dishes were.
Each and every guest was given one package of Cascade Platinum action pacs to take home and try for themselves as well as a bottle of Cascade Rinse Aid.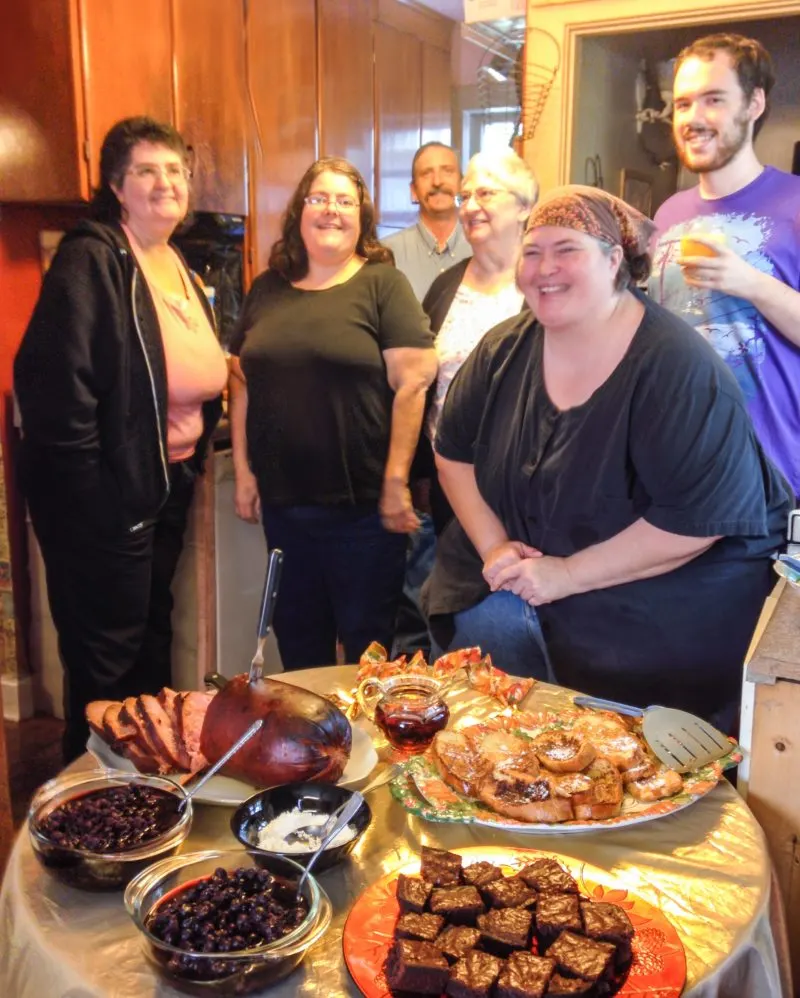 Two Parties With Two Different Menus
The first party was A Taste Of Comfort Foods.
I made roasted chicken and cornish hens, a sous vide herb crusted beef roast, homemade macaroni and cheese, mashed potatoes, homemade gravy, homemade dinner rolls, 2 kinds of cupcakes and fudge brownies.
I served homemade red wine, sweet tea and a lemon-rosemary water in stemware.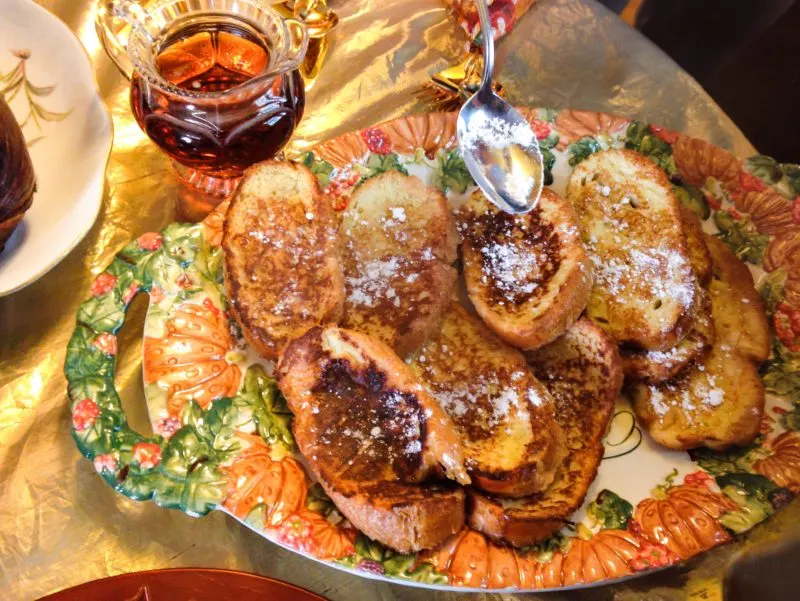 For the second party, A Toast To French Toast, we made homemade French toast and ham.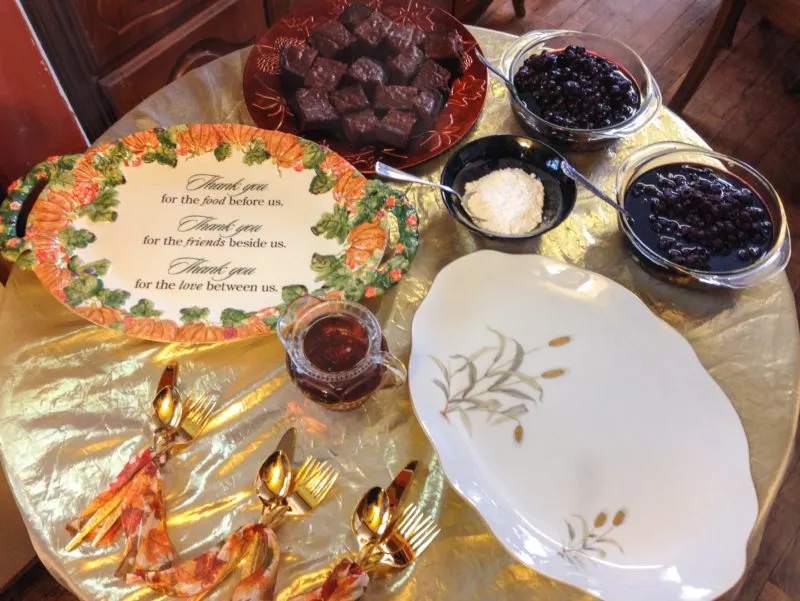 I filled bowls with blueberries, raspberries and rosemary vanilla pears.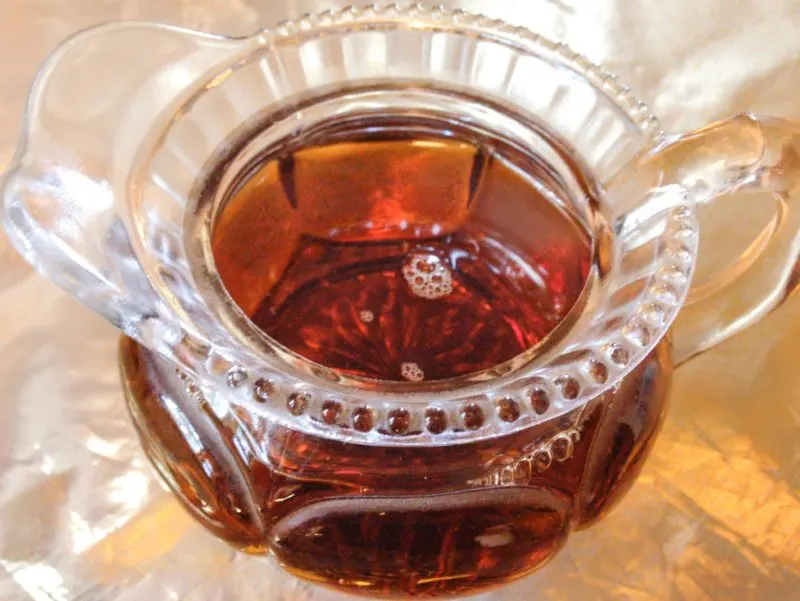 I filled a small glass pitcher with homemade maple syrup.
This time the beverages consisted of orange juice, milk, lemon-rosemary water and sweet tea in stemware.
After we ate, a combination of cookware, stemware and everyday dishes were loaded into the dishwasher.
Everything came out spotless.
The Details Of The Party
Here is how the campaign was carried out:
First, I was asked to invite 10 friends over for brunch.
Plates were loaded with all the goodies served – the ham, the French toast, the fruit and maple syrup flowed freely on the plates.
Drinks were served in stemware.
Everyone talked, ate and had a good time.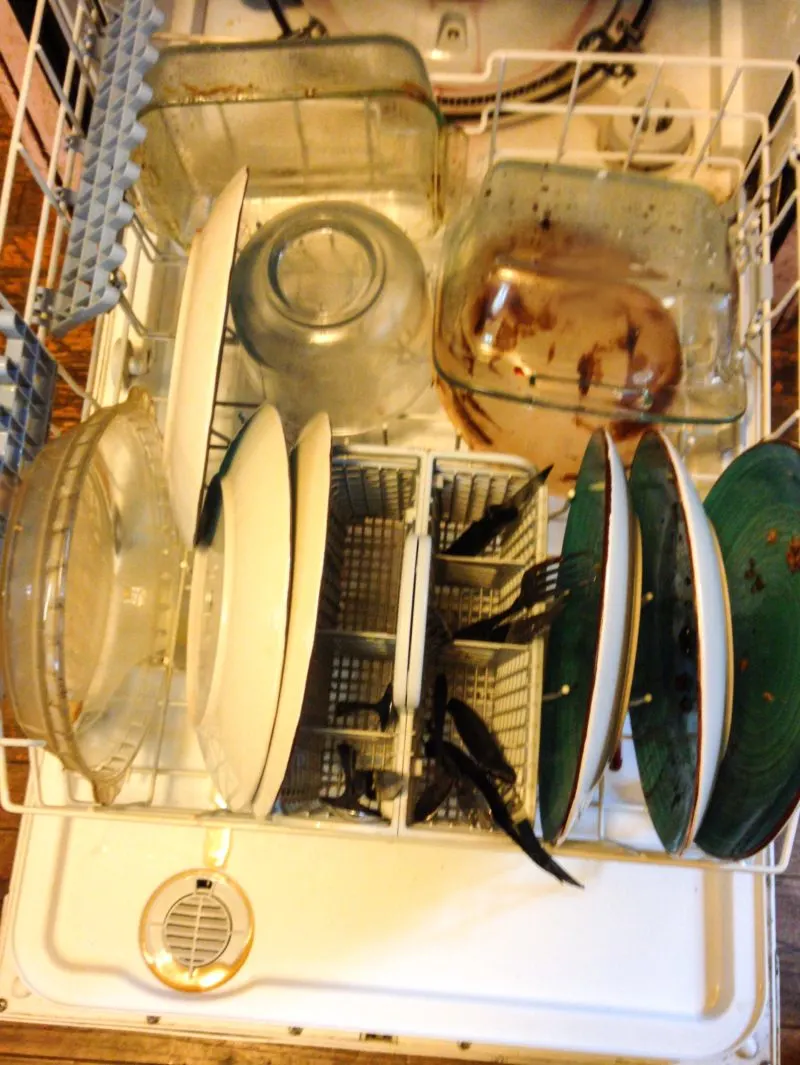 Time To Load The Dishwasher
Then once everyone was done eating the sticky, gooey dishes were loaded into the dishwasher along with the pans I cooked the food in.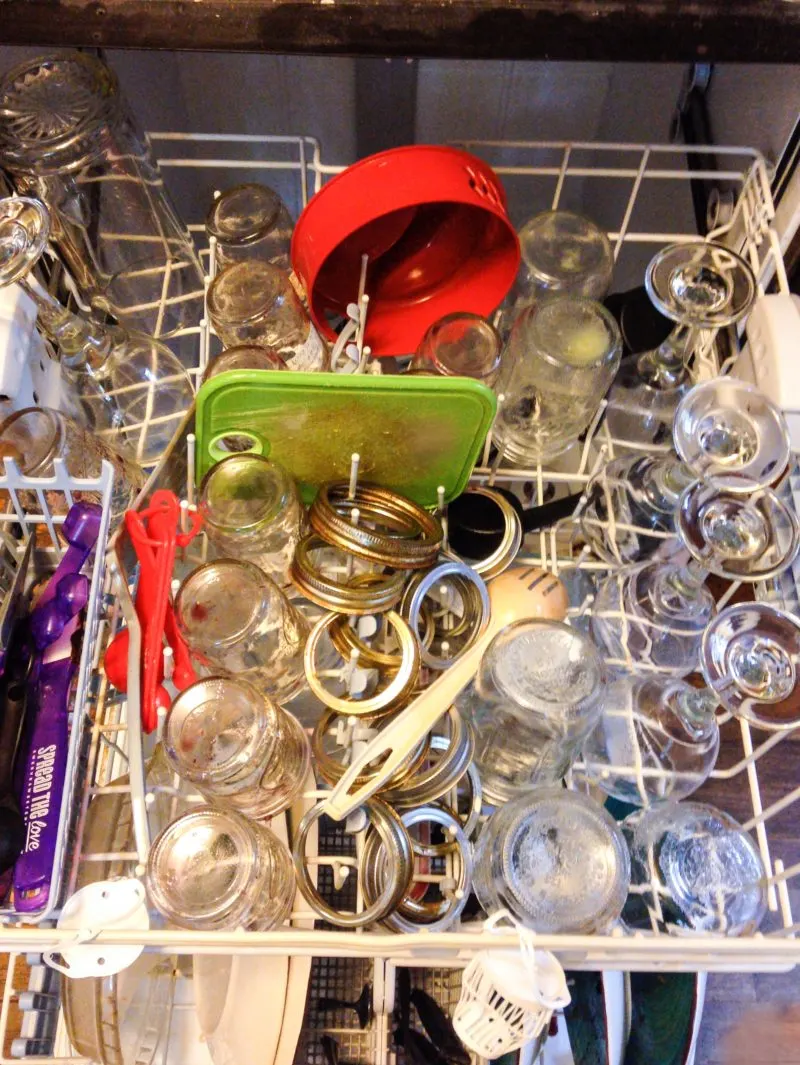 Yes, even the stemware was loaded on the top rack.
None of the dishes were washed or rinsed.
In fact, the brownies were baked the day before the party and that pan was left in the dishwasher overnight just waiting for the party dishes to be added.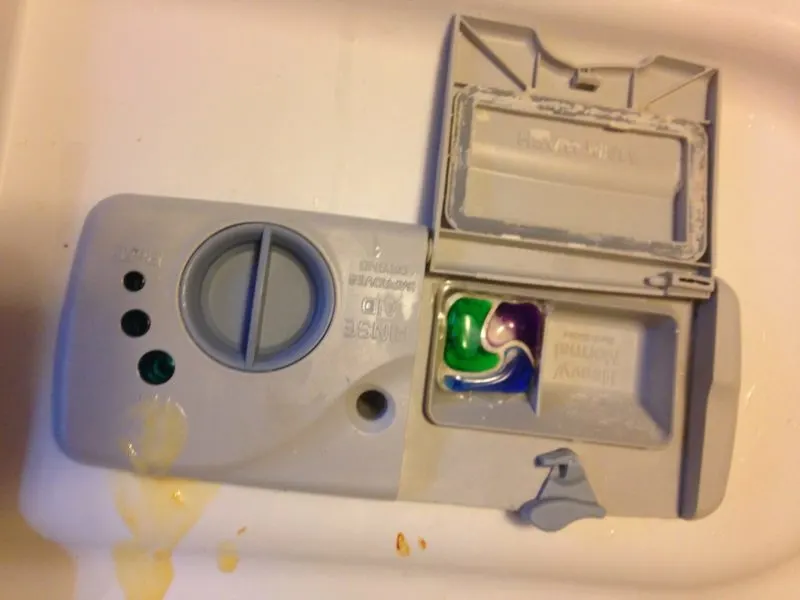 I placed one Cascade Platinum action pac in the dishwasher detergent chamber, closed it and started my dishwasher.
I already had plenty of Cascade Rinse Aid in the dishwasher.
Then – after the dishwasher finished washing the dishes – I did the reveal so my guests could see what a great job Cascade Platinum did.
Everyone was impressed.
Dishwasher Education Time
Besides seeing first hand how Cascade Platinum powers away food, guests were educated.
There is a lot to learn about the proper way to use a dishwasher and I am so glad I was chosen to share this information with the guests at my party as well as all of you.
Education is the key to ensuring a superior dish cleaning experience regardless of how fancy or new your dishwasher is.
In fact, it is not even necessary to pre-wash or rinse your dishes.
That's right!
Simply toss large bits of food into the garbage disposal or trash can, then load those dirty dishes right into your dishwasher.
You save both money and time by not having to rinse anything off.
You know how much you'll appreciate that once you give it a try – and I admit, I was skeptical, but Cascade Platinum has earned my trust – so even dishes that sit overnight don't get rinsed off.
They simply go right into the dishwasher.
Smaller bits of food don't bother me either because now I know that all dishwashers have a garbage disposal built in – and while it is not equipped to deal with large scraps, it works great on crumbs and smaller bits of food.
The other thing I've learned is how important it is to stack the dishes in the dishwasher the right way.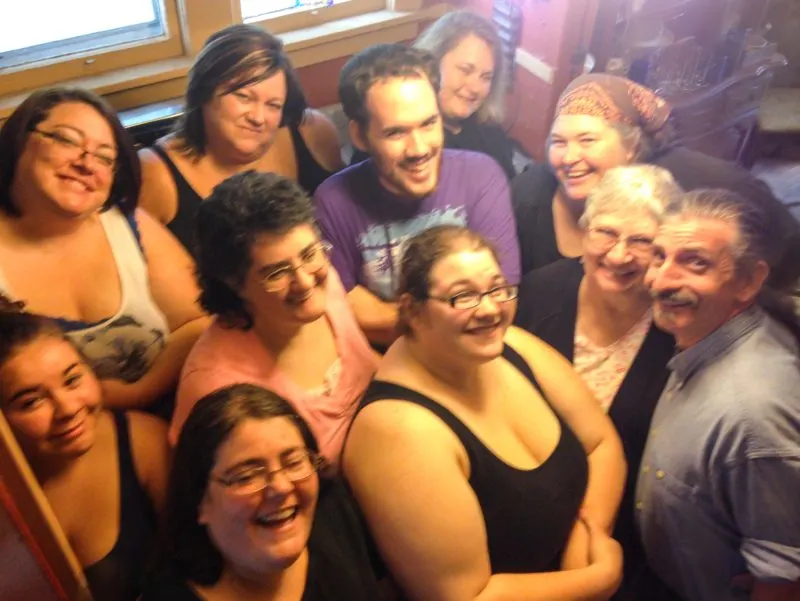 Dishwasher Loading Tips
Here are some really important things you need to know about the proper way to stack a dishwasher.
Prevent bulky items from blocking the sprayers.
Place tall pans and dishes in the back of the bottom rack so they do not block the detergent chamber.
Place glasses and other fragile items in the top rack.
Set glasses in between the tines, not over them. This helps prevent spots.
Thread long utensils through the coffee-mug handles so they remain secure during the wash cycle.
Make sure there are no utensils blocking the nozzle or sprayer.
Load big dishes on the bottom rack, face down so the water can reach all the nooks and crannies.

Cascade Platinum Continues To Impress
Cascade Platinum continues to impress me, wash after wash.
It removes tough dried on foods, sticky foods and powers through nasty dishes in a way no other dishwasher detergent ever has.
I can wash those nasty dishes right along with my good stemware – everything comes out clean and spot-free.
Share Your Thoughts On Cascade Platinum
As the guests began to depart, they were given their Cascade products to take home and try out for themselves.
Each guest was also asked to go to the Cascade website and leave a review using #cascadeshiningreviews in both the body and title of the review.
I did have several computers set up here for those who wanted to leave their thoughts that day.
Have an opinion to share?
Head to the Cascade website to leave a short review of Cascade Platinum  including #CascadeShiningReviews.
Final Thoughts
By following the simple steps above and using Cascade Platinum action pacs and Cascade Rinse Aid I have truly seen a difference in the way my dishwasher cleans.
In fact, I am so impressed I use my dishwasher every night now.
Be sure to like them on Facebook and follow them on Twitter.
I highly recommend the following articles:
Use the buttons on the right hand side of the screen to share this article with friends or family who might find it useful. Pin the picture below to your pinboard on Pinterest for future reference.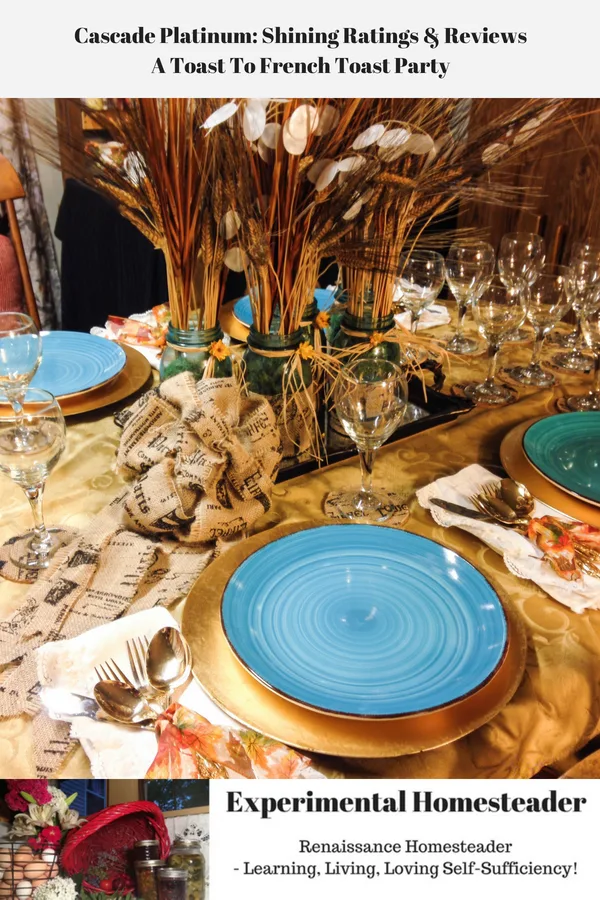 SaveSave
SaveSave