Disclaimer: I received this item for free or at a reduced price in exchange for my honest, unbiased review. All opinions are my own.

This is a very nice product, well packaged and has a nice smooth taste – but be aware it tastes like green vegetables instead of tea. I was impressed that the Midori Spring Ceremonial Match Green Tea contains over 137x the EGCG levels that of regular steeped tea. It is no wonder that organic matcha tea helps increase energy levels, reduce stress, improve mental alertness, cleanse the body, support the immune system and helps to reduce inflammation. I love that this brand is gluten free, GMO free and does not contain pesticides, soy or wheat.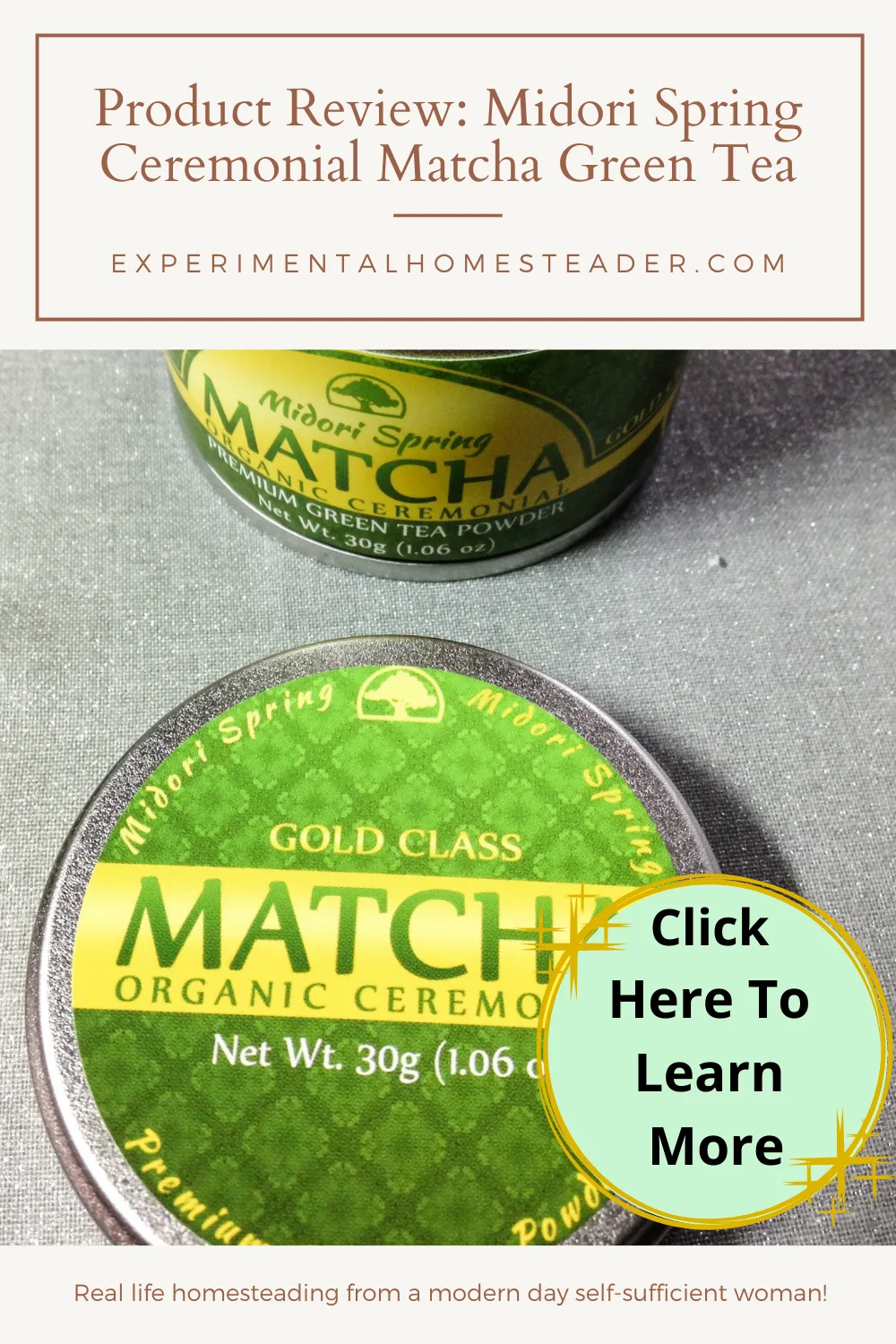 The tin can with the pop top is very nice, it is food grade and really does hold in the freshness. The lid itself screws on. Once you open it however do store it in the refrigerator to help maintain freshness. This particular tea is ceremonial grade harvested from the first flush then ground by a Mikage Stone Mill to produce the final product. I like that the tea ceremony is on the can plus there are recipes and tips on their website.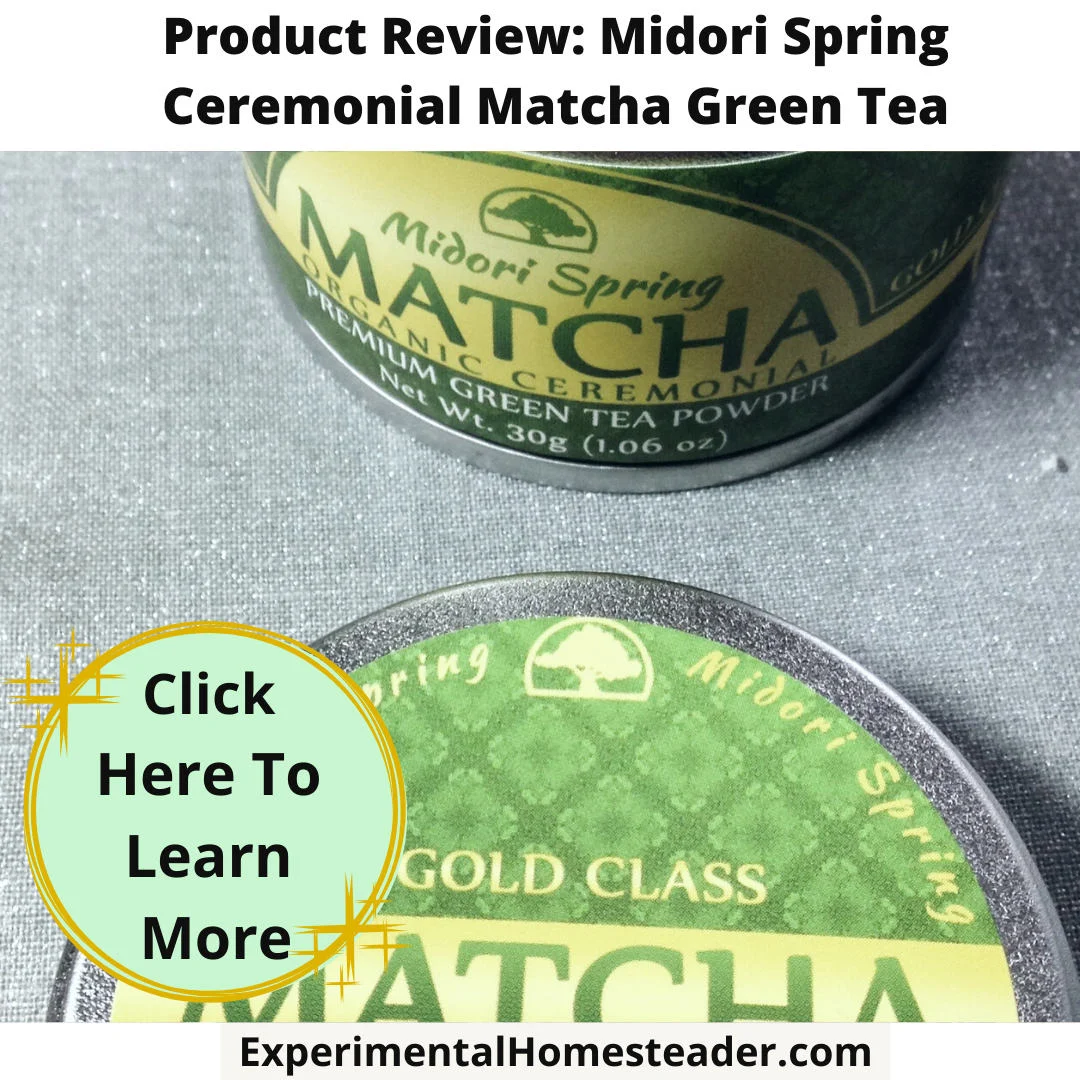 It is best to use a whisk to blend the Midori Spring Ceremonial Matcha Green Tea powder into the water because otherwise it may still contain some lumps. For those who are like me and like their tea a little on the sweet side adding some honey or another type of sweetener is necessary. The powder is a nice bright green – the greenest I have seen. This is a higher grade of tea than some of the other types of Matcha Tea so keep that in mind when choosing one especially if you only intend to cook with it.