Disclaimer: The reviewer has received the product/service at a reduced price or for free. All opinions contained in this post are my own and are my honest thoughts based on my own experience with this product.
Precious Angel is a 13 year-old lab mix. For the past year he has had a few issues going up and down the steps, getting on the couch and especially the bed. We have had to pick him up to put him up in the bed many times. I have tried a lot of products to help him because he doesn't seem to be in pain, it just seems his mobility is limited. When Pet Naturals contacted me and offered me a sample of their Hip + Joint for Precious Angel to try I was really excited. I really like the fact that all of the ingredients they use in their products are of the highest quality and are evaluated for both purity and potency prior to use. This makes me feel confident about giving these therapeutic supplements to him. Pet Naturals products also bear the National Animal Supplement Council (NASC) seal. What this means is that their products meet the NASC's guidelines for quality, integrity and truth in labeling.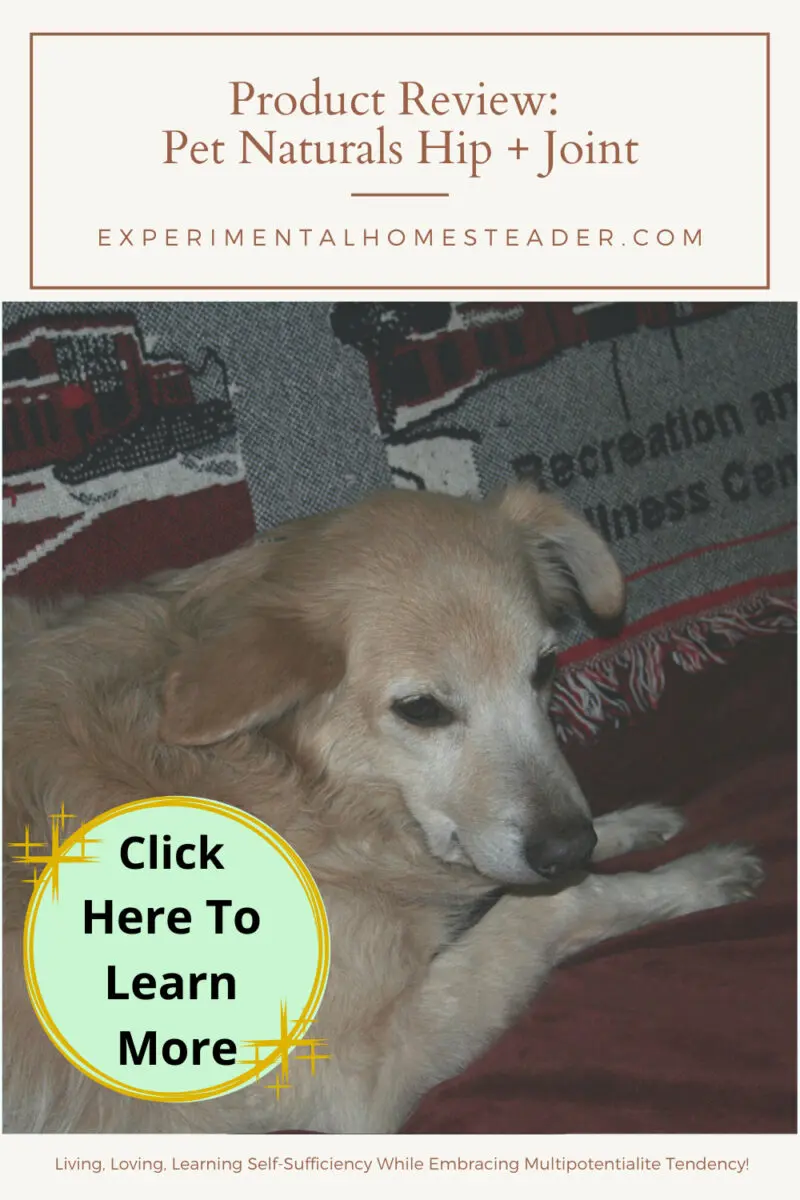 When the package arrived, I looked at the ingredients first since. I was curious what the Pet Naturals Hip + Joint contained that would improve and support Precious Angel's hip, joint and connective tissue function. This product contained glucosamine HCI, Methylsulfonylmethane (MSM), chondroitin sulfate and N,N- Dimethylglycine HCI (DMG). Those were big words to me and I wanted to know what each one did. In the box was a letter that gave a clear explanation. The glucosamine HCI is a natural, anti-inflammatory substance derived from shellfish. It forms and repairs body tissue such as cartilage plus it improves joint health naturally which helps improve mobility. Methylsulfonylmethane (MSM) is a natural sulfur compound. It helps reduce pain, inflammation and improves joint flexibility. Chondroitin sulfate is a natural substance found in dog's cartilage. When combined with the glucosamine it has a beneficial effect on dog's joints. N,N- Dimethylglycine HCI (DMG) is an intermediary metabolite. It increases oxygen utilization in dog's tissue's.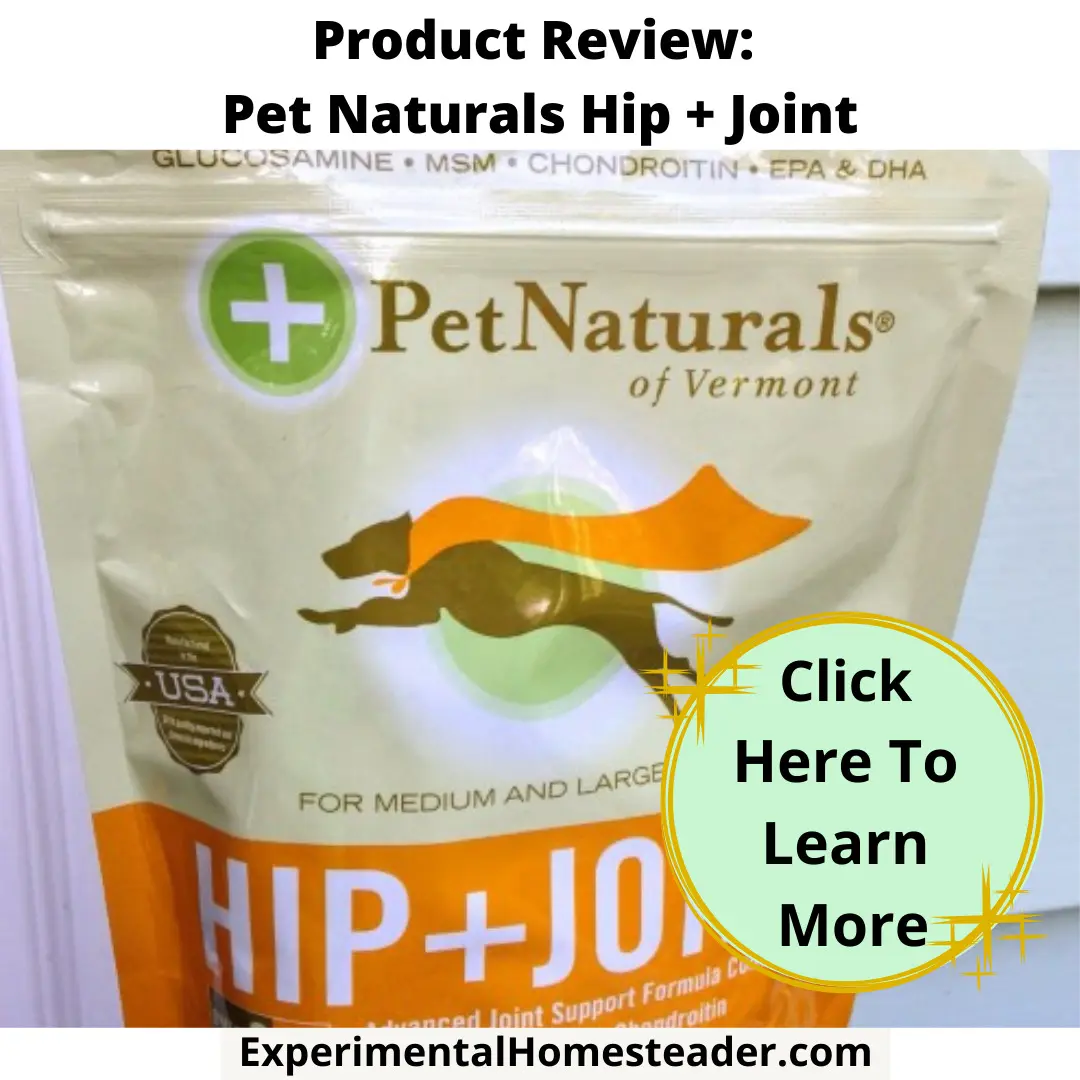 Of course these were not the only ingredients in the Pet Naturals Hip + Joint. There were ingredients I recognized immediately such as allspice, arabic gum, brewers yeast, fish oil, oat and rye goats and nutmeg to name just a few. This product is designed to support hydration, mobility and overall comfort by promoting connective tissue strength not to mention it comes in a chicken liver-flavored soft chew that he loves. In fact, he gets excited when he sees me reach for the bag. I give him two treats per day according to the directions on the back to the package. It does say for quicker results to double the amount of treats received and to spread them out giving half in the morning and half in the evening. I only give him the two treats per day although I could give him up to four. I did not double the dosage. I do see improvement and I do feel the Pet Naturals Hip + Joint is helping him.