Disclaimer: I received one or more of the products mentioned above for free using Tomoson.com. Regardless, I only recommend products or services I use personally and believe will be good for my readers. The reviewer has received the product/service at a reduced price or for free. All opinions contained in this post are my own and are my honest thoughts based on my own experience with this product.
Be sure to watch this short video review of the Moxie Glass Drinking Straws if you want to know more.

I used the critter straw that I love so much in the video.
What I Used Before The Moxie Glass Drinking Straws
I prefer to drink with a straw because I love using lots of ice, but frankly the coldness of the ice hurts my teeth when the two come into contact.
The use of straws allows me to have an icey cold drink without the tooth pain.
Until now I had used plastic straws because they were readily available and pretty cheap.
I tried those paper ones once but they don't work like they are supposed to – at least not the ones I found.
When I first heard about the Moxie glass drinking straws, I wondered just how well they worked.
Then I wondered just how sturdy they really were and if they would easily break.
Yes, I wanted to trial some because I wanted to know if these Moxie Glass Drinking Straws were truly as wonderful as they sounded.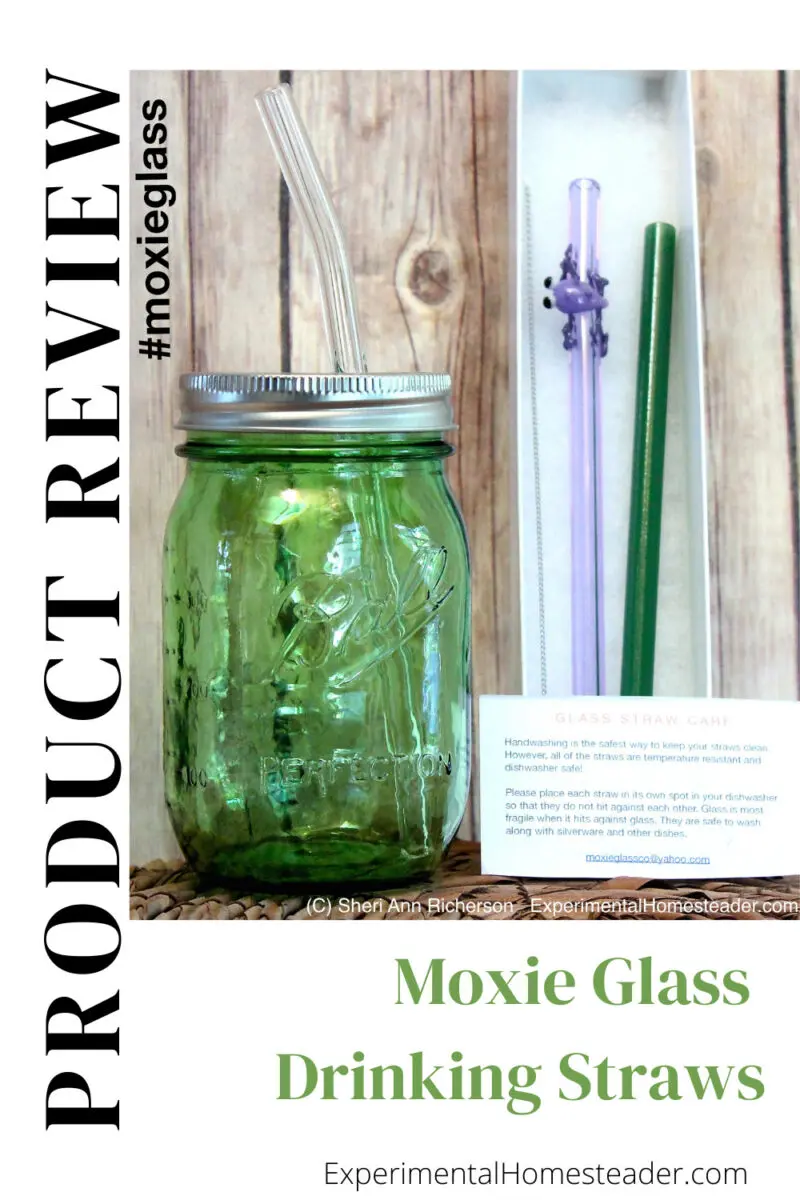 The Moxie Glass Drinking Straws Arrived
When the Moxie Glass Drinking Straws arrived, I anxiously opened them.
The first thing I wanted to do was get my photographs for this post, then wash them and use them.
Unfortunately just as I was finishing up with the photographs, I had an accident with some props falling over in the video studio, so my curved glass drinking straw fell onto the concrete floor and broke.
I still had two others though – and thankfully my favorite straw – the critter straw – did not break!
I carefully gathered everything up and headed to the kitchen sink to wash the straws.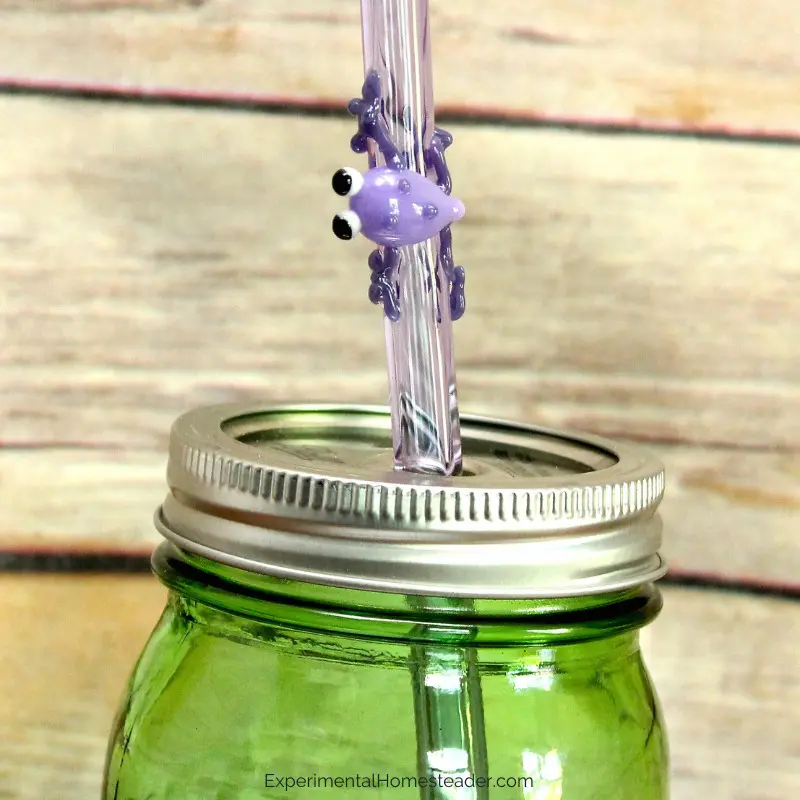 Washing The Moxie Glass Drinking Straws
The washing of the straws was uneventful.
I used hot soapy water and the tiny straw brush that came with them.
I then rinsed them in hot tap water and set everything aside to dry naturally.
Later that evening, I filled the 16 ounce mason jar that came with the straws with crushed ice and poured freshly brewed tea over the ice.
I then inserted the straw and carried my drink into the living room.
The glass straw was wonderful to drink out of.
There was no nasty plastic taste.
The glass straw allowed the liquid to easily be sucked up through it unlike some plastic straws that seem to restrict the amount of liquid you get.
I have continued to use the glass drinking straws with no more mishaps!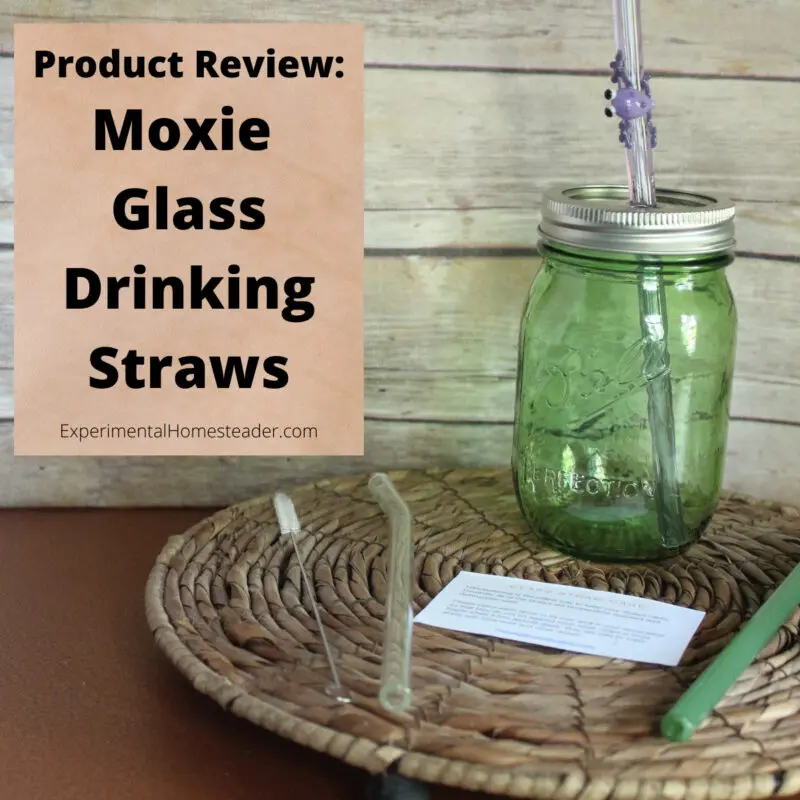 My Thoughts On The Moxie Glass Drinking Straws
I really like them and here is why –
They are made of Pyrex glass.
They are microwave and dishwasher safe.
They are kiln annealed which makes them temperature resistant so you can use them in hot or cold beverages.
They are BPA-free.
They are hypoallergenic.
If they break during "normal" use, there is a lifetime warranty.