Disclaimer: I received this book for free in exchange for my honest review. All opinions are 100% my own.
Christmas morning I received a text message asking me if I would like some rabbits, chickens and turkeys. A friend was getting rid of their livestock and thought of me. It had been years since I had raised rabbits. I had angoras and these were meat rabbits. I immediately joined the Backyard Meat Rabbits Group on Facebook. This is how I met Boyd Craven Jr one of the authors of Beyond The Pellet: Feeding Rabbits Naturally (The Urban Rabbit Project Volume 2). The other author is Rick Worden owner of Rise And Shine Rabbitry. My interest in this book came from the fact that I always try to feed my animals as naturally as possible.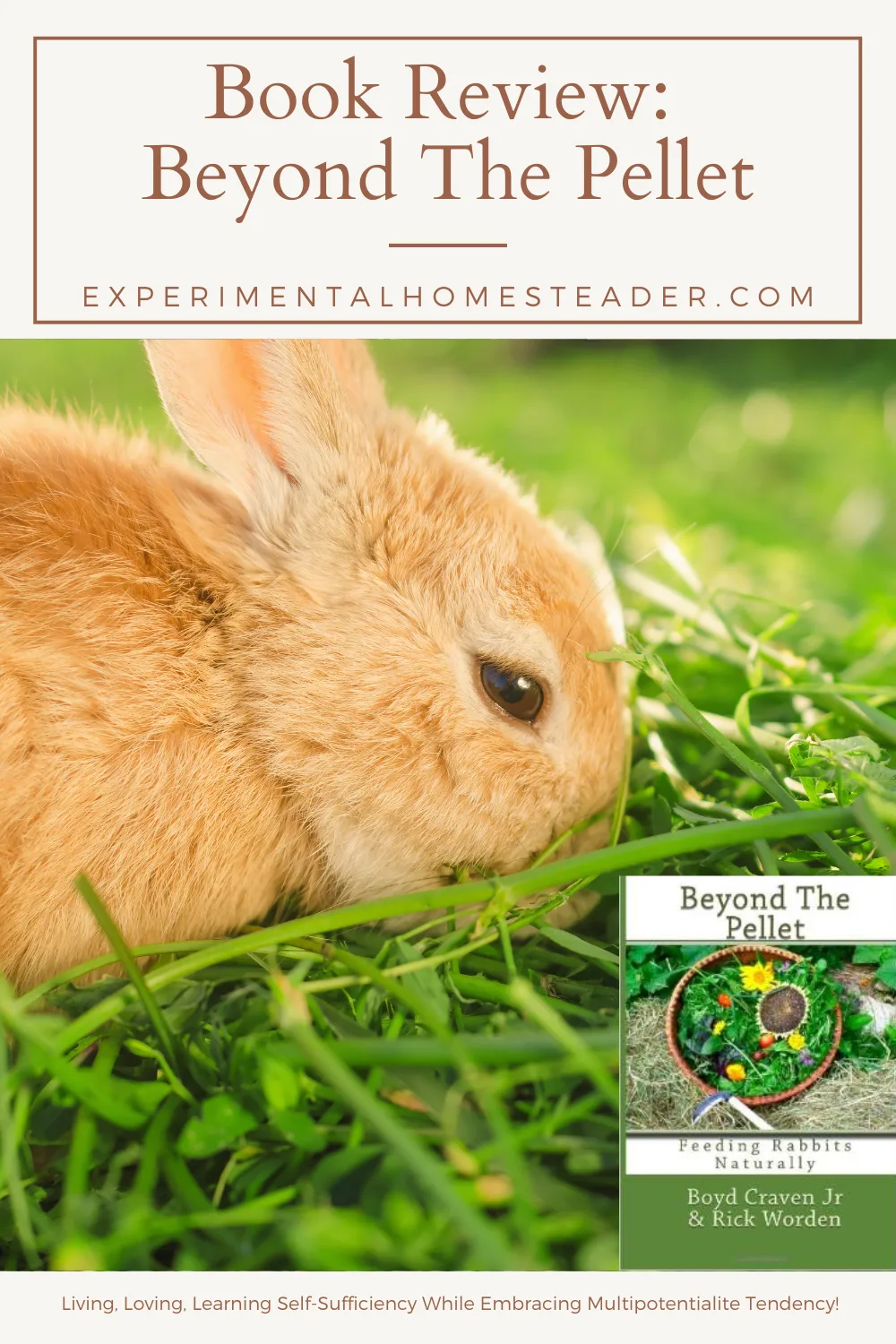 I found this book to be well-written, clear and informative. It was also a fast, easy read that gives you the key information you need to feed your rabbits for free or cheap and become more self-sufficient. Once I finished the book I started trying the suggestions in the book regarding what to feed rabbits in addition to the pellets with 16% protein. What I have found is that sometimes they eat the pellets and sometimes they don't but the choice is theirs and as it was mentioned in the book, should I need someone to feed for me, the rabbits are still used to pellets.
Reading the first part of the book that explained what pellets were and encouraged me to read the labels on the pellet feed bags was eye opening. I had assumed the only difference was a few ingredients but I was wrong. Not all rabbit pellets are 16% protein and there is wide range of ingredients. Feeding our rabbits the best pellets we can get in our area is important for their overall health as far as I am concerned.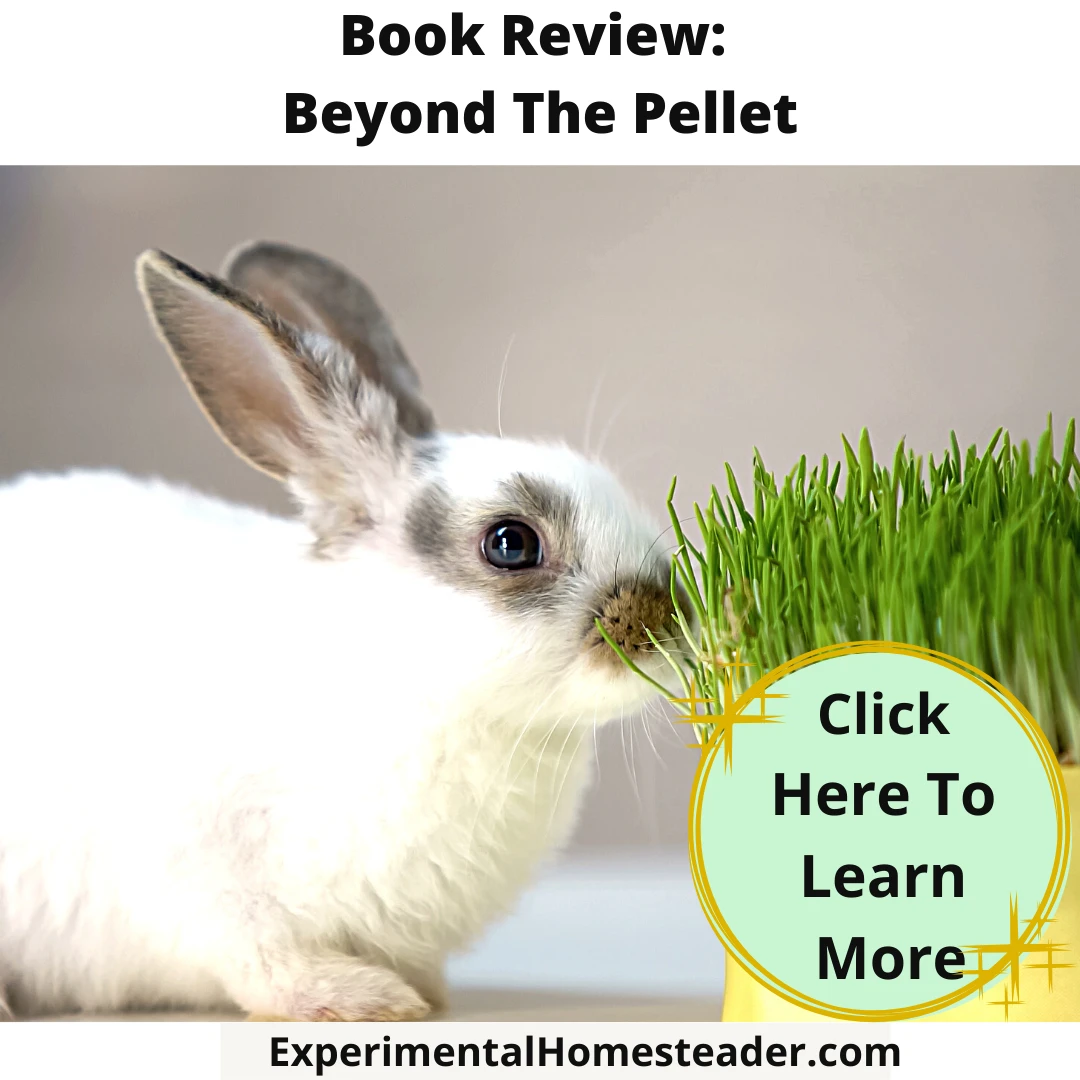 Heading towards the more natural approach talked about in this book, I began germinating wheat seeds and turning it into fodder. I kept my apple tree branch trimmings to feed to my rabbits, started giving them carrots and sunflower seeds. This is as far as I have progressed in the past month but I do intend to add more tree trimmings, grasses, herbs and other natural rabbits foods to their diet. I also intend to save and dry my own special rabbit hay mixture. I also intend to start a rabbit garden.
This book – Beyond The Pellet: Feeding Rabbits Naturally (The Urban Rabbit Project Volume 2) – has truly encouraged me to feed my rabbits closer to the way they would eat in the wild. I know they are enjoying their diet more now than when they were just on pellets. In fact they wait, anticipating the fodder, carrots and apple twigs. I have one rabbit that doesn't eat until he sees the carrots in his cage. I encourage you to read this book if you raise rabbits – even if you have just one indoors as