Disclaimer: I received this item for free or at a reduced price in exchange for my honest, unbiased review. All opinions are my own.
A man's wallet is an important part of their wardrobe. It is not only a fashion statement but must function well – and we know wallets are not all the same. I chose the Leabags Buffalo leather wallet for my husband because I liked the way it looked and his old one was just worn out. It needed to be replaced and I wanted him to have one that was high quality and would last for a long time. It was also important to me that the wallet had a dressy look to it and came from a reputable brand.

The first thing I noticed when the LEABAGS "Springfield" wallet arrived was that it was a handcrafted leather wallet with a timeless, classic design. The next most noticeable thing about this wallet was the strong leather smell. I love the smell of leather and there was no doubt in my mind – just from the smell – that this wallet was real leather.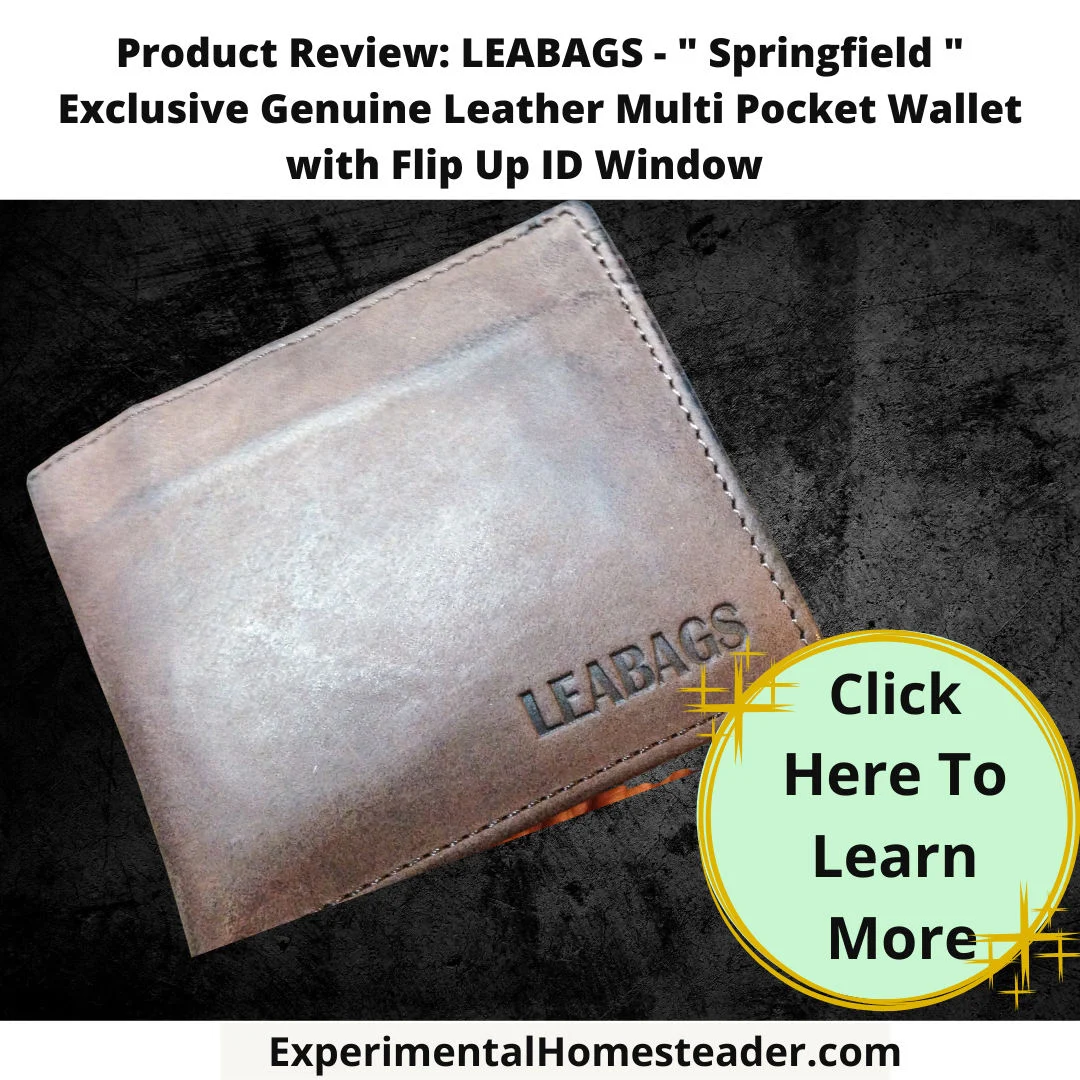 I have a lot of leather items – from purses to clothing and this wallet feels softer than any other leather item I have ever felt. The nutmeg color is perfect and goes well with all colors of clothing! It is very durable and I love the silhouette stitching. It is roomy – there is a built-in coin purse, slots for 8 credit cards, a separate ID window, a divided section for money so you can separate bill money from your spending money. The dimensions are 4.8 x 3.7 x 1 inches.
[HTML1]
My husband is enjoying his new wallet because of the trifold style that fits easily into his jeans back pocket. The texture makes it secure in his pocket he says. It is spacious and he says he has no issues getting his cards – or money – in or out of it. It is a very high quality wallet that would make a great gift – especially for Fathers Day! It truly is nice enough for those times when a man is dressed to the max – but also goes well with jeans and t-shirts!