Disclaimer: I received this item at a reduced price or for free in exchange for my honest, unbiased review. All opinions are my own.

I bought one Prep's Stainless Steel Chef's Fork for roasting meat and received the other for review. I really like this chef's fork. It is large, the stainless steel tiness are very sturdy and the handle is comfortable in my hand. It makes turning a large – or small – piece of meat easy.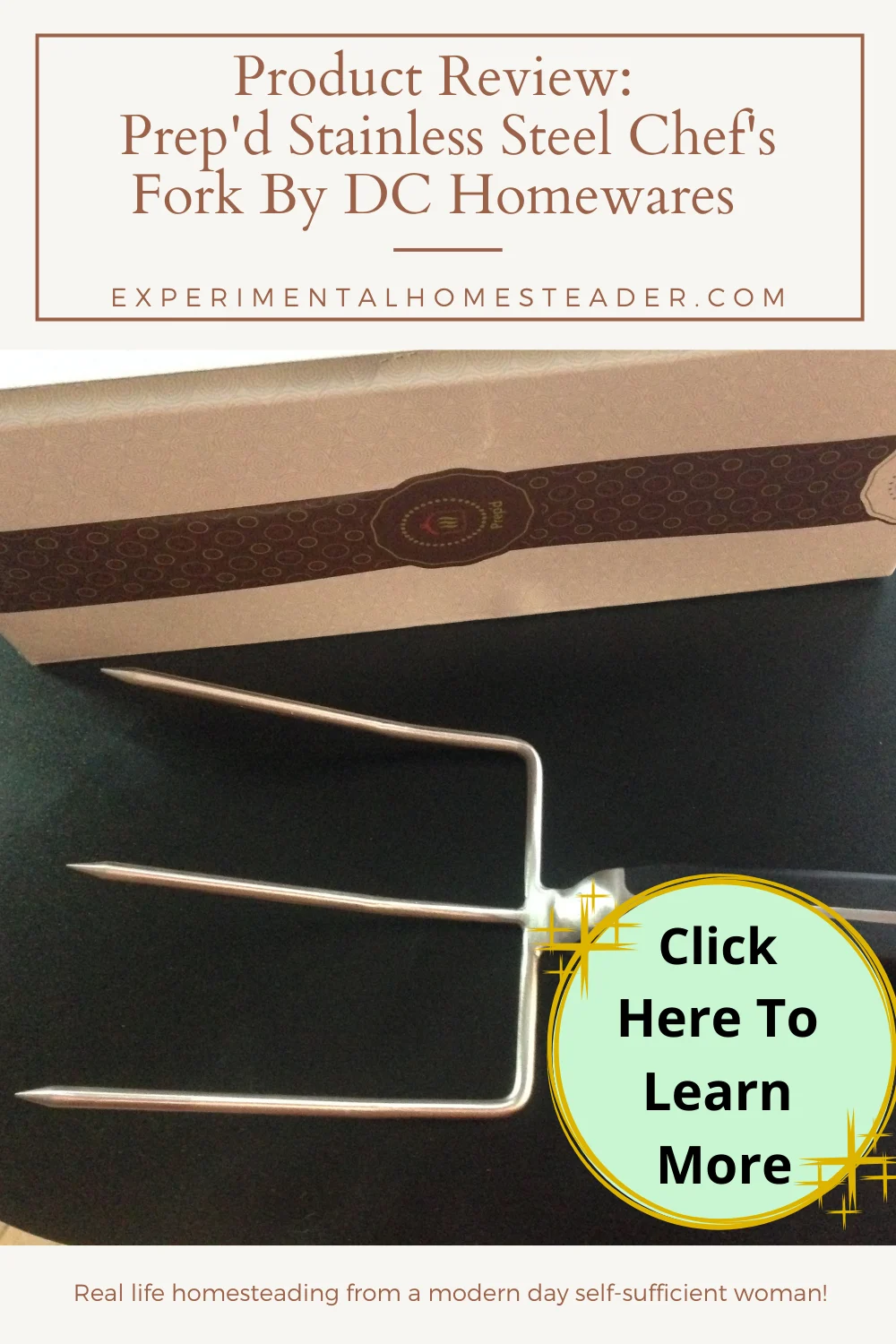 I prefer to use it to scoop up the meat from underneath and move it to a platter but my husband uses the tines to poke and turn the meat. I do not do it this way because I know every time a hole is put in the meat more juices escape. We used it on the grill but it would work just as easily indoors.
This would work great for roasts, chicken and even turkey. I am amazed at how well it works. I had seen others in stores but they were not near the quality of this one. I even double checked after receiving it. The squat, robust design is what gives you complete control. The piece of meat is not so far away that you lose control of it if you make one wrong move. The one year replacement guarantee is great!
This chef's fork comes packaged in a nice gift box so you could easily wrap it or just add a bow or ribbon. This would make a great Father's Day gift especially if you have a dad who loves to cook!