Disclaimer: The reviewer has received the product/service at a reduced price or for free. All opinions contained in this post are my own and are my honest thoughts based on my own experience with this product.
I love using natural products on my pets, so Pet Naturals Flea + Tick was a logical choice for me.

I don't feel like I have to worry quite so much about the potential chemicals he might ingest or that might rub off on the furniture.
Since I don't have small children around the concern of it getting into a child's mouth is not an issue for me.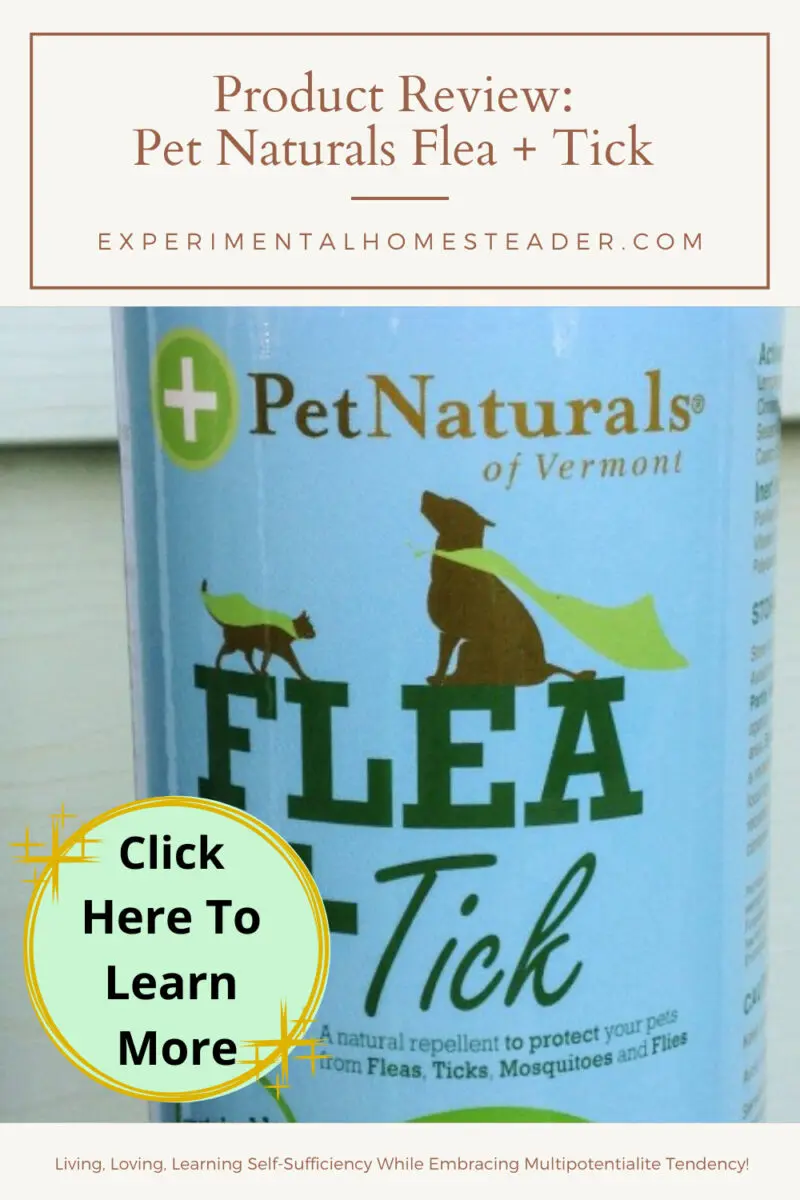 Fleas And Ticks Are A Problem Here
We have a huge problem with both fleas and ticks here at the farm.
It has been this way since we moved here.
Prior to receiving this product I had removed at least four ticks from Precious Angel, myself and the living areas.
The fleas were also getting pretty bad.
The typical flea products I was using just didn't kill all of them so when Pet Naturals contacted me and asked me to try their Pet Naturals Flea + Tick I was really excited.
Pet Naturals Flea + Tick To The Rescue
The day the package arrived I immediately opened it and used three or four pre-moistened towelettes on Precious Angel.
He is a lab mix that weighs about 55 pounds and has very thick fur.
The directions on the canister said to work the product into the animals coat using more than one wipe if necessary.
It also said not to forget their legs and stomach, but to avoid their eyes, nose and mouth.
The recommended rate of application is every 2 to 3 days or as needed when the animal goes outside or gets wet.
It is safe to apply this product daily.
I have found applying it every two to three days is sufficient to keep Precious Angel free of both fleas and ticks.  
In fact, since using this product I have not seen another tick on him, on me or in this house, plus his scratching has almost come to a complete stop.
Pet Naturals Flea + Tick Results
The one thing I noticed right away when I opened the canister of Pet Naturals Flea + Tick was the great smell.
This product is made with natural ingredients that naturally create pest avoidance.
I love that many of these products are plant based – and best of all they are plants I am quite familiar with.
The oils of lemongrass, cinnamon, sesame and castor work together to create a natural pesticide, insect repellant, replenish moisture to your dog's skin and mask the scent of your dog's skin and coat.
After the first use I noticed how great Precious Angel's coat smelled – and that smell continues to linger in his fur.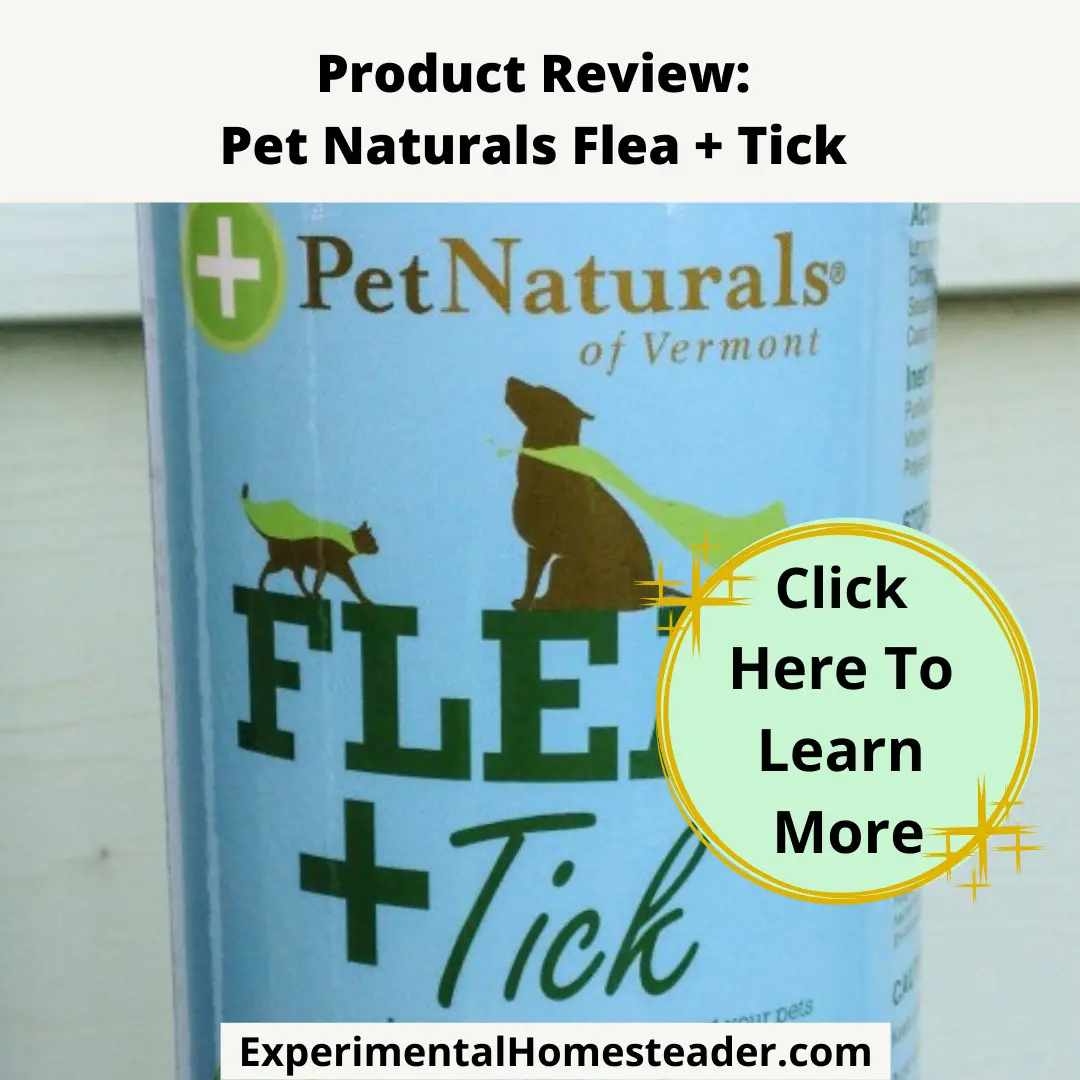 I am sure your dog will love this product as much as Precious Angel has.