Disclaimer: I received this item for free in exchange for my honest review. All opinions are my own.

Sheri Ann Richerson from ExperimentalHomesteader.com is joined by Jeffrey Rhoades to talk about Etekcity Wireless Remote Control Electrical Outlet Switch Kit she received for review.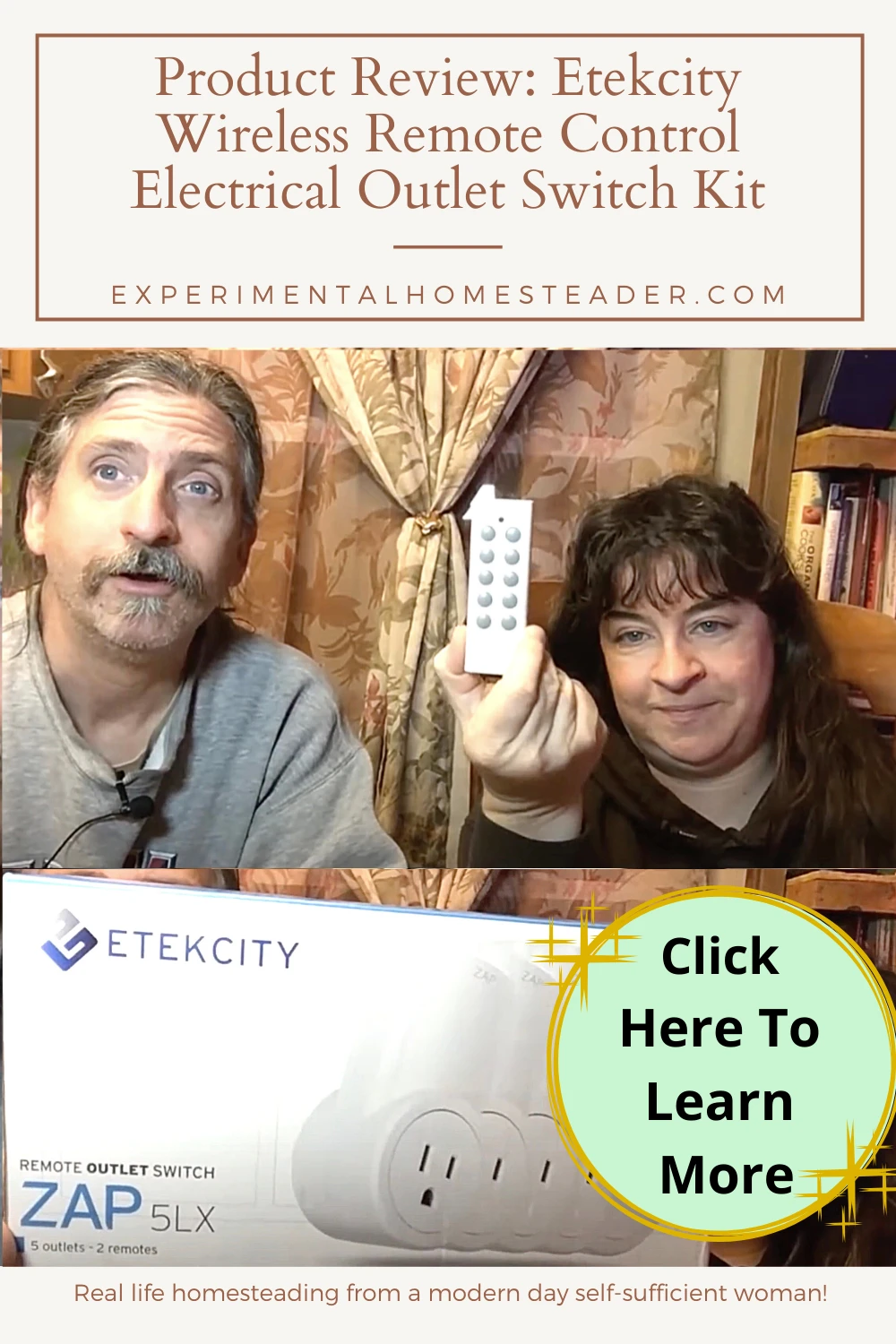 Talk about simplifying my life! That is exactly what these wireless remote controls for electrical outlets from Etekcity have done! There are five single outlets in the box along with two remote controls and the batteries for those remote controls. Installing them is as easy as choosing an existing electrical outlet and plugging them in! There is an on and an off button beside each number. You must press the on to power the item plugged into the #1, #2, #3, #4 or #5 outlet on and then press the off button to turn said outlet off.
We have set ours up to control the surge protector my grow lights are plugged into. A fogger for my terrarium. A light in the dining room, a light in the kitchen and a light in the bedroom. They do work through walls.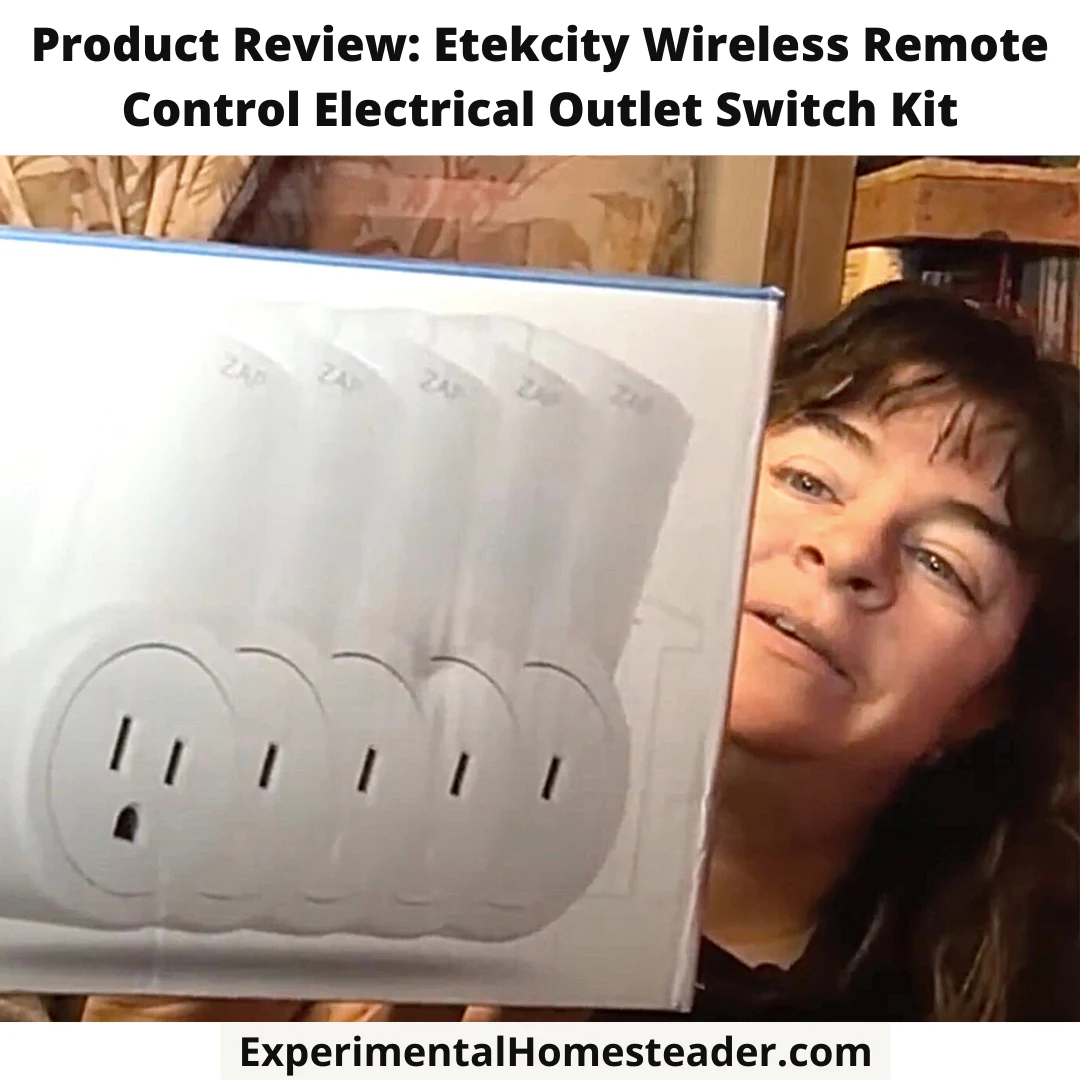 I can sit at my desk and turn on or off the lights or the terrarium grow lights or fogger. That is really nice since before I had to do a lot of bending down to plug these items in or walk into a dark room and fumble with trying to plug them in. My husband had all the entire setup working in under 20 minutes – and that included the time it took to decide what to use them on and moving things out of the way to get to some of the existing plugins. I keep one remote on my desk and the other at the entryway to the kitchen. I would love to have enough of these outlets to do the upstairs rooms and my office light. They are not suitable for outdoors but if they were I would want them for my greenhouse too! These would be ideal for elderly people or even someone who wanted the ability to turn on their inside lights from outside their home when they arrive home late at night. They are great for everyone really. I absolutely cannot say how much I love these! They are one of the best items I have reviewed this year! Highly recommended!