Disclosure: I got this product as part of an advertorial. I received the item for free. All opinions are my own.
If you're a pet owner you know accidents happen – and those accidents can leave a very unpleasant smell in your home if they don't get cleaned up. If you're gone a lot, finding those stains while they are still fresh simply isn't likely to happen. Puppies and older cats, dogs or other critters often can't go for hours without having an accident. Then there are those pets that know they should go outside or to the litter box but stubbornly refuse. I've dealt with all kinds of pets in my life. Currently I have an older lab mix that occasionally can't hold it until I get back home. He tends to go right by the potty door but sometimes doesn't make it. Thus when I had the chance to review the Ultraviolet Blacklight Stain and Urine Detector Torch for all pet owners, I had to give it a try.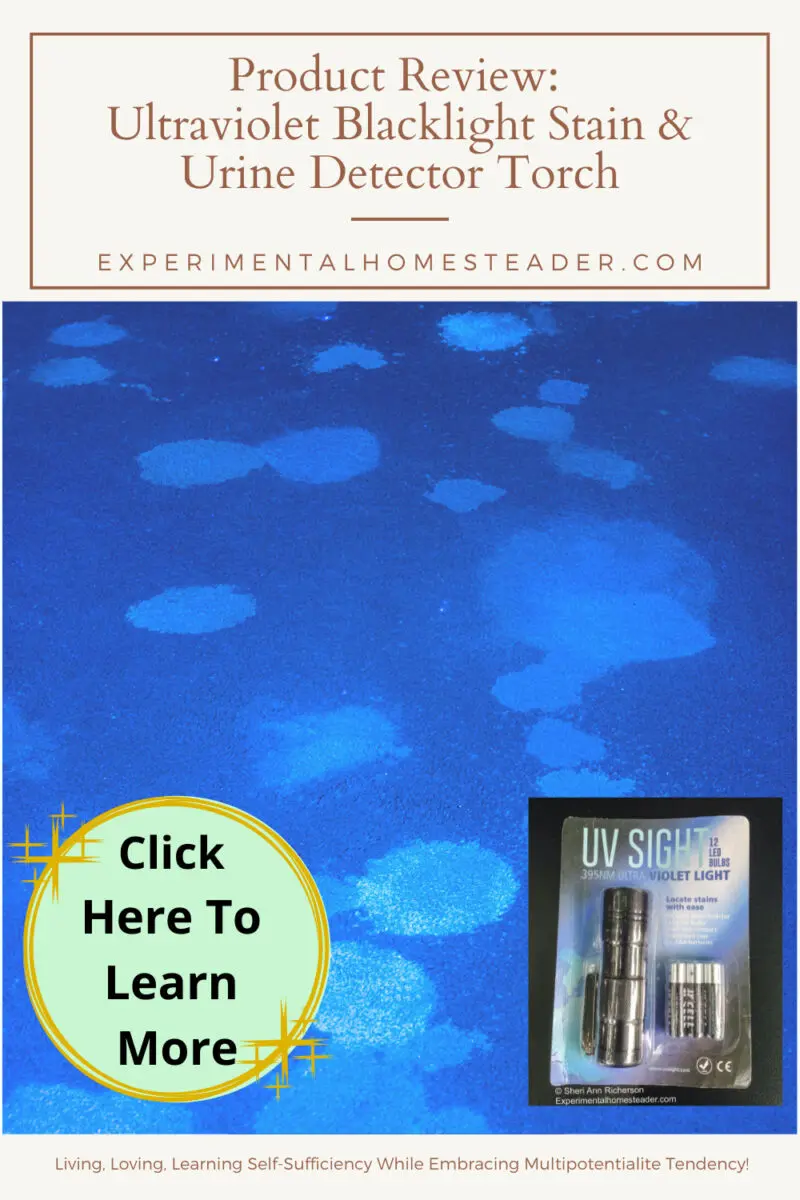 The day it arrived I wondered if I had made a mistake. We have field mice and I was sure if I had missed any areas where they run I would see tracks. I held my breath as my husband walked around pointing the light at all the dark corners in the house where mice might hide. He didn't see anything. Good, I thought, but then I began to wonder if the light worked. I had to wait for Precious Angel to go potty – and then I let it sink into the wood on the deck just enough so I could not see a puddle or wet spot anymore. Then I grabbed the flashlight and went outside.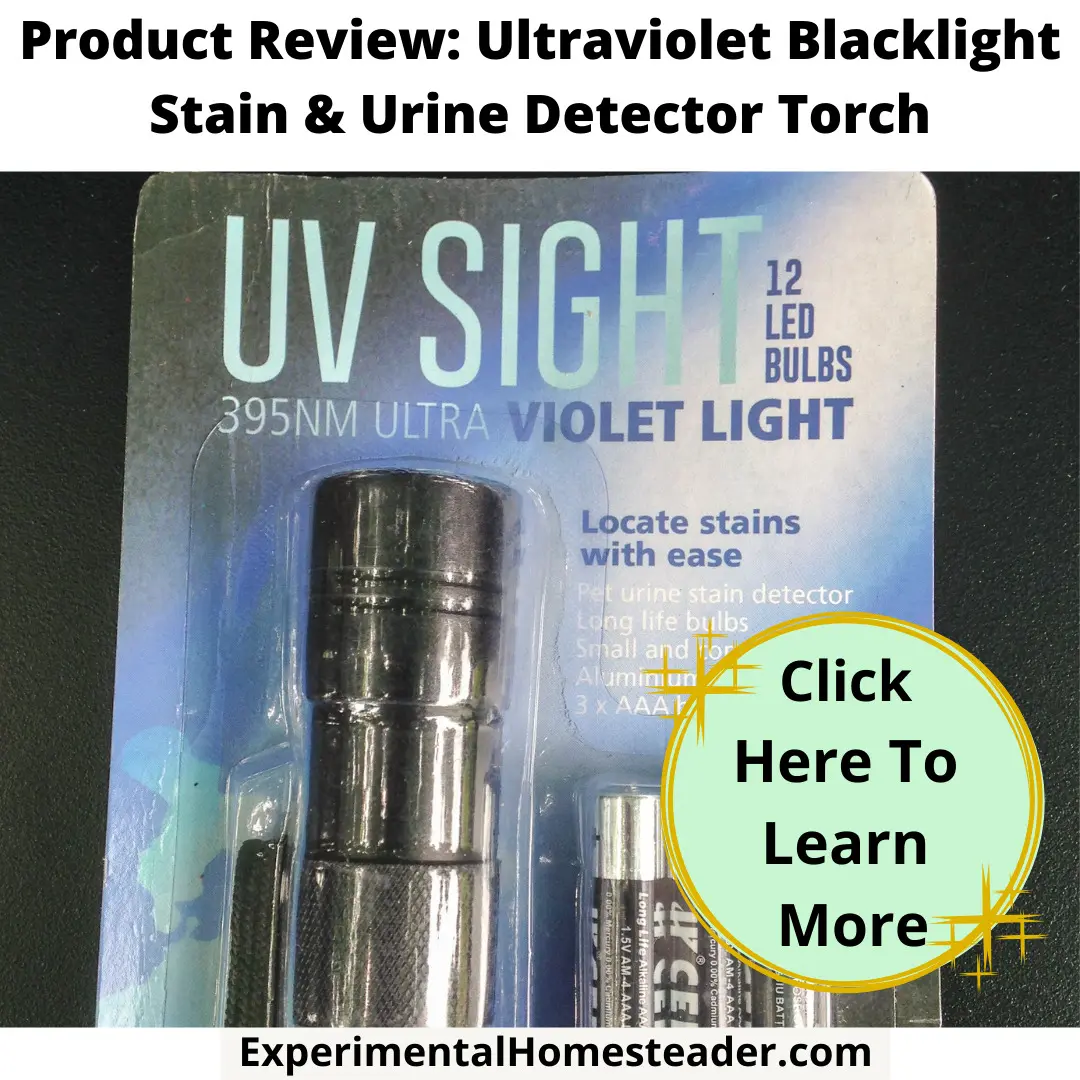 Sure enough! There it was – a glowing purple spot on the wood. That was proof enough the backlight worked. Then – a bigger surprise – I was sitting at my desk playing with the flashlight when I noticed a huge glowing area on the floor. My dad's dog, Bubba, loved to spray walls, furniture – anything he could. I thought all of Bubba's messes were cleaned up but obviously not. That must have been the smell I would occasionally pick up on and all this time I had thought it was a smell from the potty area outside.
I intend to keep this ultraviolet backlight stain and urine detector torch on my desk. I know it is going to come in handy both now and in the future. If you have a pet – or intend to get a pet – this is a great gadget to have on hand for all those unexpected moments that every pet owner eventually has to deal with. I won't even go into all the other uses this handy little blacklight might be used for.
I received one or more of the products mentioned above for free using Tomoson.com. Regardless, I only recommend products or services I use personally and believe will be good for my readers.