Disclaimer: I received this item for free in exchange for my honest review. All opinions are my own.
Sheri Ann Richerson from ExperimentalHomesteader.com talks about the New Version Brighter 8 LED Solar Security Motion Sensor that she received for review. I love this light. It is bright! It is so bright I can clearly see inside of my greenhouse and I can see the zipper on the front door too.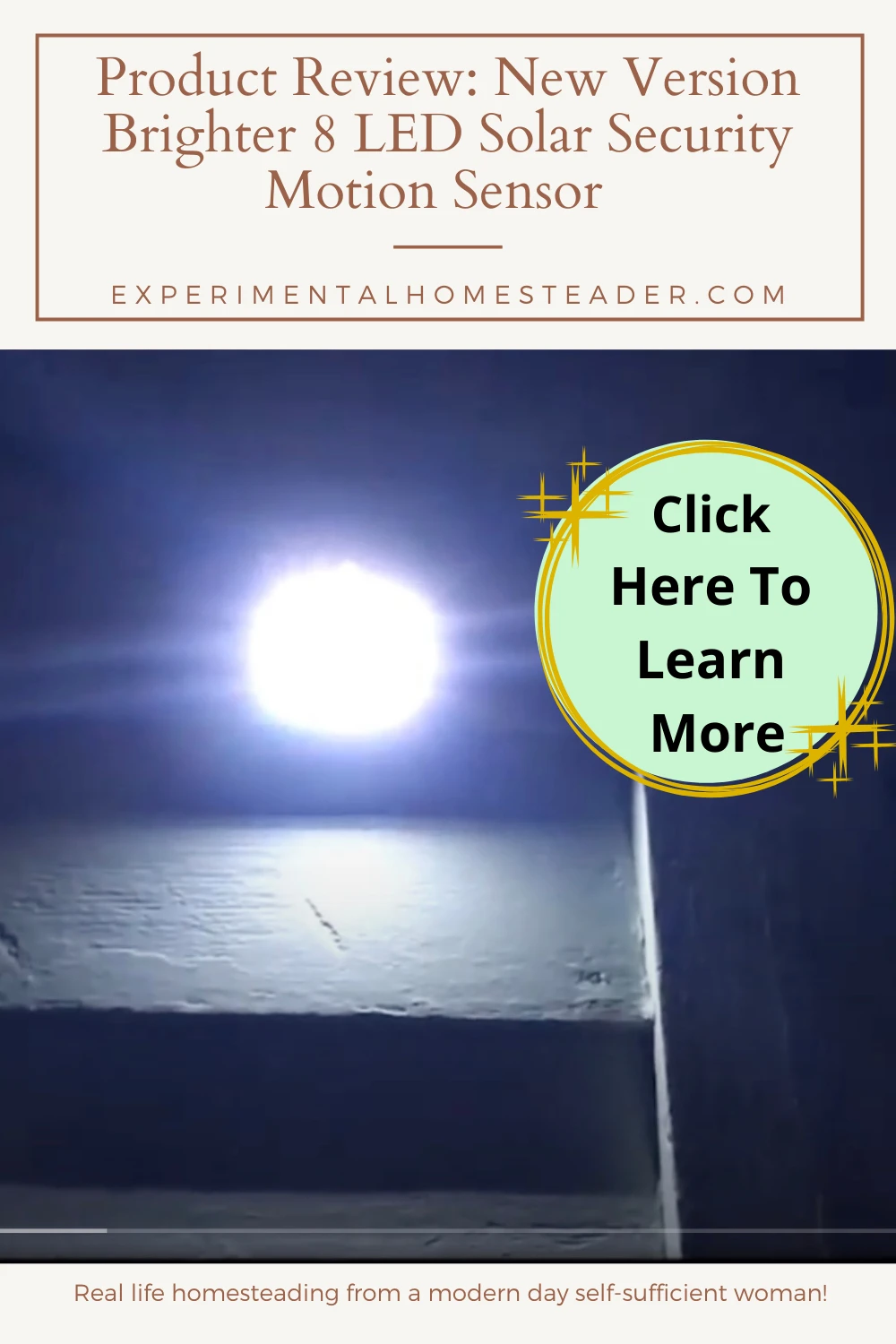 Now it is not like daylight or a standard electrical light, but it is sufficient for my needs. It is super easy to install, just attach the screws that come with it to the area you want to install it in and hang it. That is it. The solar unit is right on top of the light. It runs about 12 hours on a full charge. It is motion activated and automatically shuts off when it no longer detects motion. It does have a 120 degree sensing range. Charging time is approximately 6 to 8 hours.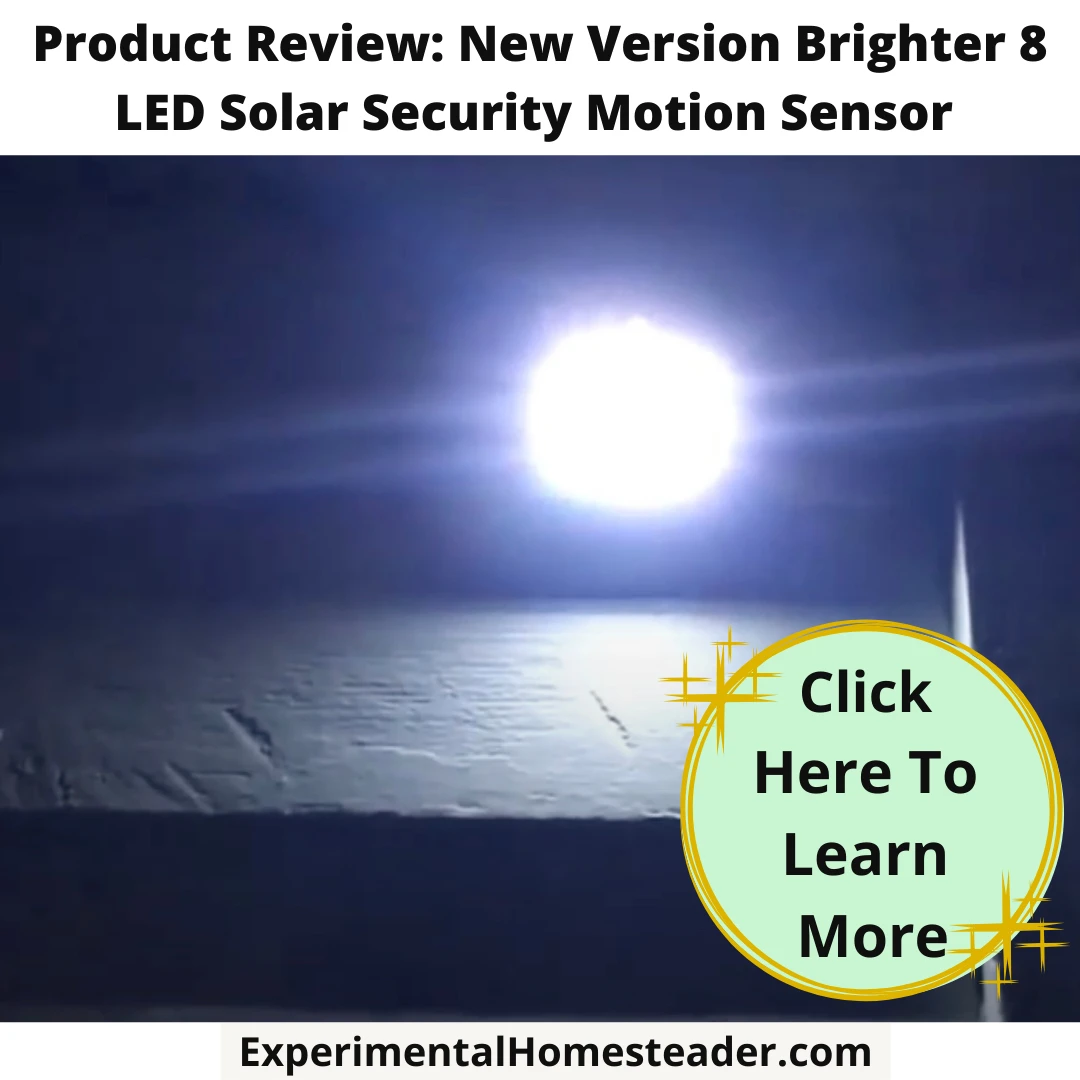 I am very happy with this light. It is one of the brightest solar lights that I own. No more getting out of the car in the dark or fumbling in the dark for my keys to unlock my office door! The distance the light shines is truly amazing and certainly more than most of the ones I have tested.